Thanksgiving Outfit Ideas | Shop These Amazing Looks
Hello November! How did you get here so soon? Time is just flying by these days, anyone else feel that way?! Well we are full swing into the holiday season and this is my favorite time of year. Christmas especially just makes me smile. But first comes Thanksgiving. That glorious day when you just stuff your face full of deliciousness.
I was doing a little browsing for some outfit inspiration and I found a ton of cute things. So I put together a couple different outfits for you in case you were in need of the perfect Thanksgiving ensemble. Think of it as your very own personal shopper with some handpicked looks just for you. I thought it would be fun to try something a little different than usual so be sure to let me know if you like how I did this post! To check out these fun outfits, keep on reading.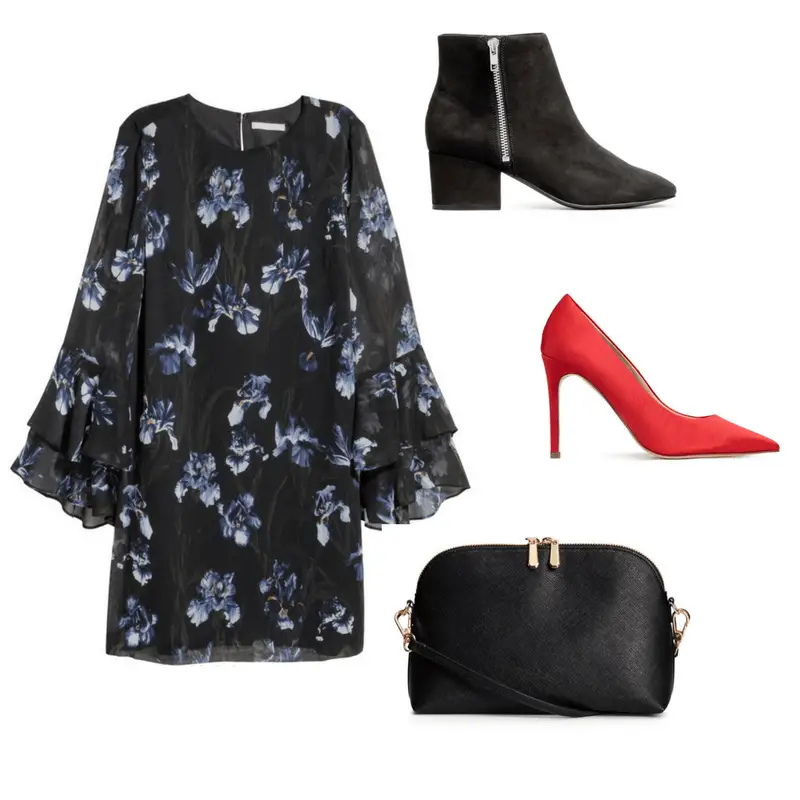 It's no new fact that I love a pretty floral. And this dress is no exception. I paired it with either a pair of adorable velvet ankle boots or go bold and go red! Especially since red is super in this season.I also love that little black and gold handbag. It's the perfect size to fit the necessities and isn't too dressy or too casual. The perfect mix of the two.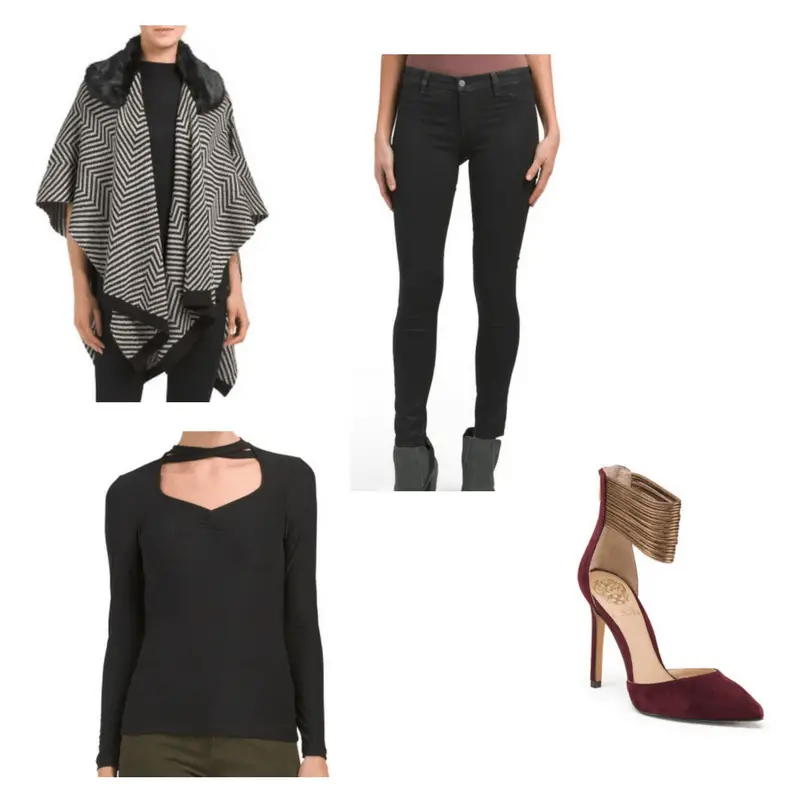 If you want something that's a perfect mix of casual and dressed up go for this look. I am obsessed with that amazing herringbone shawl sweater. I would do a more simple top, I love that this one has a fun neckline. I love the texture those jeans have to them. Almost like a leather finish. I thought those burgundy heels would be bomb to finish off the look.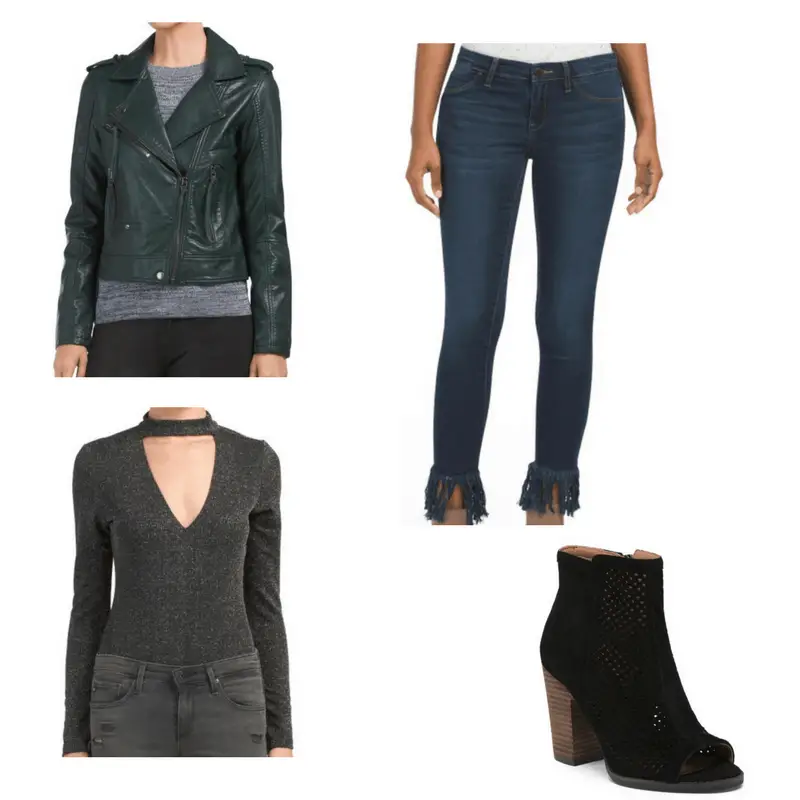 The last outfit I put together is definitely the most casual, but also super fun. I went for that deep green leather jacket because I love the color. I thought that bodysuit looked so cool with it. The jeans won't be for everyone, you can certainly wear any kind of jeans with this. I just loved the fun frayed hems. Those peep toed booties are to die for too! Perfect with this look.
Hope this helped you figure out your Thanksgiving outfits! Please do let me know down below if you want me to do more of these personal shopping style posts. Thanks for reading and don't forget to share with anyone who might be on the hunt for some cute outfit ideas. If you're not already and you would like to, follow me on all my social media down below. See you next time ☺
This is not a sponsored post. This post does contain affiliate links. To learn more, visit my "About" section.