Winter to Spring Thrift Haul
We are finally getting some warmer weather in Chicago! It is getting me excited to break out my spring clothes. I miss florals…
I recently went thrifting for spring trends (check out what I was on the hunt for here.) And I actually didn't have a ton of luck finding many trends (I did find 2 really good ones so stay tuned for those!)
But I did find some great spring pieces that layer well which is perfect for this transitional period between seasons. If you missed my post on how to make that switch in your wardrobe, check it out here!
I also found some seriously stellar brands, I can't believe how much some of these retail for! Let's check out my winter to spring thrift haul.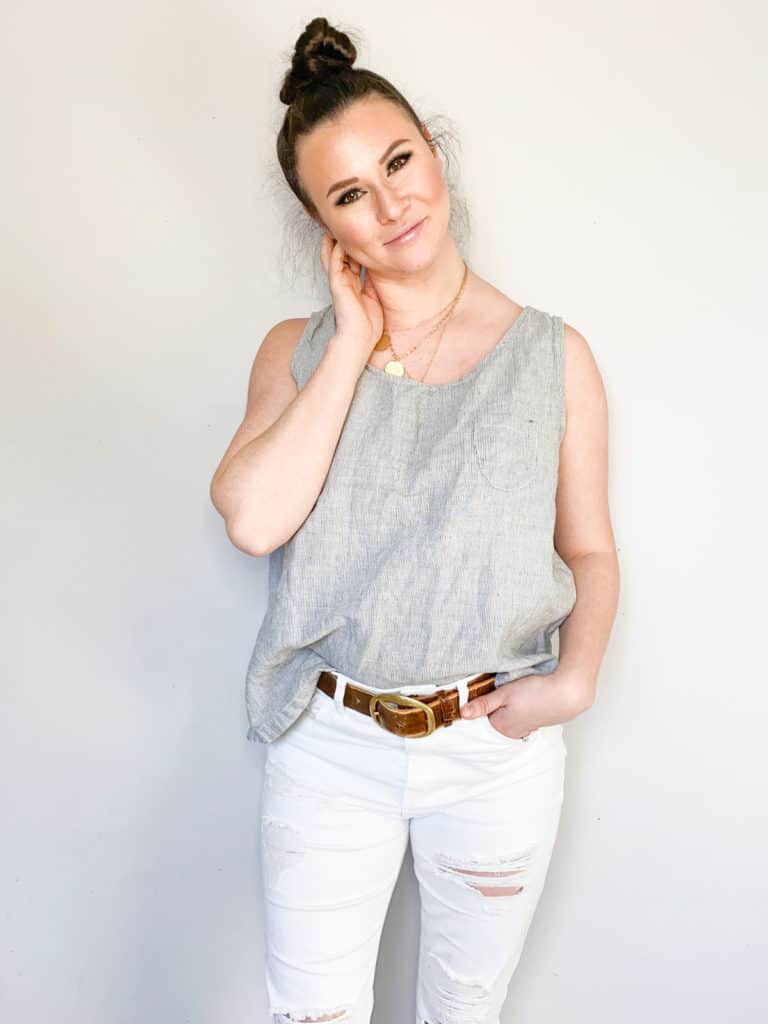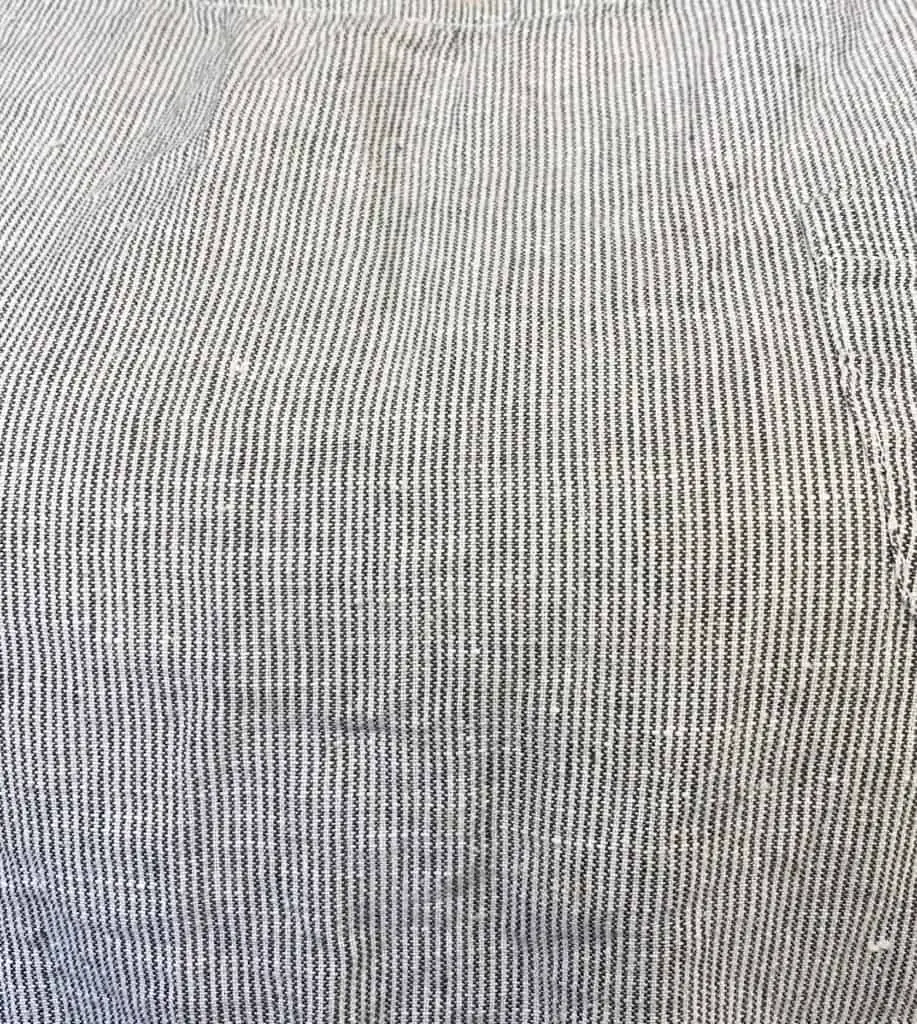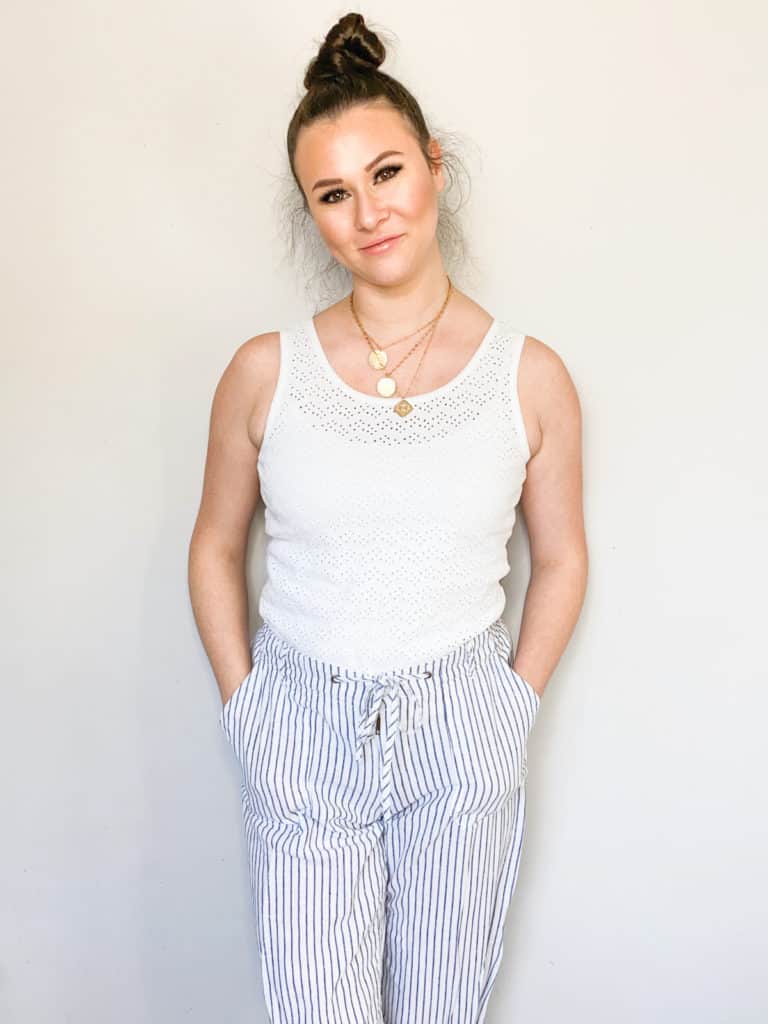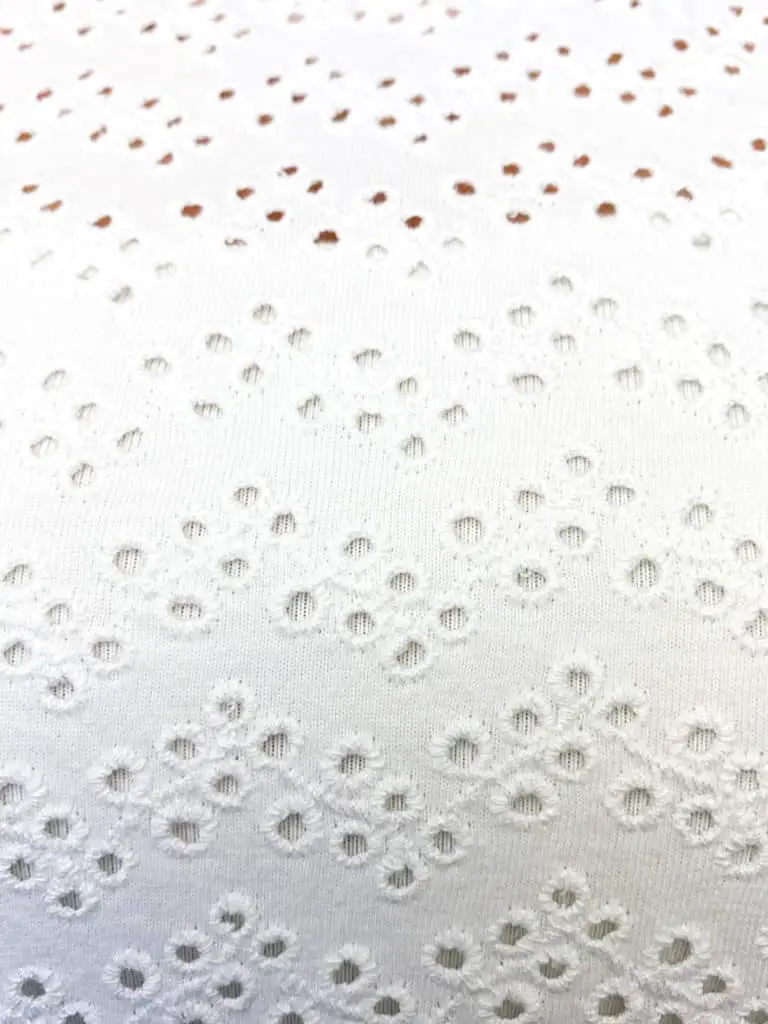 Let's start off with these sleeveless tops. These are both great to layer with or on their own as the weather warms up. The first top is a vintage linen and cotton blend top that is blue and white stripes. I love tops like these. They are so easy to wear and comfortable. This one I picked up for $2.99.
The second one is this really sweet eyelet top that is Ralph Lauren. This top was probably in the $80 to over $100 range, judging by similar tops I found on their website. Again, this is so perfect to layer with or on it's own, I love it with these cotton pants. I got this top for $6.99.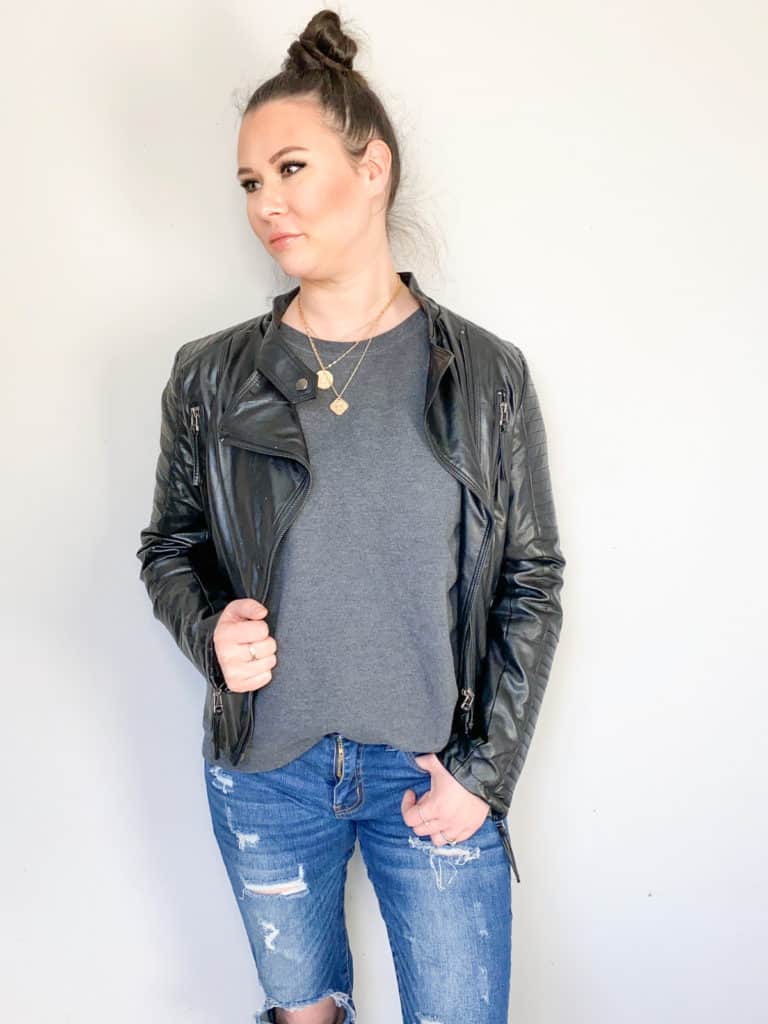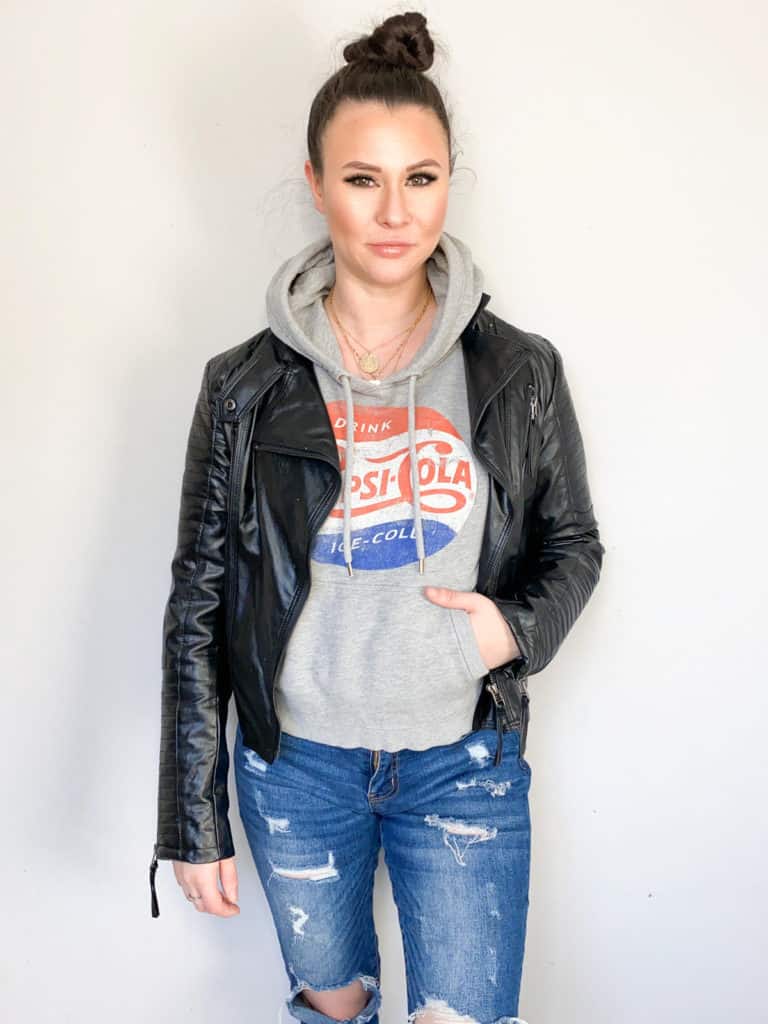 I know I've mentioned before that I'm super into layering with sweatshirts right now so I was really excited to find these 2. 
The first one is just a basic Hanes crew neck sweatshirt that is just slightly cropped. I picked it up for $3.49.
The second one is so cool, I love the vintage looking Pepsi logo on it. It is from the brand L.O.G.G. which is sold at H&M and I picked it up for $4.49.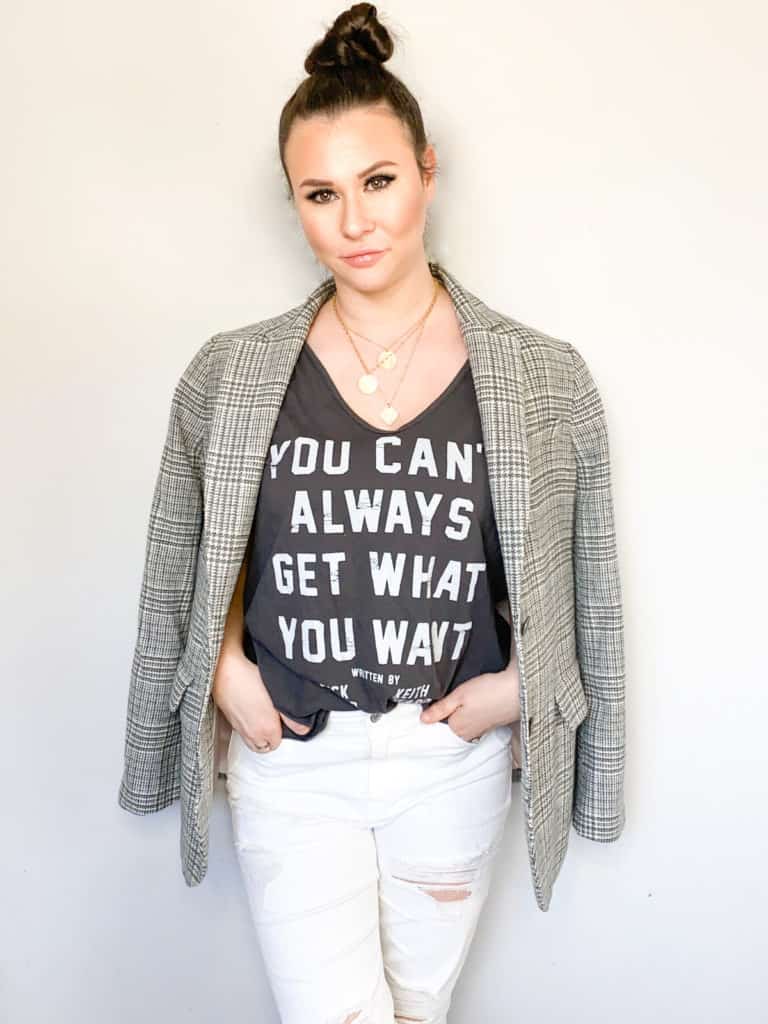 Next up is this graphic t-shirt which I love layering with blazers. This one is the brand Junk Food and most of their shirts retail around $44 and I grabbed this one for $8.79.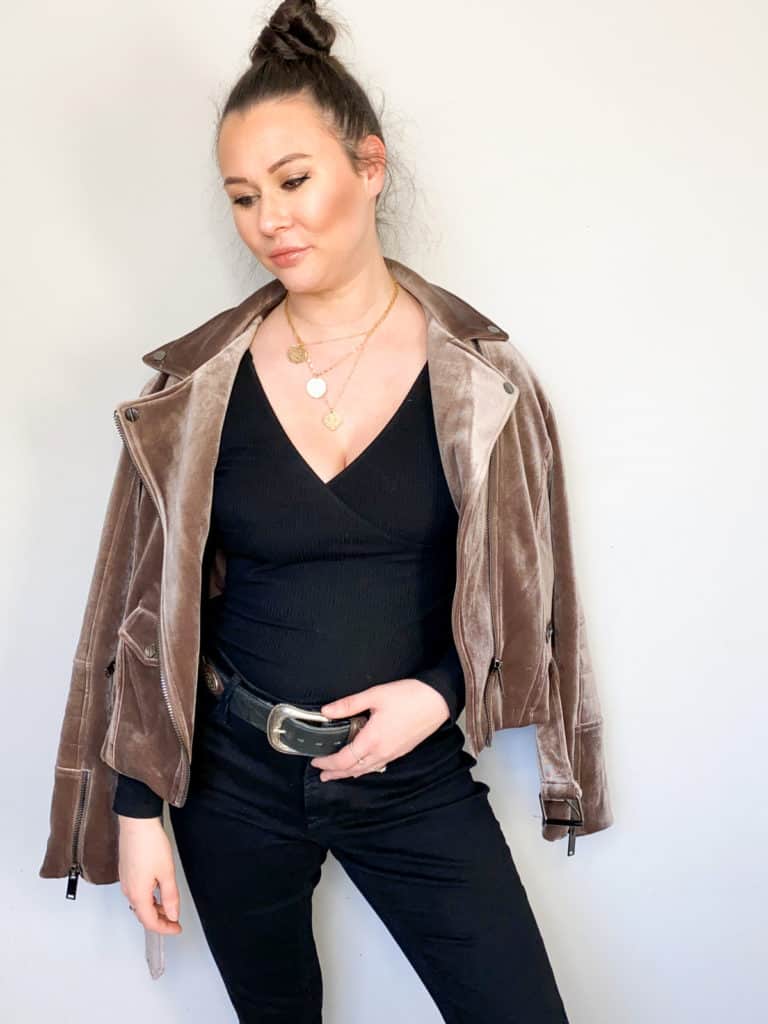 This black wrap style top is from Reformation, which is a brand I love but it is pricey! This top is currently for sale on their site for $78 and I grabbed it for $6.99.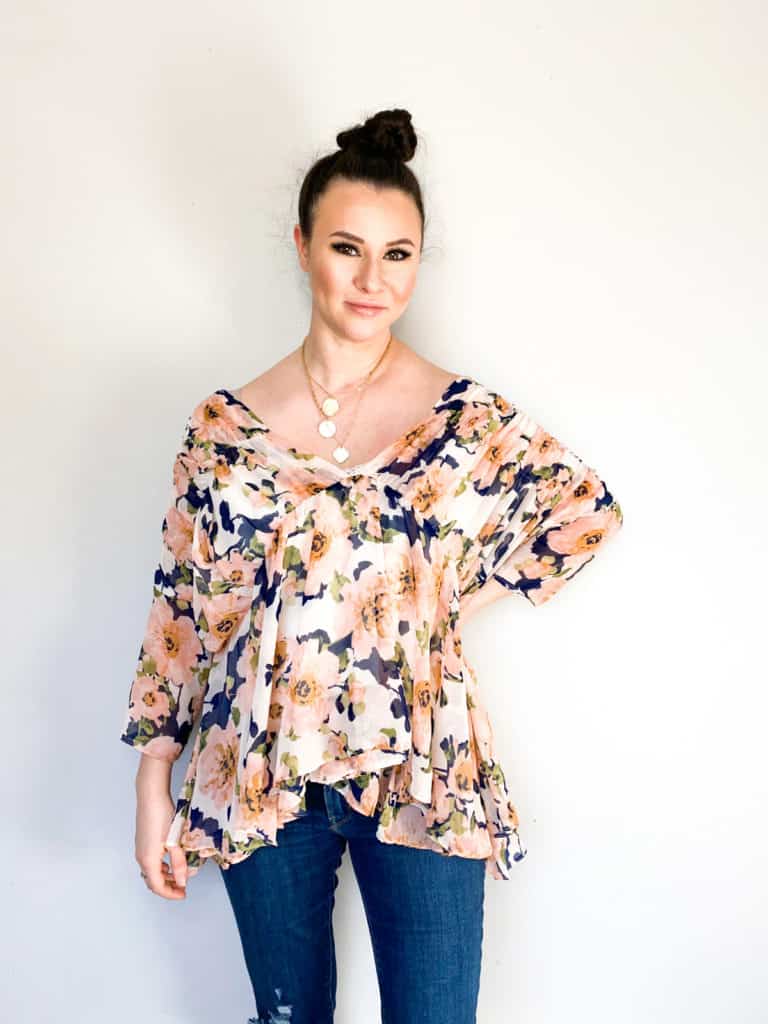 Next up is this really pretty, flowy, floral top from the brand J.O.A. which is sold at Nordstrom and tops similar to this retail around $85. I grabbed this one for $6.49.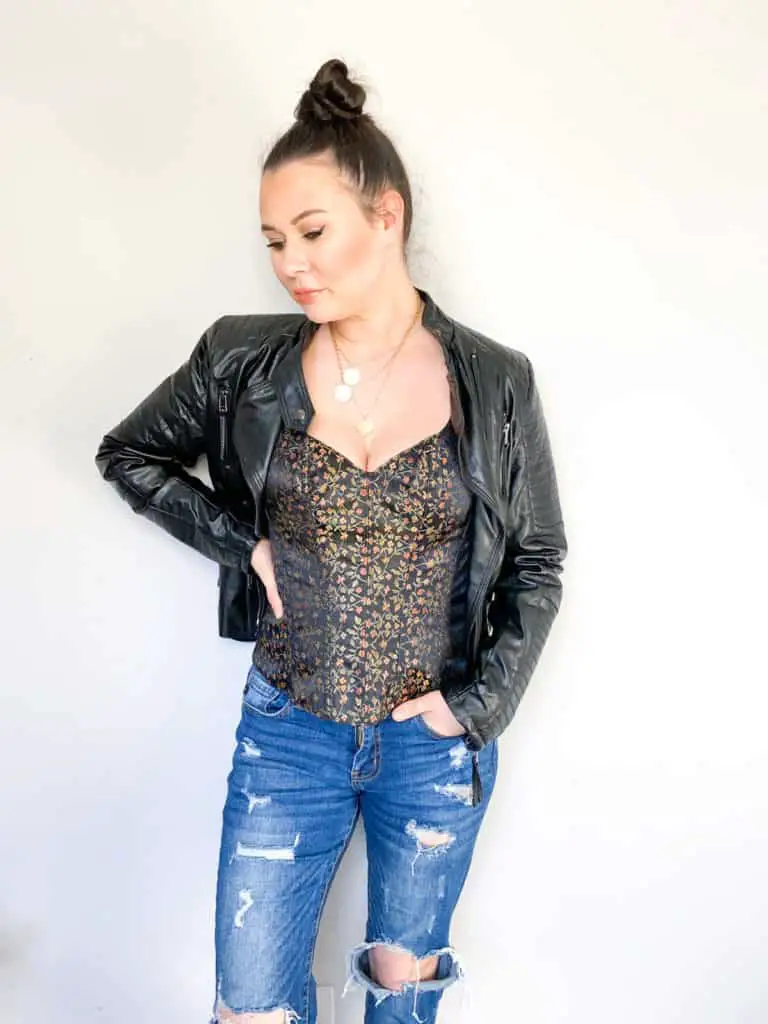 If you checked out last week's post then you know this is one of the big spring trends. Lingerie as outerwear. I was so excited to find this gorgeous floral corset top. It was actually in the regular top aisle too, usually I find these in the lingerie section!
Unfortunately the tag was removed from this one so I'm not sure what brand it is originally from but I picked it up for only $2.99!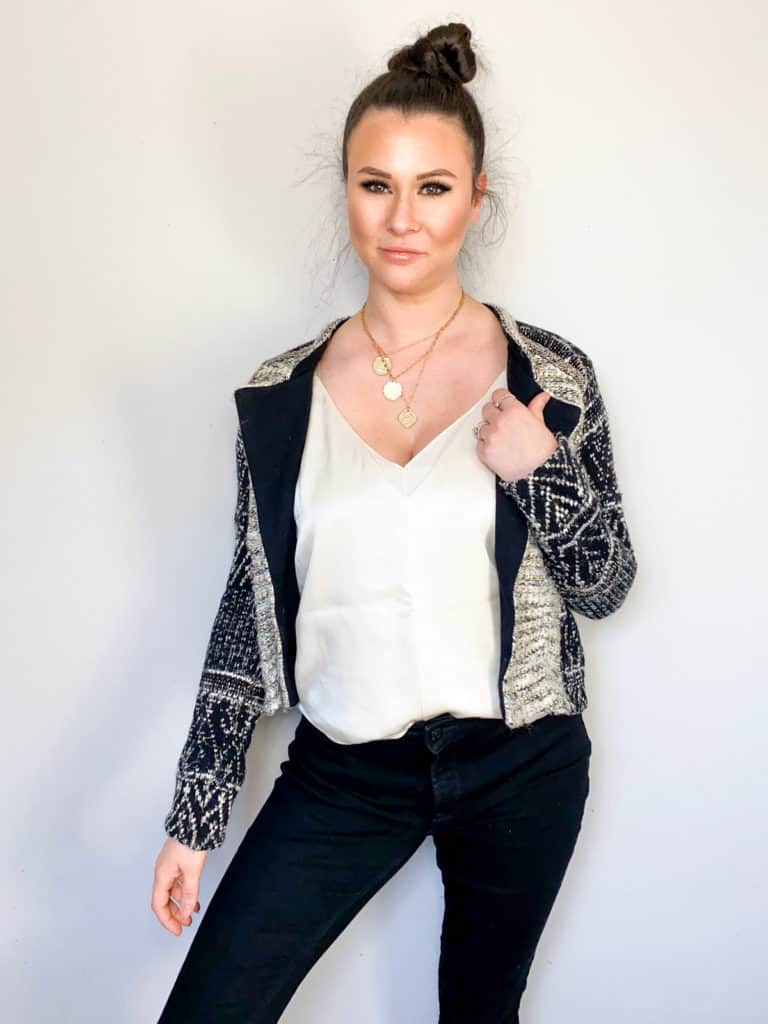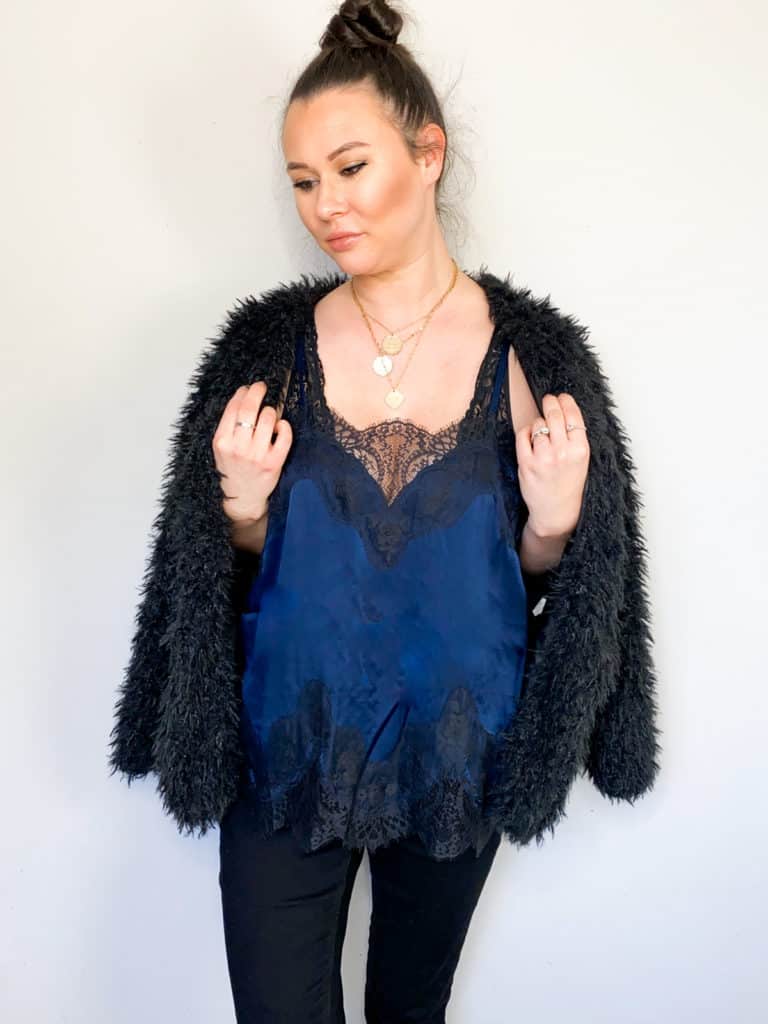 These last 2 are hands down the best finds of the trip. Not only did I find another lingerie piece but you won't believe what brands these are.
Starting off with this beautiful silk top which is T by Alexander Wang. This top retails for around $250 and I grabbed it for only $6.99!
The last one is my personal favorite, this gorgeous top is also silk and is from the brand Alice + Olivia which is a pretty expensive brand but they make amazing clothing. This top is currently for sale for $285!! And I got this one for half off so it only cost me $3.50. Insert jaw drop.
Unreal.
This is why I love thrifting. It not only is better for our planet, but it gives me the opportunity to own amazing pieces of clothing that I would not be able to afford otherwise.
That is one heck of a way to end a haul no?! I hope you enjoyed seeing what I picked up in this winter to spring thrift haul. I am ready to make the transition, how about you?? Feel free to follow me on Instagram to see more spring outfits and thrift finds!
See you next time. 😊