Thrift Haul For Baby | No Need To Break The Bank
I went thrifting for the first time in a little while over the past 2 weeks. I didn't have tons of luck finding stuff for me but I found a ton of stuff for little man! I went on Labor Day so everything was 50% off which was awesome. I found 24 items for only $49. Unreal. I also popped by this adorable consignment store in my area and found another pile of things. 
When it comes to baby clothes and kids clothes, I especially love thrifting. They grow out of them so fast that it is incredibly hard to pay retail price. You can find brand new items with tags still attached at the thrift store, I do regularly. I try to stay away from things that look stained or super worn but you would be surprised how good of a condition many things are. 
So I thought it would be fun to share some of the things I found. You won't believe how awesome some of these finds were.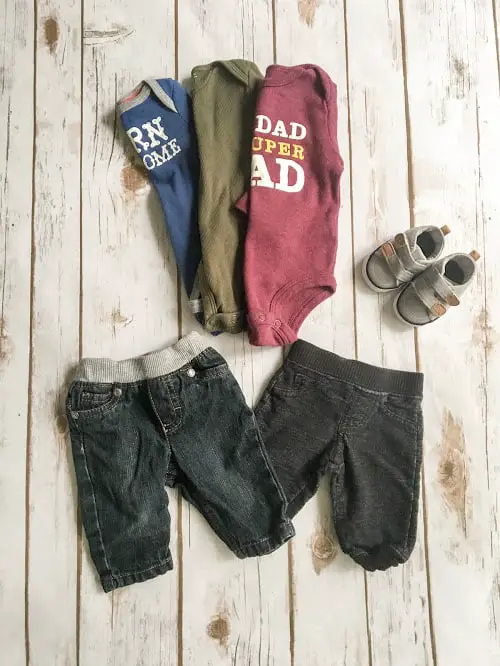 To start off I found some great basics. You can't go wrong with onesies. I like to find ones that have something going on whether it be words, a fun pattern, or a cool texture like the green ribbed one. I love those adorable little jeans. They are softer so they will still be comfy for babe to wear.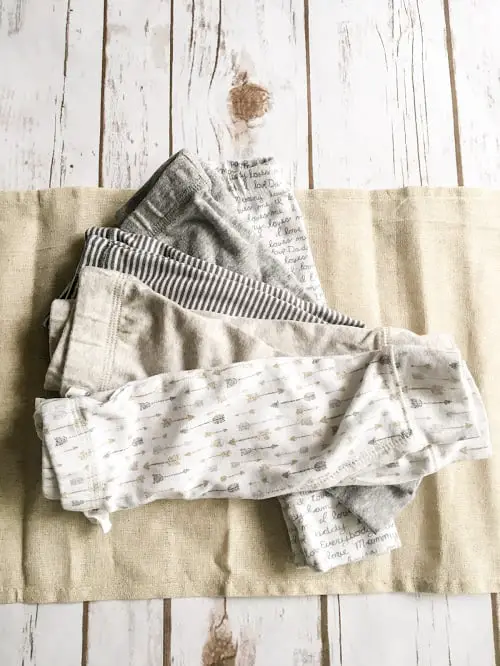 These comfy little pants are my favorite for when babe is itty bitty. They are so comfortable for him to wear and are still super cute.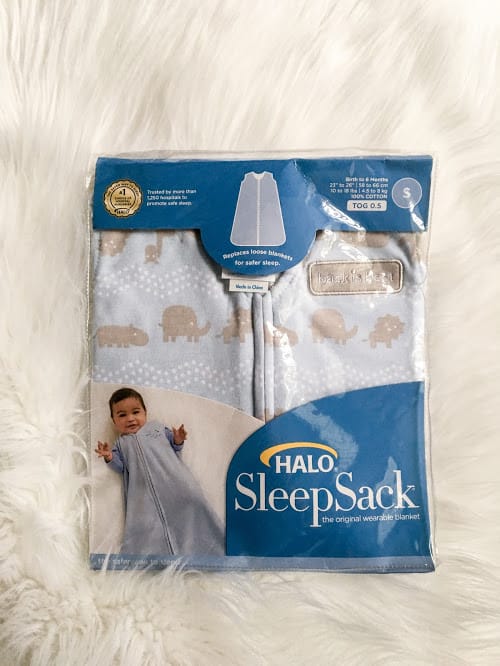 I was so excited when I saw this brand spanking new Halo SleepSack hiding amongst the clothes. These typically retail around $20 so the fact that I paid about 65% less than that is thrilling.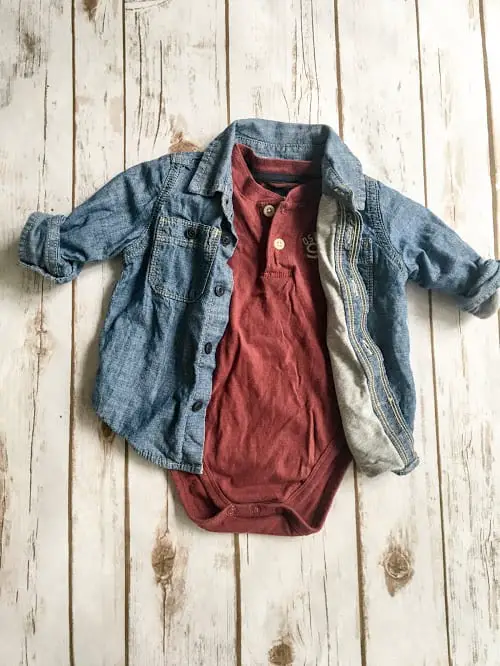 How cute is this little ensemble?? I like to look for a range of sizes while thrifting because you never know how big or small babe will be and you know they will grow into it eventually! I wanted to have clothes for up to 6 months age range so I know he will be set for a little while. So these are both 6 months and I can't wait until he can fit into them!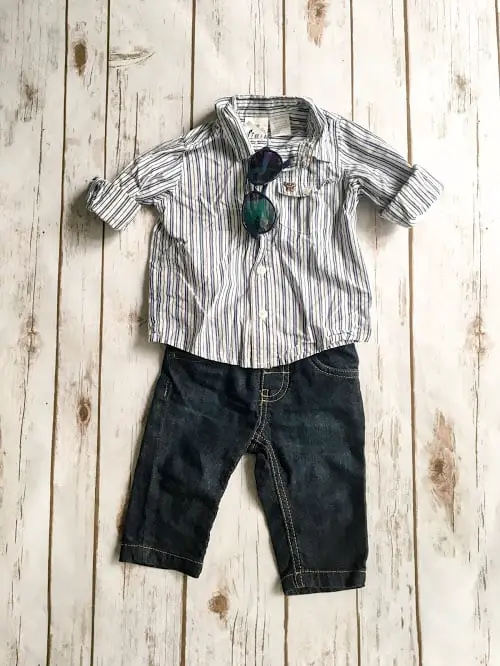 I thought I would finish off with this seriously handsome little outfit. Also, one for when he is a little older. It's always good to have a little button down for any fancier occasions you might have so I thought this would be a great option. I love that it can also be paired with jeans. 
I hope you guys loved that little peek into this little babe's closet. Keep on the lookout for many more baby inspired posts to come. I did pick up just a few pieces for fall on my Labor Day trip so once I gather a couple more things I will have another haul for you! Thanks for reading, be sure to leave some love down below with which pieces were your favorite! If you're not already and you would like to, follow me on social media by clicking the buttons below. See ya next time! 🙂