Amazon Fall Fashion Must Haves
Anyone start their fall shopping yet? I sure have. Even though I'm so sad that summer is coming to an end. Hopefully we will get that Indian summer where the warm weather stretches into fall, that's my favorite. But I do love fall fashion. Something about layers and cozy sweaters is very inviting. I'm just not ready for cold. Hopefully it will be awhile before we have to deal with it.
So among the places I have been shopping, Amazon is one of them. No surprise there. But I will say, I haven't browsed the clothing on Amazon for quite some time and I was pleasantly surprised by what I found.
Now keep in mind when shopping on there that a lot of those sellers are from China or other overseas places where it's cheap to make clothes but you also end up with cheap looking clothes. So pay attention to the reviews. I only browse through the 4 stars and up section personally. Also, pay attention to the size charts in the description. A lot of these Asian sellers have products that run really small so you may need to size up a size or 2.
So everything I've found, maybe with the exception of a few colors/sizes, is $50 or less. Really great deals. They seem to have good reviews which is awesome. I also styled them into a few different outfit options. Let's take a peek at what I found.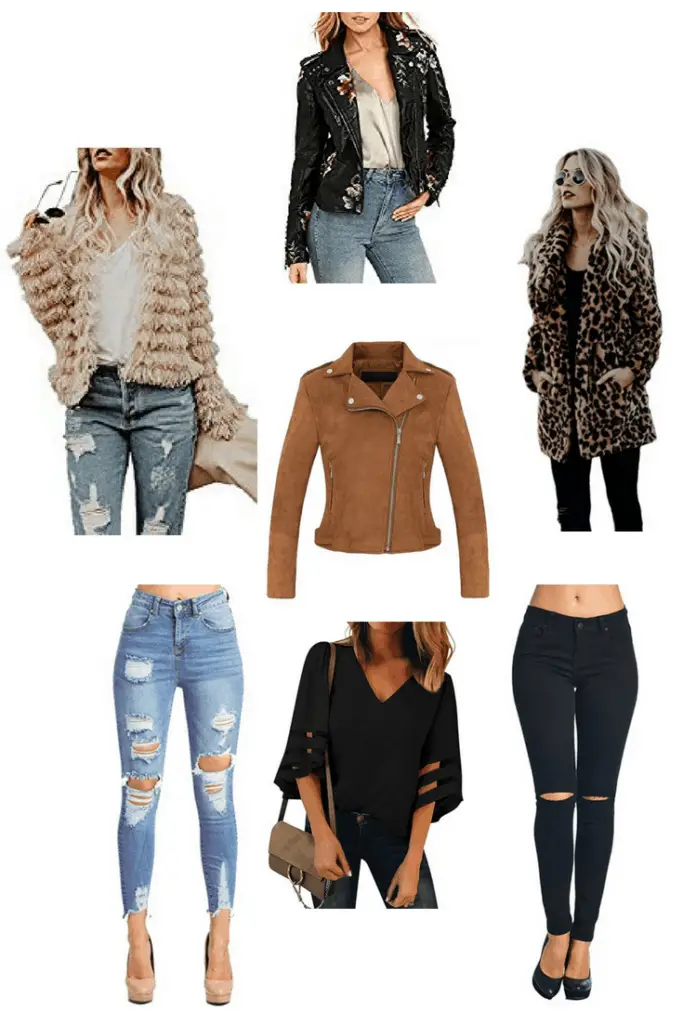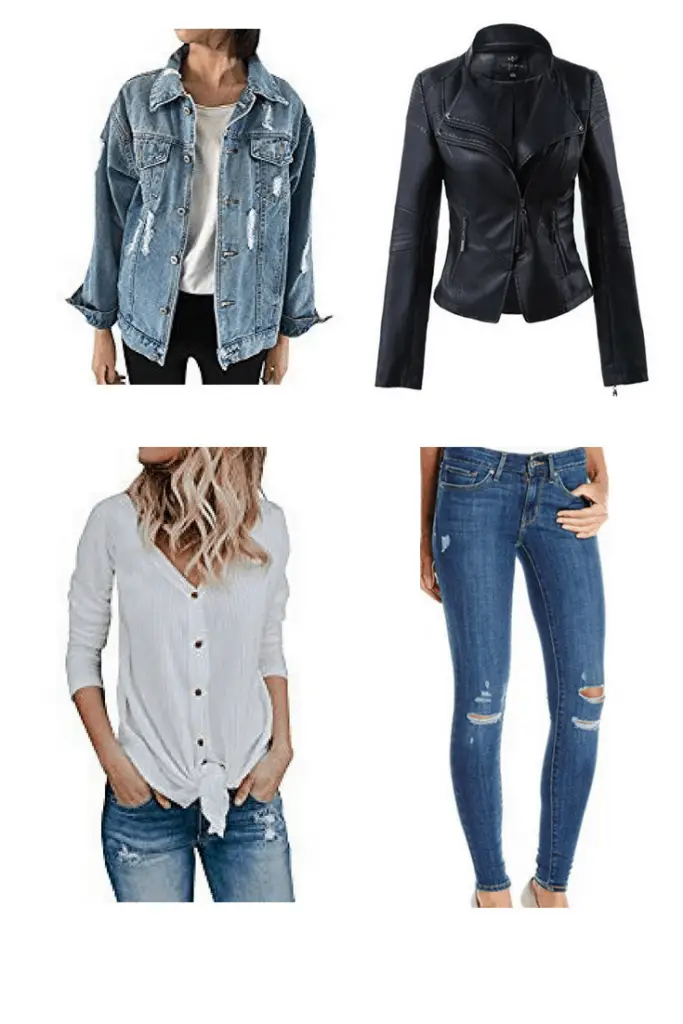 Let me tell you my excitement when I found this top. This top is a dupe for a much more expensive top. I believe it was originally Free People, but don't quote me on that. I actually have this shirt in black and cream that were another brand but they were $40 each! So when I found this on Amazon my jaw about hit the ground. You better believe I snatched this one up in grey and hopefully it is just as comfortable as my other 2. Stay tuned for an update. It's perfect to layer with as well. I love this oversized denim jacket with it. The distressing is awesome. Or you could totally toss on a leather jacket over top for an edgier vibe. This shirt is perfect to wear with jeans. I was super excited to find a ton of Levi's like these ones on there. Levi's are some of my favorite jeans. I love how they fit. I actually picked these up because they are the perfect every day, lightly distressed jeans.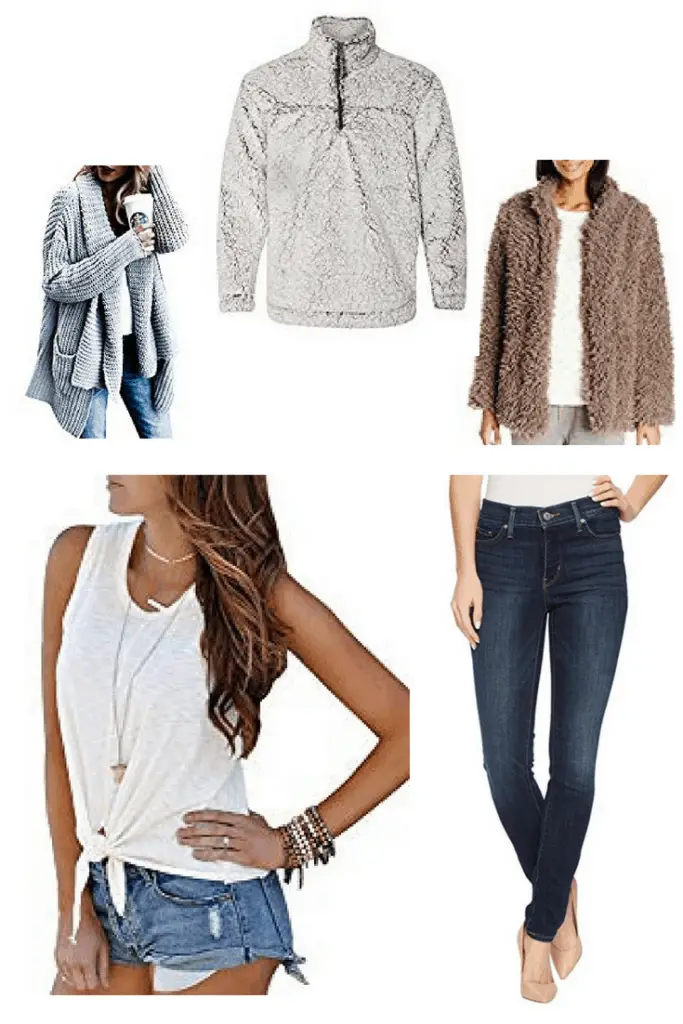 Tanks can totally be worn into fall, that's the beauty of layering! I love these tie front tanks. It gives a little something to an otherwise plain tank. Thick cozy sweaters like that grey one are most definitely my fall staple. It's like wearing a blanket. I also love this fuzzy brown sweater, it looks so warm. If you guys remember these Sherpa pullovers from last winter, they were super popular. I was stoked to find a cheaper version on Amazon with really good reviews. This would be perfect for those super chilly fall days. These dark wash skinny Levi's are a total must have staple. They are supposed to be shaping too which is a plus!  
If you haven't started, now is the time to get going on your fall shopping. Amazon is a great place to start! I will keep you updated on the couple things I bought and how they are in real life. Let me know what you end up buying! See you next time. ☺