Perfect Festival Outfit Ideas
This is not a sponsored post. This post does contain affiliate links for which I may earn a small commission at no extra cost to you. To learn more visit my About section.
Festival season is fast approaching! Are you going to any? I won't be sadly but that won't stop me from awing over the outfits that will be plastered all over the internet. Although it can be a little extreme, festival wear is one of my favorite styles. It embodies all the boho goodness that I love. There are definitely plenty of looks that can be worn outside of festival events as well and those are truly my favorites.
If you happen to be attending any festivals or maybe you just love this style as much as I do, I have some super cute outfits for you. 5 to be exact. I would have kept going but I had to reel myself back in. They're all from ASOS. They have a whole bunch of amazing festival pieces right now so I figured I would keep it all from one place. That way if you do go for the whole look, you are only buying from one site. See. I'm looking out for you girl! Saving you those shipping costs. Let's get into these looks!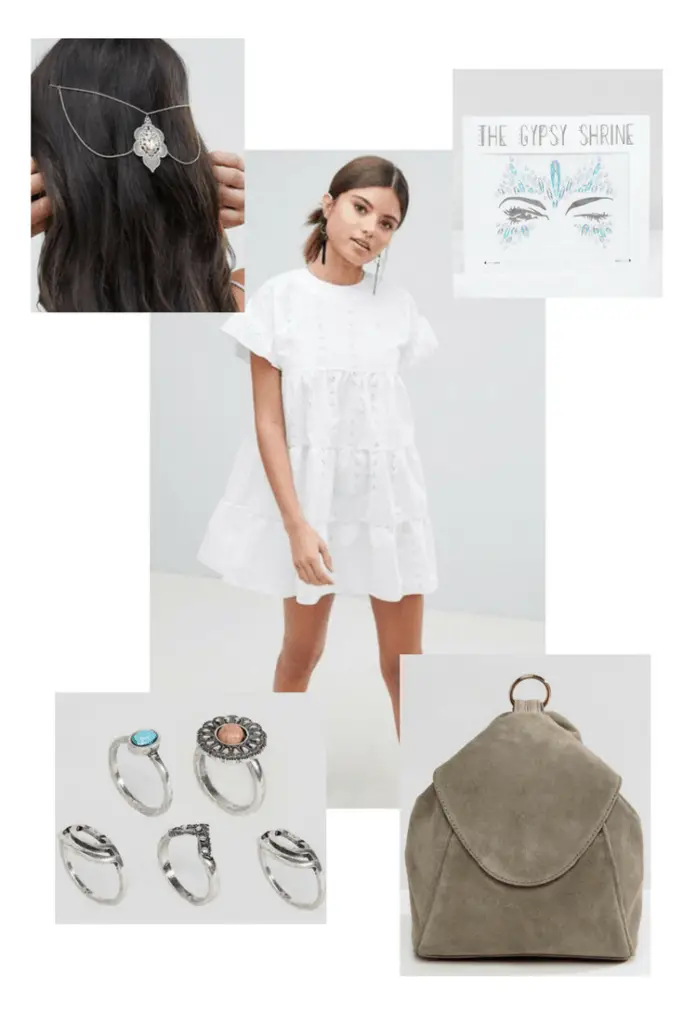 Ok so this one is so adorable right?! That white eyelet dress is precious. And so light and airy. I thought those decorative gems for your face would be so pretty with it. I'm kind of obsessed with that hair piece. It's so pretty! How about that suede bag? It will be perfect to tote around the festival. And let's not forget about the jewelry. A whole bunch of rings will do the trick.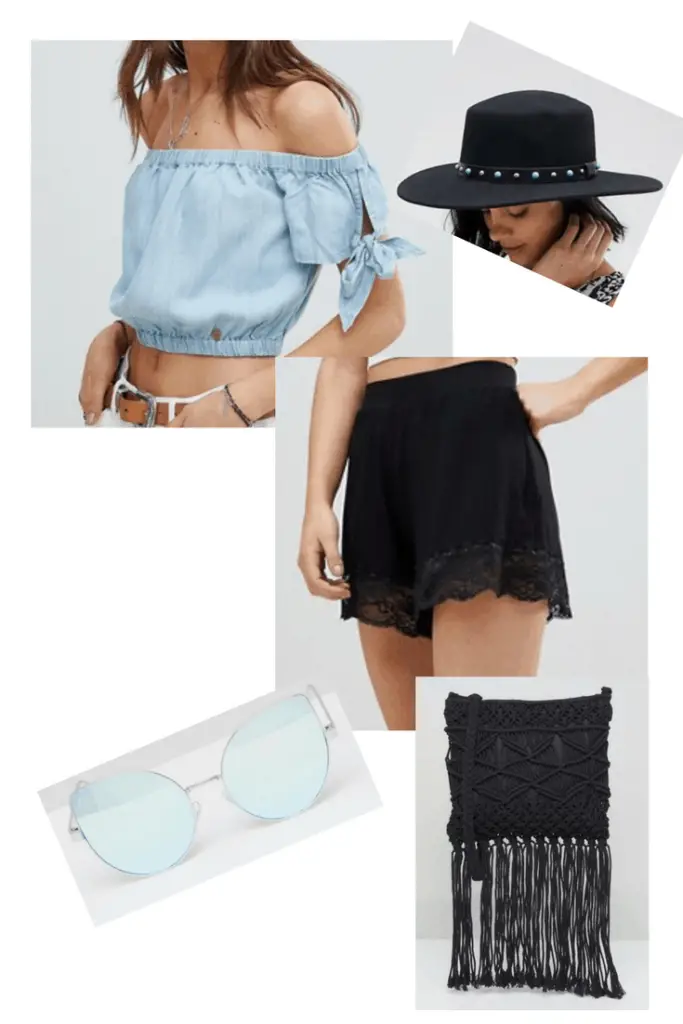 I love how cool this one is. Definitely gives off those cool girl vibes. This denim crop top paired with the lace trim shorts is a winning combo. That hat though. Oh do I love that hat! And a crochet bag is like a requirement for festivals. Top off the look with these seriously cool shades and you're good to go.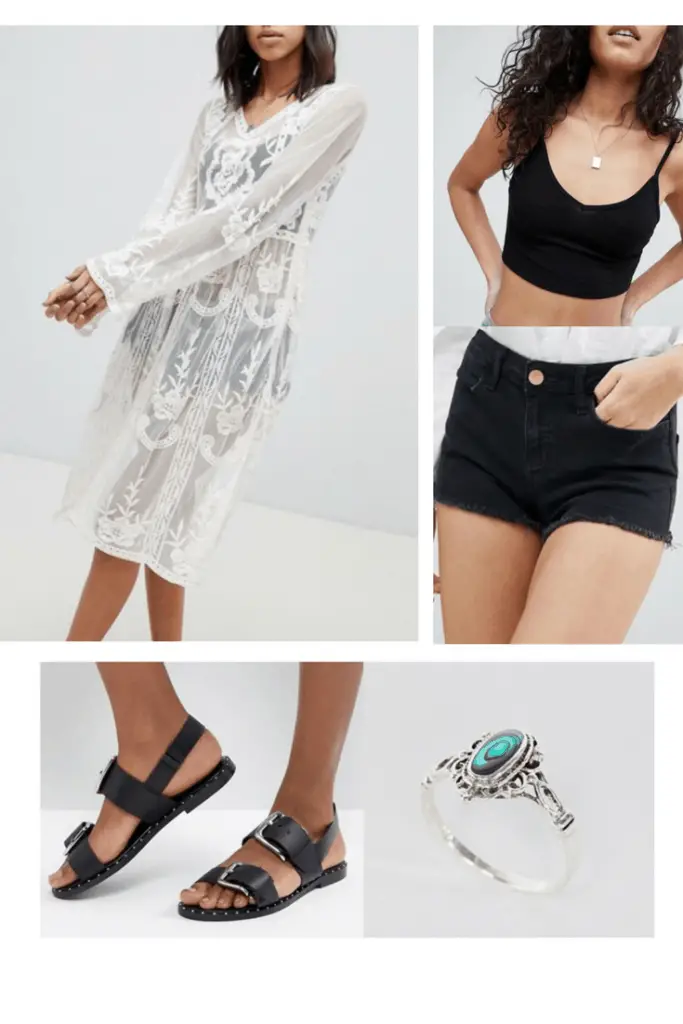 I had to find one of these long sheer dresses. They are so perfect for festivals. The embroidery on this one is gorgeous. I like the idea of this cropped tank and these black shorts underneath. I also think just a black swim suit underneath would be cute. How pretty is this ring? The stone is so cool and it's sterling silver so it's good quality. I like these studded sandals to finish off this outfit.  
How cute is this jumpsuit? I'm in love with the ruffled hems. I went with this small straw bag for convenience, well and because it's super cute. Of course. For jewelry I thought those earrings were so pretty and that hand piece is super cool! Top it all off with these pink shades.   
Hope you guys love these looks as much as I do. Make sure you let me know which one is your favorite down below. Also let me know what festivals you will be attending this year! See you next time ☺