What to Wear After Baby | Dressing Your Postpartum Body
Let's talk post baby body. It can be challenging trying to fit your new bod. Maybe you're working to get back down to pre baby size. Or maybe you are loving your new you. Either way figuring out how to dress can be frustrating, hard, make you kind of want to give up, and everything else in between.
I think the body of a woman is an amazing, beautiful thing and no one should ever feel any less than that.
I personally am still working to get back to a healthier body but I am proud of my post baby body. I created that sweet little human, that's nothing short of incredible. My main purpose here is to help give you ideas on how to dress so you can also feel proud of your body no matter what stage you may be in.
Let's get into these!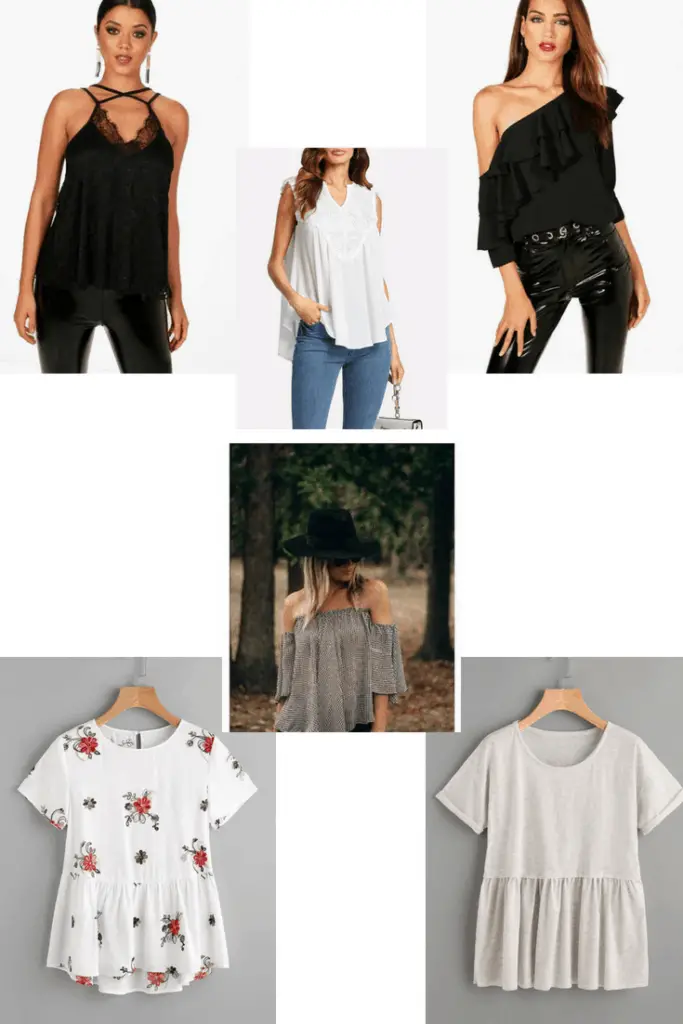 I think a lot of women tend to be the most self conscious of their midsection. It is the hardest weight to lose and you have to work hard to keep it toned. Because of this I think many try to hide it behind huge baggy clothing but that can actually do more harm by creating an illusion of you being larger than you actually are. This is my personal area of struggle so I can totally relate.
A better option is to find tops like this black ruffle one or that black lace detail one which have a flowy silhouette but still have some shape. The ruffles also draw the eye elsewhere. I also love tops that are patterned or have some sort of embroidery or other detailing like this white one that draws attention elsewhere.
Peplum and frill hem tops are really in right now and are a great way to draw attention to a smaller part of your waist while covering the area that you don't want to accentuate. I own this white embroidered one and I wear it all the time. I also love this T-shirt style one.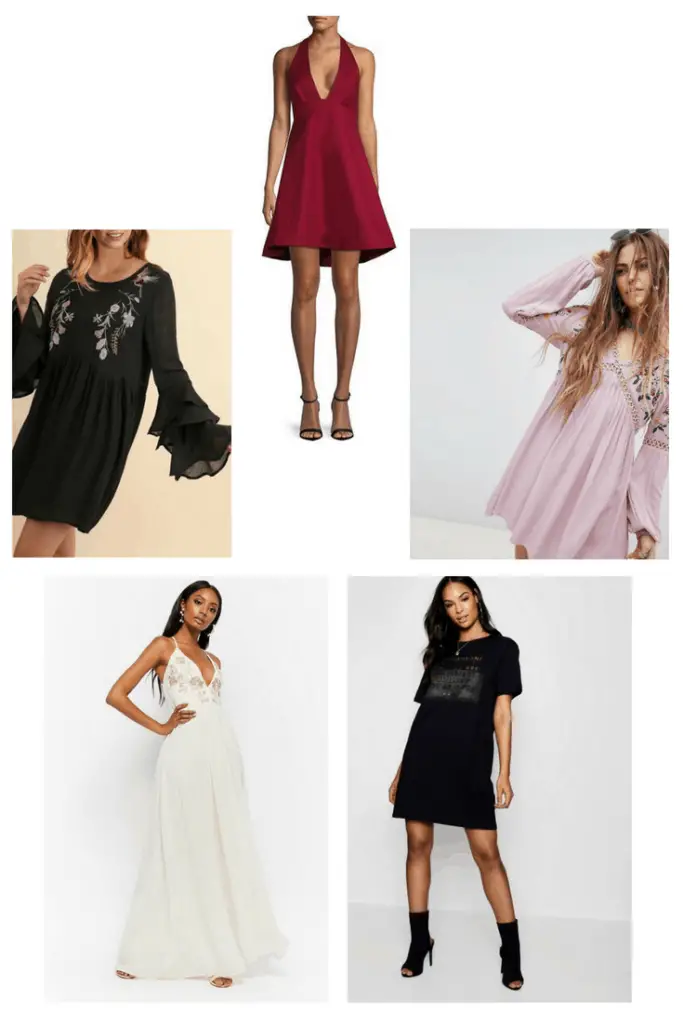 Dresses are another great option because there are so many non form fitting options. Most any maxi dress would be perfect. I love this cream one with the embroidery. You know I love boho so this mauve one or that black one are right up my alley. For something a little more formal, an A-line dress like this sexy red one is perfect because again it is tightest at the smallest part of your waist and then flares out. T-shirt dresses are great for a more casual day. Especially if it's really warm. They are oversized enough to not be entirely form fitting but won't be so big that it visually adds weight to your body.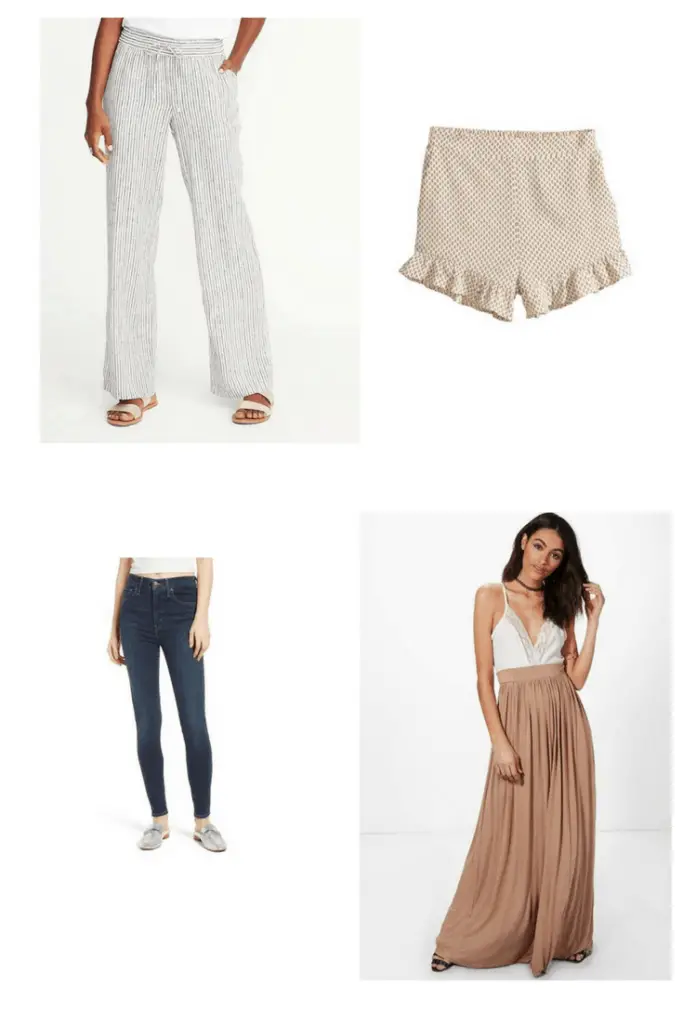 Bottoms might be the most challenging of all. I honestly still wear my maternity jeans sometimes because they just fit so much more comfortably in my belly. Did you know they actually make postpartum jeans? There's a whole line at Motherhood Maternity called BOUNCEBACK and Target also has a bunch too!
But I got a couple pairs of high waisted jeans which I love because they come up high enough to cover my belly and they have lots of stretch in them so they are still comfortable to wear. Anything with a stretchy waistband like these stripe linen pants or these adorable ruffled shorts are also fantastic options. Maxi skirts are another perfect idea. 
These are just some of my favorite types of clothing to wear with this new mom bod of mine. If you have any other ideas that I haven't mentioned feel free to leave them in the comments below! I hope you enjoyed this and feel inspired to dress your beautiful new body too. Don't forget how amazing you are Momma. See you next time ☺