10 Gorgeous Easter Dresses Under $50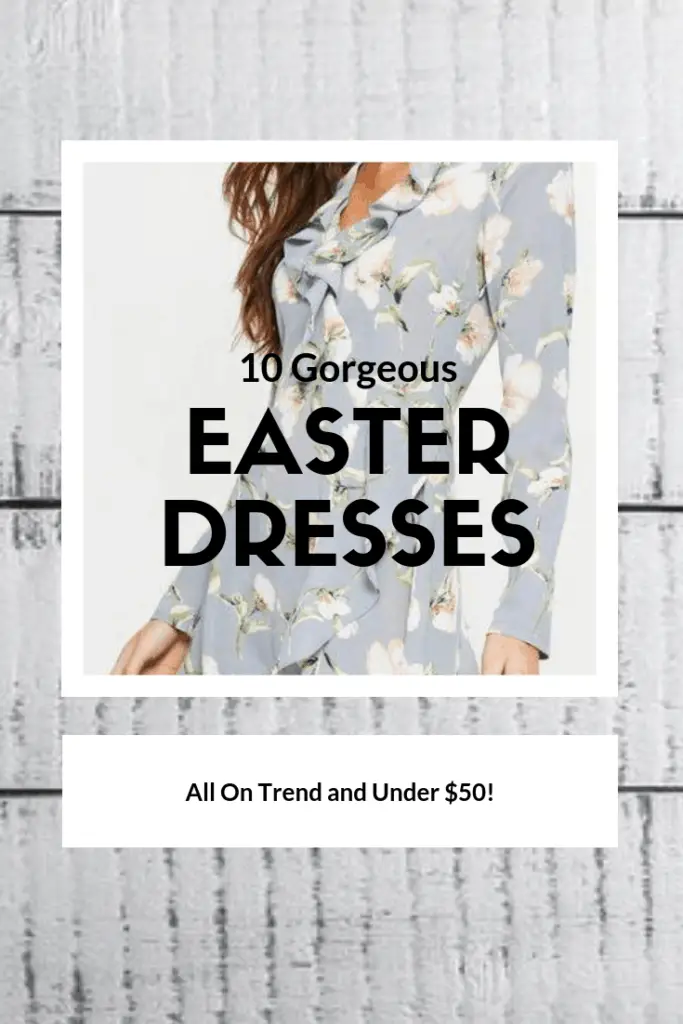 This post contains affiliate links for which I may earn a small commission at no extra cost to you. Thank you for your support! Learn More.
Why hello spring, we've been waiting for you. I am so happy we are finally in April. The weather is starting to warm up and things are just starting to come back to life. That also means Easter will be here before we know it. Do you have an outfit yet? If not, no worries, you know your girl here has got you.
I found 10 fabulous Easter dresses, all under $50 and many even under $40! Dresses are perfect because it's one thing. You can easily toss a jacket or something to layer on top or just wear it on its own. Let's check out what I found.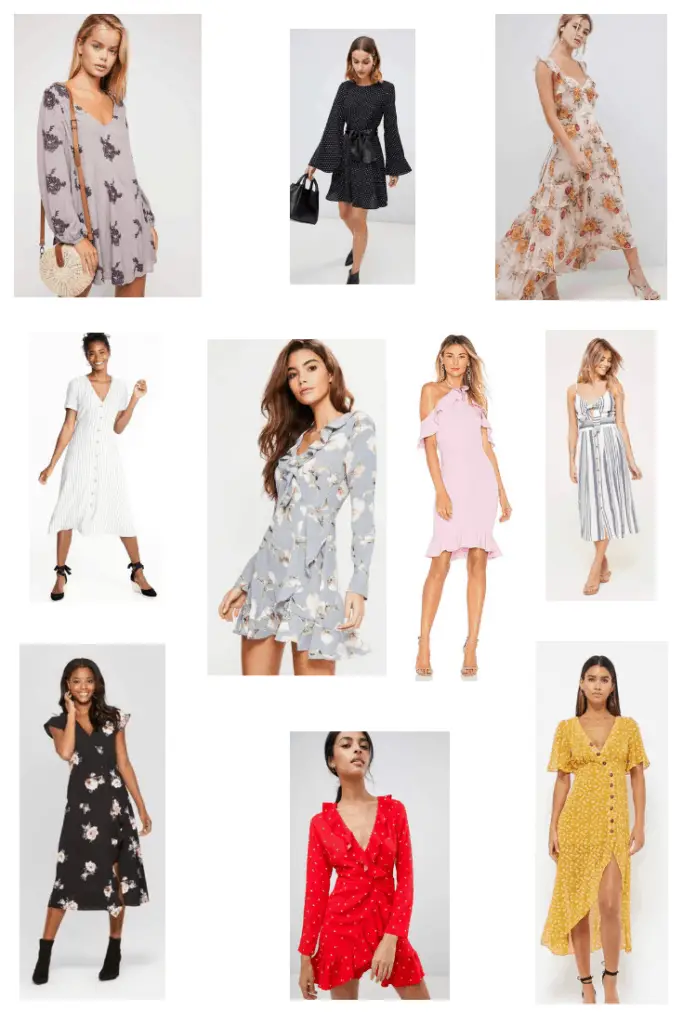 I found a variety of colors, prints, and styles to try to incorporate several different types. I'll start off with this lavender embroidered dress from Free People. It's more of a boho style (which is one of my faves) and it is perfect if you like to be a bit more on the casual side.
I personally love floral dresses, especially in spring and for Easter. I absolutely love that long, ruffled dress with the red and yellow flowers. It is so romantic and feminine. The flowy movement of the dress is just beautiful.
I also love that yellow and white floral button down dress. This color is super in this season so I saw a ton of dresses in this color. The sleeves are cool and I dig the shape of this dress. Very flattering and so pretty.
That black dress with the light pink flowers is another great option. It's great that it is a wrap style dress because those are so flattering on any body type. I love the little ruffle going down the slit, it's a sweet little detail.
Ok I just have to talk next about that light blue floral dress. I think it's my favorite. It is so gorgeous!! It's again a wrap style dress which just looks so nice on and the ruffles are in the exact right places. Beautiful. Obsessed.
Polka dots are another cute print for Easter. It is also right on trend this season. The first one is that cute black and white one. I absolutely love the big bell sleeves on this. You can wear that satin belt with it or switch it up with one of your own.
Then I found that red and white one which is really pretty. The shape reminds me of that light blue floral one. Very flattering on. Love the ruffles on this one.
Stripes can be super cute for Easter. Especially if you want to try mixing prints, they pair well with both florals and polka dots. This simple white dress with the thin blue stripes and button down front would be perfect for layering. Try it with a floral or polka dot kimono!
The other stripe dress has the thicker stripes and the tie front. I absolutely love that tie front with the buttons. If you want a little more coverage try a lace bralette underneath or you can also layer something on top. A white denim jacket would be cute.
Last up is this super pretty lavender dress. I just adore the color of this dress! I'm sure by now you're sick of ruffles but I love them and like I mentioned in my last clothing post, ruffles were a huge trend for this season. So they are everywhere. Unavoidable. And they totally make this dress!
There you have it, 10 perfect Easter dresses to choose from. I hope I found one you love, be sure to let me know in the comments below which is your favorite. See you next time. ☺