10 Totally Cute Swimsuits Under $25 on Amazon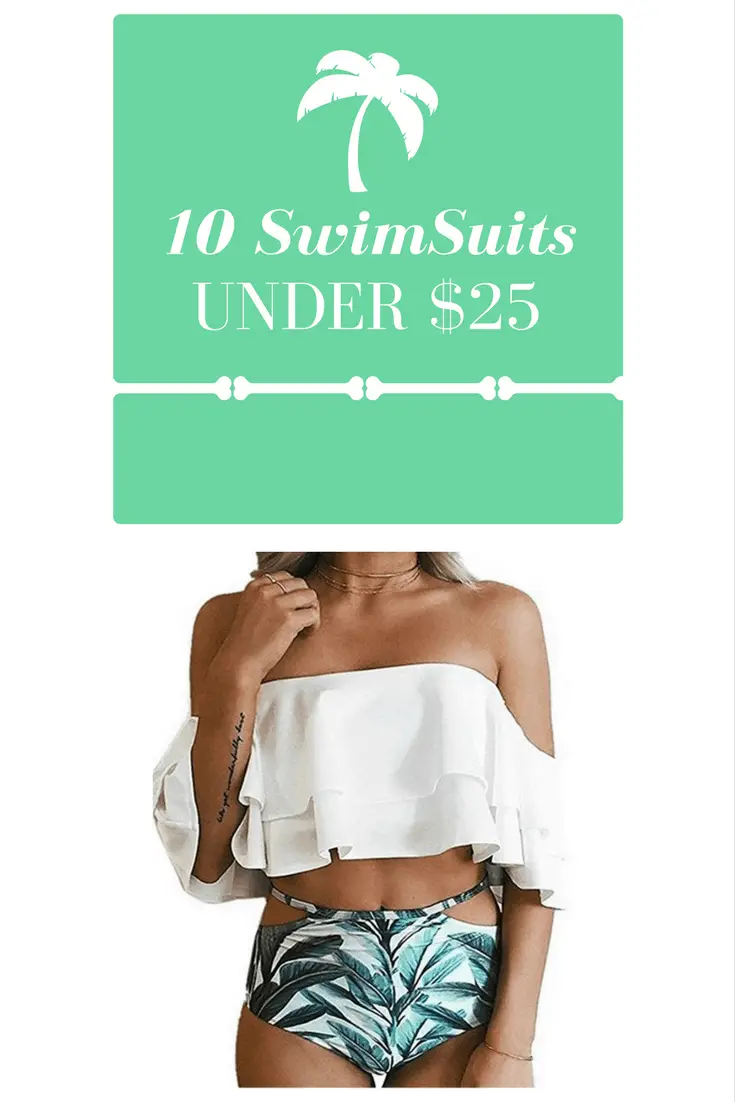 I hope everyone else is enjoying this beautiful summer we are having a much as I am! There is nothing like spending a day at the pool or beach if you are lucky enough to live near one. Gives you a little taste of vacation. Of course you need the necessary clothing to fully enjoy those types of days; i.e. a totally adorable swimsuit. So naturally I regularly browse for swimsuit deals and this time around I happened to be looking on Amazon and man did I find some amazing suits.
I know what you're thinking, it can be really hard to buy swimsuits online without being able to try them on for sizing purposes and I totally get that. That is why I have only included suits that were very highly reviewed including people's reviews on sizing and if you need to go up or down a size. I also found many that were prime so you could get them with free 2-day shipping!
If you haven't heard about prime or maybe you have been on the fence about it, I definitely recommend giving it a try. I personally love being a prime member and especially if you often purchase things online or read e-books or stream movies or music. There are so many other perks to being a prime member as well like access to special deals and services. You can even try it free for 30 days
which is pretty cool. If it's not for you then it is easy to cancel after your 30 days are up.
I think maybe the best thing about these suits is that they are ALL under $25. That is unreal. So if you are just dying to see these adorable suits I found, just keep reading!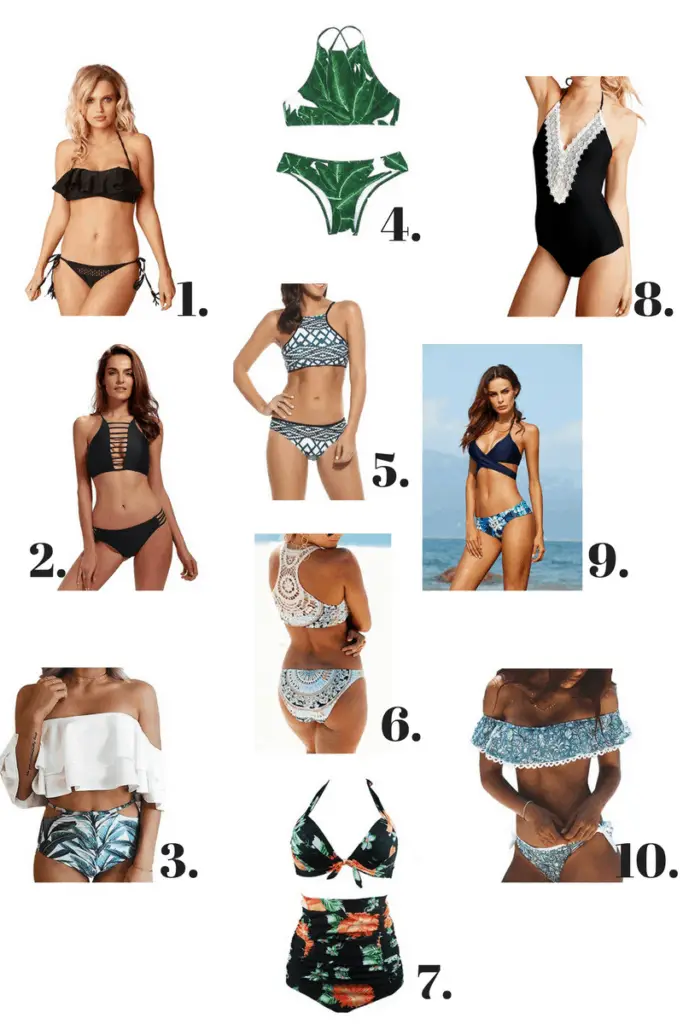 I definitely purchased a couple of these myself, I couldn't resist! I hope you guys love them as much as I do and maybe have found yourself this summer's suit. Be sure to leave your favorite in the comments below!
FTC disclaimer: This post is not sponsored. All opinions are my own. This post contains affiliate links. To learn more about this check out my About section.