Monthly Favorites | Makeup, Cleaning, Recipes | July 2019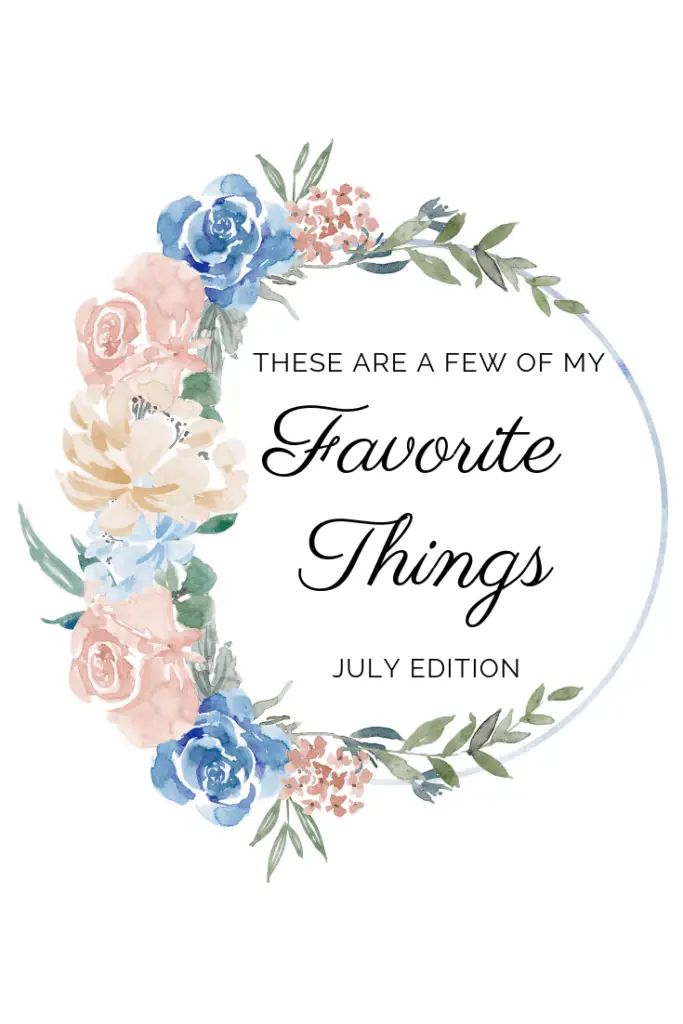 This post contains affiliate links for which I may earn a small commission at no extra cost to you. Thank you for your support! Learn More.
Before we get into this month's favorites, I want to hear from you guys! I have been putting some thought into these posts and am considering making some changes. I asked those of you who follow me on Instagram if you would prefer these posts be social media posts or continue them as blog posts. I would post on my Instagram stories as well as on my Facebook page. They would just be quick little posts with links to what I have been loving this month. 
I wanted to be able to give those of you who didn't get a chance to vote, a chance to let me know here. So this month (obviously) I am posting my favorites here on the blog. Next month I will try doing it on just my social media and I will see what you guys think then.
But until then, what's your initial thoughts on this? Definitely leave me a comment below or on Facebook with your preference for these monthly favorite posts! 
Ok let's get back to the main event, July's favorites! I have some makeup products, some cleaning products, and of course a couple recipes we have been loving. So let's get right in there and check them out!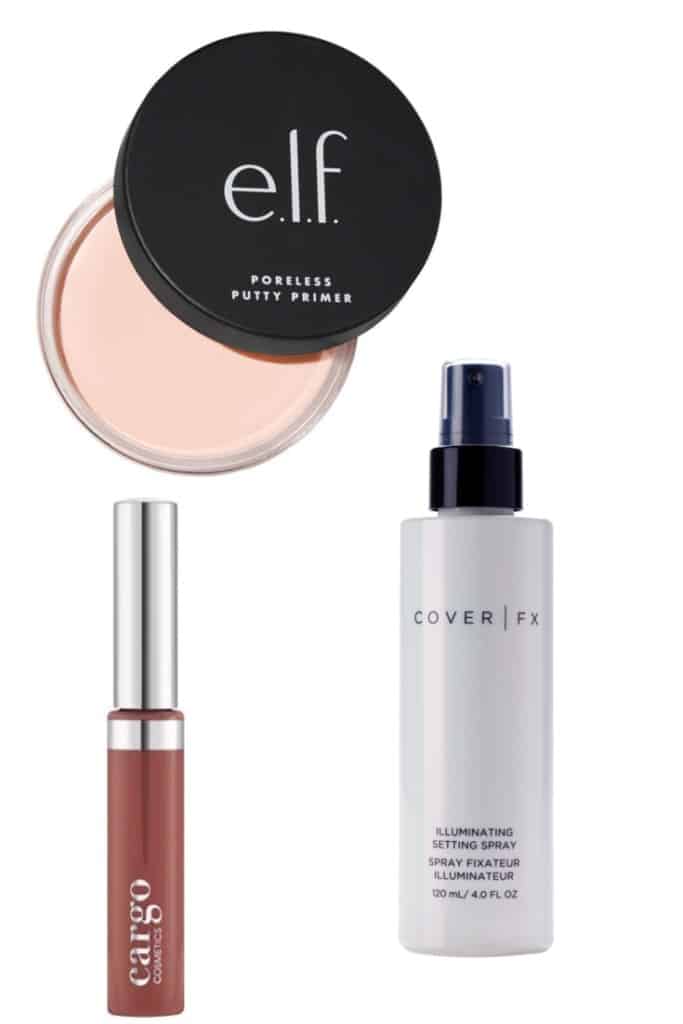 Let's start out with makeup. Cargo Cosmetics came out with this new Swimmables line which is supposed to be waterproof makeup. I was able to try out a few products (thank you Cargo!) and one of my favorites was the matte liquid lipstick. I don't usually love matte liquid lipsticks because I hate how dry they make my lips feel but this one was not like that. It was incredibly comfortable. It was super pigmented and although it doesn't last all day, it certainly has good staying power. 
I can't say for sure that it's entirely waterproof since I didn't actually wear it swimming, but considering it didn't smudge or smear while drinking and the amount of scrubbing I had to do to get it all off, I'd say it would probably hold up pretty well in water. I just wish they had more colors!
If you would like to try this or any other products, use the code THRIFTEDANDTAYLORD for 20% off your order on CargoCosmetics.com now through August 31st.
I recently went back to my original makeup brand I used to buy when I was first getting into experimenting with makeup, E.L.F. And you guys, they have so many new products! And like some seriously amazing looking things. I have always enjoyed a lot of their products because they are incredibly affordable and most often pretty great quality. 
They also added in a whole bunch of skincare and I have been trying some of that out as well so keep an eye out for that in future favorites. Also let me know in the comments below if you would be interested in a full review of either their skincare or like a full face of makeup (or both!) 
For this month, my favorite is this putty primer which apparently has been so popular they can barely keep it in stock! But after using it I understand why. It's unlike any primer I have ever used. From the moment I put it on, I noticed my pores basically vanished. It filled them in as well as blurred them so once I put my foundation on, my skin looked flawless. I would say it's up there with some of my favorite primers (like Porefessional, which is pretty pricey.) 
My last makeup product I have been loving is this setting spray from Cover FX. The spray is soft and covers a good amount of surface area without making my face feel like it was just involved in a torrential downpour. It has a very subtle sheen which makes my skin glow, and you know I am here for that! It melts my makeup into my skin so no cake face for this gal. Basically, it's amazing, if you are in the market for one, I can't recommend this one enough!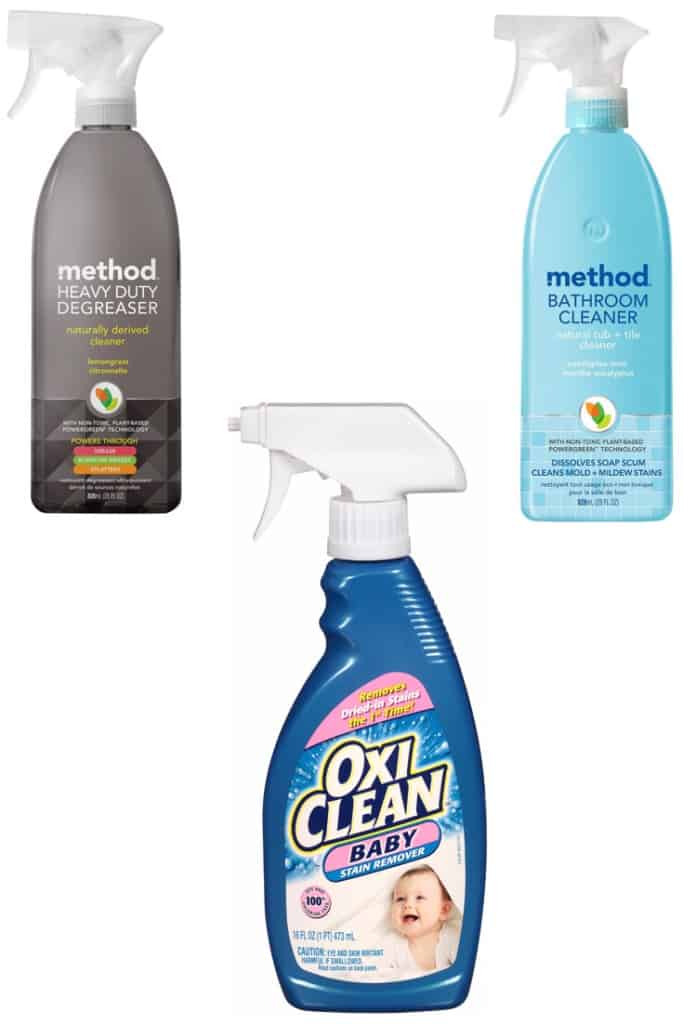 Let's move on to some household stuff. Are you a cleaning fanatic? Or maybe you have to force yourself to turn off your binge of The Bachelor and get your butt cleaning? I am like, kind of both. Is that possible? I mean it must be, because I am. Once I get started I just clean, clean, clean. But I have to get myself started. See what I mean? 
Anyway, there is something about a fresh clean smelling (and looking) house that makes me feel like the most accomplished human on the planet. I know I mentioned back in my April favorites about Grove Collaborative, which is where I've been getting my cleaning supplies. You can read that post if you would like to learn more about that.
But to be more specific, I want to mention a few actual products I have been using that are from Method. Their degreaser is seriously golden. Nothing has gotten our stove as sparkly clean. I also use it on our cabinets that are next to and above the stove and it got so much gunk off those which I didn't even realize was on them. 
I also love their tub and tile cleaner for the bathroom. It smells so good and keeps our tub and shower free of all the nasties that can accumulate from our hard water. 
The last thing is laundry related. It is technically baby laundry related but honestly, you can use this stuff on anything. It is this Oxiclean baby stain remover. And let me just tell you, this is the Mecca of all stain removers. It gets out all of the things.
And if it doesn't get it out the first time, spray it again let it set for a day or 2 and try again. It helps if you don't dry the item if the stain didn't come out the first time. Plus this can sit for up to 5 days so go right ahead and pick one of these up for your laundry needs, you will never look back.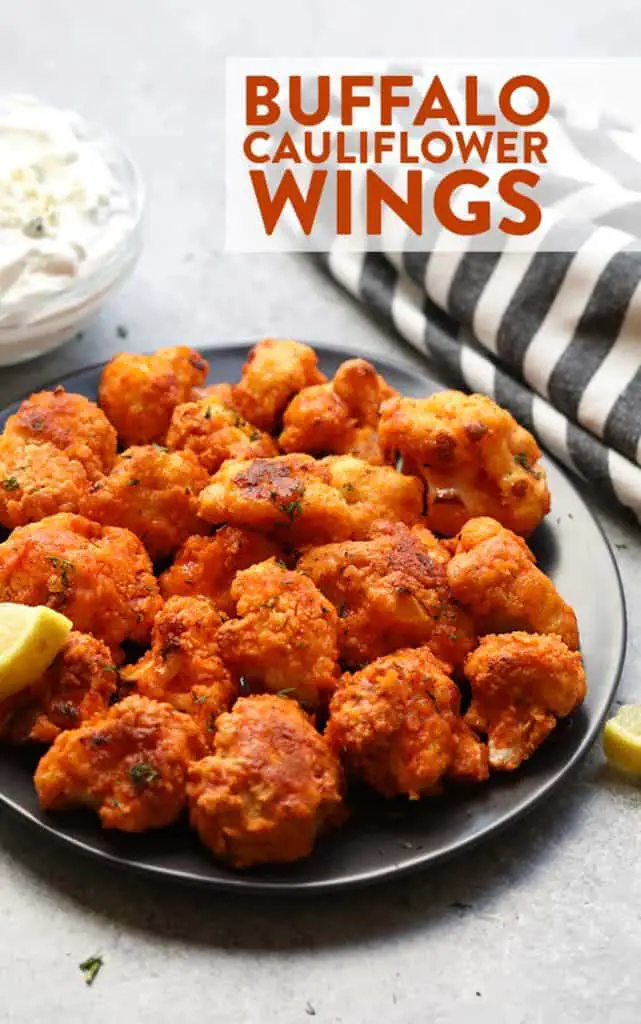 And last but certainly not least, let's talk food. First up are these buffalo cauliflower wings that are just delicious and a fun way to get in some veggies. There are a lot of different versions available on the internet and I don't follow this one exactly, but they're all pretty similar. Adjust it how you see fit.
I personally use a whole wheat flour and I use a pre-made buffalo sauce. Might not be as healthy as the make it yourself version but I prefer the taste of the sauce I get. I also don't care for blue cheese so I dip them in a little ranch.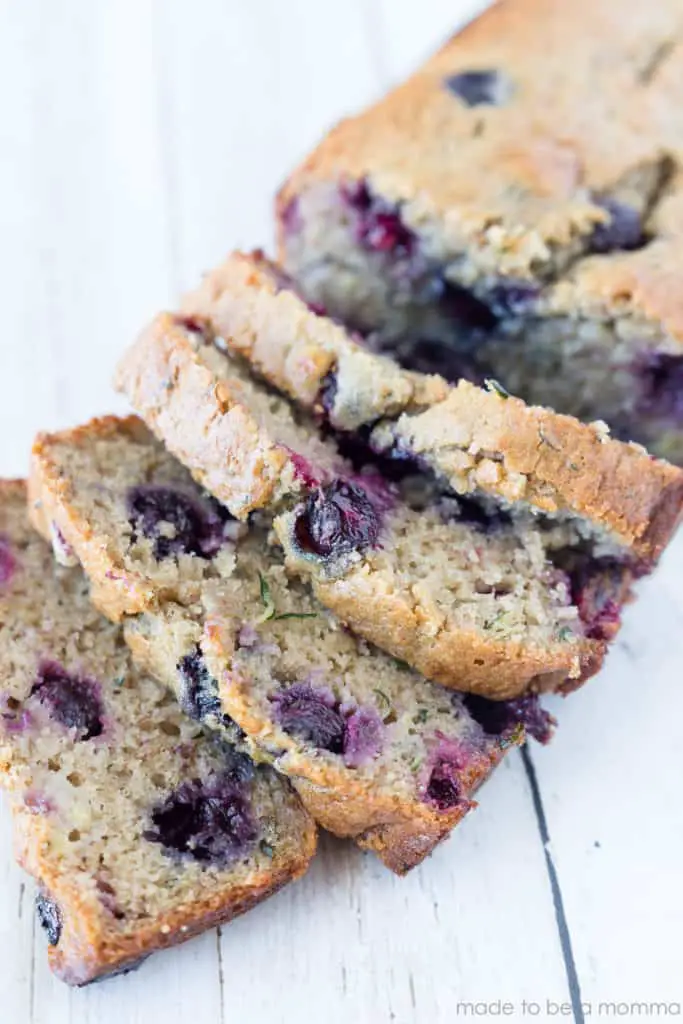 The second recipe is a sweet one. Because my sweet tooth is insatiable. But this one isn't actually all that bad for you plus it has some hidden veggies in it! It is this delectable blueberry banana zucchini bread! 
Now I am a huge fan of zucchini bread in the first place, but with the addition of the bananas and blueberries, it is just that much better. Seriously so good. I love to have some for breakfast with my tea. (Yep I'm a tea over coffee person… fun fact. I mean I love a good cup of coffee but tea is my go to. Chai to be exact.)
Alrighty, that sums up this month's favorites. Don't forget to let me know down below what your vote is for keeping these favorites on the blog, or moving them over to social media! And also let me know if you'd be interested in any kind of E.L.F. review. See you next time. ☺