Monthly Favorites | Beauty, Baby, Recipes | May 2019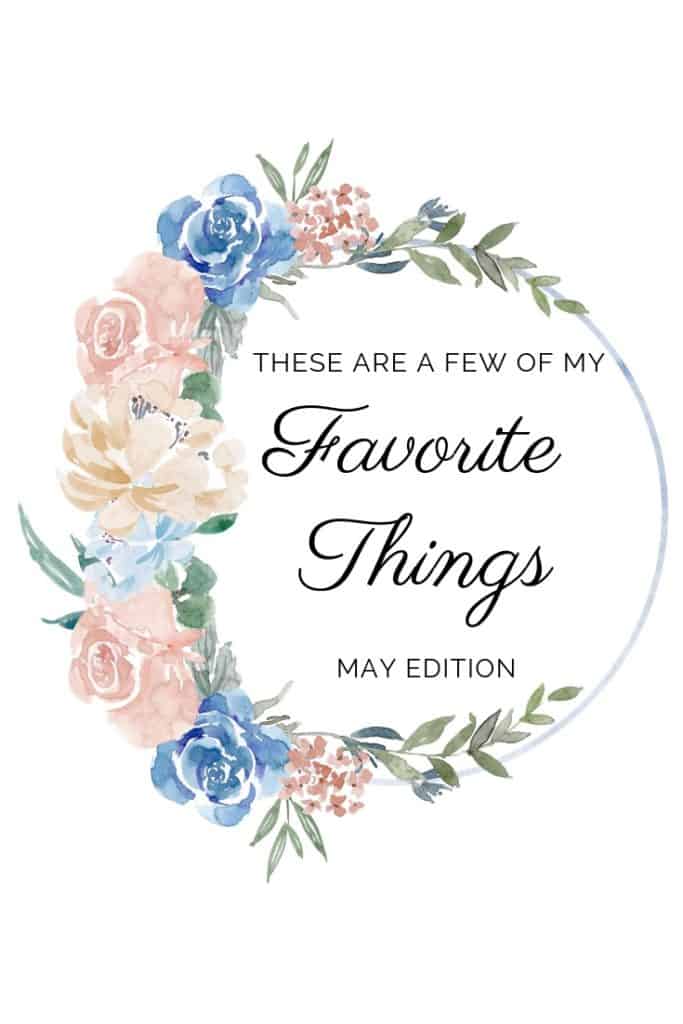 This post contains affiliate links for which I may earn a small commission at no extra cost to you. Thank you for your support! Learn More.
I guess it's already time to kiss May goodbye! But I'm pretty excited for June. June is the best month because it is my birthday and our anniversary this month. We have a little getaway planned to celebrate both of those so we're excited for that. I also have a girls weekend getaway this month which I am also super excited about!
So this month's favorites include some new face products I've been using and loving, a hair product that smells incredible, some must have baby items and a couple yummy recipes including one for your little human. Let's check them out!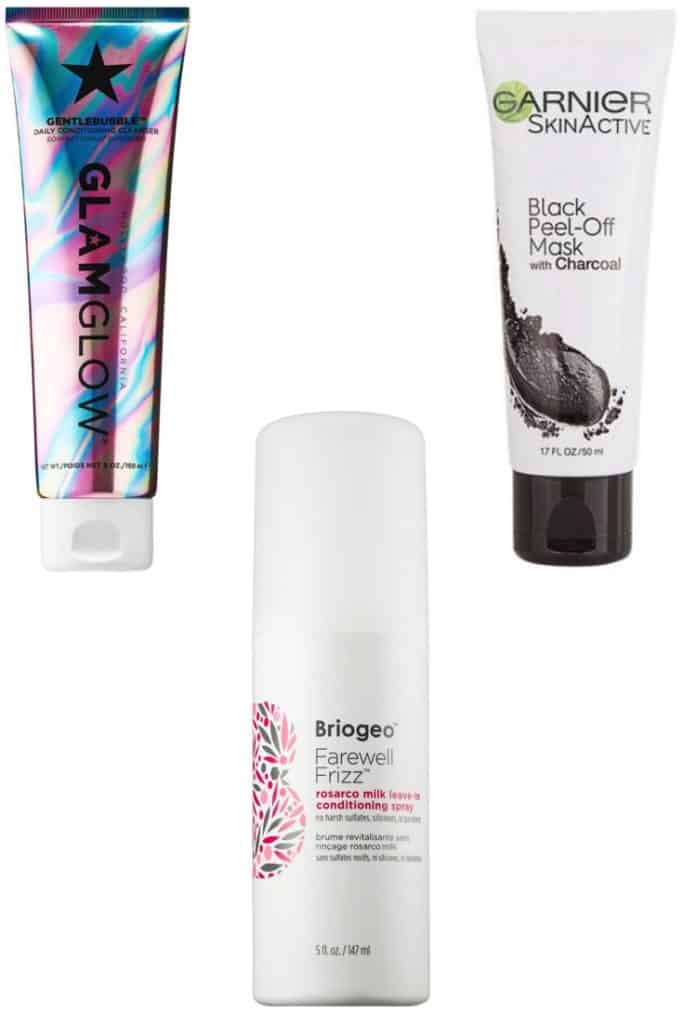 Starting off with some beauty products. I received this GLAMGLOW GentleBubble Daily Conditioning Cleanser in my Boxycharm, if you haven't seen my review on Boxycharm check it out here. This cleanser is really gentle with no fragrance and leaves my face feeling so clean and doesn't dry out my skin.
I also have been using this Garnier SkinActive Black Peel Off Mask with Charcoal which is amazing and very budget friendly at $5.99 (at Target.) There are tons of other masks like this which cost so much more money but this one does the trick for me. It really cleans out my pores. I typically just use this on my t-zone and chin where my pores are more enlarged.
This Briogeo Rosarco Milk Reparative Leave-In Conditioning Spray has quickly become my favorite hair products. It smells incredible as I mentioned earlier and it detangles, protects, and strengthens my hair leaving it soft and silky.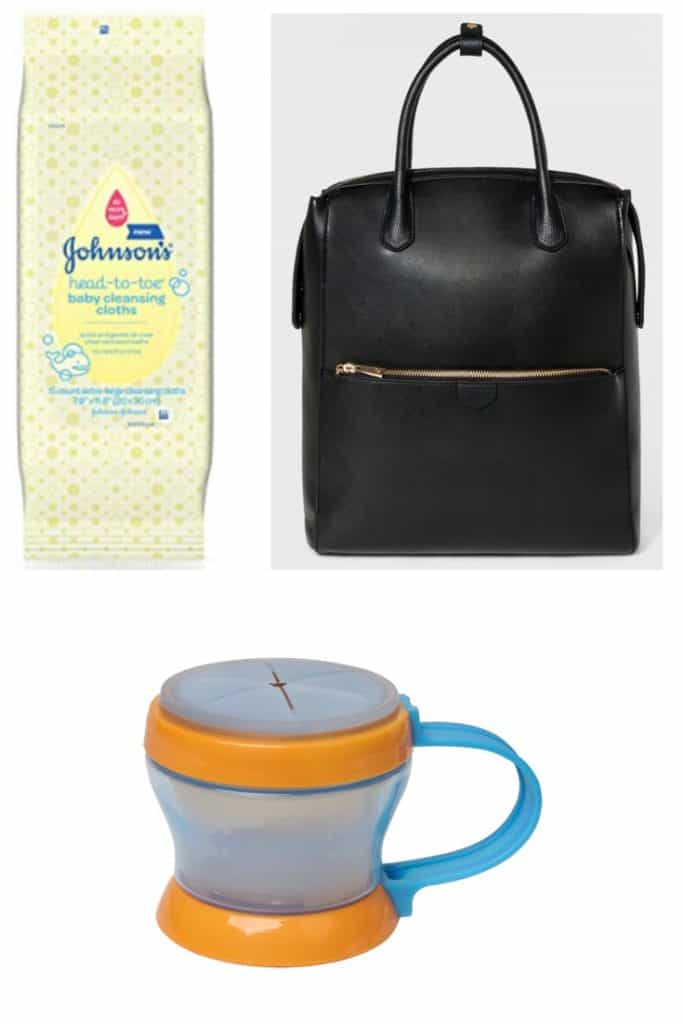 Let's move on to some baby/toddler products I have been loving. First up is this NUK snack cup. I checked out a bunch of different snack cups and this one has been my absolute favorite. I love that it has a lid and the little strainer inside which is great to keep fruit from getting soggy and dripping everywhere and also at keeping crumbs at bay. It also screws on instead of just popping on so my little guy can't get it off to spill his snack everywhere. Major win.
Next up are these Head-to-Toe wipes from Johnson. My best friend actually introduced me to these and now I use them all the time. Especially now that the weather is getting warmer. They're great for those in between bath nights. Like if he had sunscreen on or got a little sweaty outside, these are great to clean him off without having to do a whole bath.
Then I just have to mention my backpack purse which has replaced my bigger backpack diaper bag I used when Jax was an infant. I still use that if we are going somewhere for a whole day or longer but for quick trips and errands I have loved using this super cute backpack purse from the A New Day line at Target. It has tons of room inside with a divider and several pockets to keep things organized and easy to grab.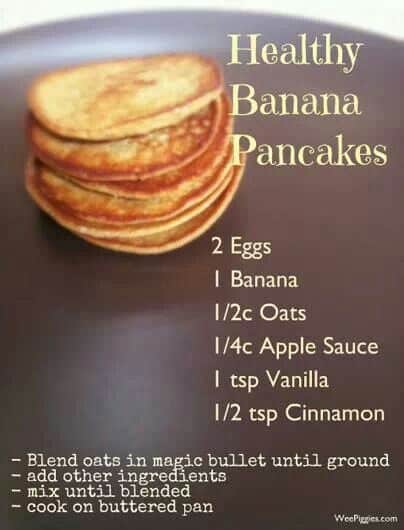 Last up let's talk about some recipes I have been making on repeat! I'll start off with these toddler pancakes I make for Jax which he loves! They're healthier and you can add in extras to make it even better. I like to use this Quaker organic multigrain cereal for the oats. It has barley, rye, and quinoa in addition to the oats. I also add in about a table spoon of ground flax seed.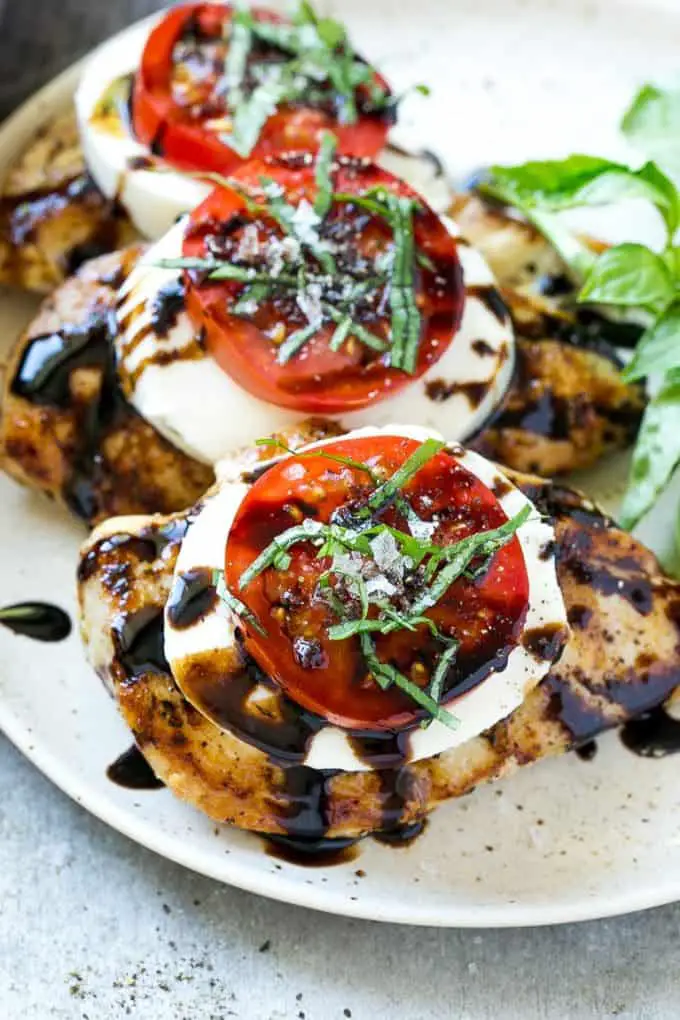 This caprese chicken has become almost a staple in my dinner lineup. The balsamic glaze I use in this is so so good, I use it on so many things! You can grab any balsamic glaze usually in the salad dressing aisle. I make this chicken with varying side options to switch things up but I really like it with rice and a salad.
There you have a few of my favorite things for the month of May. Let me know if you try any of these and what you think of them! See you next time. ☺