15 Cozy Blankets Under $50
Cold winter weather makes me think of one thing. Being cozy. It's what my dreams are made of when it's freezing outside. I would live under a pile of blankets if that were a possible life choice. I also love to find new snugly, soft blankets to add to my ever growing collection.
But who wants to shell out a large chunk of dough for that? Not me. You know I love to get myself a good deal. I was actually pleasantly surprised by the amount of blankets I could find that were not only under $50 but even under $30. Talk about a steal!
Are you ready to get your bundle on and check out these must have cozy blankets? Let's go!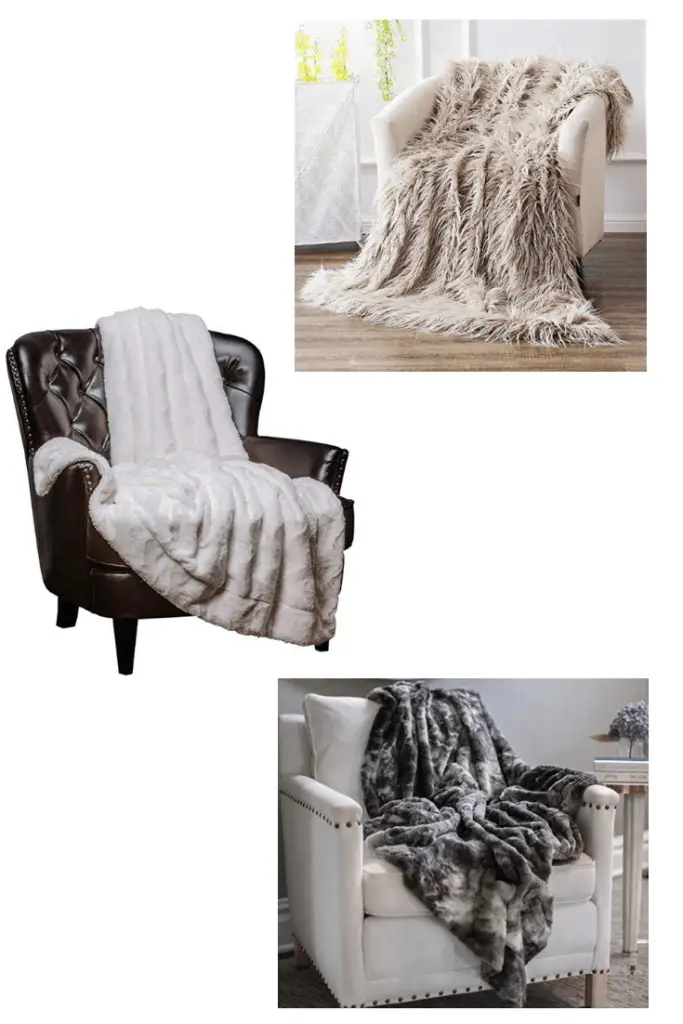 This time I rounded these up by store. It just seemed easier that way. First up is good ole Amazon. I found 3 faux fur style blankets on here that look equally amazing. This light grey one on top is super fringy looking which is my favorite kind of faux fur blanket. The white one in the middle is super similar to one I actually own (big surprise) and it's so soft and warm. I love the coloring of that grey and black one on the bottom. It also looks lusciously soft.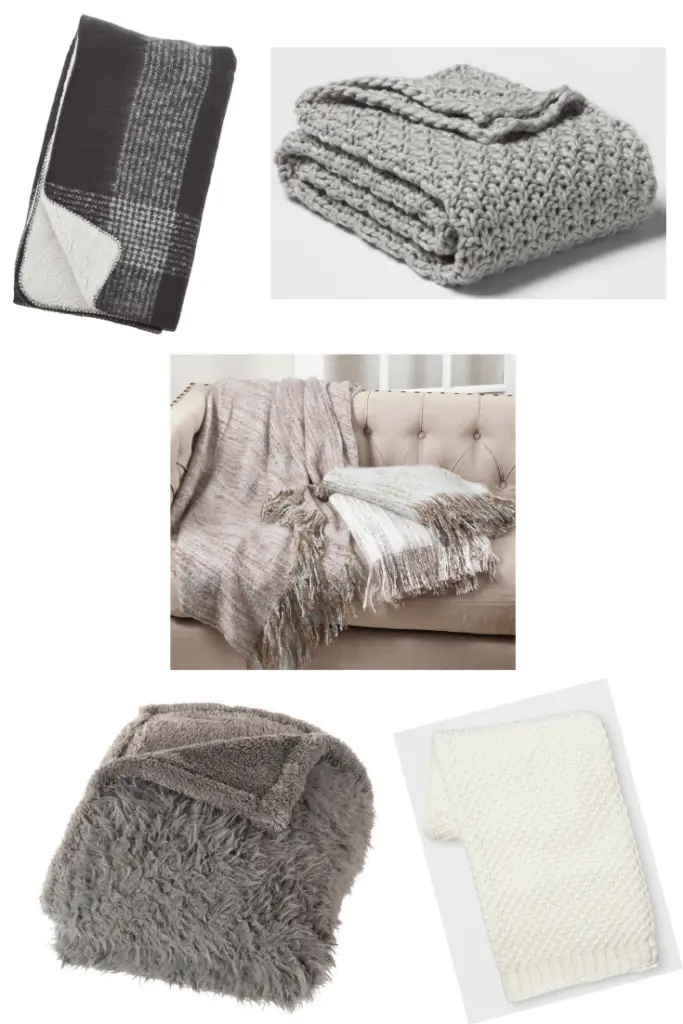 Next I checked out Target and found they actually had a ton of their blankets on sale which was an added bonus. Even the ones that weren't on sale were still priced really well. I am a sucker for plaid blankets, especially in the fall and winter so this black one jumped right out at me. I also love a chunky knit like this grey one and that more simple cream one. I really liked all the color choices for that marled blanket in the center. I'm sure you aren't surprised to see another big fluffy faux fur blanket on here. They're seriously so warm and soft!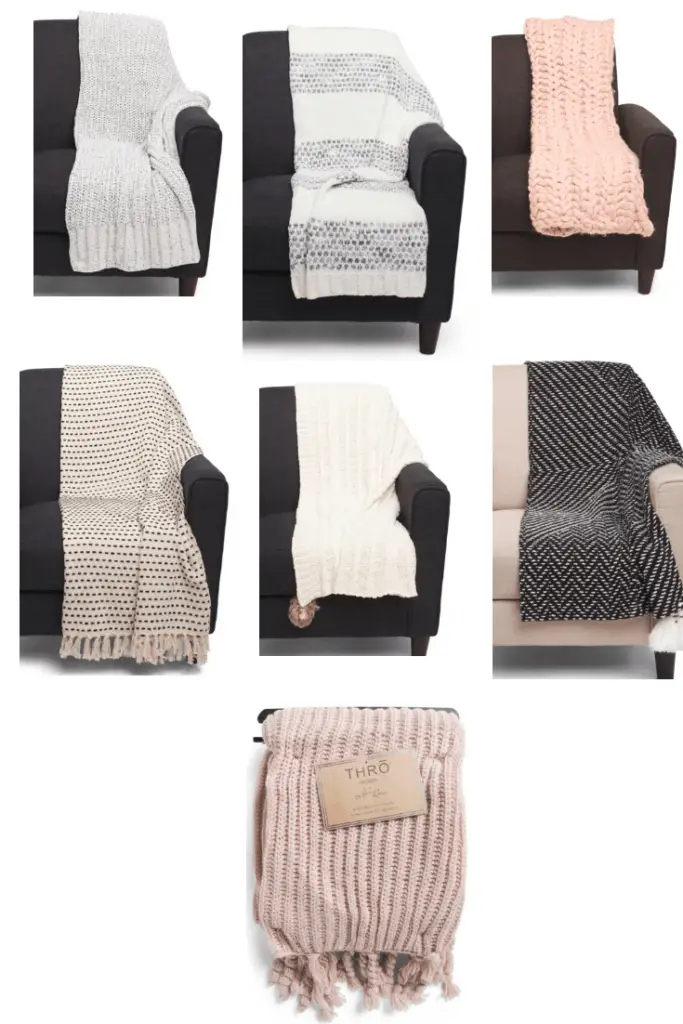 The last store I looked at was TJ Maxx. One of my all time favorite places to shop for all the things. Especially home goods. They seriously had so many amazing blankets for really, really  great prices. I loved these fun patterned ones I came across. The cream with blue dots gives a subtle pop of color. I adore the cream one with black lines, I think that might be my favorite and it's only $20! The little tassels on the corners on that black chevron print one are so cute!
I also found a couple light pink ones which I think would be a really nice touch of color, especially as we start getting close(ish) to heading into spring. (Ok maybe that's wishful thinking but a girl can dream.) The super chunky knit on that top one is really trendy and those blankets are usually like over $100 so this one at only $30 is a steal! I thought the little braided tassels were super cute on this other pink one. I also liked that marled, knit blanket in the top left hand corner since it also has some blue to it and so it subtly adds some color to your space. Then last up I couldn't pass up those faux fur tassels on that cream cable knit blanket.
Were you reading this post wrapped up in a soft cozy blanket? If not I bet you are ready to pick one of these bad boys up! Let your girl know down below which one is your favorite. See you next time. ☺