10 Summer Ready Dresses Under $30 | Amazon Finds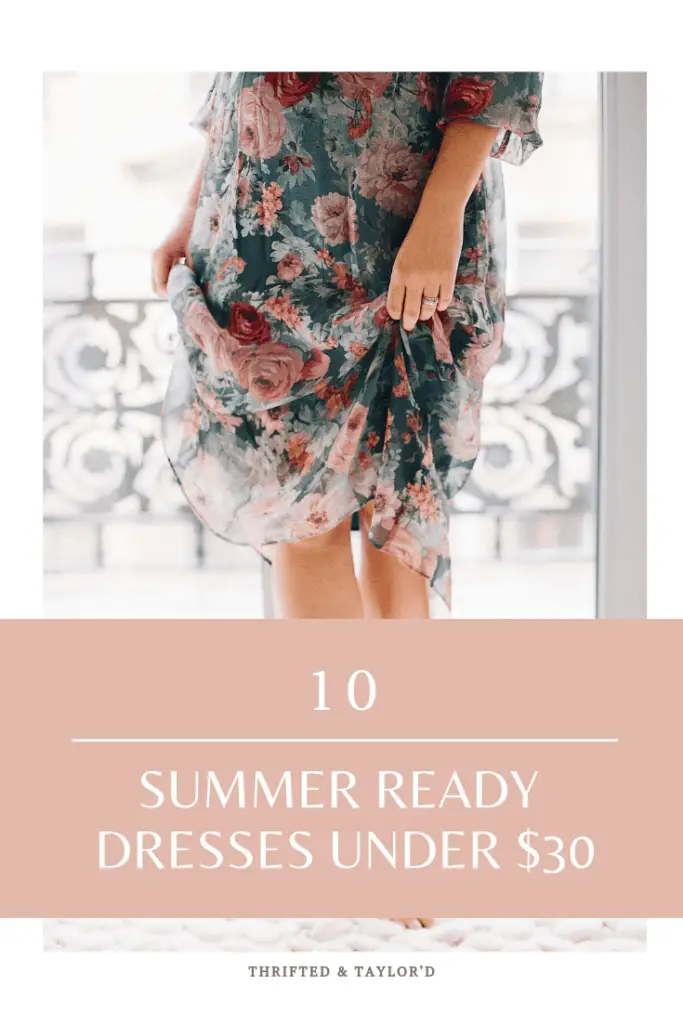 This post contains affiliate links for which I may earn a small commission at no extra cost to you. Thank you for your support! Learn More.
I'm so happy that I can finally utter the words "summer is almost here!" I know we still have over a month to go but that warm weather has finally arrived and it's slowly feeling more and more like summer. I've been on the hunt for some new dresses that will be easy and comfortable to toss on for the day for a quick no brainer outfit.
I'm sure no one will be surprised when I say I started my hunt on Amazon. I found a ton of really great options so I thought I would share them with you since they are all mega cute and under $30. Amazing.
As I've mentioned in the past, I only shop for and purchase items that are reviewed by many people with 4 or more stars. I read some reviews and look at pictures people post of the actual product and I always check sizing charts and measurements. So I recommend you do the same to make sure you get the size you need since sizing can be off sometimes on Amazon.
Ready to check out these super cute summer ready dresses?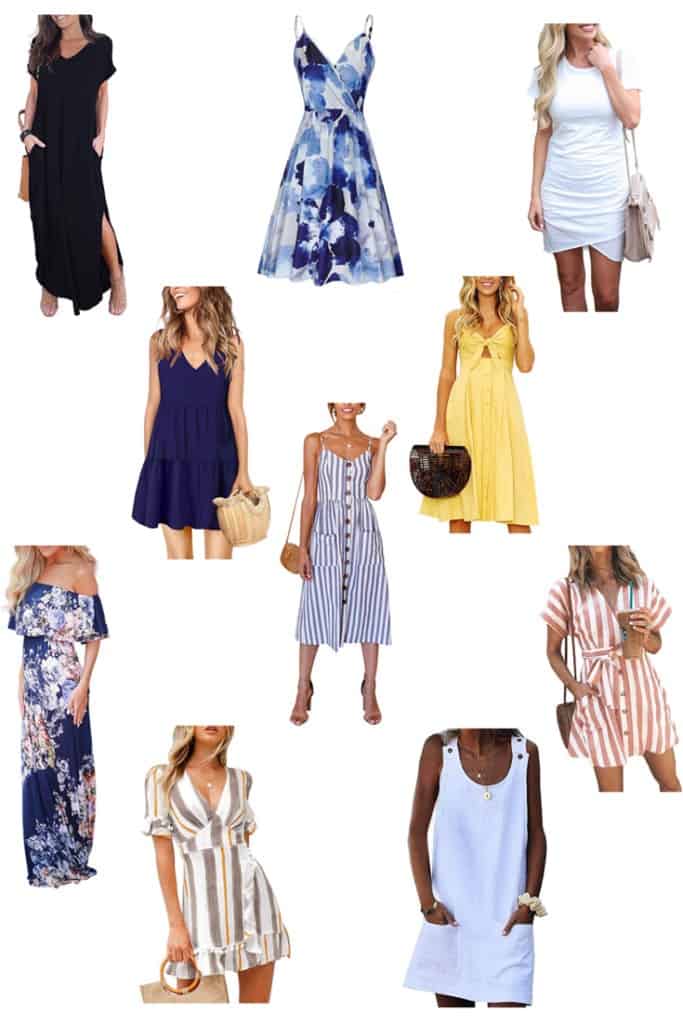 A maxi dress is usually one of my go to styles. It's just so comfortable and you don't really have to worry about showing off your private bits by accident if the wind gets you or you bend a little too far. Lol
So I got this black one which is like a maxi T-shirt dress with pockets, all my favorite things in one dress! Then I also found this really pretty navy floral one. I love the ruffle on this!
Both of these dresses come in a ton of colors and patterns. In fact, all of these dresses had numerous color and pattern options which is pretty cool.
And speaking of T-shirt dresses, how about that white one! Love the style of this dress and the way it crosses at the bottom in front.
Stripes and button fronts. There were SO MANY stripes and button front dresses. But I wasn't mad at it. Look how cute all these are! The blue stripe one with the buttons is a must, and don't even get me started on that grey and yellow stripe with the ruffles and pom pom detailing. So stinking cute!
That faded red stripe dress has a cute tie which would cinch in the waist and show off your figure. How about that yellow button front dress? Gorgeous!!
The white dress that is almost like an overall dress is another one that I think I might need to pick up. I'm all about overalls this season and something about that dress is just speaking to me. It also comes in a thin black and white stripe and that one is also really drawing my eye! What to do?!
I really liked the pattern of that blue and white watercolor floral dress. It might be a touch dressy for just an everyday dress but paired with like a denim shirt tied in front or even a jacket, I think it would work just fine!
Last up is that deep blue babydoll/ boho style dress. I absolutely love these kinds of dresses. They look great on anyone and the little tiers are just so cute! This is another one that I think I will be grabbing.
So there you have 10 summer ready dresses for under $30. Some seriously cute ones am I right? Let me know which ones you love in the comments and I will see you next time. ☺