H&M Home Decor | Affordable and Trendy Must Haves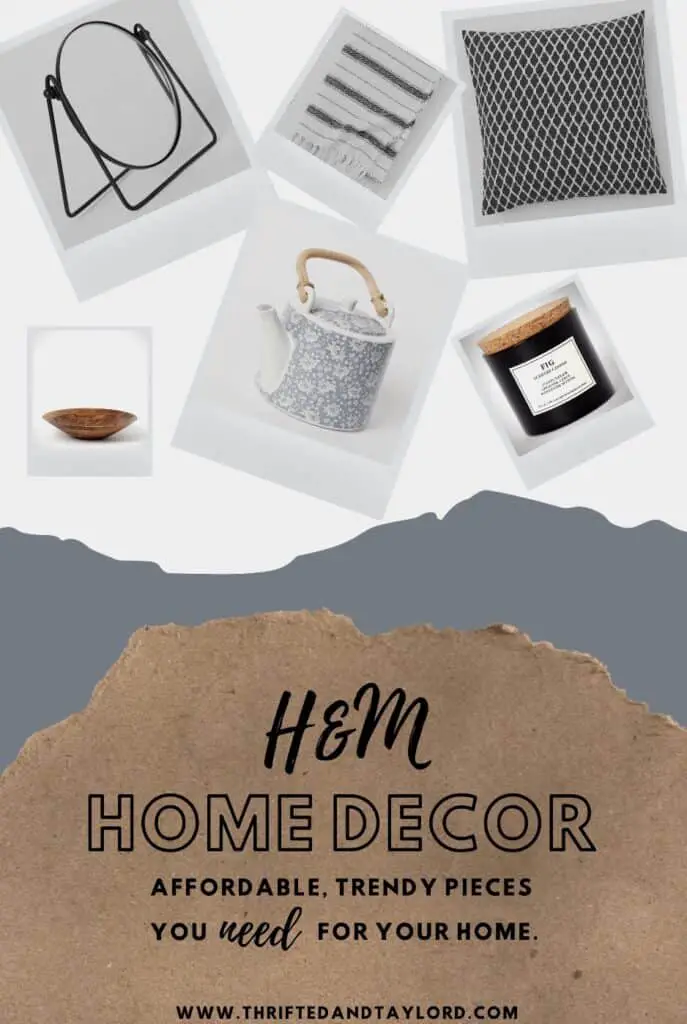 This post contains affiliate links for which I earn a small commission at no extra cost to you, should you purchase through them. Learn More.
Did you know about the H&M home decor section? I did not, until recently. Which is kind of surprising considering I browse their site somewhat often (their kids clothes are my favorite!) So the other day I noticed there was a home section in the drop down menu and I was like, wait what? Home?! How have I never noticed that before??
So I decided to check it out and I was not let down! They have so many awesome things and they are very affordable too which is always a plus. I especially was excited to see that they sell linen bed sheets. I'm a big fan of linen and plan to convert to linen bed sheets once we get a new (and bigger) bed. And they can be pricey, so these seemed more affordable as far as linen sheets go. 
As I was scrolling I started saving some of my favorites so I could share them with you! I decided to separate them by what area of the house I would use them in because, well, I don't know. I just thought it would be fun to try something new. Haha
Let's check out this H&M home decor and enjoy a descriptive tour of my imaginary home and how I would style these items.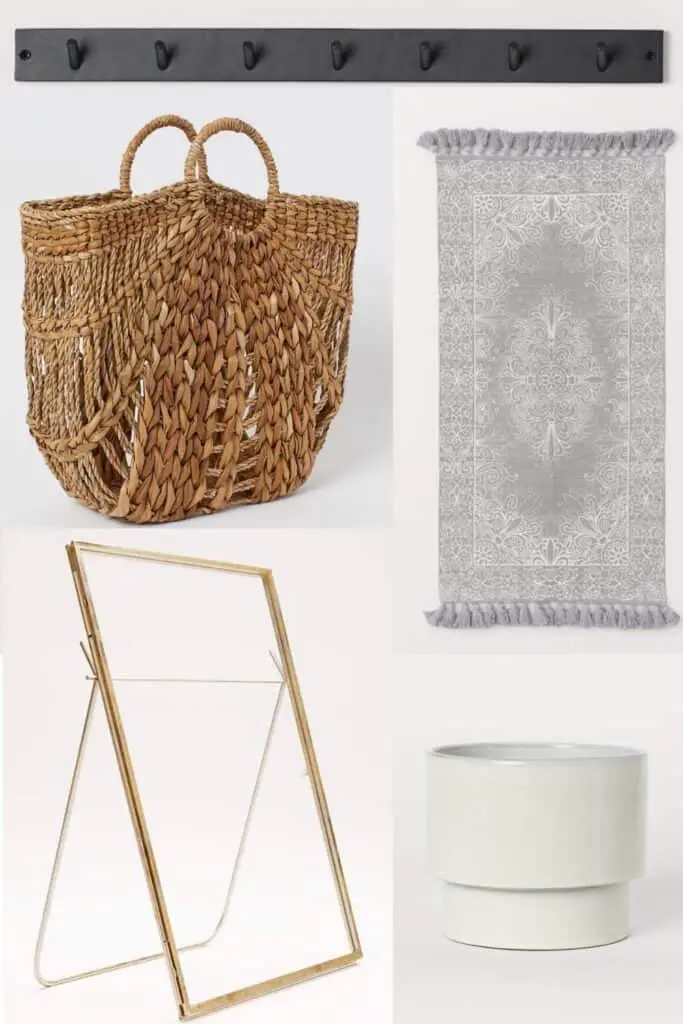 Starting off with the first thing you see when you walk in the house, the entryway. Picture this black wooden hanging rack with this adorable seagrass beach or market bag hanging from it alongside a wide brim hat and a thin scarf. A small bench sits below it and this gray runner rug fits perfectly on the center of the floor. 
There is a long wood entryway table with a round framed mirror hanging above it. On the table is this beautiful gold frame with a vintage botanical print, a collection of plants in different types of pots such as this white ceramic one, and some other decorative odds and ends.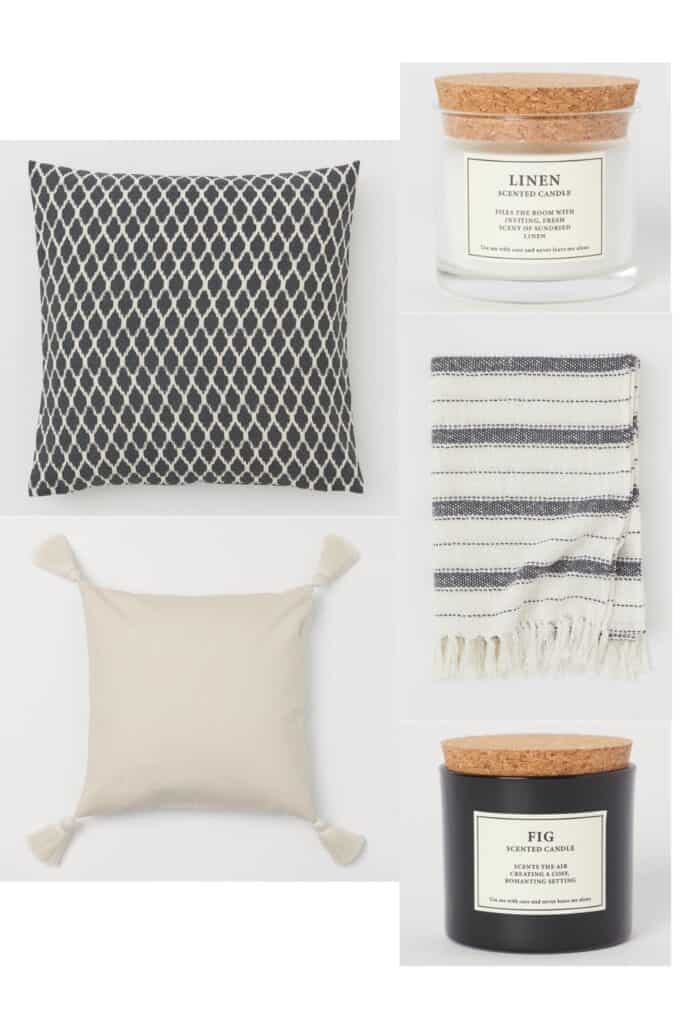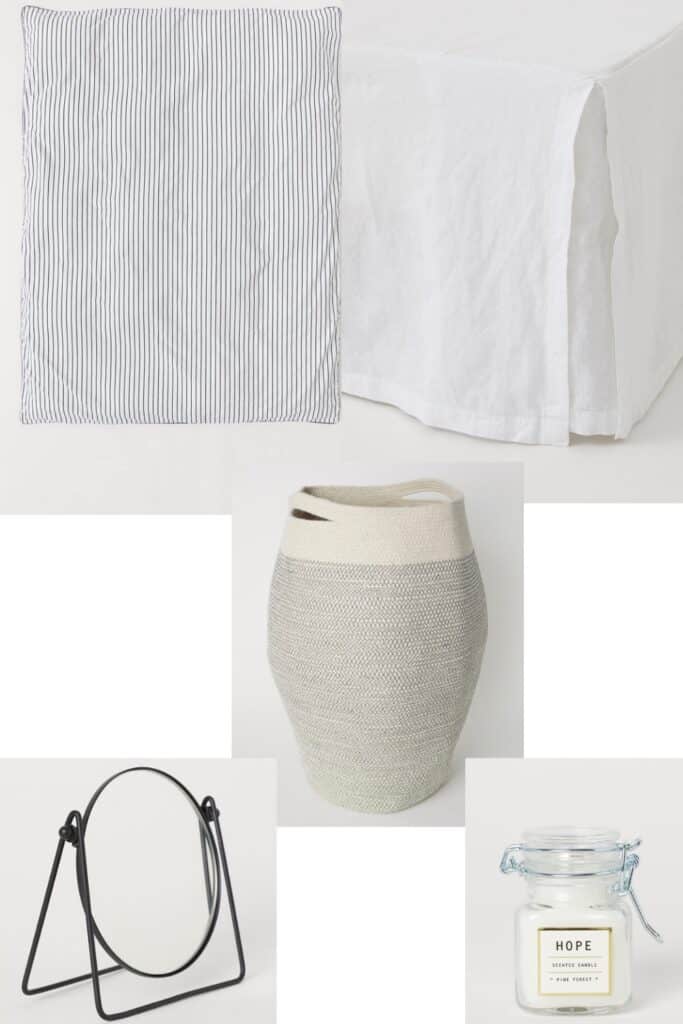 Then lastly retire up to the light and airy guest room where you find a freshly laundered bed with this simple linen bed skirt, made up with this great stripe duvet and some simple throw pillows. 
On the nightstand you see this white jar candle sending a delicious fragrance into the air and next to it is this black metal table mirror. In the corner is this tall jute laundry basket which is being used as storage for extra pillows and blankets. 
So, how'd I do? Could you picture it? What do you think of these H&M home decor pieces? There was a lot more so be sure to go check it out for yourself and let me know what you think.
I hope you enjoyed this fun take on a home decor post, let me know down in the comments if you want more posts like this! For more decorating tips check out this simple decorating tips post. See you next time. ☺