Stocking Stuffers For Men Under $10
Christmas is less than 2 weeks away folks! It's crunch time! Are you a shop ahead type, or a last minute shop type? I have turned myself into a shop ahead type because it's just too stressful to last minute shop. Plus I like getting good deals so I can give even better gifts. Well in case you are in need of some stocking stuffers I went ahead and put together two awesome guides. This one is for men, and come back tomorrow for one for women. The best part is all these items are under $10!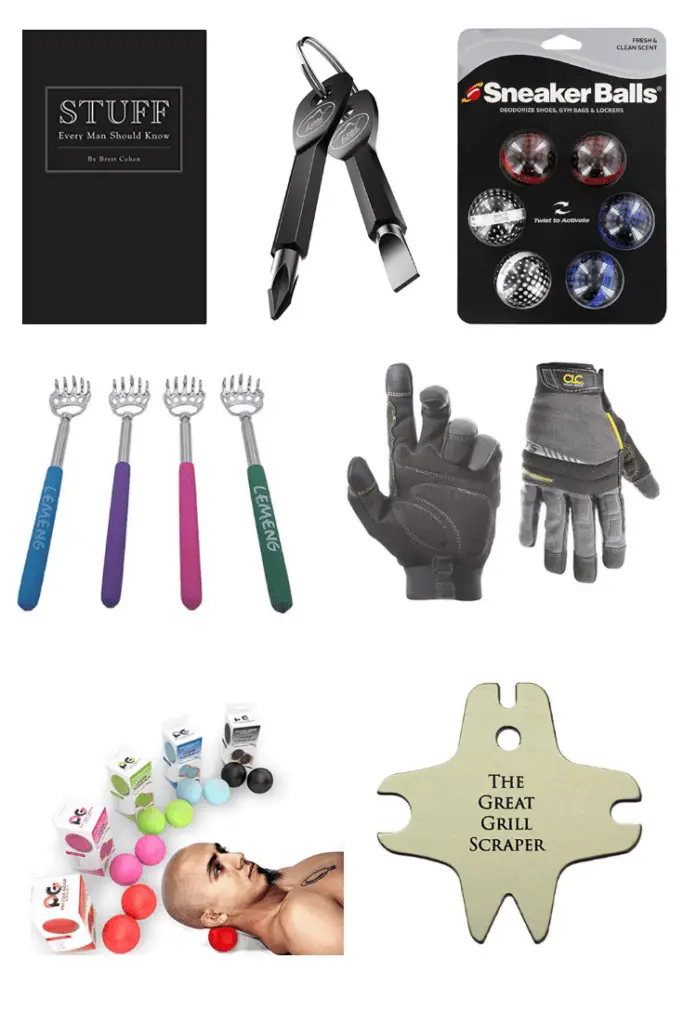 I think funny, useful, or interesting books make great stocking stuffers. This one contains all kinds of knowledge from car maintenance to wardrobe tips!
How cool is this screw driver key chain? That would be so handy to carry around with you.
These sneaker balls are basically little air fresheners that they could really put anywhere from their stinky shoes to their gym bags.
What guy doesn't love a good back scratcher? And this set comes with 4! I know my husband totally loves his and literally uses it every day.
These work gloves could serve so many purposes for any guy. They're a great find for $10!
I thought these massage balls were really cool. They can relieve muscle aches all on their own. I know for me, I don't have strong enough hands to really get in there when I give my hubby massages so these would do a much better job.
Last up is this cool grill cleaner that is easy to store and gets the job done. I think most men love their grills so this would be the perfect stocking stuffer.
There you have it, 7 awesome stocking stuffers for men that are all $10 or less! Don't forget to come back tomorrow to check out my guide for women! See you then.