Valentine's Day Outfits That Will Knock His Socks Off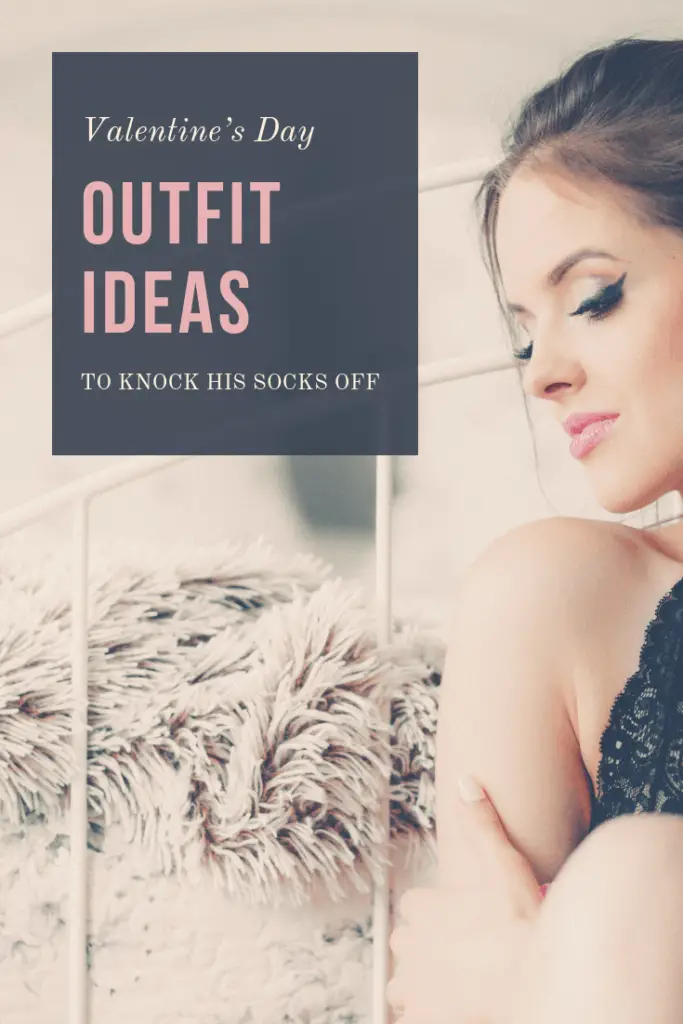 This post contains affiliate links for which I may earn a small commission at no extra cost to you. Thank you for your support! Learn More.
We're getting close to crunch time for Valentine's Day festivities. Do you know what you want to wear? Do we ever know what we want to wear? Maybe after an epic showdown with your closet. But most times, the closet wins. Well don't you even worry about that because you know your girl hooked you up with 3 outfit ideas to make the whole process a piece of cake. Buy the whole thing or use it as inspiration, either way, you're set. Let's check these out!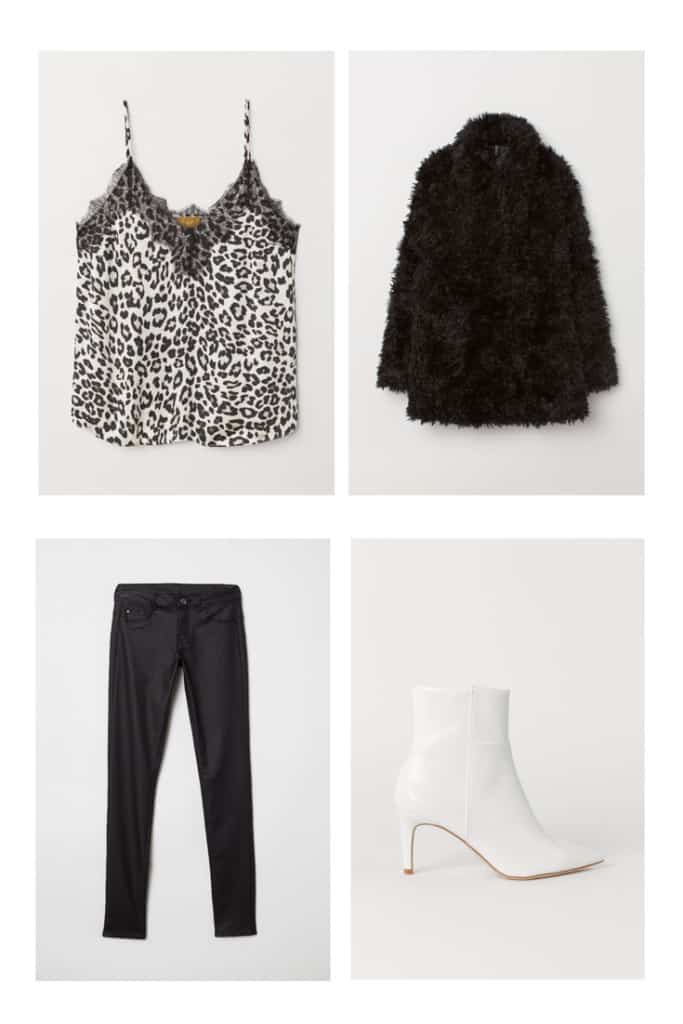 First up is this mega cool outfit for my girls who want to rock pants. I found these awesome faux leather jeggings and thought they'd look amazing with this satin leopard print cami! I love the touch of lace on it. I'm all about the furry jackets so I found this one to toss on over top. Pop on these fresh white ankle boots to finish off the outfit. Some cool earrings and a dainty necklace would also go well with this.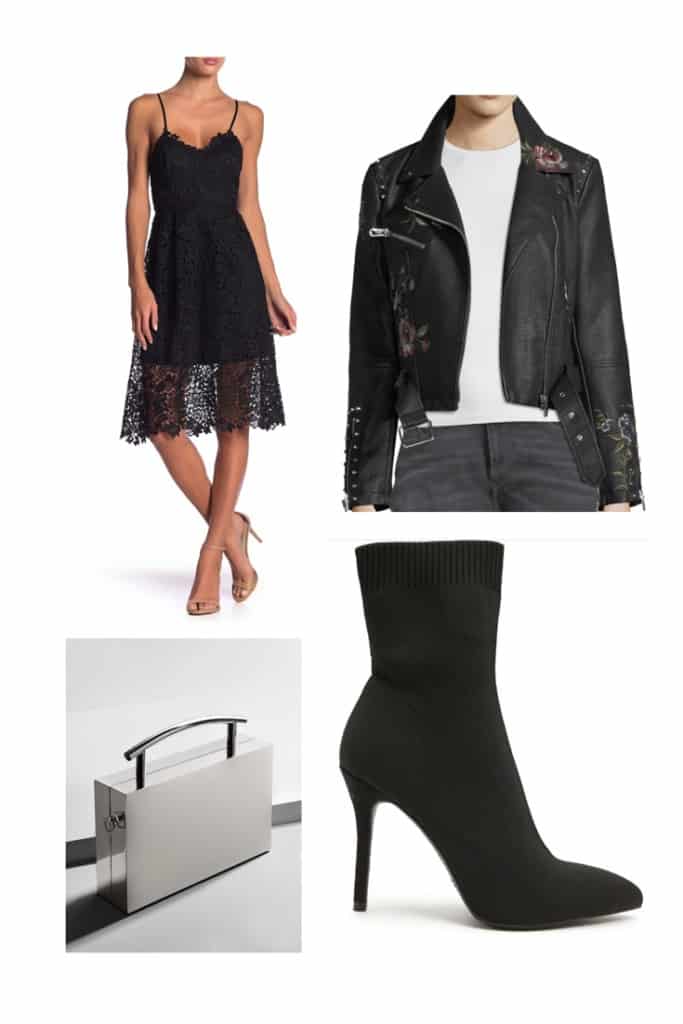 This next one is a mix of feminine and edgy. Love it. I found this really sweet lace dress which I toughened up with this embroidered faux leather jacket. Then I found this unbelievably amazing metal clutch that I'm obsessed with. Slip on these sleek sock booties to finish it off. I could totally picture some cool fringe earrings with this!
Last up is this really sexy look. If you're wanting to go all in for your man then rock this lace body suit, leather pencil skirt combo. I love the touch of pink. This gold necklace is gorgeous and fills in that deep V perfectly. Slide into these gorgeous lace pumps to finish off the outfit.
I hope you have a fun night, let me know what your plans are! Which of these looks would you rock? Let me know down below. See you next time! ☺