Get the Look | Maternity Photo Shoot
My husband and I did a mini maternity photo shoot over the weekend and I am in love with how the pictures turned out. I wasn't actually going to do any maternity photos until my sister helped me realize I would totally regret it if I didn't. And I'm so glad we did. What a special memory to have. I thought I would do a quick little post with some outfit details and so you can see some of the pictures!
Unfortunately the exact items I'm wearing are no longer available. That jacket I have had for like 5 or 6 years. But I did manage to find some great alternatives that will give you pretty much the same exact look. So if you're ready to check out these adorable pictures scroll on down.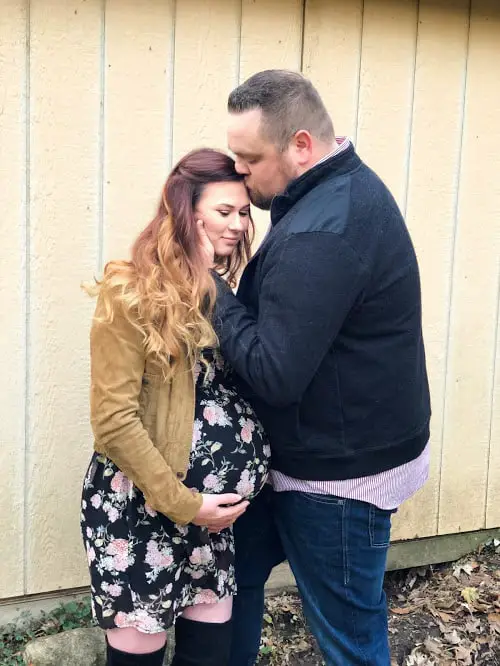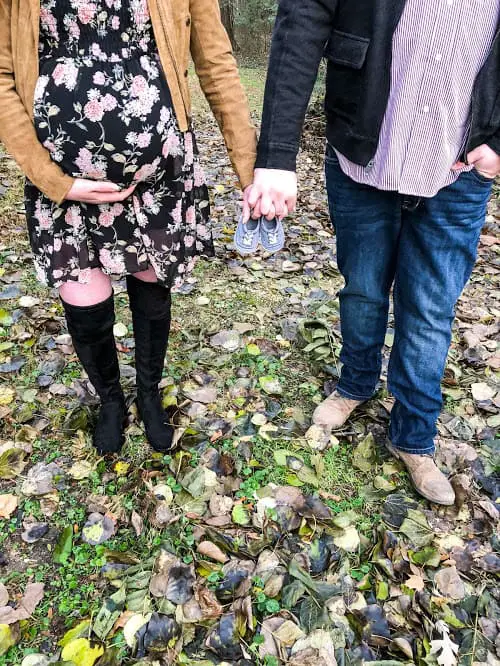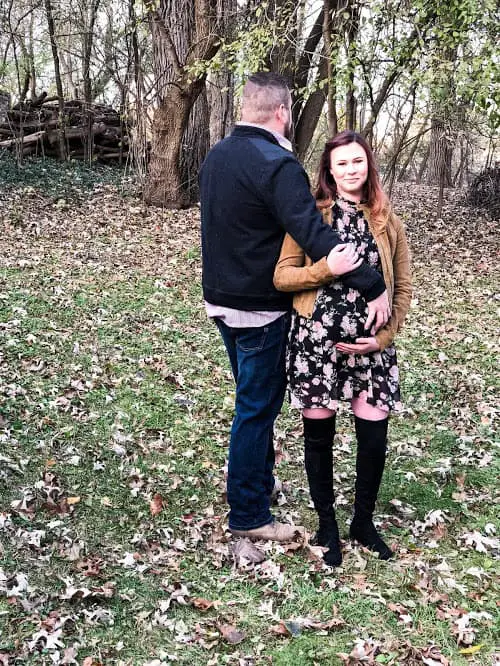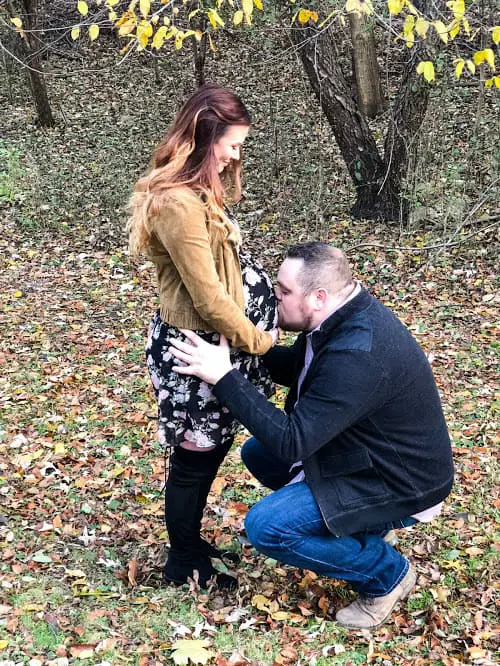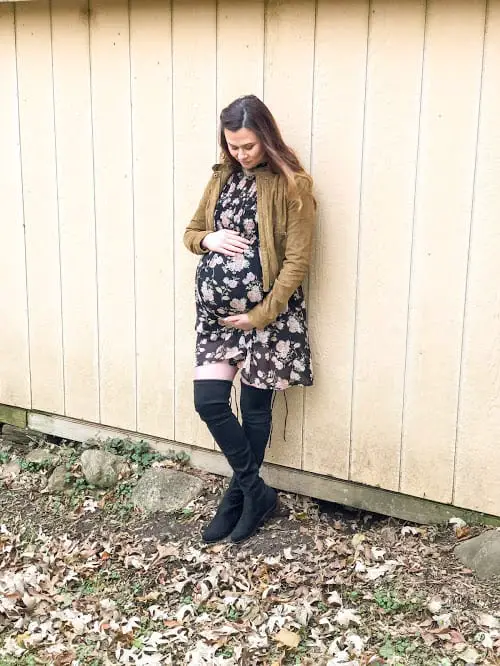 I went for kind of a boho vibe with this outfit. I thought it fit in perfectly with the outdoors-y, nature setting we were using for our backdrop. The floral print on this dress is so pretty and I love the smocked area on the top half of the dress. This dress I found is super similar and totally plays into that boho feel. Every time I wear a suede jacket I immediately think boho. This one I found has a really similar shape and color. Those black thigh high boots are one of my favorites. I love that they're flat but still can dress up a look a little. I found these which are basically the exact same as mine and actually are a little cheaper!
I hope you enjoyed this little peek into our maternity shoot. We had lots of fun and will cherish these memories. Be sure to let me know in the comments down below if you did a maternity shoot as well and what style you went with. If you're not already and you would like to be feel free to follow me on social media down below! Hope you have an awesome Thanksgiving with your family. See you next time! ☺
This is not a sponsored post. Links are affiliate links. To learn more, visit my About section.