11 Ways To Repurpose Your Clothes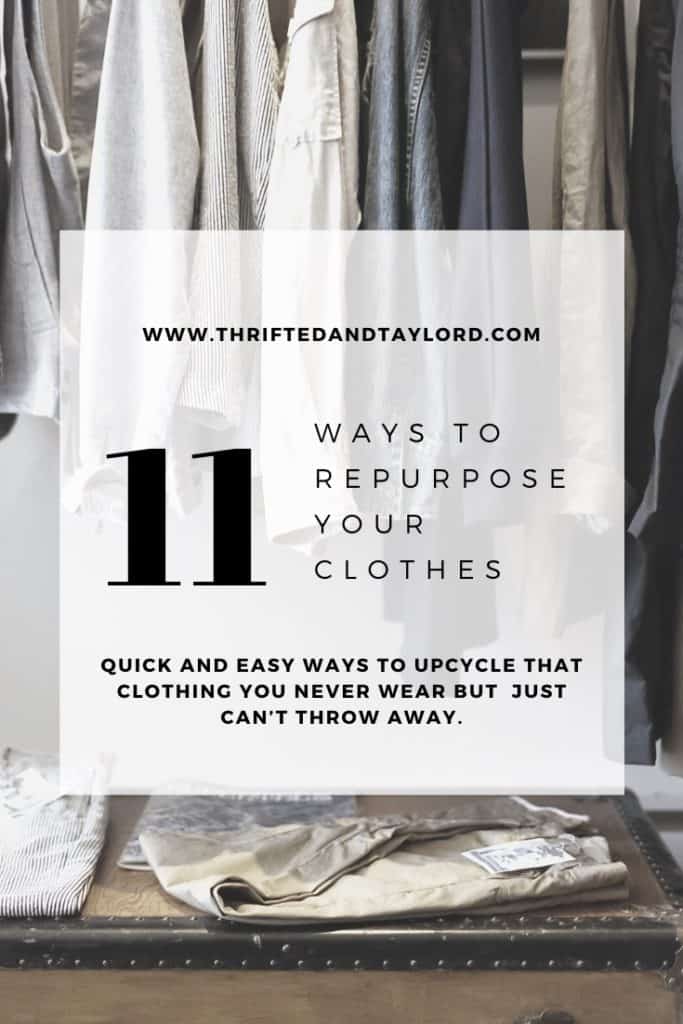 This post contains affiliate links for which I earn a small commission at no extra cost to you, should you purchase through them. Learn More.
Are you in need of a closet clean out? Perhaps you have a chunk of your closet you never wear because you don't like how it fits or there's just something about it you don't love? Have you ever thought about trying to repurpose your clothes? It doesn't necessarily have to be a complete makeover requiring design and sewing skills. 
You would be surprised how much you can change the look of an item simply by the way you wear it. There are also plenty of easy, quick changes you can make to a piece of clothing that requires little to no sewing, or just very basic sewing skills. 
I came up with 11 ways to repurpose your clothes that meet those very requirements. You can take that old clothing which is just taking up space in your closet and make it into something you'll want to wear all the time. 
I feel like in today's world, it's hard to escape the consuming behaviors we have been taught by fast fashion. Wear it for a while and then throw it away. But that kind of mentality is hurting our planet. Making small changes to our consuming habits will make a difference. One of the ways you can do that is by giving new life to your old clothing. 
You can also do this with clothing you find second hand that might have one thing or another about it that you don't love but which can be changed to make it something you do love. I love doing that personally. If I find something that has something super unique about it or I love the pattern or wash, but maybe it doesn't fit quite right or has something about it I don't love. I love making changes to those pieces to make it something I can't stop wearing. 
Take a peek at your closet and find some pieces you are holding onto but never wear and check out these ways to repurpose your clothes and see if you can make it into something totally new.