5 Casual Easter Outfits | Style and Comfort in 1 Look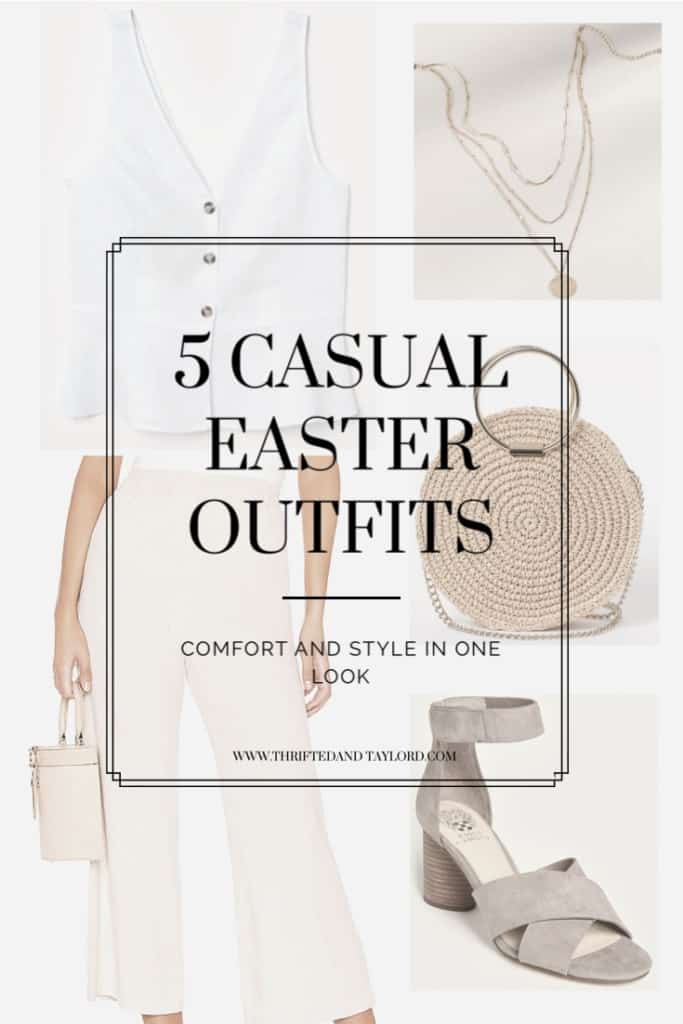 This post contains affiliate links for which I earn a small commission at no extra cost to you, should you purchase through them. Learn More.
How are you holding up during this pandemic we are currently experiencing? I hope you have managed to avoid getting sick and if not, I pray you have a speedy and full recovery. I have been escaping current events by looking at pretty outfits, gorgeous homes, and fun DIY projects on both my Instagram and Pinterest. It is nice to have that escape. So I thought it would be nice to continue to provide that escape for you as well!
Easter is only a month away, who knows what state our world will be in by then but I'm putting it out to the universe that we will be in a much better and less scary place by then! So to start preparing for this upcoming holiday I put together 5 casual Easter outfits for you. I kind of did a wide range of the term casual because that can mean something different for everyone. So I went with a variety ranging from a top and jeans to a sundress that you can dress down. 
I personally am not the biggest skirt and dress kind of gal, especially since our Easter is still usually rather chilly. But all 5 of these are looks I would absolutely wear and still feel very comfortable in so I'm sure you will find one that works for you. Let's take a peek at these perfectly casual Easter outfits!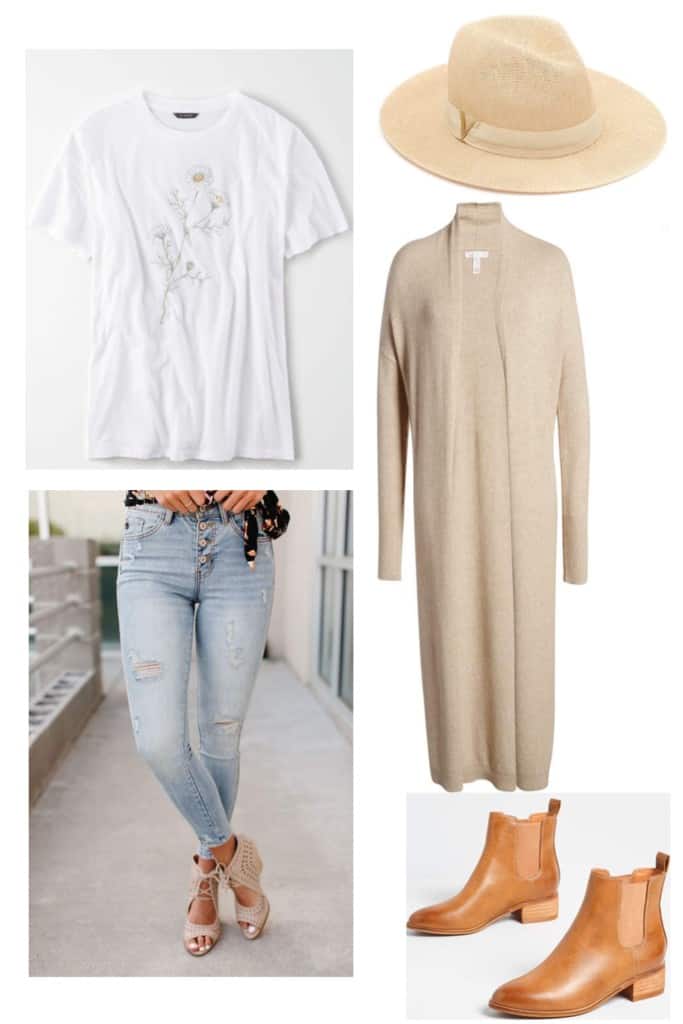 This one is for my jeans and a tee loving gals. This is kind of my staple outfit most regular days of the week. So for you gals who are looking to keep with your usual style, try pairing a cute floral tee with your favorite jeans (you know I'm usually a distressed jeans kind of gal), and then toss a long duster cardigan on for an extra layer. To accessorize I would do some cute and comfortable boots and a wide brim hat.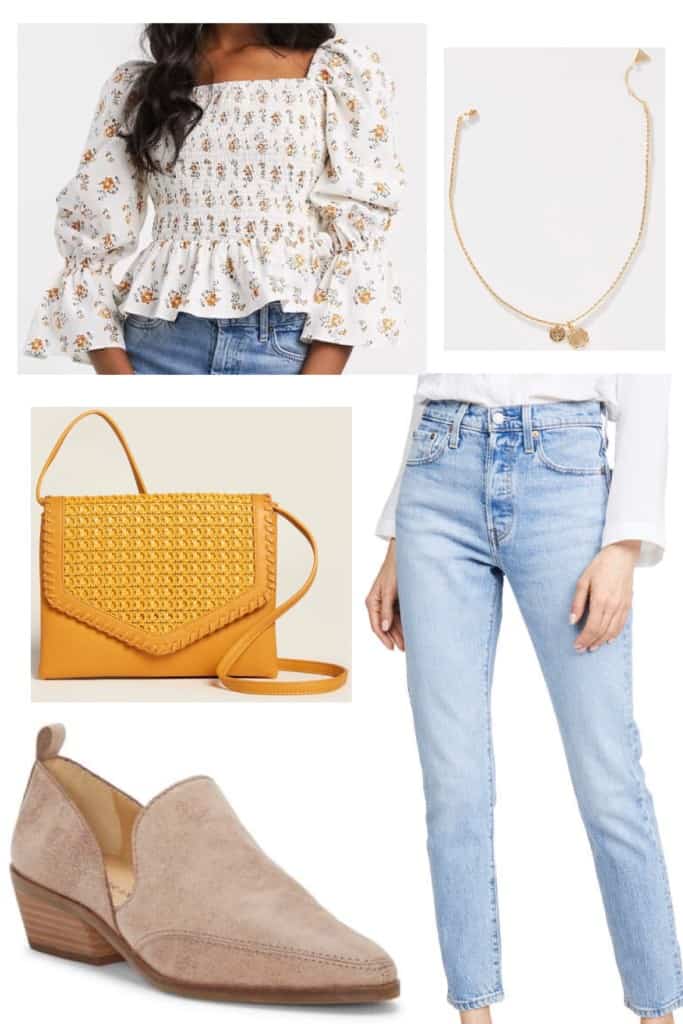 This second outfit is a little more on the feminine side. I am in love with this top, it's everything I've been hunting for at the thrift stores (unsuccessfully so far.) Something like this paired with some lighter wash, high waisted jeans would be so cute for Easter.
For accessories I would do some kind of flat, I really like these brown ones which are a mix of like a loafer and a boot. I love this mustard bag with the shirt to bring out some of the colors of the flowers and then I went with a simple little necklace.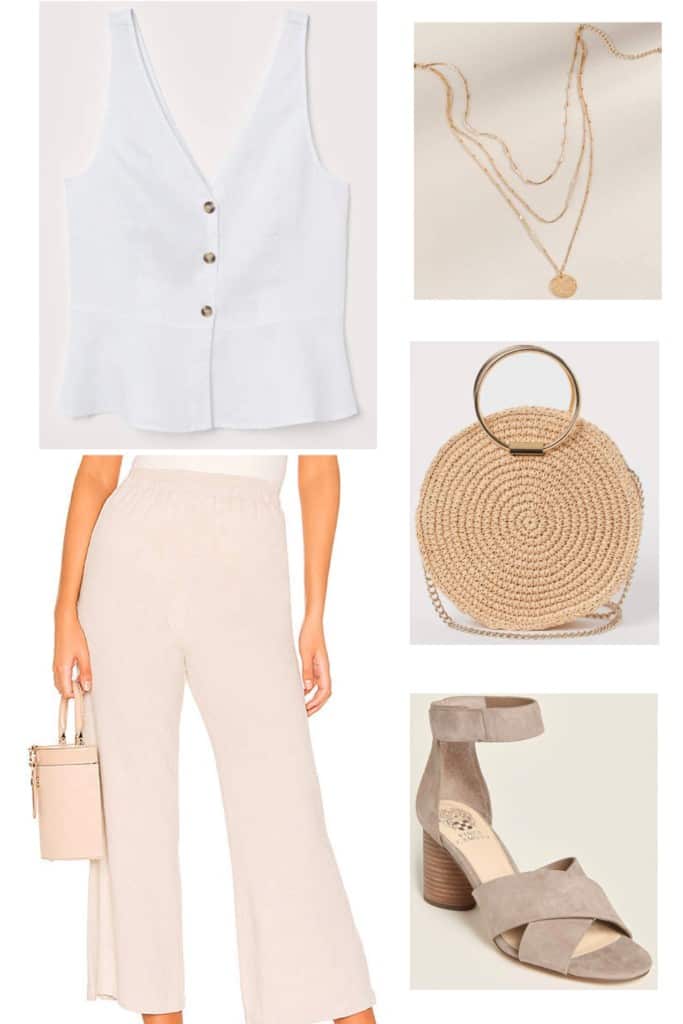 For the third outfit I wanted to do something a little different. This actually might be my favorite out of the 5. This cotton button front top pairs so well with these tan wide leg capris, both of which look a little more dressed up but are still incredibly comfortable.
I wanted to keep it within a similar neutral color palette so I did these taupe, faux suede, heeled sandals. The heel is thick and not too high so these will still be comfortable to wear. Pair this look with a pretty straw bag and a layered necklace to finish it off.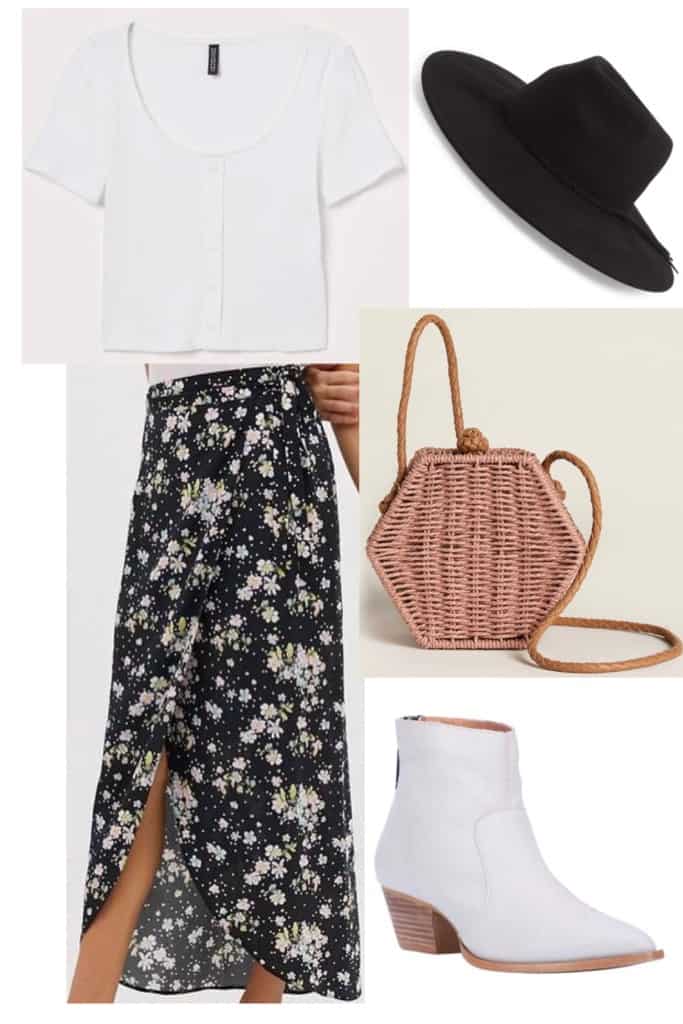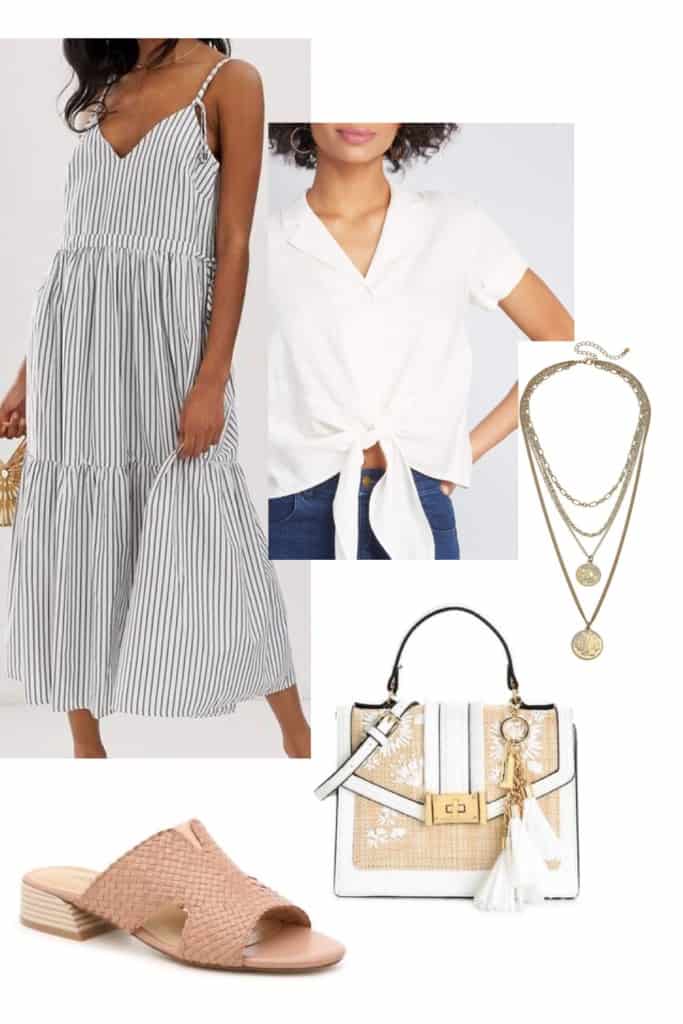 Last up is this flowy sundress which is pretty casual as far as dresses go in the first place. But I love the idea of adding a button down shirt and tying up the front of it to wear on top and make it even more casual. I would probably wear it a little tighter to define my waist a little more.
For the accessories, I absolutely love this white faux leather and straw bag with the beautiful embroidery on it, I thought the woven texture of these slides was really cool, and of course I paired another layered necklace to finish off the look. 
There you go! 5 casual Easter outfits for you to take your mind off what's going on the world and start thinking about future fun holidays and events instead. As always, I provided links to everything if you fall in love with something. Do let me know which outfit you like the best down in the comments and I will see you next time. ☺