12 Straw Bags Under $25 | Summer's It Bag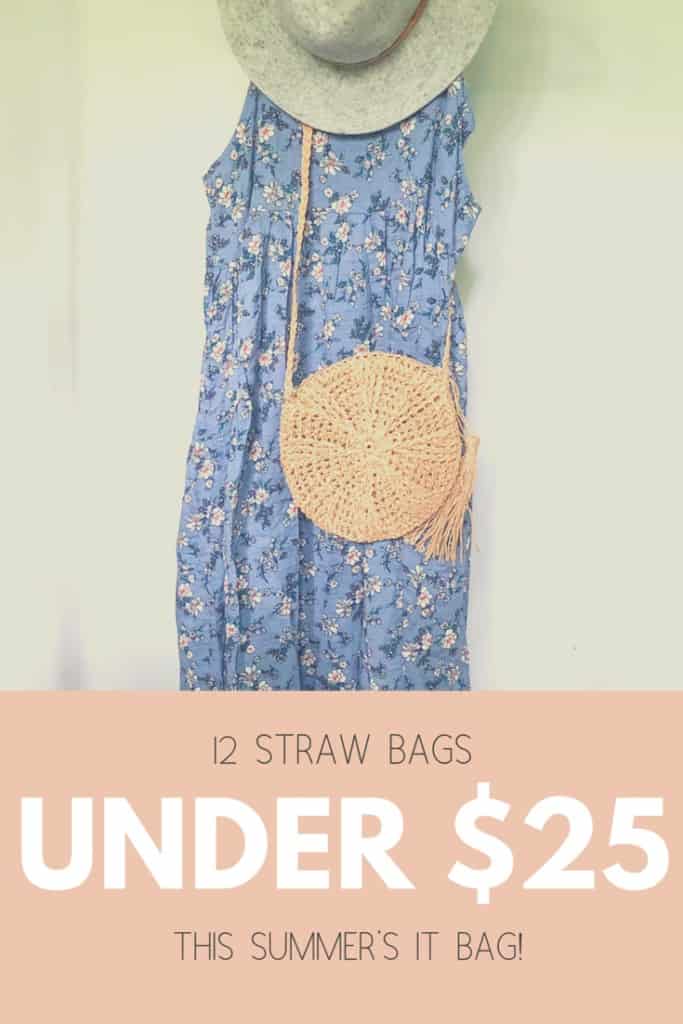 This post contains affiliate links for which I may earn a small commission at no extra cost to you. Thank you for your support! Learn More.
In case you haven't noticed the bag of the season, it's the straw bag. There are tons of styles so there is something for nearly everyone. Love that! I really love this bag trend. I feel like straw is such a staple material for summer goods. And these bags add some cool texture to your outfit.
These bags can be neutral, colorful, basket like, crocheted, and more. I am so excited to share these 12 bags I found. They are all incredible, it might be hard to just pick one. Good thing they're all under $25!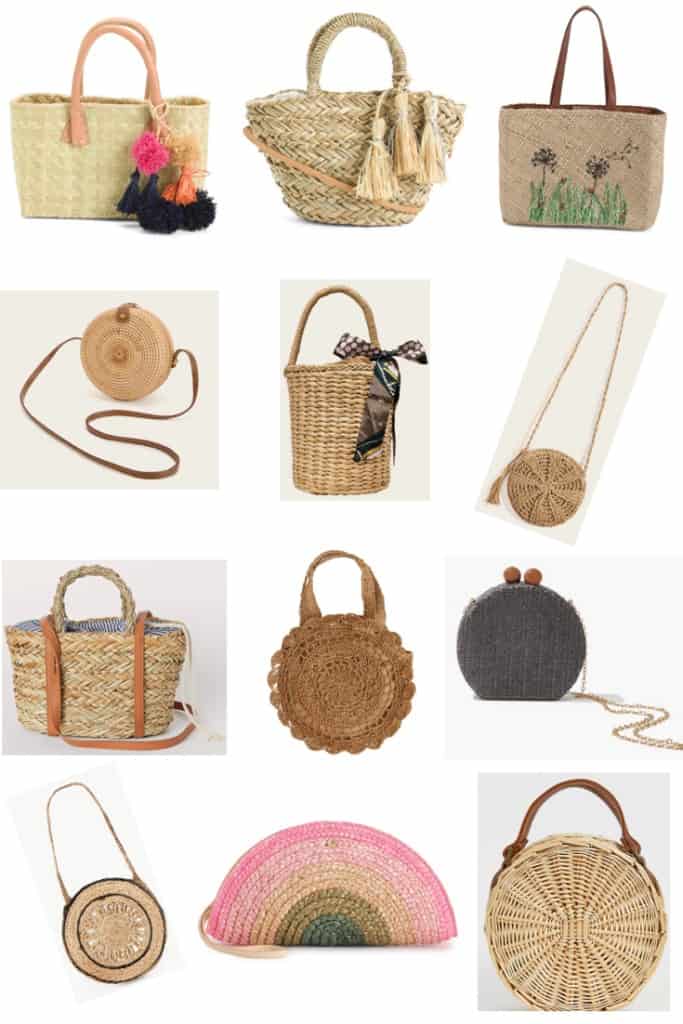 TJ Maxx has so many straw bags right now, it was very difficult to just pick a few. There were a bunch of really cute tassel bags so I went with one that was all straw and neutral and one that had a pop of color in the tassels. Then I found this embroidered bag and knew I had to add it in here, how cute?! Plus that one is currently on sale for only $10!
Shein also had lots of really cute bags and I love this store, one of my favorites for when I want to try a trend but don't want to spend a fortune.
They had this round bag with the leather strap and closure which I have seen everywhere. I also included that long crossbody crochet bag which I actually own already, I love this bag! Then I found this basket bag that has a scarf tied on it which I thought was really cute. I might switch it out for a different scarf personally, but I like the idea of it.
The bag with the blue and white stripe interior is from H&M and it is precious. I love that it has a drawstring closure. Next to that one is this straw crochet bag from World Market which is gorgeous. Then I checked out good old Forever 21 and found this awesome black bag. I love the chain strap and the brown ball snap closure.
How about that bag from Boohoo with the black trim? I love the contrast in colors and it gives a little something extra to the bag. If you really want some color check out this sweet Lauren Conrad bag that almost looks like a rainbow. I love that the colors are muted. And last up is this super cute circle shaped mini bag. I love the leather handle and that it is like a basket. So adorable.
Alright, I could keep going but I'm cutting myself off. There you have 12 inexpensive straw bags that are sure to finish off your outfits this summer. Let me know which one is your favorite in the comments below! See you next time. ☺