Get The Look | Gigi Hadid
I'm back with another get the look. This time we're getting inspiration from the one and only Gigi Hadid. She is one of fashion's most notorious it girls. Her style is very much model off duty. Her street style typically involves ripped jeans, statement jackets, and ankle boots but you will also see her in more eclectic looks as well. She is the epitome of cool girl style.
I rounded up 3 looks that I love and found similar pieces for you to get her looks for less! Let's check them out.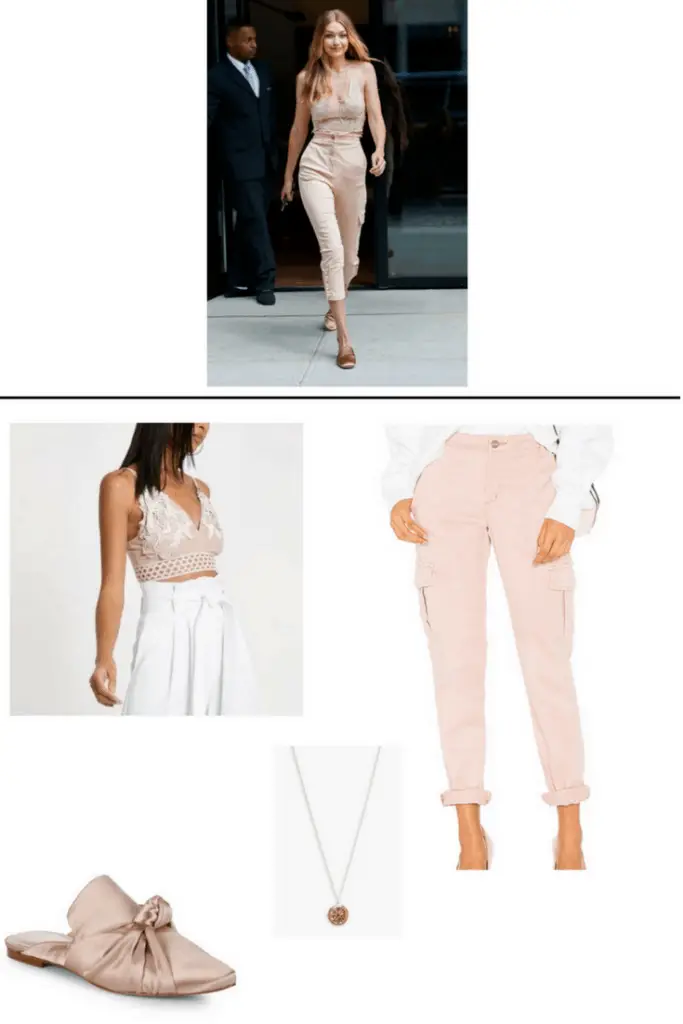 I love this all pink outfit. Super feminine and sexy. I found this pink crop top which has those beautiful lace appliqués and gives off a similar feel to her top. These pink cargo pants are perfect for this look, I would definitely cuff them as well. The bow on these satin mules is adorable, and these are mega on sale right now! Talk about a look for less. To finish off the look, I found this long gold locket which is super similar to hers.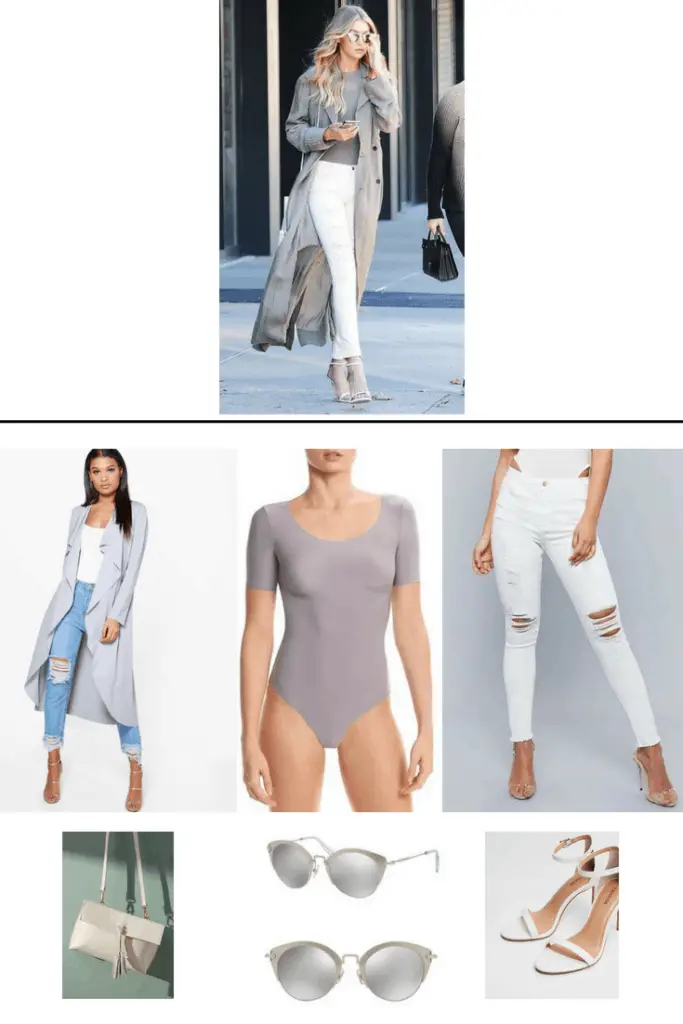 I'm obsessed with this next outfit. It is my favorite hands down. Let's just go ahead and start with that amazing duster jacket. It's gorgeous! It was also nearly impossible to find something similar that wasn't sold out so I guess it's popular! But I thought this one was a really great option to get the same feel. This grey body suit is on sale currently and would be perfect for this look!
I love her white distressed skinnies and found these ones which are super similar. These simple white heels are exactly what you need to get her look. I also am obsessed with her sunnies! I found these ones which are a similar shape and look. To finish it off you just need a white bag. Hers isn't really visible but you can tell it's a medium sized, white, cross body style bag.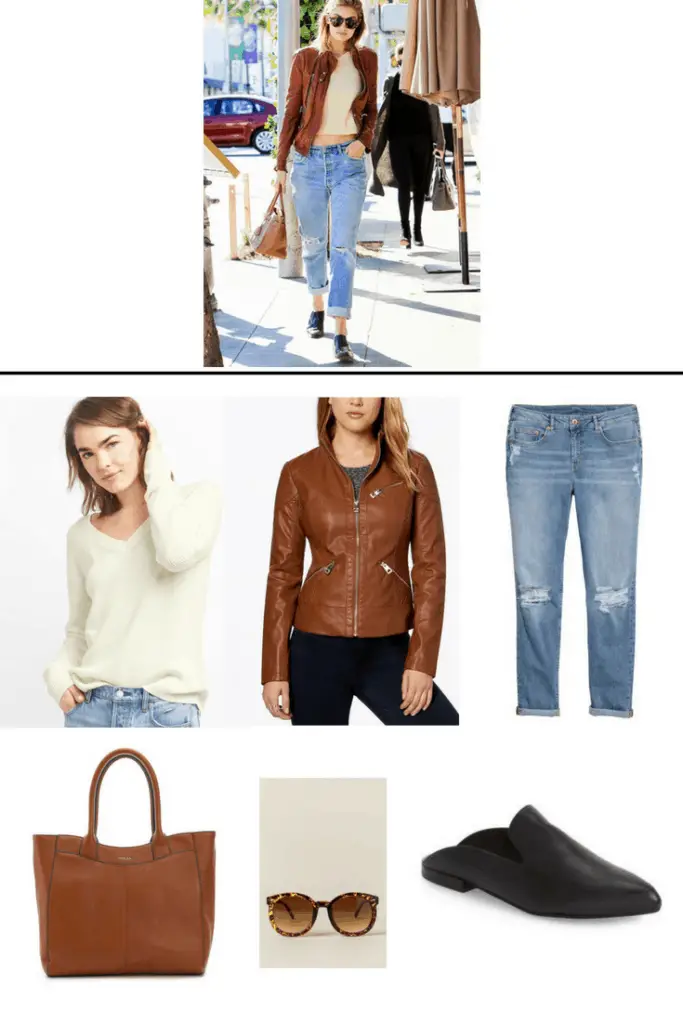 This last outfit is the perfect casual everyday outfit. It is really easy to get this look, too. This sweater is comfortable and perfect for layering. Then toss on this leather jacket over top. I love the detailing on it. She is rocking some distressed boyfriend jeans, I found these which are perfect.  For accessories she kept it pretty simple. I found these tortoise shell sunglasses and this brown structured bag.  To finish off the look I found these slip on loafer style shoes. 
There you have it! 3 awesome looks inspired by the beautiful Gigi Hadid. Check out my last Get the Look! Who would you like to see next? Let your girl know in the comments down below. See you next time. ☺