10 Gorgeous Faux Fur Jackets Under $50
Faux fur jackets are always in during the cold weather seasons and I personally love them. They totally transform your outfit and make a statement. There's also a wide variety to chose from. I personally love finding great quality, budget friendly jackets. That way I can have a few different ones to choose from. You can check out this post to see a couple of my favorite ones.
I put together this list of amazing faux fur jackets for your shopping pleasure. Some are classics which you can wear for years to come. Some are a little more trendy so you can really stand out this season. Let's check them out!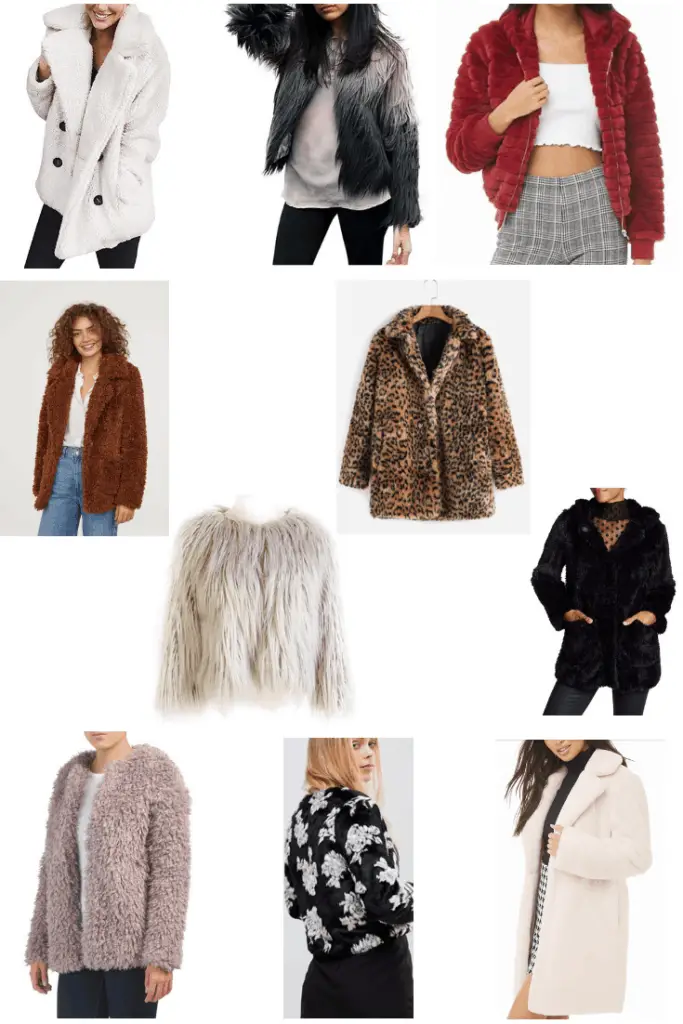 I'm just going to start off with one of the biggest trends this season. The teddy bear coat. It's my favorite thing. It's basically a super fluffy, cozy jacket that looks like… You guessed it. A teddy bear! There are lots of different styles of it. You can go for a classic one like this brown one, try it out in a fun color like this lavender one, or something cool like this white pea coat style one.
If you're a classic kind of gal then this black one is a great choice. I also love this soft pink long coat. It's gorgeous! If you want to add in a little print, a leopard coat is the way to go. I love finishing off an all black outfit with a leopard jacket.
If you're looking to really stand out then I found a few super fun jackets for you. This red jacket grey one. They are so fun. For a fun twist on that jacket, try this way awesome ombré one! If you want to add a feminine touch, this floral jacket is so pretty. 
Go ahead and get your fur on girl, with prices like these you cannot pass them up! Let me know in the comments below which one is your favorite! See you next time. ☺