5 Outfits to Wear For Thanksgiving | Trendy and Budget Friendly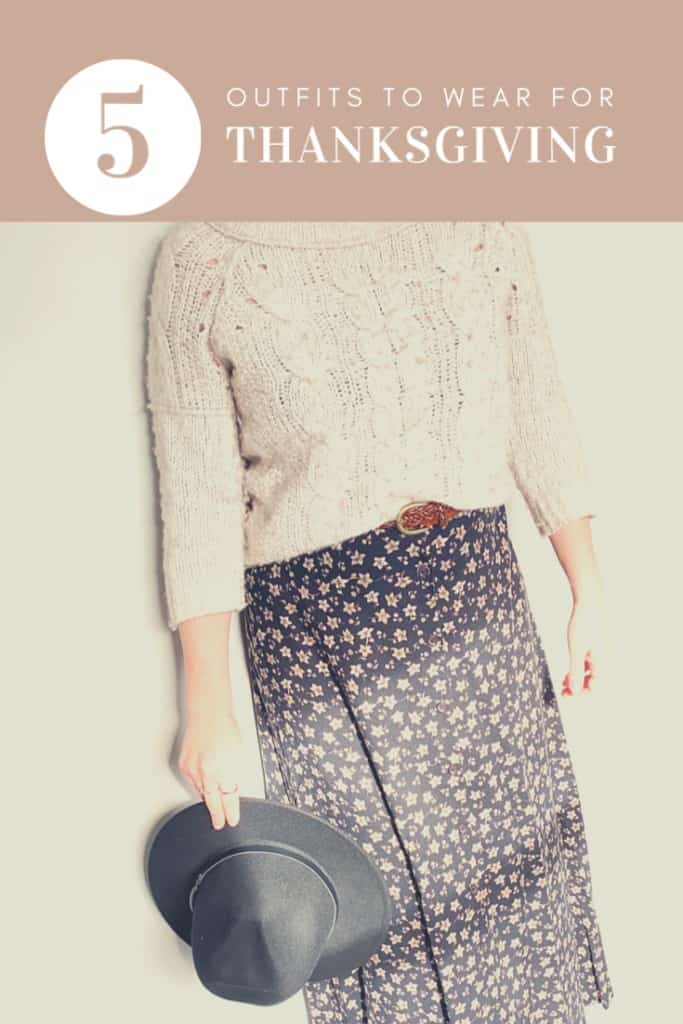 This post contains affiliate links for which I may earn a small commission at no extra cost to you. Thank you for your support! Learn More.
Now that we have our table all dressed up for Thanksgiving, how about ourselves?? Are you struggling with what to wear for this fast approaching holiday? Don't worry, your girl's got you. I put together 5 outfits to wear for Thanksgiving that are both trendy and won't break the bank. 
Use these as inspiration to pick things from your own closet or shop these looks if you want to get the exact outfit. I picked a variety of styles ranging from casual to dressy and some in between, so there is bound to be something that suits your style! Let's check these outfits out.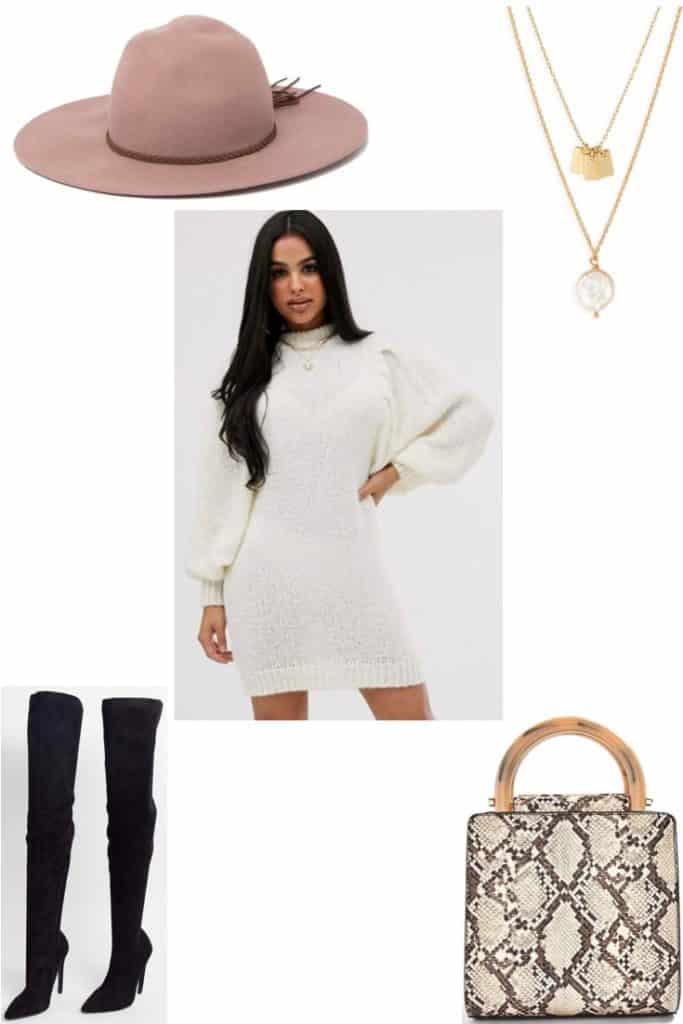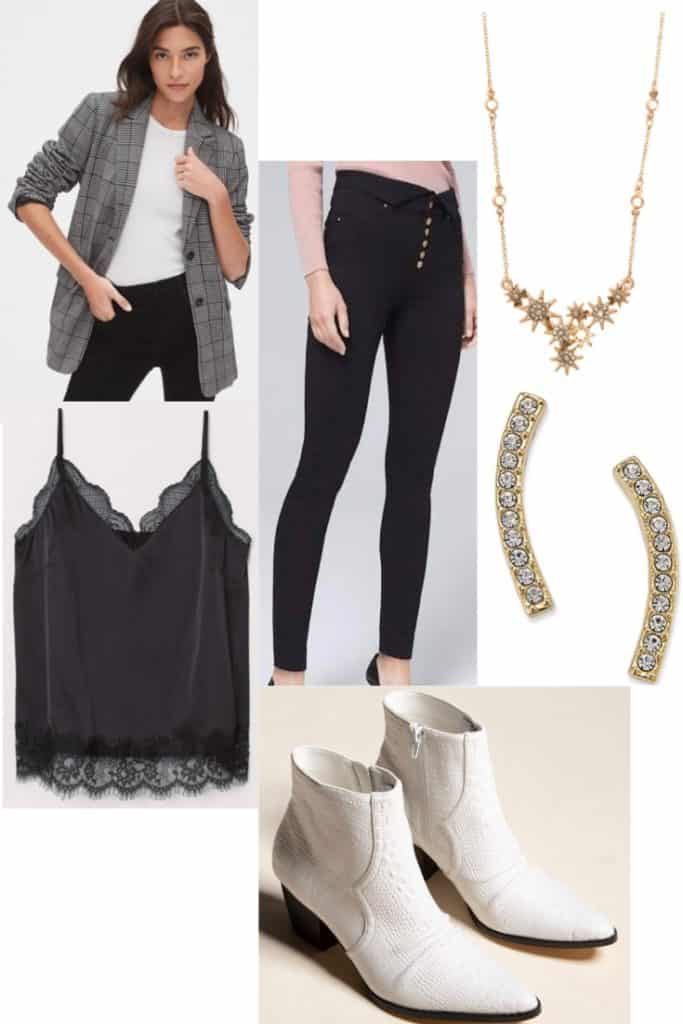 This next outfit is perfect if you want to be comfortable but still just a little dressed up. It's like the perfect mix of casual and dressy. The blazer and jeans are comfortable and more casual. I love the pattern of that blazer and how the jeans are a little more unique with that button fly and the folded waist.
Paired with this satin and lace cami, a pretty necklace and some cool earrings, it dresses the look up a bit. Finish it off with some incredibly cool boots like these white snake skin ones (which I'm obsessed with by the way.)
For the third look, I wanted something for my fellow cold weather gals that was still a little classy and dressed up. These teddy coats are super in right now, and for good reason. They're incredibly warm and super cute!
I paired it with this fun black and white leopard print top which would be so cute tucked into these amazing leather pants. I thought it would be fun to add a pop of color with some burgundy snake skin ankle boots, how amazing are these??
For the bag, I wanted something classic but with a little something to make it stand out. I loved the two different chains on this black one, it made it the perfect fit for this outfit.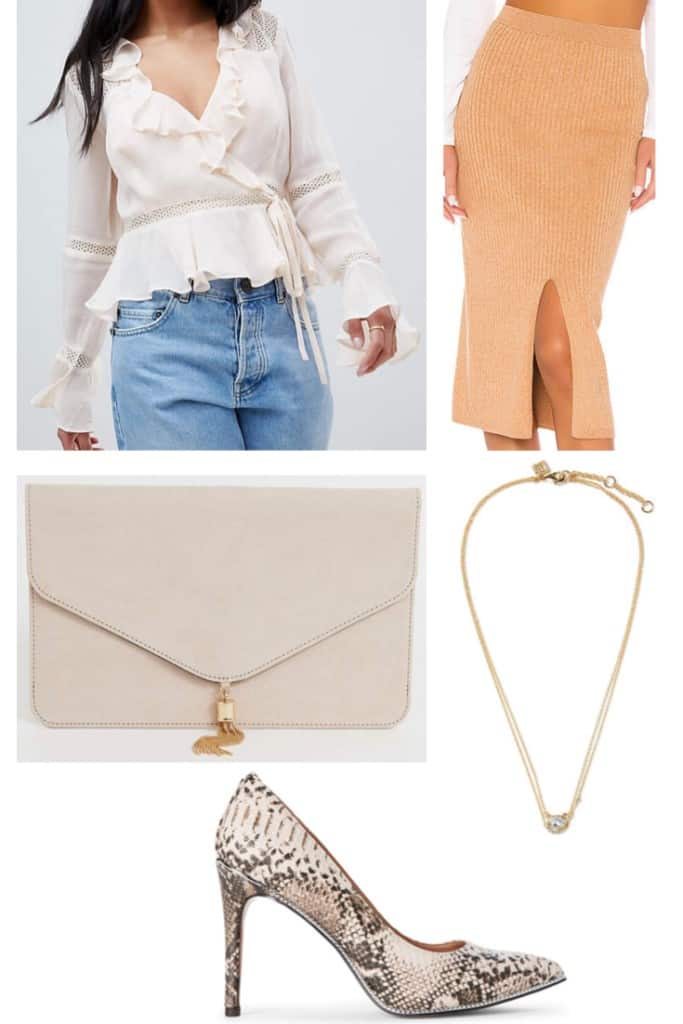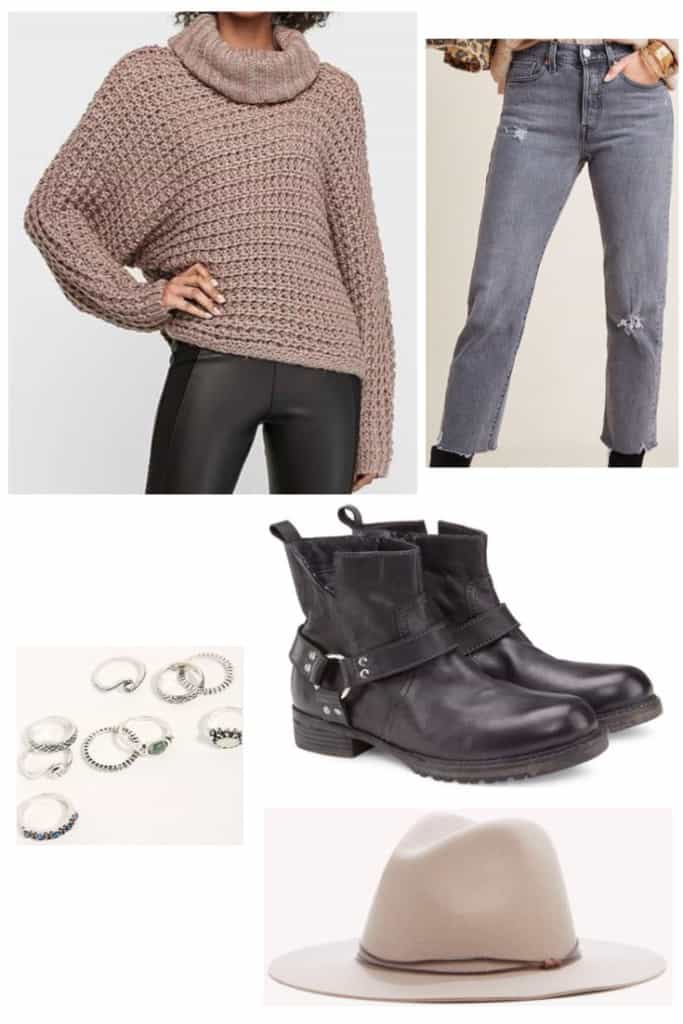 Last but certainly not least is what might be my favorite look. If I am feeling in a casual kind of mood, this is 100% what I would go for. This super chunky knit sweater is something I have been on the hunt for. It would be perfect paired with some jeans. I love these gray straight leg Levi's with just a tiny bit of distressing and raw hems. I might even toss on a belt with this now that I think about it.
To accessorize, I love this taupe wide brim hat. I might need to add it to my hat collection. Which is a whole whopping 3 hats. Hence why I have been looking to expand.
Some cool boots like these biker style ones would be perfect and I love stacking on some rings. This set comes with a bunch of different styles with just a touch of color.
And there you go! 5 outfits to wear for Thanksgiving whether you want to get all dolled up or would rather keep it more casual. Let me know which one is your favorite! See you next time. 😊