The Perfect Spring Thrift Store Finds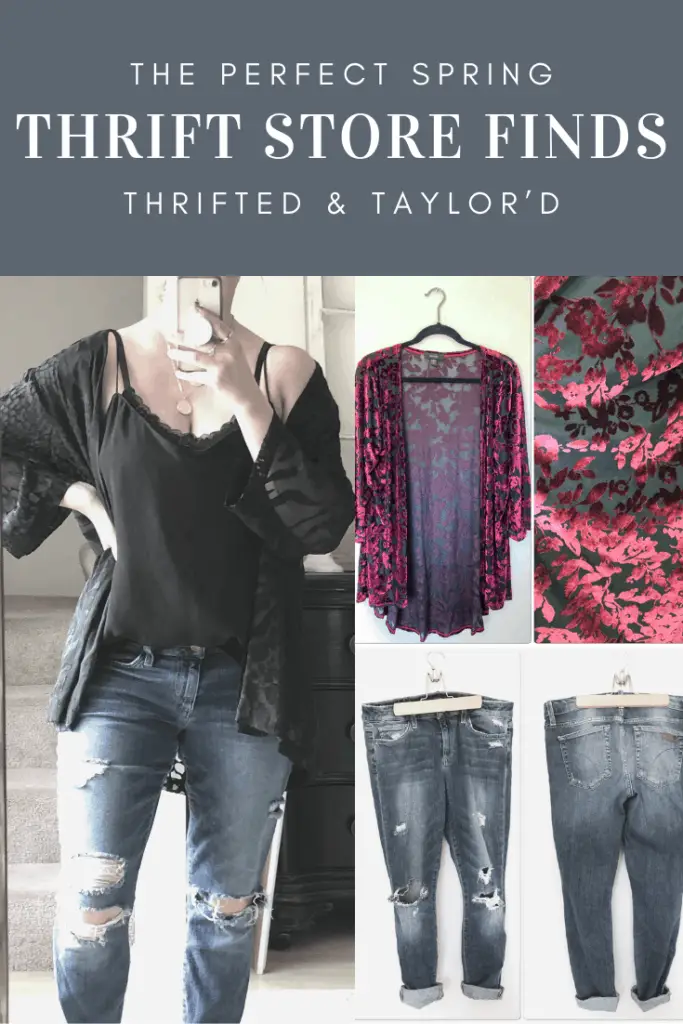 Does anyone else get like a thrifting high when you find some really great pieces? Like once you pop, you just can't stop kind of thing? Well that totally happens to me. And I'm still currently feeling it. I recently went on a trip to the thrift store and found some really great stuff and now I just want to keep going to find even more!
I've been really unhappy with my wardrobe for a little while now and I've been donating lots of things that were just not that great and taking up space. I didn't want to spend tons of money rebuilding my wardrobe so that's where thrifting really comes in handy.
I've been hunting for new things that are different or unique; statement pieces. But also some more basic items and closet staples. My most recent thrift store finds are some really great spring pieces and those are what I will be sharing with you today!
Now if you follow me on Instagram you might have already seen these in my stories, but for those of you who didn't see them this is for you! Just a quick side note, I had a 20% off coupon which made the deals even sweeter so that's why the prices might seem a little random. Let's check out what I found!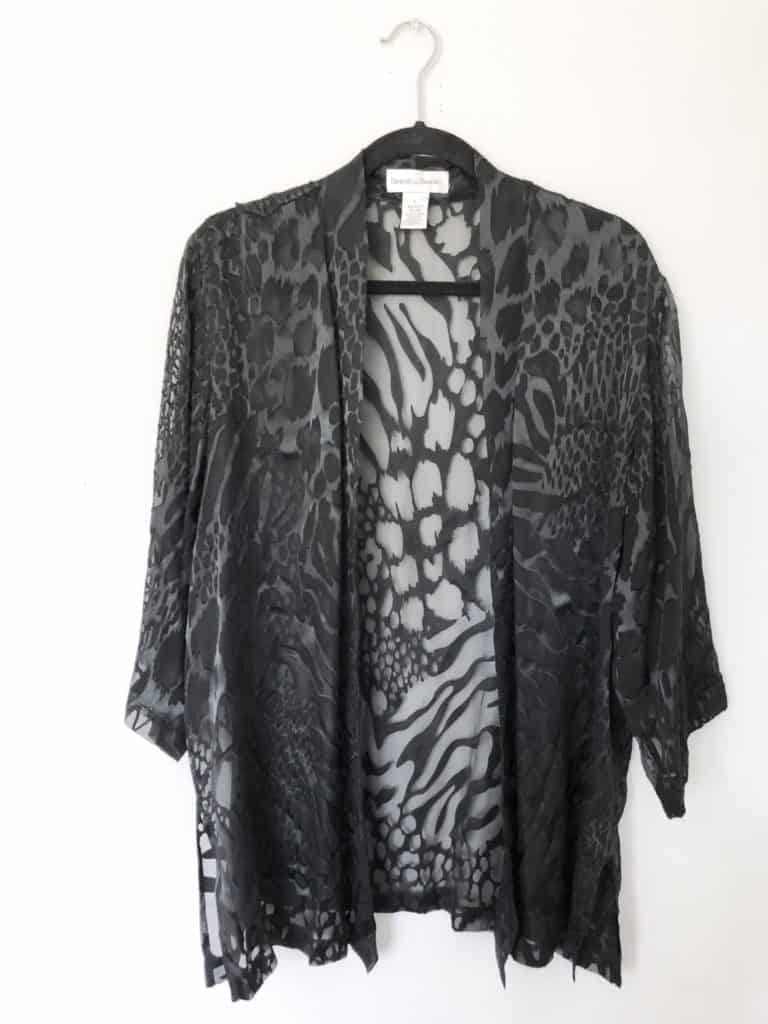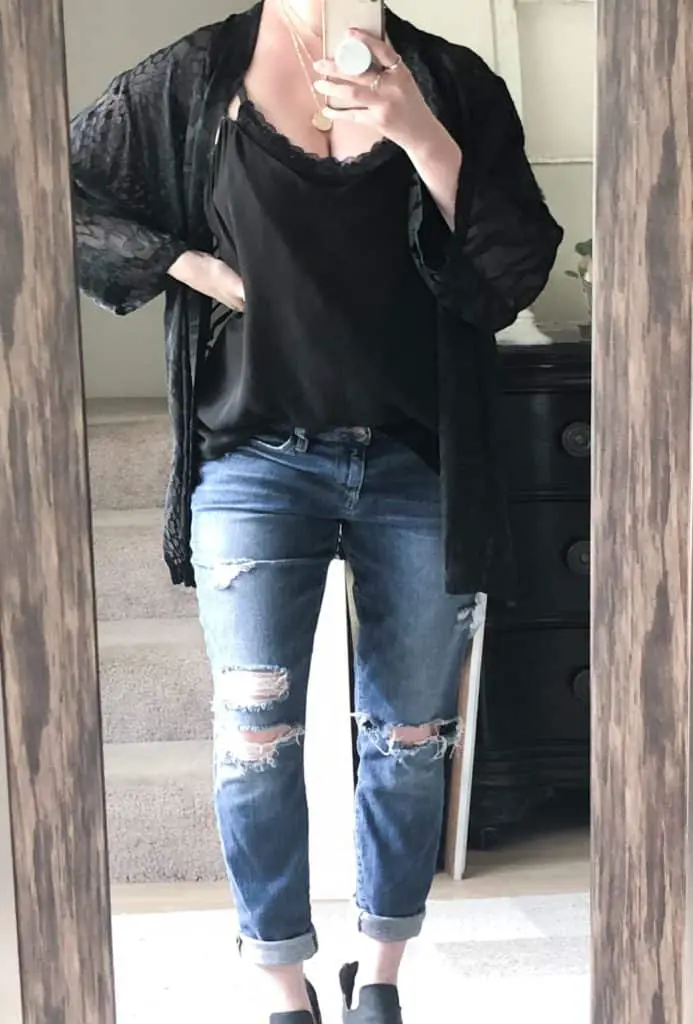 First up are these two kimonos. I love kimonos because they are such a great light layer and can add something amazing to your outfit. The first one is this black, vintage, silk blend kimono which was $4.80. I happened to style this one already so here's an extra bonus for you. As I style the rest keep an eye out on social media to see what I came up with. I loved the subtlety of the animal print since it was really just more of a texture than a print. I think this is a gorgeous piece.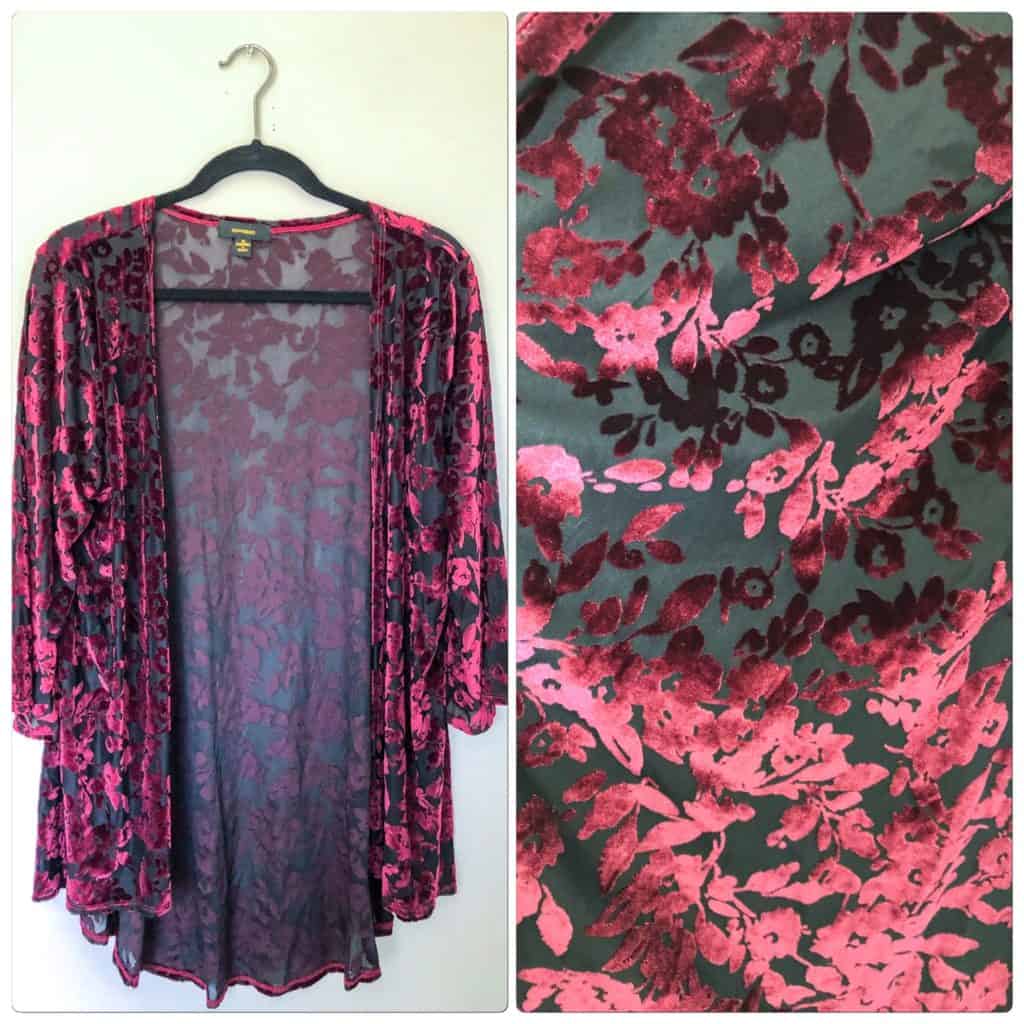 The next one is this burgundy velvet kimono which was $5.60 and I am obsessed with this! It kind of feels more like fall than spring but I will 100% still be rocking this right now. This would be perfect with shorts or a dress to make it feel more spring. I love finding things like this that are such statements on their own, these are my favorite kinds of finds!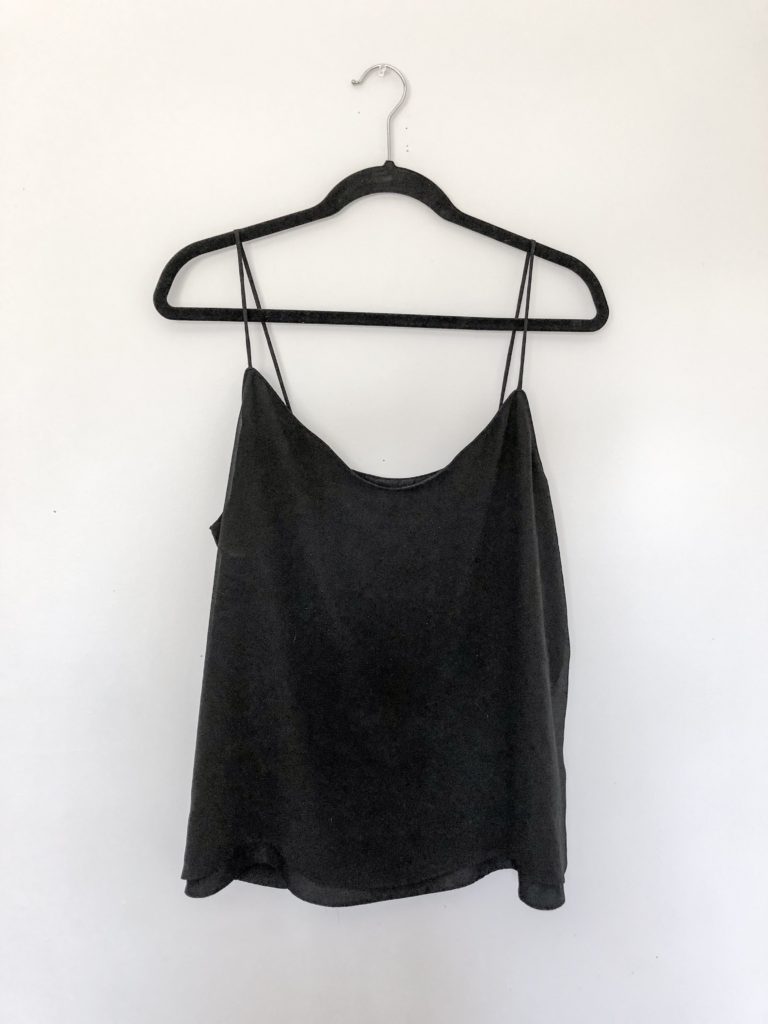 Next up I found a few really great tops. Starting off with this kind of simple, black top from NY&CO. I loved the super thin straps on this top. This is a wardrobe staple for me. Perfect for so many things. I wore it with my kimono in that photo above and popped a lace bralette underneath so it peeks out the top. Love how that looks. This was also $5.60.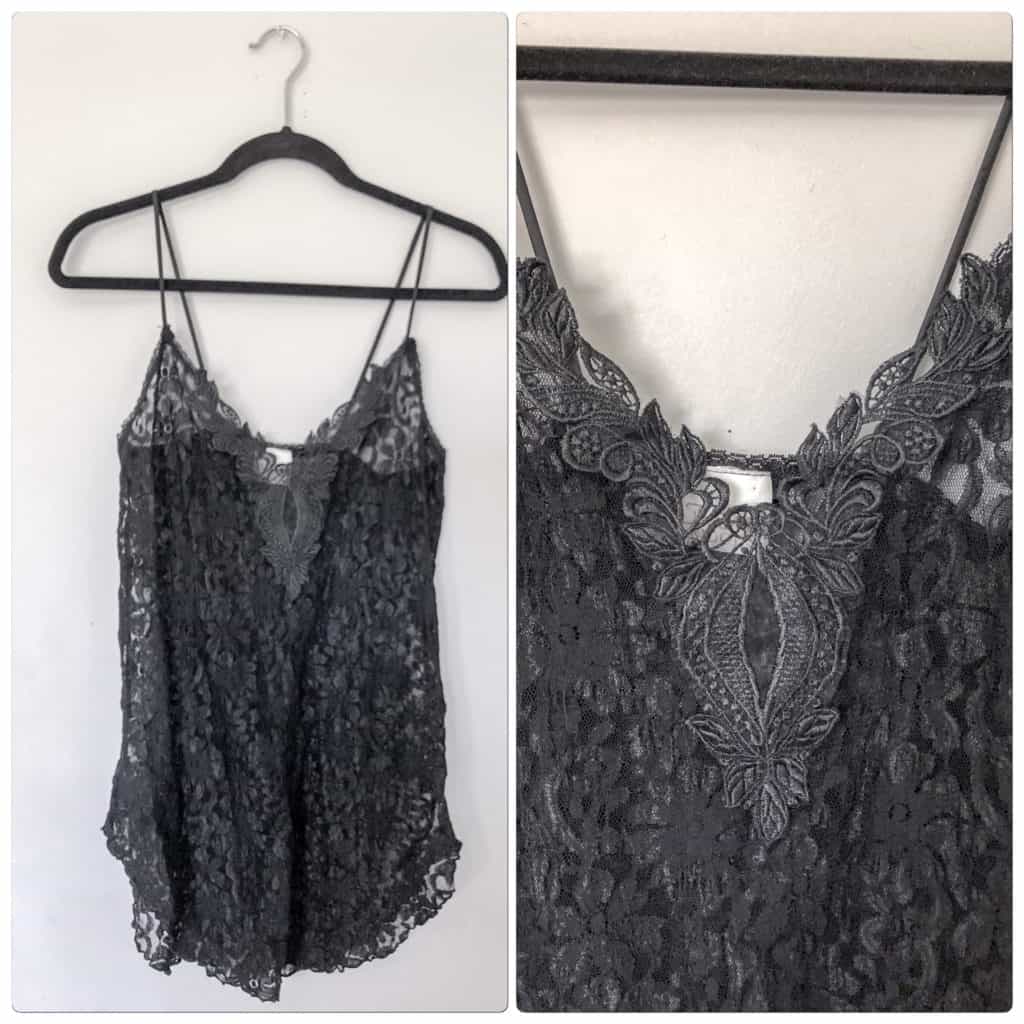 Then I found this lace top with this gorgeous appliqué at the neckline which was what really caught my eye. Guess where this was hiding? The lingerie section! I always check there because tops like this or even silk and satin tops that were once pj's are often hiding here. I have found so many gems in this section. This top was only $3.20! I have a few different outfit ideas in mind for this.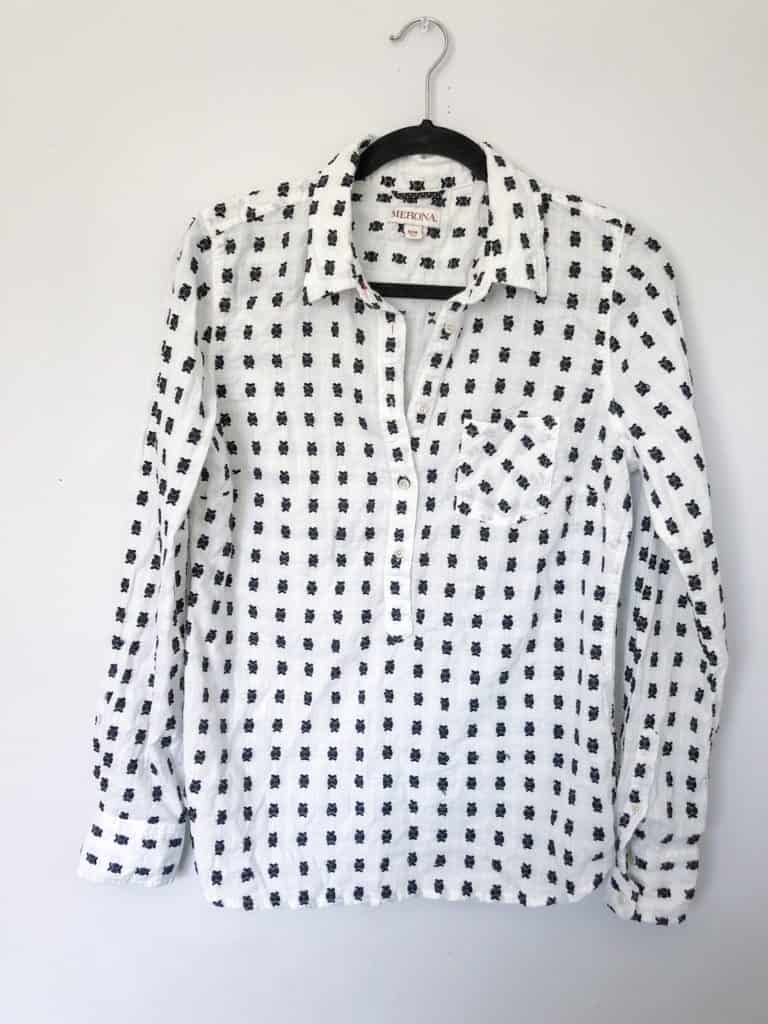 This next top is not something I normally would buy but I really loved the embroidered pattern on it. I feel like it would be so cute layered under a leather jacket with maybe some joggers. It was $3.60 so I knew I had to give it a try. We'll see what I come up with. I have some ideas floating around in this brain of mine. Who knows, this could totally end up being something I wear all the time!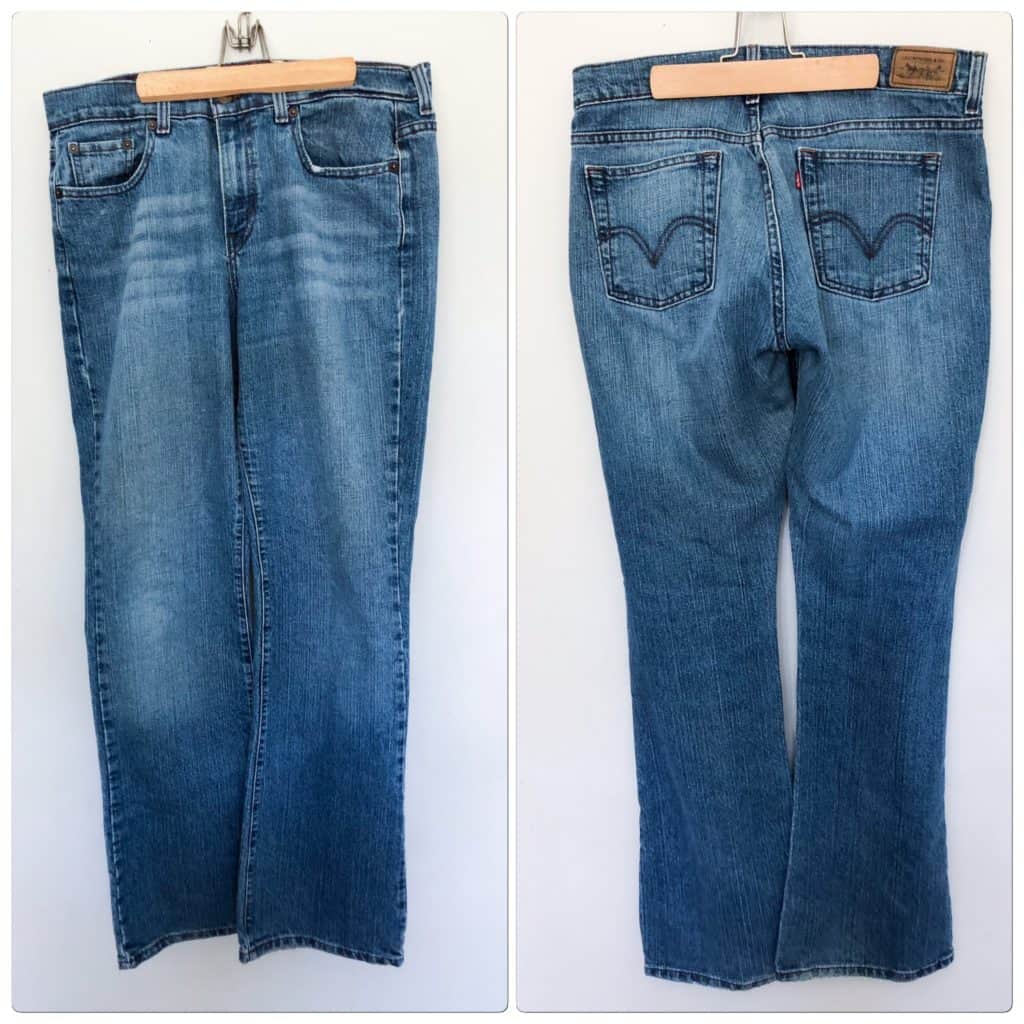 I made my way over to the jeans next. Jeans are definitely a staple in my wardrobe, I almost always gravitate towards them when picking out outfits. And I usually have pretty good luck with jeans at the thrift store.
I knew I wanted to find a pair I could make into shorts because while I tend to do well with jeans, I almost never find shorts that I like! And wouldn't you know it, I happened to find 2 pairs of jeans that I love.
This first pair are the ones I made into shorts. You can check out how I did that here. These are Levi's which are one of my favorite brands of jeans. I really loved the wash on these which was originally caught my eye. These were only $3.85. Unreal.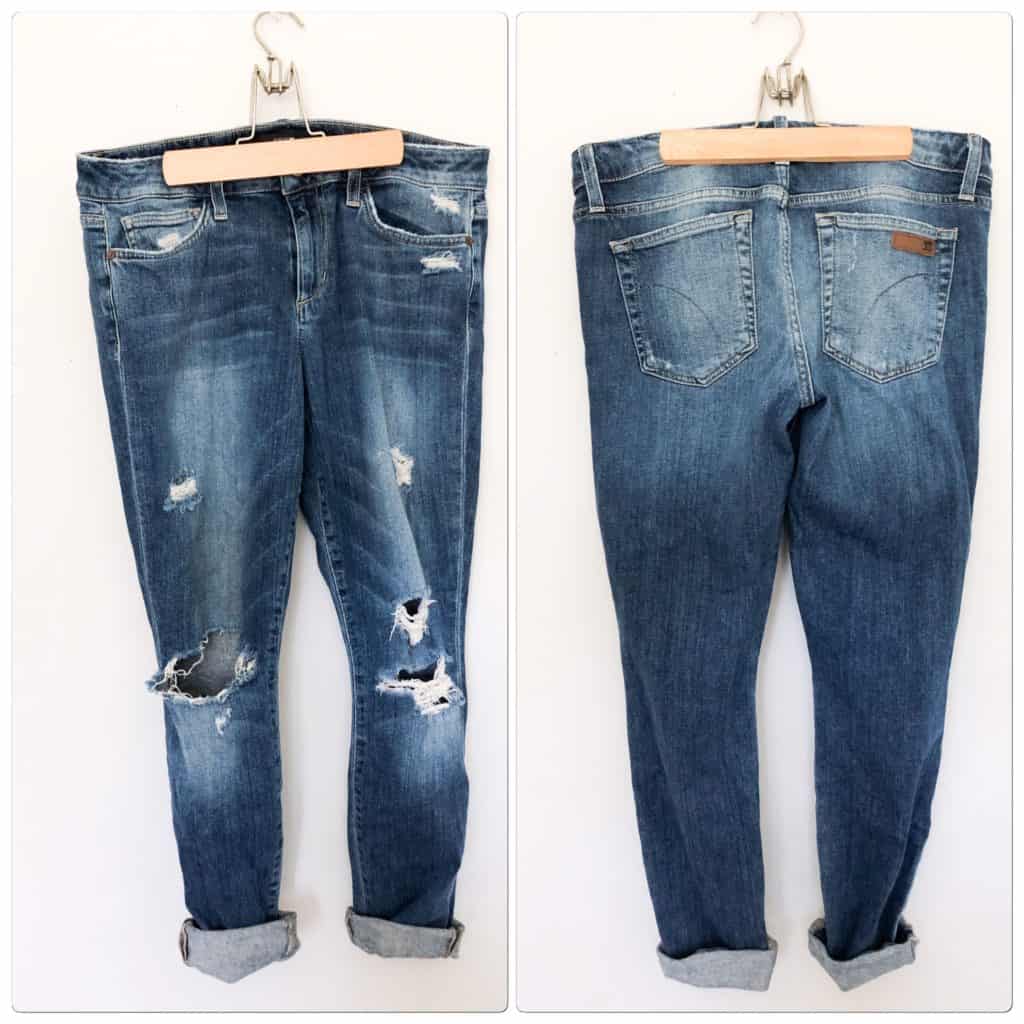 The other pair of jeans are probably my favorite because they are a major score. They are this pair of Joe's Jeans which are a size bigger than my normal size so they fit me more like a boyfriend jean. They aren't super baggy but definitely have a looser fit.
I have been hunting for the perfect boyfriend jean and I finally found them and they were only $7.99!! They are the jeans I have on in that picture above as well. Yep that look is thrifted head to toe!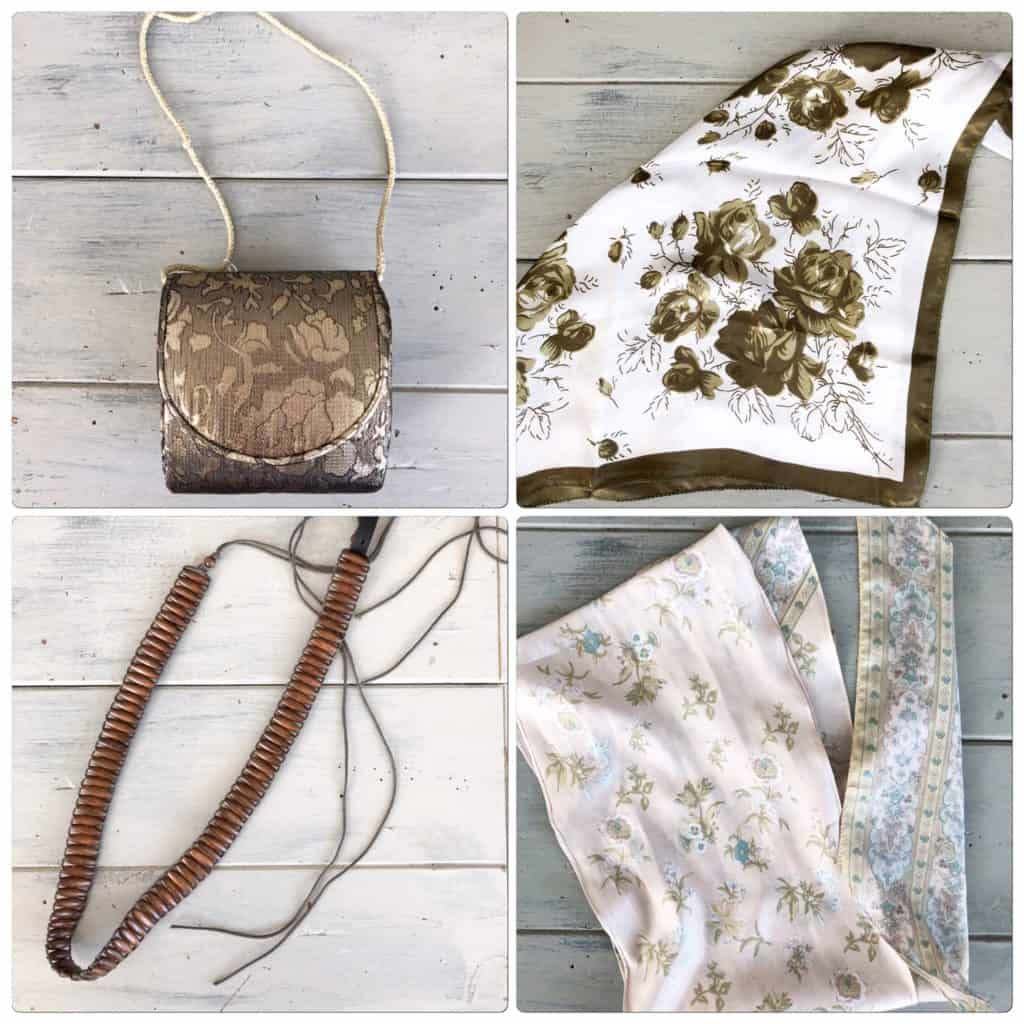 Last up are the accessories. Now these were actually from a different trip. These came from this great local thrift store that never lets me down. The scarves were both $2 and I plan on using them mainly for my hair. I don't know if you've seen this trend but I'm all about it. So cute! Then I found this really cool wooden belt. I feel like this would add some cool texture to a simple dress. This was $3. Then last I found this gorgeous floral metallic bag that was $5 and I just could not pass up.
So those are all my spring thrift store finds for now. I still have lots of holes in my wardrobe so I'm sure there will be more to come real soon! Let me know in the comments below which piece was your favorite. See you next time! ☺