Fall Basics That Are Always In Style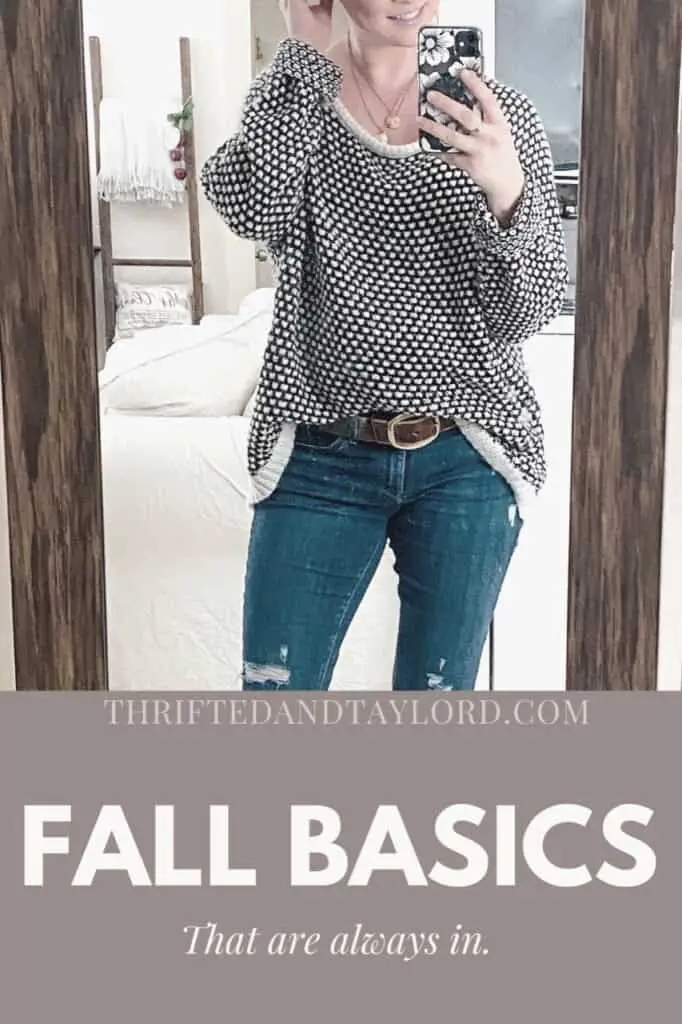 Happy fall! It's official. We have entered the all things pumpkin, cozy, and family part of the year. I always hate to see summer go but there is something just so heartwarming about fall. The holidays are coming, there's so much fun to have and yummy food to eat, and the fashion. Fall is one of my favorite seasons for fashion. Layering is my jam. But there are definitely plenty of days I just want some fall basics that make a stylish but simple outfit that is easy to toss on and go. 
So for all my fellow basic clothing lovers, this one's for you! I rounded up some of my favorites in each category to share with you. But I also want to mention that all of these items are ridiculously easy to find second hand. Since they are wardrobe staples, many people have owned lots of them and therefore there are many of them at the thrift stores. So it is absolutely worth checking out. 
But if you're in the market and need something now, or see something you love, by all means, snatch it up girlfriend! Let's jump right in and check these out.
Fall Basics: Plaid Shirts
This post contains affiliate links for which I earn a small commission at no extra cost to you, should you purchase through them. Learn More.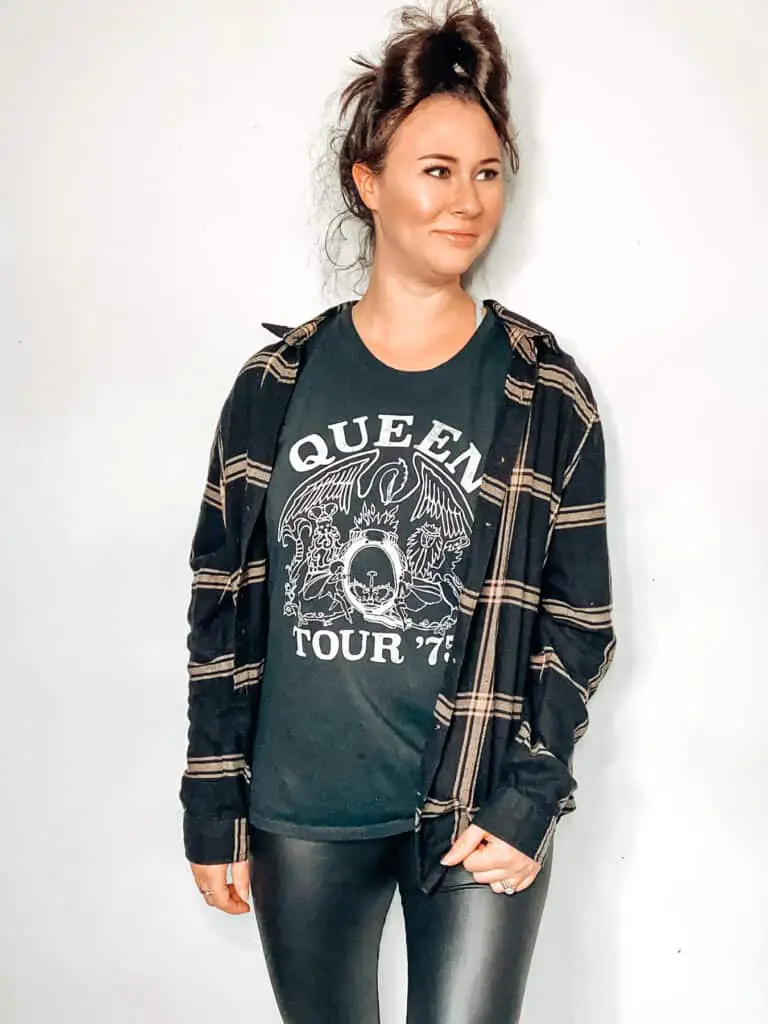 Ok we have to start with plaid, because it isn't fall without plaid. Now obviously you can get all different types of clothing in plaid but this is all about fall basics so we are going with the tried and true plaid shirt.
You can wear it closed, wear it open as a layering piece. You can wear it with jeans, or leggings if that's your thing. One way I like to wear my plaid shirts (like this thrifted one), is with some leather leggings and a cool band tee.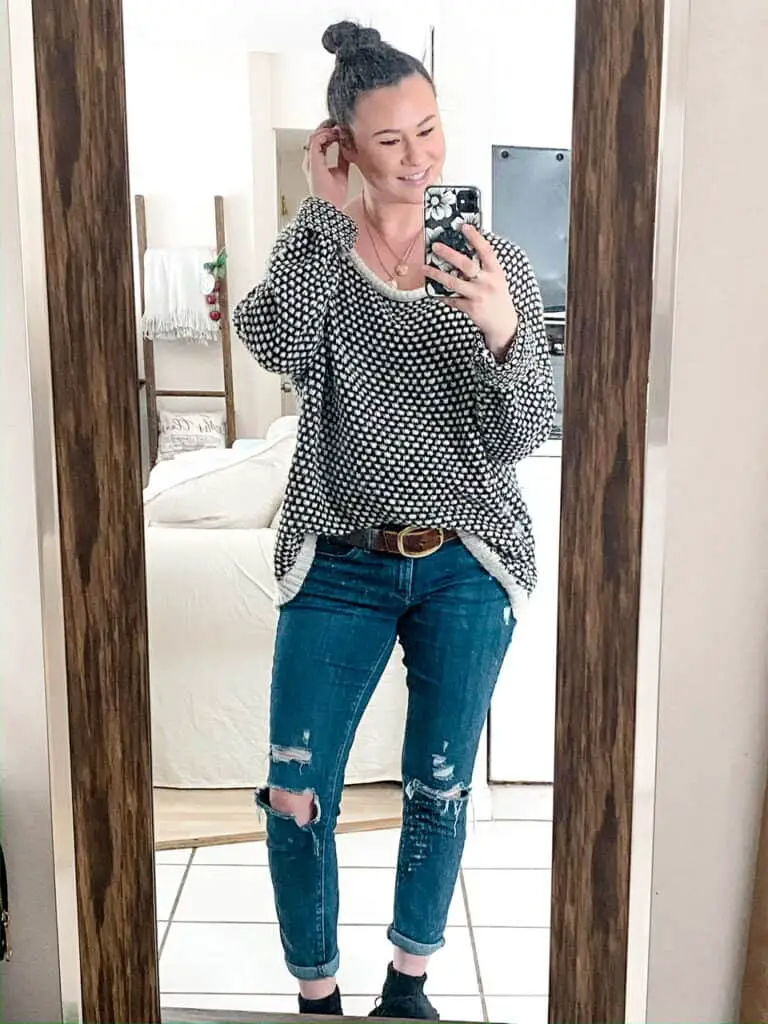 Another fall staple, sweaters are the best because they're so easy to toss on with some jeans and have a super cute outfit. Plus there are SO many styles and colors that they are always different and so not boring!
I have been loving pairing a more cropped sweater with some high waisted jeans. I tuck the front of the sweater just a bit and pair a belt with it. Instant outfit! My other go to is a little bit oversized of a sweater like this one (which was another thrift find) tucked into some distressed jeans, with a belt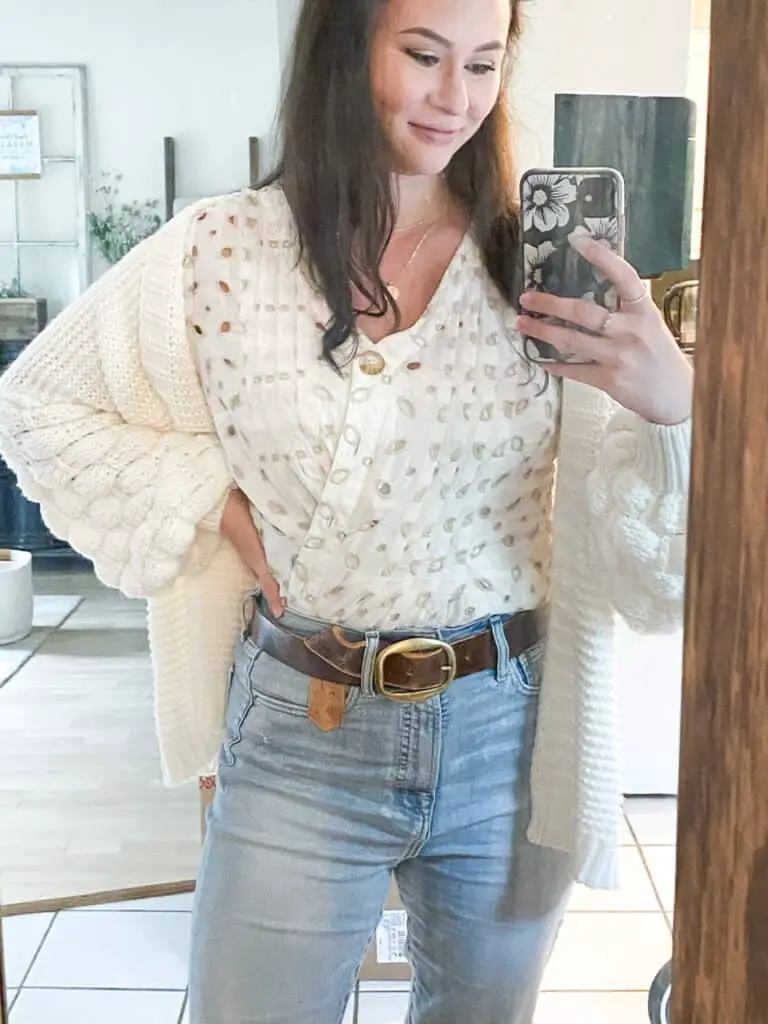 This one goes hand in hand with the last one. Cardigans are a must have for fall. They make the best layering pieces and add the perfect finishing touch to your basic outfit. Again, these come in so many different styles and colors so you can stock up on a few different kinds and regularly rotate them through the fall. Make a bunch of different outfits using the same few cardigans. 
I have to admit, I'm a bit of a sweater and cardigan fiend. But I quite literally wear them nearly every day throughout fall and winter so I get good use out of all of them. The outfit options are endless for these.
My usual go to is my favorite distressed boyfriend jeans, a tee of some kind, and a cardigan with some ankle boots and a hat (if I really want to step up my outfit.) My other go to is something like this thrifted top tucked into some high waisted jeans with a belt and a chunky cardigan on top.
Fall Basics: Leather Jackets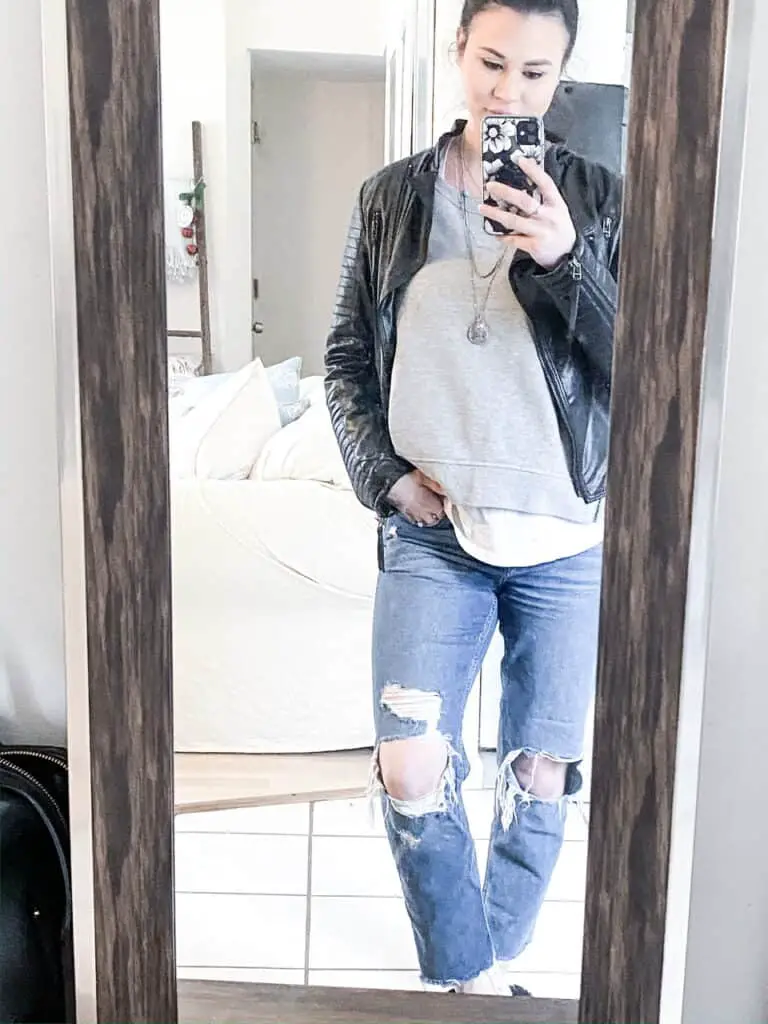 Jackets in general are one of those fall basics you just have to have. Leather jackets are great basically year round, but fall especially. They are good for adding some warmth while also looking stylish. I love wearing my leather jacket when I want to toughen up my outfit a little.
Adding a leather jacket over a sweater with some black skinny jeans is one of my favorites, I also love layering it with a sweatshirt with some ripped up jeans (these are also a thrift find), for a more casual vibe.
If you are a dress or skirt person, this is a great way to take those spring/summer type items into fall. Adding a layer in general, can easily extend your spring/summer wardrobe into fall. Pair your skirt or dress with a leather jacket or any other layering piece and some tights or some over the knee boots.
Fall Basics: Denim Jackets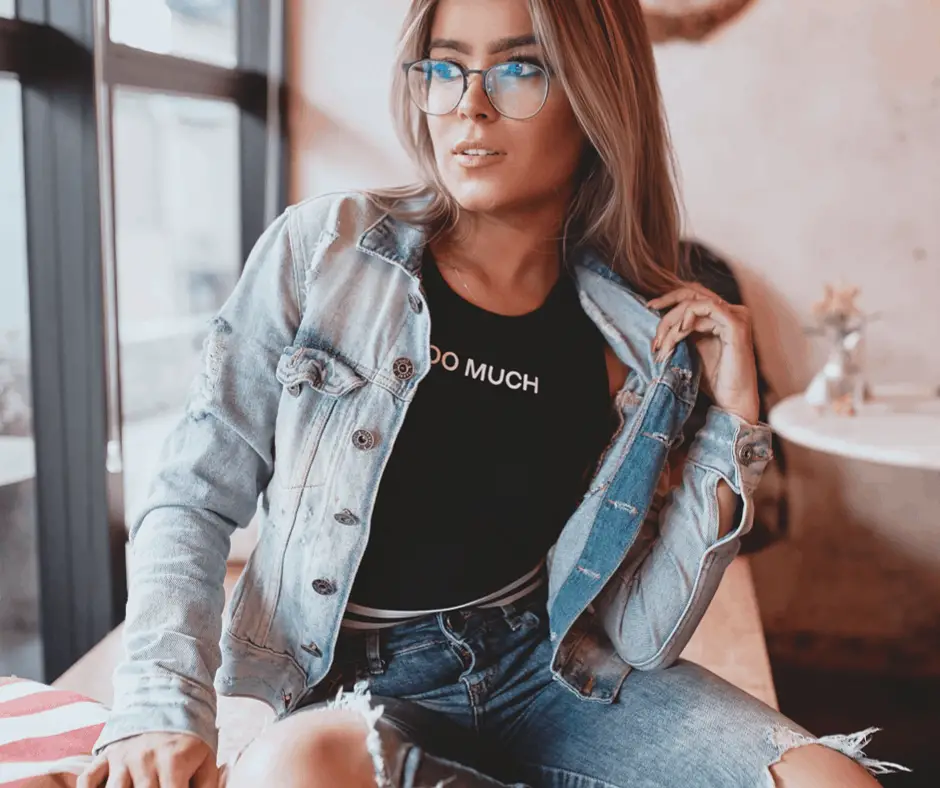 I like to have a variety of jackets in my closet. Denim jackets are most definitely a wardrobe staple that everyone should have at least 1 of. And funnily enough, I have 2 but neither fit me anymore so I have been hunting for one at the thrift stores for a while. 
I have in mind, something specific so I think that's why I haven't found it yet. It has to be exactly what I'm picturing. I am looking for something oversized so I can wear it over bulkier items like sweaters, but that will still look cute over a dress. And a very specific wash. So I may never find it second hand, but that won't stop me from trying!
Fall Basics: Skinny Jeans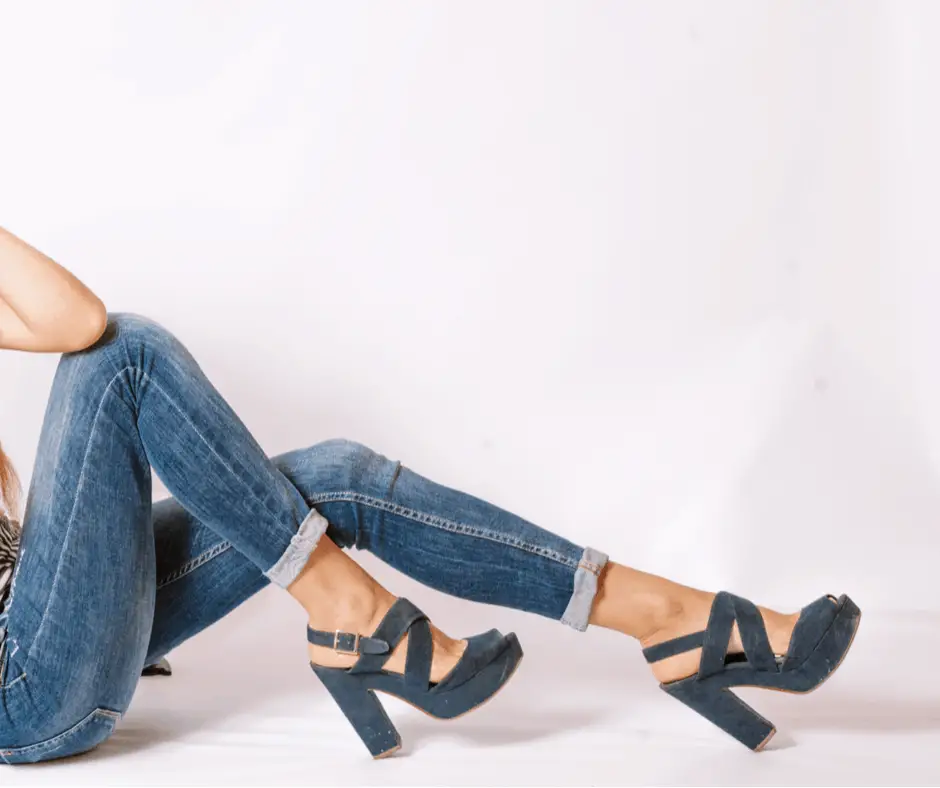 Alright, I've talked about them several times already. Skinny jeans. They will always be in. They're a classic style and they go with everything. These as well as distressed boyfriend jeans are absolutely what I live in during colder months.
I am all for the mid to high rise, and I like to have a few different styles and washes. Some have a little distressing and some are just plain. I have some light wash, some medium wash, and some dark wash.
I own several because, like I mentioned, I wear them nearly every day. If you're not a huge jeans person then maybe just a light wash and dark wash will be all you need.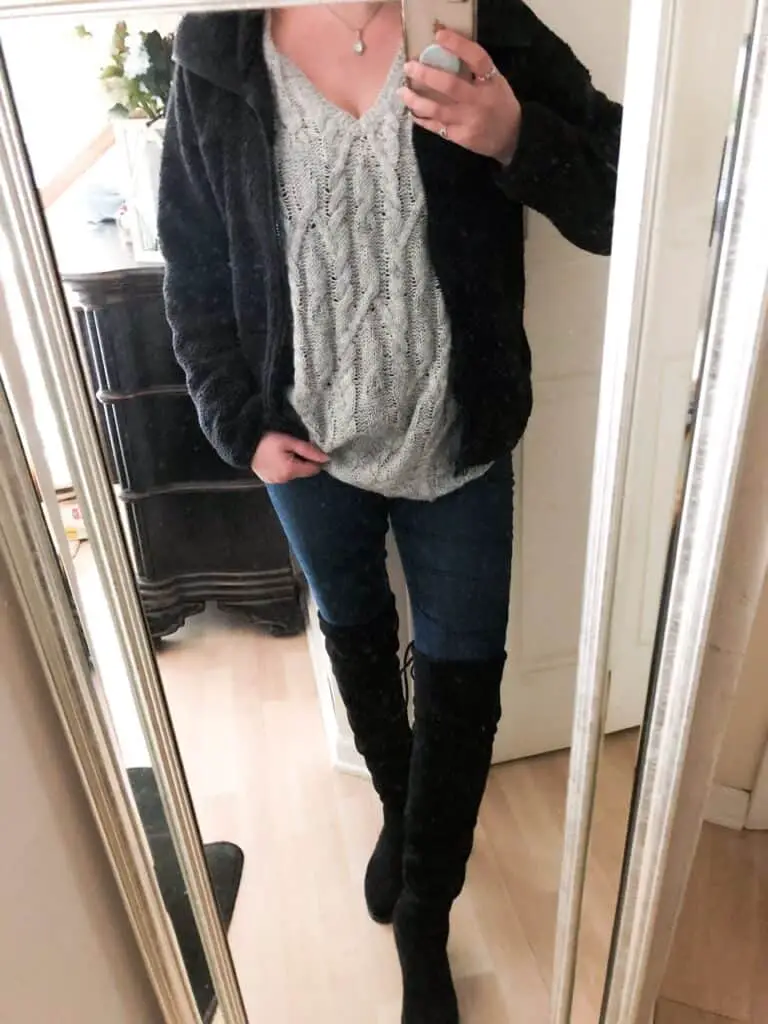 Let's move on to some accessories. These can really make your basic fall outfit a little more interesting, quite easily. Boots are another one of those fall basics that's like, duh. There are so many styles of boots that there is sure to be a pair that would fit anyone's style. 
I like to have several types varying in color, heel height, and boot height. I wear them a lot, so I like to have a good variety. 
I would recommend having at least 1 flat casual ankle boot, 1 heeled ankle boot that is more dressy, and 1 tall boot whether it be knee high or over the knee. But if you wear them a lot, it might not hurt to have maybe 2 different colors or styles of each. (Or 3…)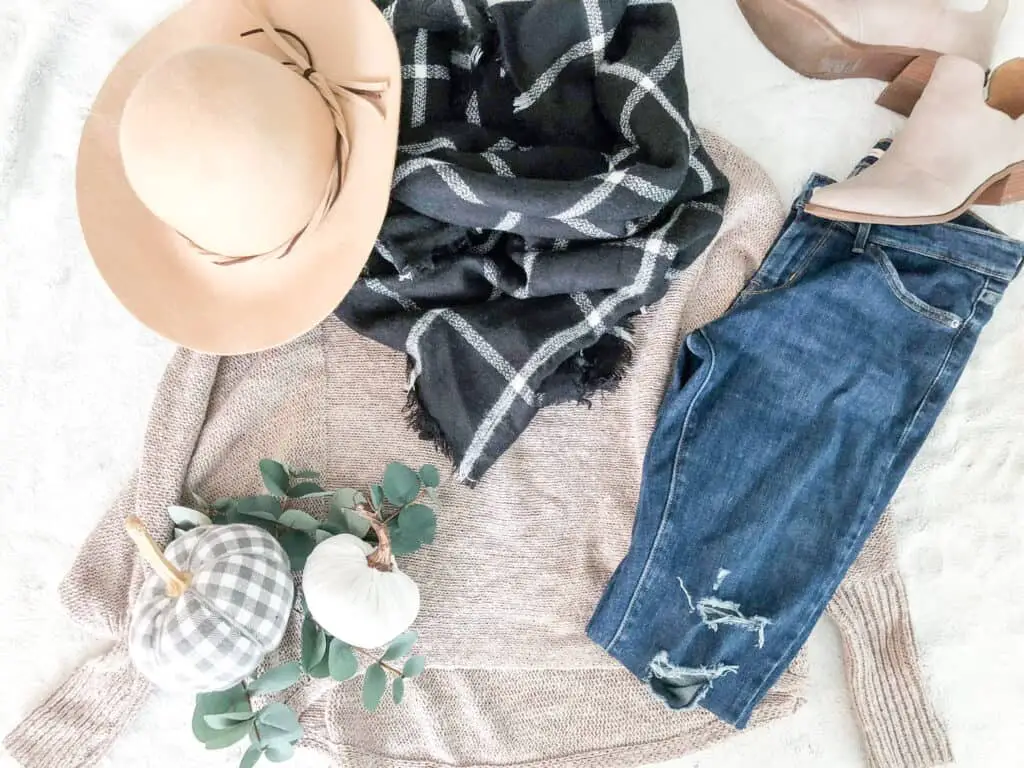 Cozy, warm, soft. All my favorite things about a scarf. Plus they add some instant cute to your basic outfit. I am all for a great plaid scarf to really pop off of your otherwise simple outfit.
If you have on some pattern, go for like a chunky knit or even just a simple neutral scarf that you can wrap around a couple times.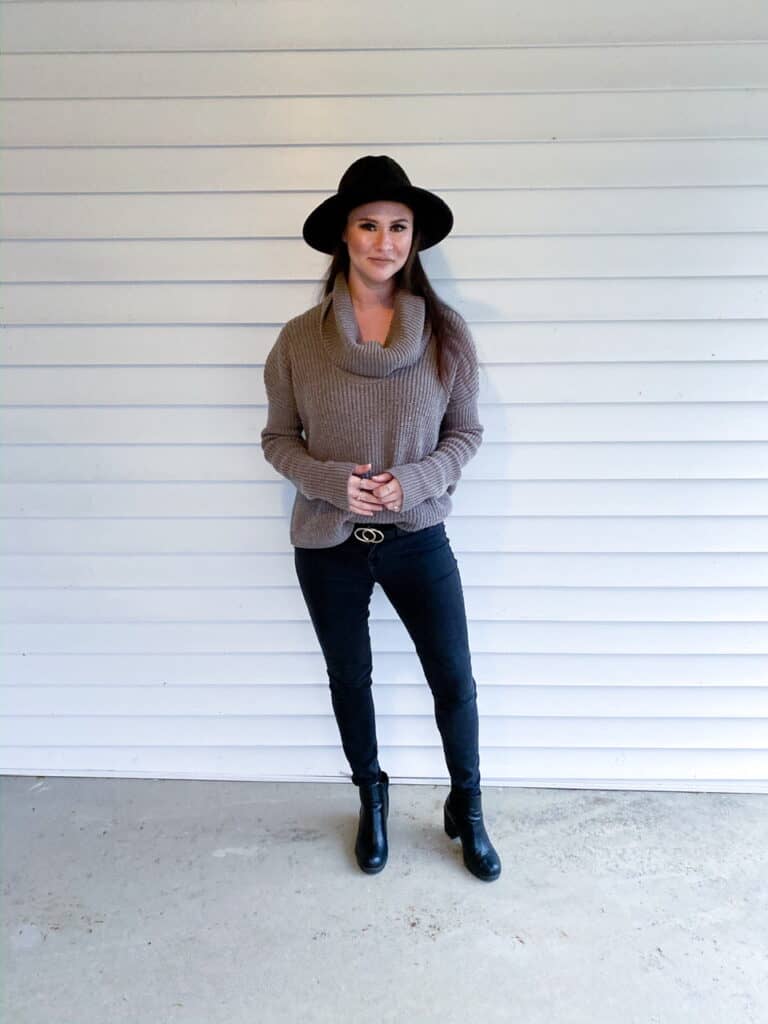 I've saved the best for last. Hats. Oh, do I love hats in the fall. You want to instantly change the look of your outfit? Toss on a hat.
It's a great thing to have if you don't feel like spending a ton of time on your hair.I love to put mine in a quick braid most often when I wear a hat, but I also love how it looks when I curl it, when I do have a little extra time. 
Those are the best fall basics to own that will forever be in style so you will be able to wear them time and time again when that fall weather arrives.
Are there any other items you consider a basic that I didn't mention? Feel free to share them down in the comments! You can also check out my Pinterest for tons of  fall outfit inspiration. See you next time.