Winter to Spring Wardrobe | 7 Easy Ways To Make The Switch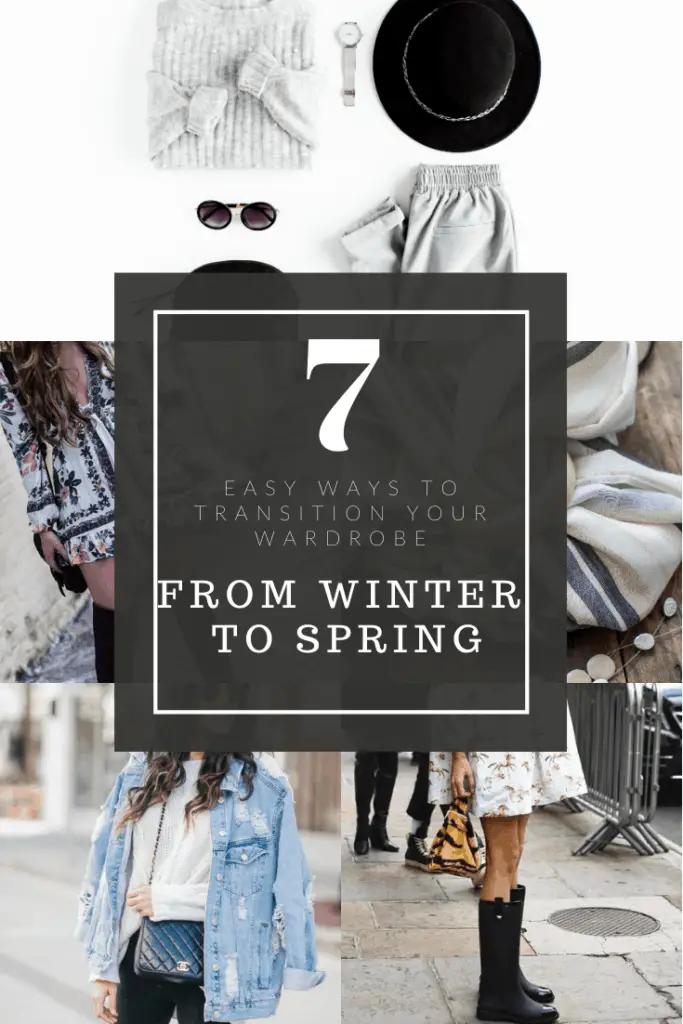 This post contains affiliate links for which I earn a small commission at no extra cost to you, should you purchase through them. Learn More.
Making that winter to spring wardrobe change doesn't have to be hard! You can even still rock some of your winter attire well into spring, especially if you live in cooler climates. I have 7 super easy ways to make the switch. A little bit of trade this for that plus some great tips to get more wear out of some of those winter clothes. 
I know I'm not alone in my excitement to usher in spring and bid adieu to winter. I'm ready to wear flowy pretty things and see flowers. I've already started pinning all kinds of spring outfit inspiration pictures. Check out my board here if you want to see what I'm feeling for spring! You can also check out this post on spring trends I'm hunting for at the thrift stores, if you haven't already,
The one thing I will miss is being warm and cozy inside. I love my sweaters. I practically live in them to get through winter. So being able to wear them just a bit longer is a big bonus for me. Anyone else feel that way?!
That leads me to my first tip.
1. Pair Winter Sweaters with Light Weight Bottoms