10 Staple Accessories For Minimalists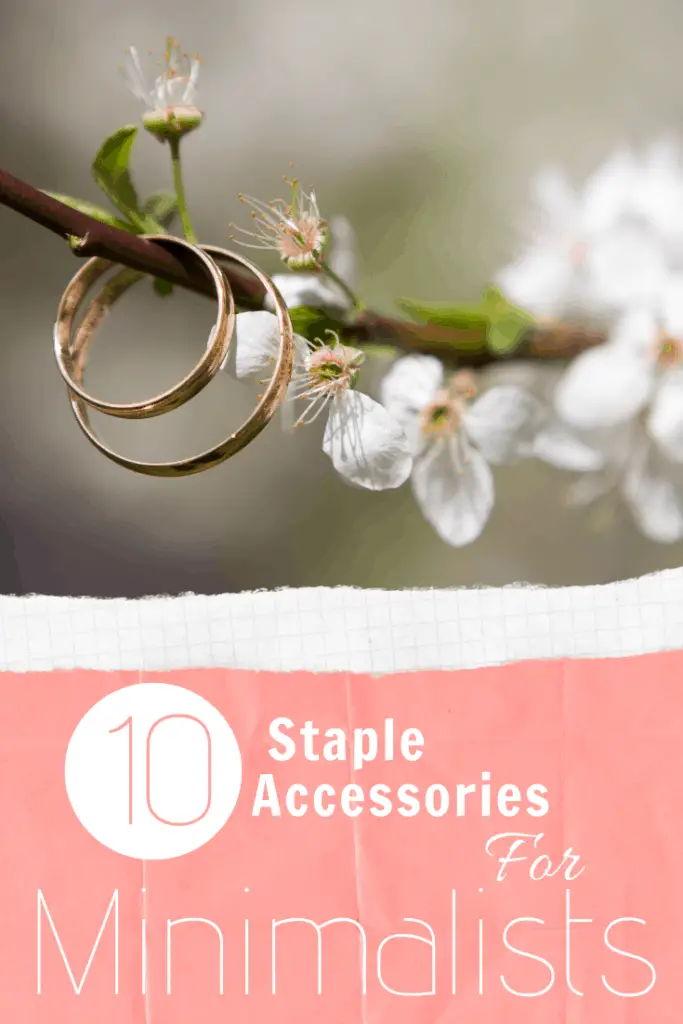 This post contains affiliate links for which I earn a small commission at no extra cost to you, should you purchase through them. Learn More.
Do you consider yourself a minimalist? I don't in every sense of the word but when it comes to certain accessories, I definitely tend to lean toward more of a minimalist kind of style. Jewelry in particular. A good statement necklace used to be my go to and I do definitely still love to rock one for dressier events. But when it comes to day to day dressing, less is absolutely more for me. 
I have a mix of things when it comes to bags, belts, and shoes. I love a fun handbag and stand out shoes from time to time but I do often reach for my more staple accessories than I do their louder counterparts.
My point being that you don't necessarily have to be a minimalist to enjoy the ease of accessorizing with simpler, staple pieces. So whether you are a minimalist in the full sense of the word, or maybe just partly, like me, this is for you. I found 10 staple accessories for minimalists (or those of us who like the simplicity of minimalism in our accessories) that you can wear time and time again with ease. 
Accessories for Minimalists
Let's just start with this black Michael Kors bag. It is timeless and can easily be worn day or night. Followed by this gorgeous tan hat from Urban Outfitters. I love the transformation adding a hat to an outfit can make. This color is perfect because it will match any outfit. That black belt with the gold circles is another great way to accessorize an outfit. I actually own this belt and wear it all the time! 
Some other great accessories for minimalists (that I didn't happen to include here) are a silk neck scarf or some timeless sunglasses. 
Moving on to some jewelry, lets look at these necklaces. Necklaces are one of the pieces of jewelry I wear very often. I have a couple different coin style necklaces that are what I most often reach for. I also love having something a little different such as that crescent necklace which can be layered with other dainty necklaces or worn on its own. 
Rings are the only thing I wear every single day. I actually wear the same 5 rings (my wedding rings included) every day. Having a simple set like this one makes it super easy to toss on every day and go without worrying if it goes with your outfit or not.
Earrings are something I actually very rarely wear. I just never think to put them on. But those of you who do wear them regularly, some simple studs like these gold ones or those cubic zirconia ones are great options for every day wear. They can also easily transition into night as well.
Last up are a couple of dainty bracelets. These are another accessory I rarely wear these days but if I were to start wearing them again, either of these 2 would be my choice. I also love that these can be layered with a couple other similar bracelets or even some thin chain bracelets. 
There you have it! Some amazing staple accessories for minimalists, partial minimalists, make it easy on myself-ists, whatever you might consider yourself! Let me know what kind of accessorizer you are in the comments below and I will see you next time. 😊
Find even more accessory staples here!