5 Fashion Rules to Leave Behind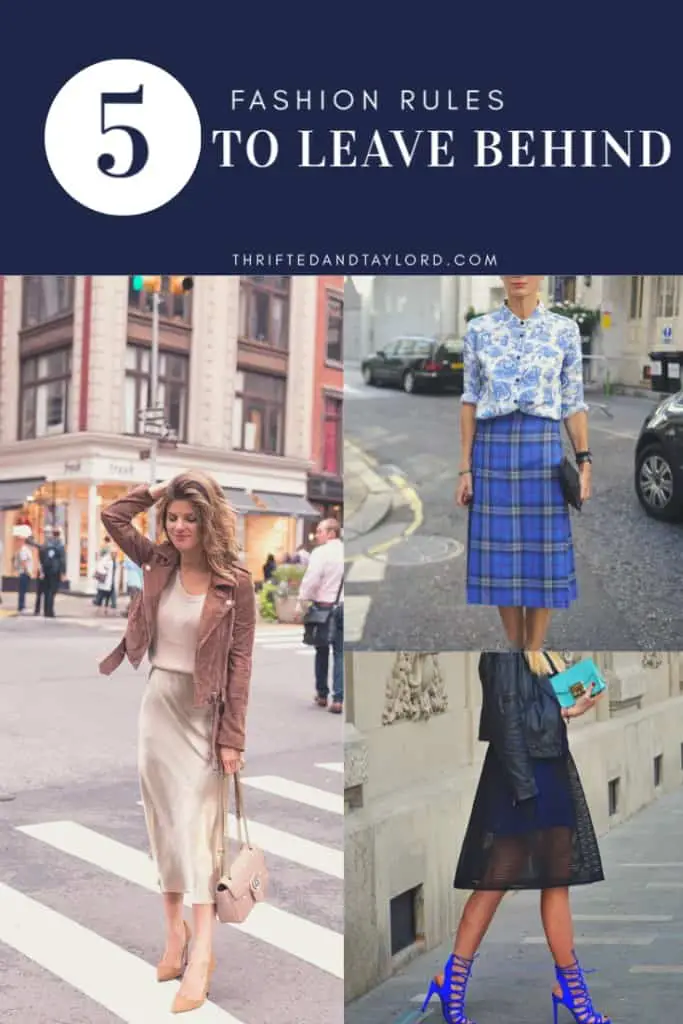 This post contains affiliate links for which I may earn a small commission at no extra cost to you. Thank you for your support! Learn More.
Whomever said rules were made to be broken might have been a bit of a troublemaker. But when it comes to fashion rules, I have to say I agree. Fashion is subjective. Everyone has their own personal style and view on fashion. That's what makes it so fun. So setting rules in fashion is kind of an oxymoron because you can't set rules for something that is open to interpretation. 
There are a good supply of fashion rules out there and some of them, which I like to think of as more of guidelines than rules, make sense. For example, layering is a great way to add interest to an outfit in addition to added warmth. That's a good "rule" or as I said before, guideline. 
Then you have some other rules that are kind of outdated and really don't belong in the world of fashion any longer. In this day and age when expressing your true self is ever so present, it is only right to extend that into the world of fashion. So many people express themselves with their clothing choices. So let's say goodbye to the rules. Here are 5 fashion rules to leave behind and say "see ya never!"
1. Never Wear White After Labor Day