The GIANT List of Farmhouse Decor | All On Amazon!
This is not a sponsored post. This post does contain Affiliate links, to learn more visit my About section.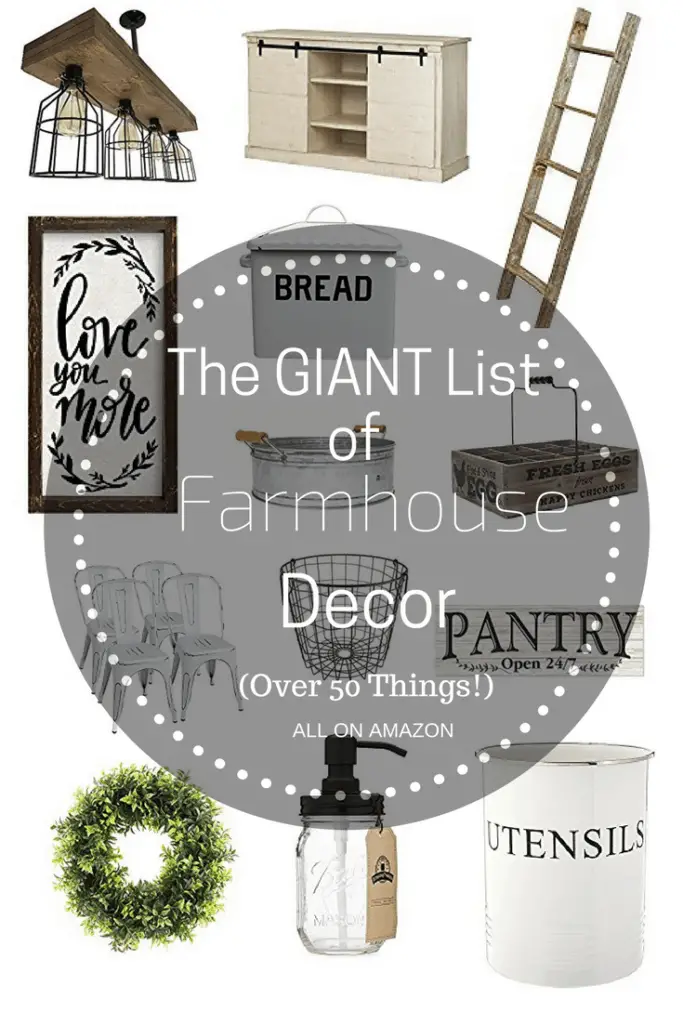 Anyone currently remodeling your home? Or maybe just redecorating? Maybe you're just on the hunt for a few new pieces to finish off a room? Well if you are and happen to love the farmhouse style as much as I do then you have just hit the jackpot.
I went ahead and put together a giant list of farmhouse décor for you. And by giant I mean GIANT. There's over 50 things I've plopped into this list for you. Plus they're all in one place, the wonderful world of Amazon. Wait until you see all the perfect pieces I found!
First let's talk Amazon. I know I've mentioned this in the past but for anyone who hasn't been made aware, are you a prime member? Or maybe you've been thinking of trying it out? I have had it for 2 years now and it is so worth the $99 a year or $12.99 a month. Especially if you shop online.
You can even get grocery items off Amazon and save yourself a trip to the store. Plus they have music, movies, and eBooks which you have access to as a prime member. That's a huge bang for your buck.
You get free two day shipping on prime eligible items, which most things are. I've even gotten things the next day. There are also special deals and sales that are only available to prime members. There are tons of other benefits as well you can check out. If you're ready to try it out, you get 30 days free
!
Let's get into this list!
If you have been toying with the idea of adding some farmhouse décor but aren't sure how, check out this post! Go ahead and get your shopping on, let me know if you'd like me to do this kind of post in a different decorating style down below! See you next time ☺