This post contains affiliate links for which I earn a small commission at no extra cost to you, to learn more visit my About page. Thanks for supporting the blog!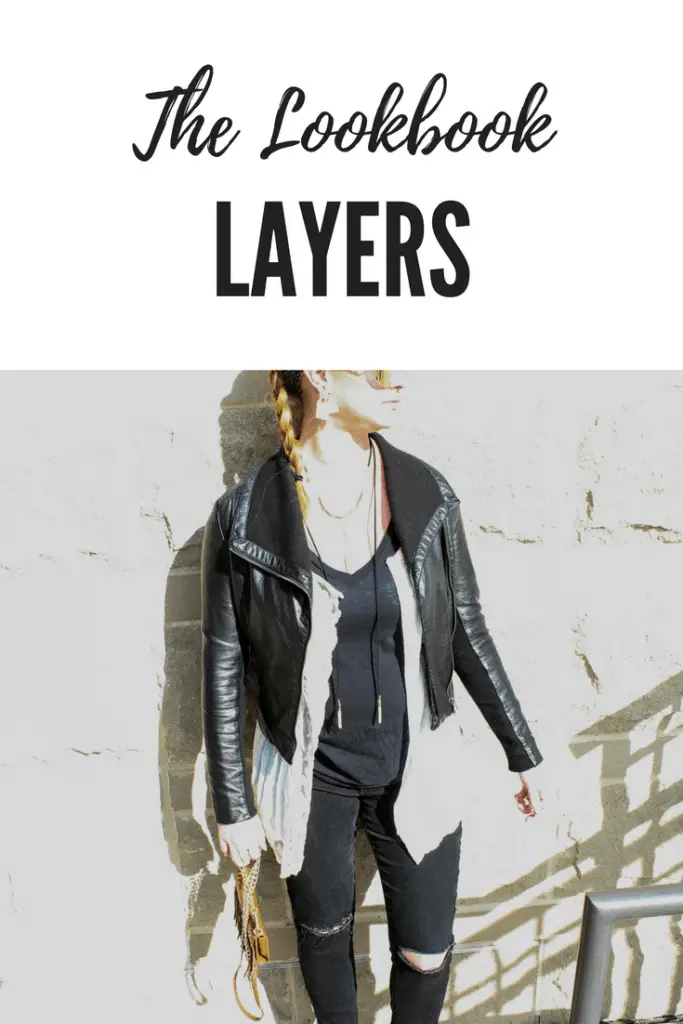 Wow it's been a hot second since I last did an outfit post, huh. Well I'm back! And while the weather is dancing between winter and spring I thought it would be perfect to talk layers. I love to layer. I love to be warm. But also love having the option to shed a layer if it gets too warm and still have an adorable look underneath. I also love the look that a layered outfit gives off. Adds so much more interest.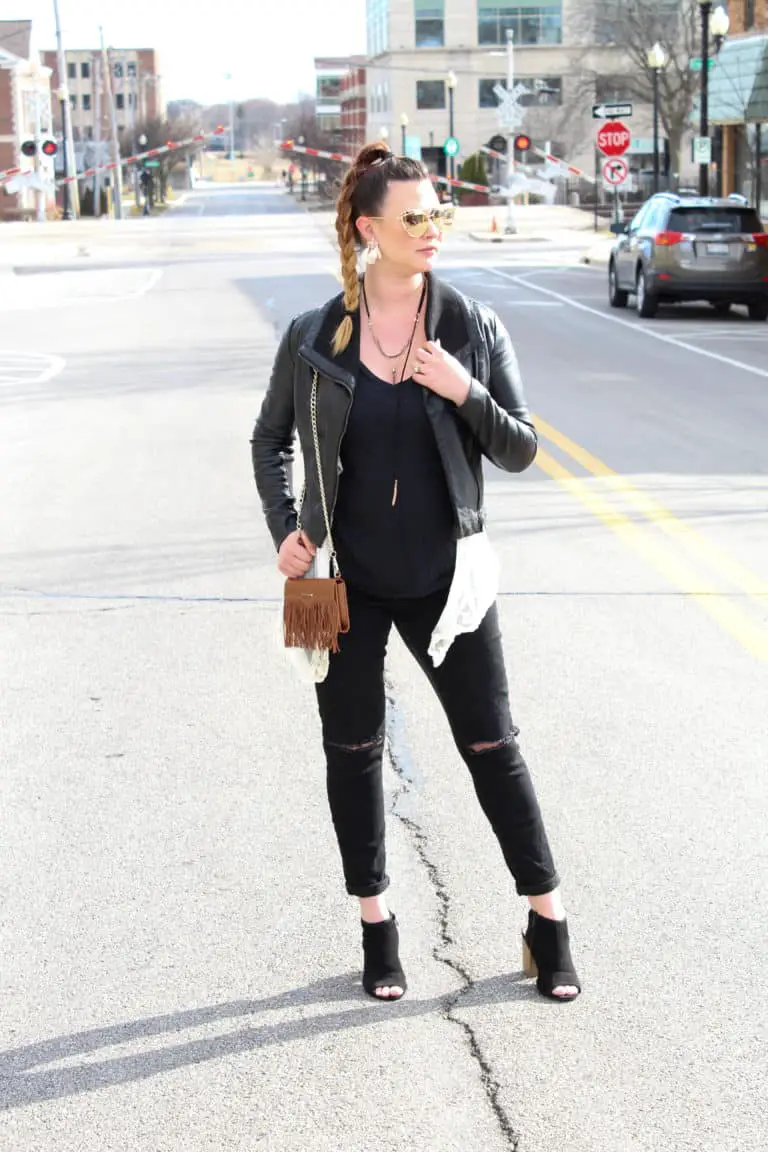 So this look is full on street wear, edgy, cool girl with just a touch of boho. Just a touch. It's been a while since I've ventured to my edgy side and it felt good to rock this look! So this day was one of those deceivingly cold days. It was so sunny. So sunny. As you can tell I'm sure. So while it looked nice and warm, it was in fact so cold. Thankfully my leather jacket actually kept me pretty warm.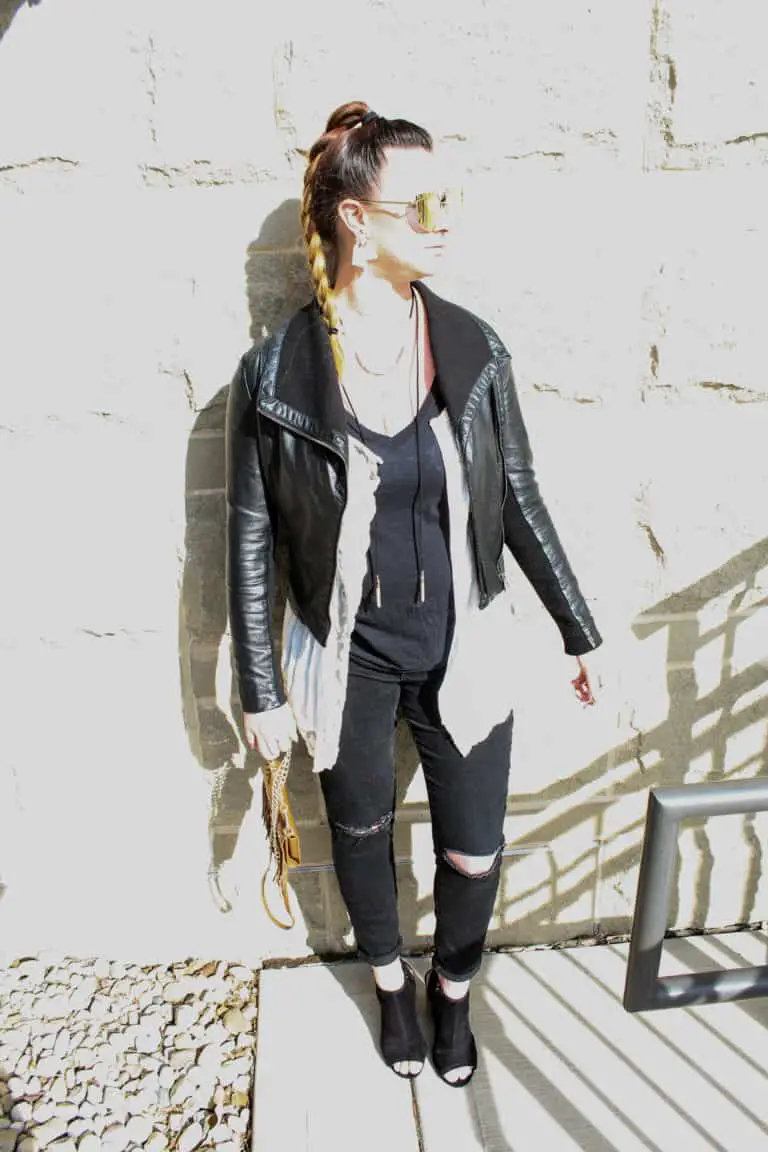 I opted for all black minus that cream, lacey, boho-esque button down which I wore open. I love the texture that layer gave to the whole look. I love me a good basic tee, so I opted for this black v-neck. These black skinnies with the holes in the knees are probably my favorite black jeans. I actually Thrifted those jeans and did the holes myself.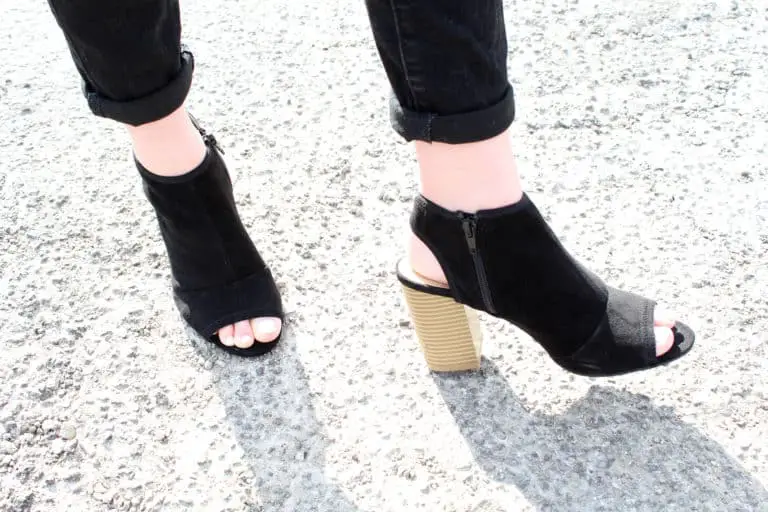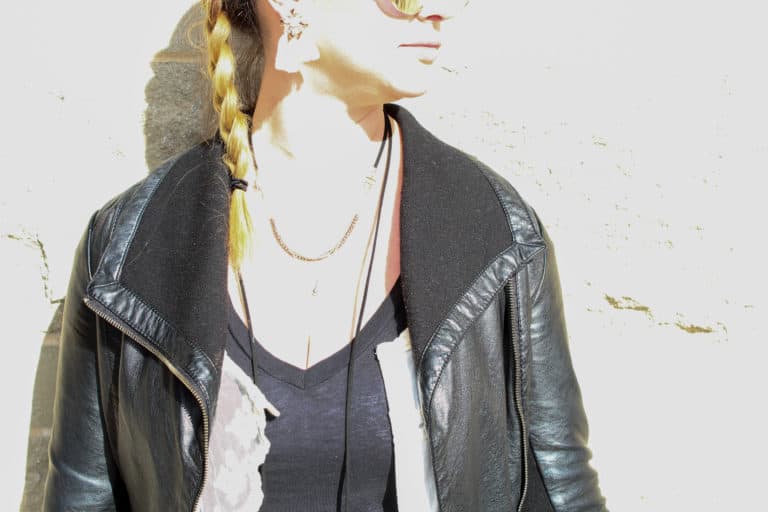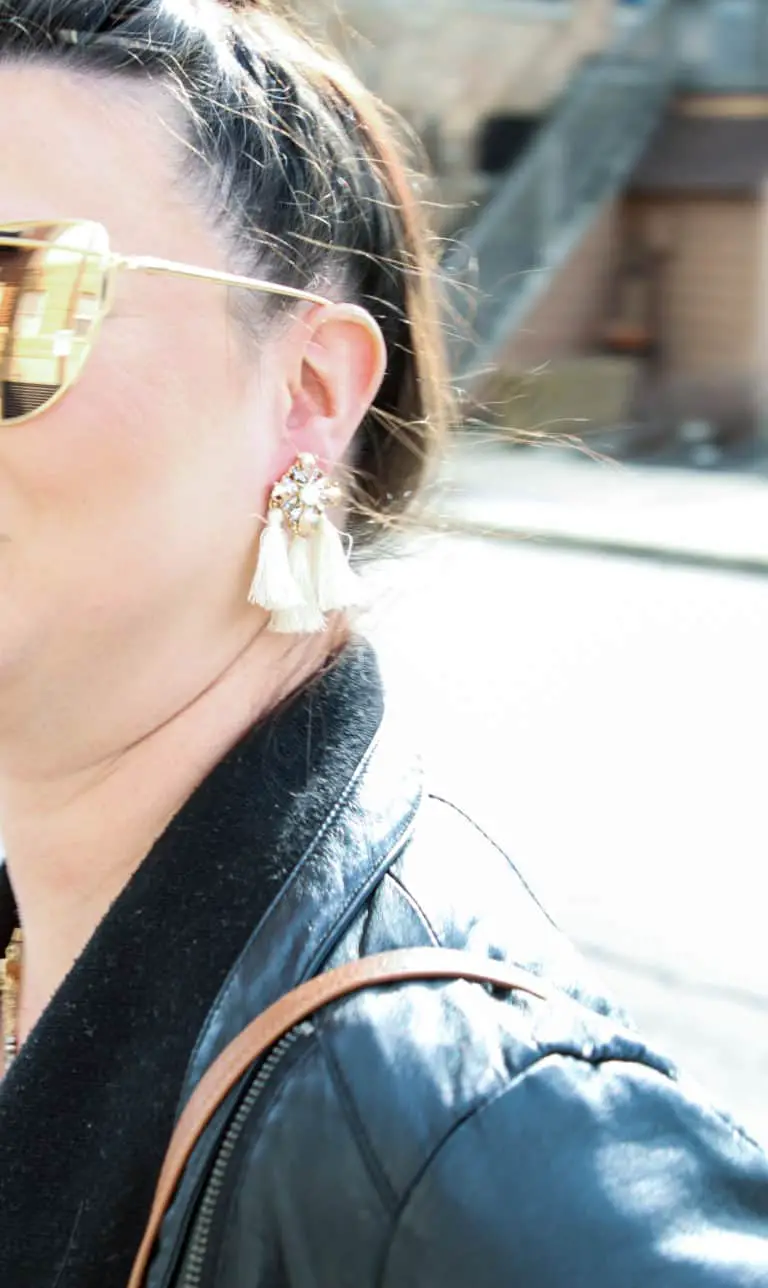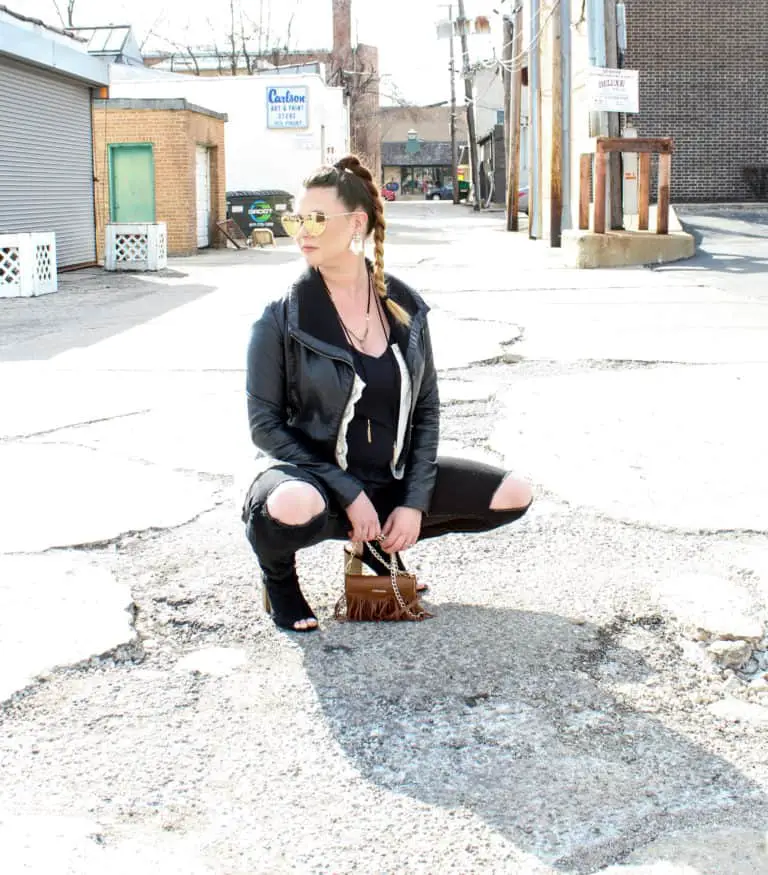 I love those black open toe booties. They are super comfortable and so so cute. Perfect for this look. That necklace is a wrap necklace. I wear it so often because it goes with basically everything! The earrings. Oh my, I love these so much. I am all about the tassel earrings at the moment, so I had to wear these bad boys. That tassel clutch was a birthday gift actually from one of my good gal pals. I love that little clutch bag. It fits everything I need and it super compact. I had to rock some sunnies because as I said before, it was way sunny that day. So I grabbed these ones which are so cool!! 
I'm ready for that warm weather to stay put, how about you!? Until then, hope you got some fun inspiration from this look. I linked similar items if you would like to recreate this look. If you do, be sure to tag me so I can check you out! See you next time ☺