This post is not sponsored. This post does contain affiliate links for which I may earn a small commission. Learn more.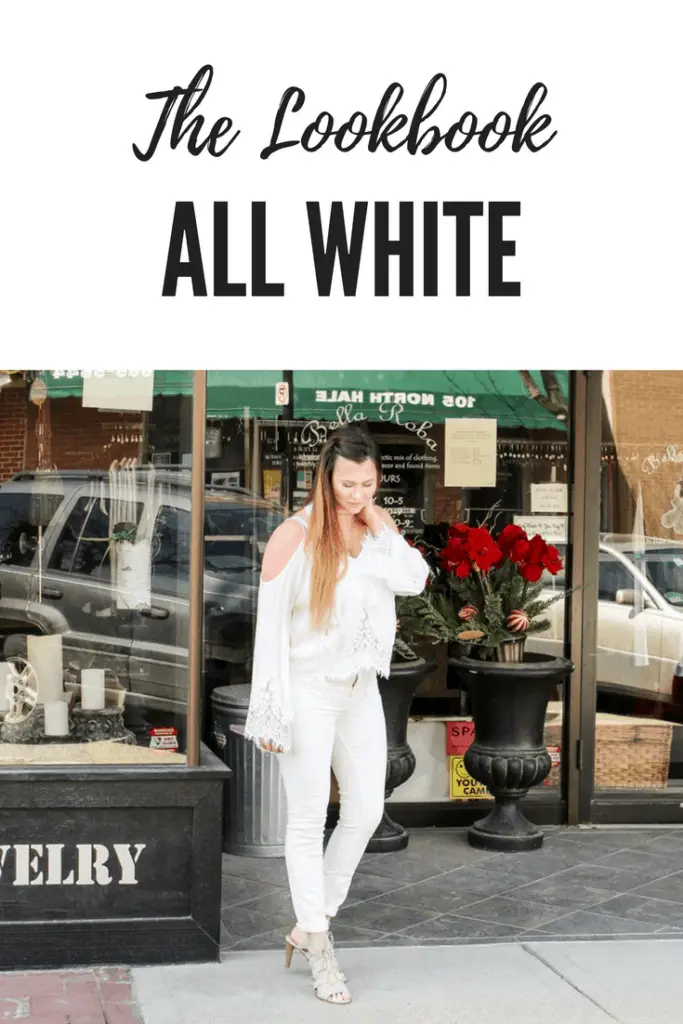 I love wearing white. It's a nice color on me and it's so fresh and airy. Perfect for spring. Today I thought I'd show you how easy it is to rock all white. You can wear any color head to toe really. Some can be a bit more challenging, but white is so simple. You can go with all one shade or pair slightly different shades of white to give a little more dimension. There really is no wrong way to wear all white.
I love this look I put together, it screams "thank goodness the warm weather has arrived!" I linked some similar items for you so you can get this look too.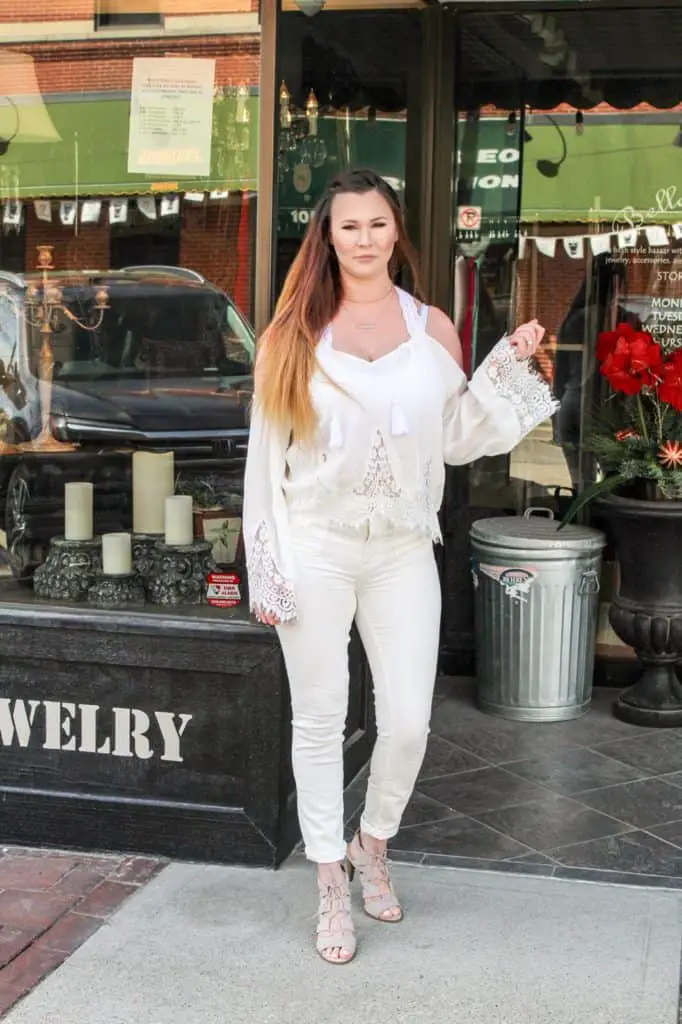 You know I love myself a flowy boho kind of shirt. I love the lace detailing on this so much. The bell sleeves are to die for. The neckline is adjustable which is cool. You can change it to best fit your taste. I love the little tassels too. Underneath I wore a white lace bralette.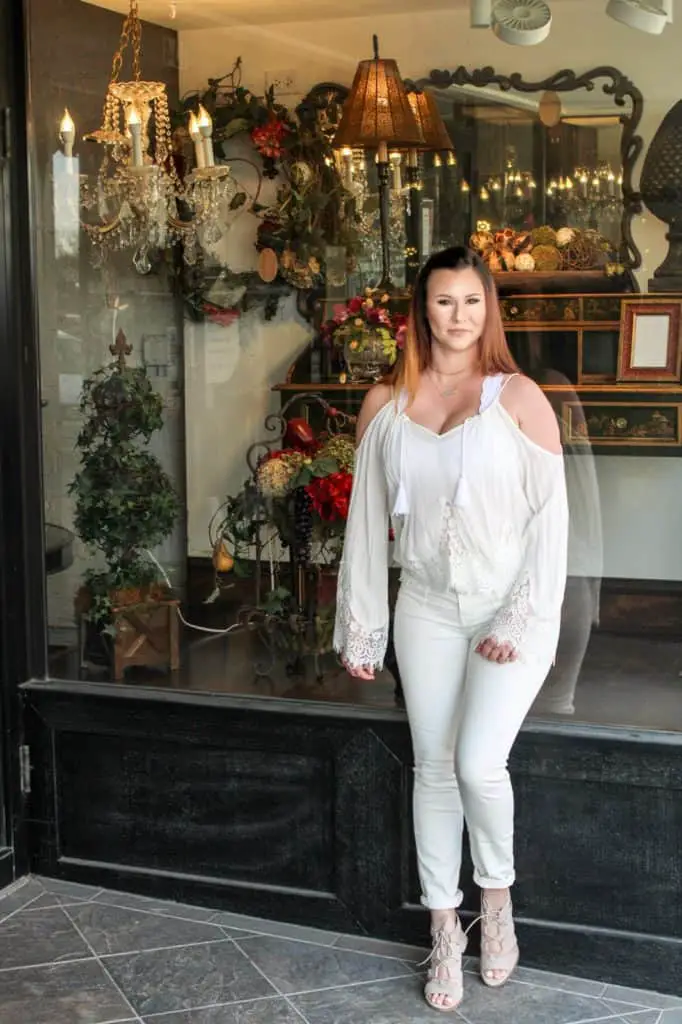 White jeans can be daunting. What if they're see through? What if I spill? Well I'm a total klutz and have somehow managed to keep mine white by some miracle. But the good thing about white is that it can be bleached!
Also, this is one of those pieces in your wardrobe I recommend spending a little more money on. That is how you get past the see through issue. Cheaper jeans are made of cheaper materials so they tend to be more see through. The ones I have on are from Free People, these are a great option for you.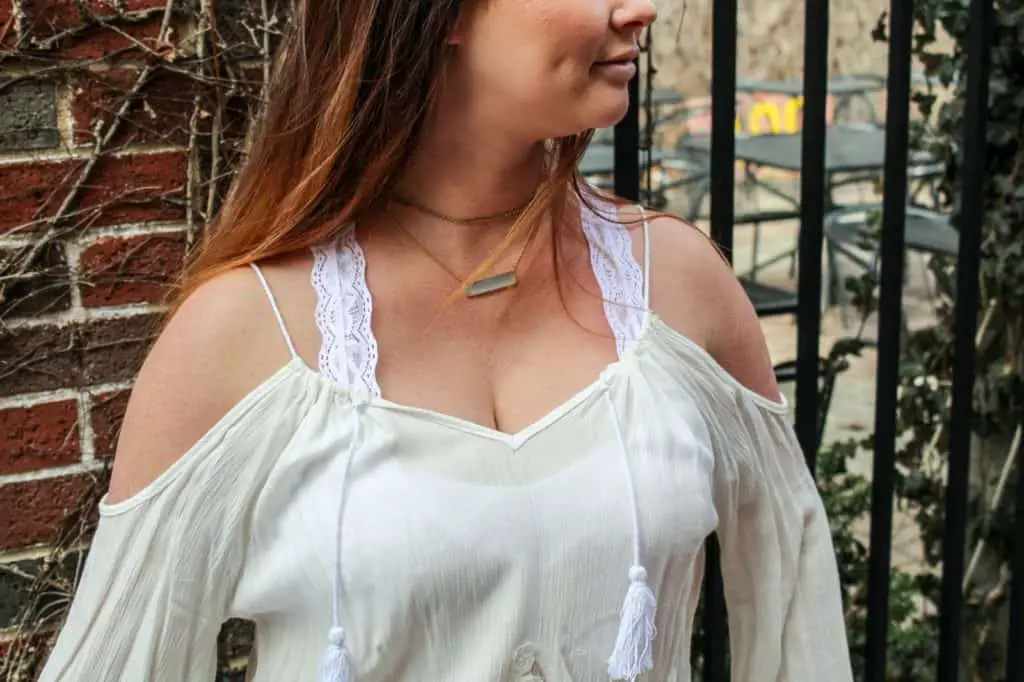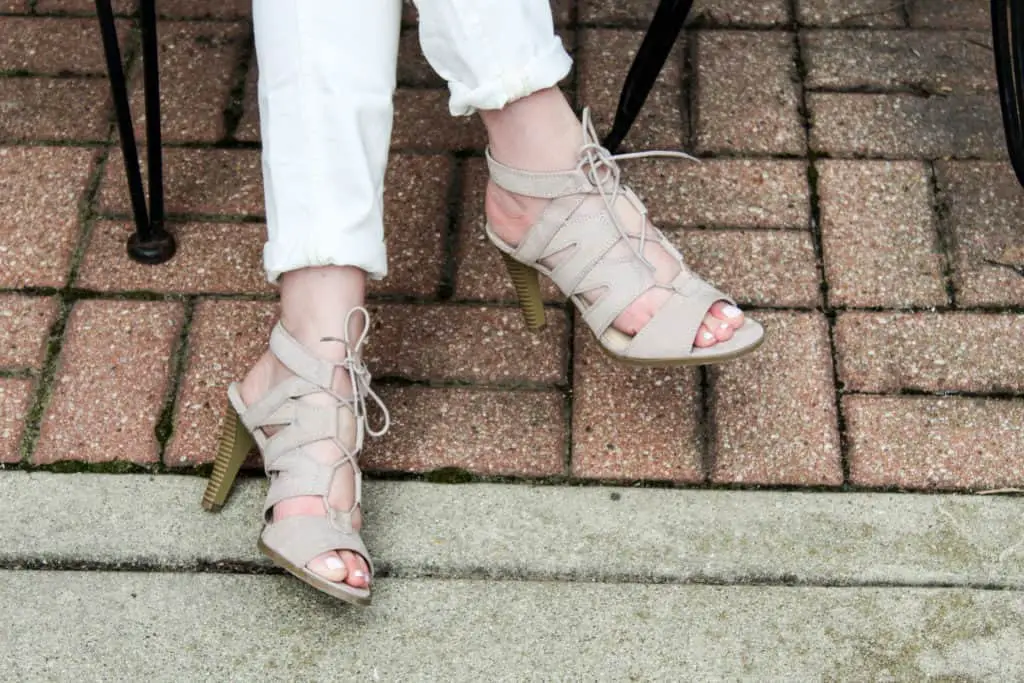 For my accessories I kept it simple. A couple dainty necklaces. That stone one was a Christmas present from the hubs and the chain one was a thrift find. Then those lace up heels which are quickly becoming one of my favorite spring shoes. I will be wearing these well into summer and possibly even into the fall if an outfit needs them. I love how versatile they are.
I hope you enjoyed this look. Be sure to let me know if you tried this out, or maybe you want to try another color?! See you next time ☺