The Lookbook | Thrifted Blazer
I have to admit that since Jaxin made his debut my days have somehow gotten shorter. The amount of things I need to get done in a day while also keeping a baby happy, fed, etc has certainly taken a toll on my ability to do all things blog. Including thrifting. I have managed to squeeze in a few quick trips for some home décor projects and posts I'm working on. But it has been a hot minute since I've done a good clothing thrift.
I decided to go back through my closet for some older thrifted items that I could style and I came across this blazer from a haul last year! I spotted it immediately as I was walking down the jacket aisle. The print is velvet and it's kind of a satin mixed with taffeta material. It looked so cool, I knew it needed it come home with me. So I went ahead and put together this look for you guys. I linked some similar items in case you love this look and wanted to get a similar one for yourself. Let's dive in a little deeper!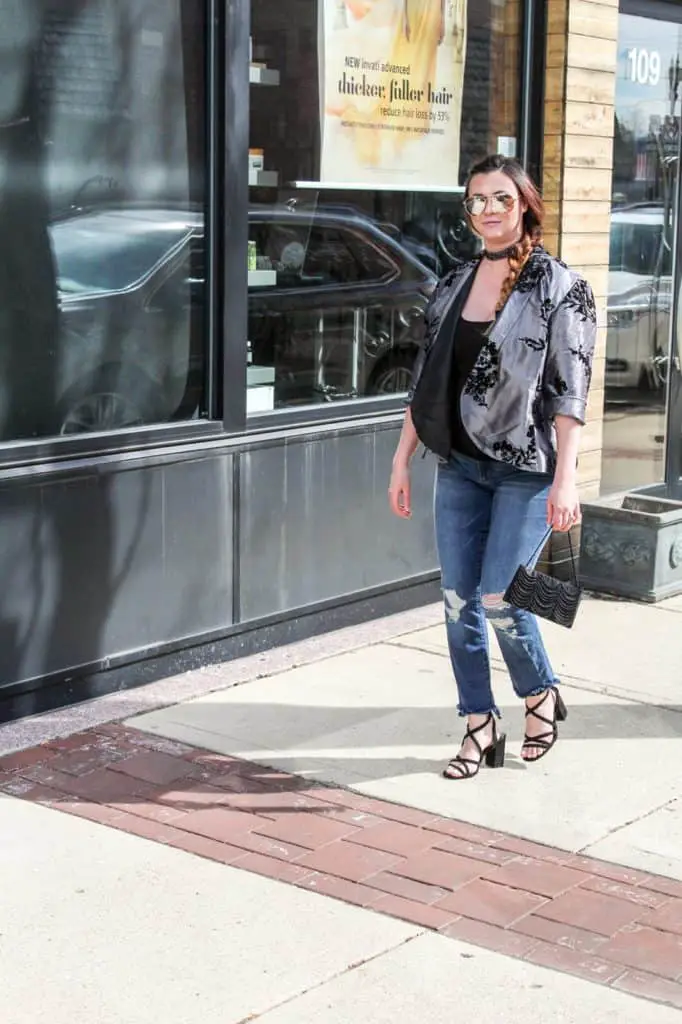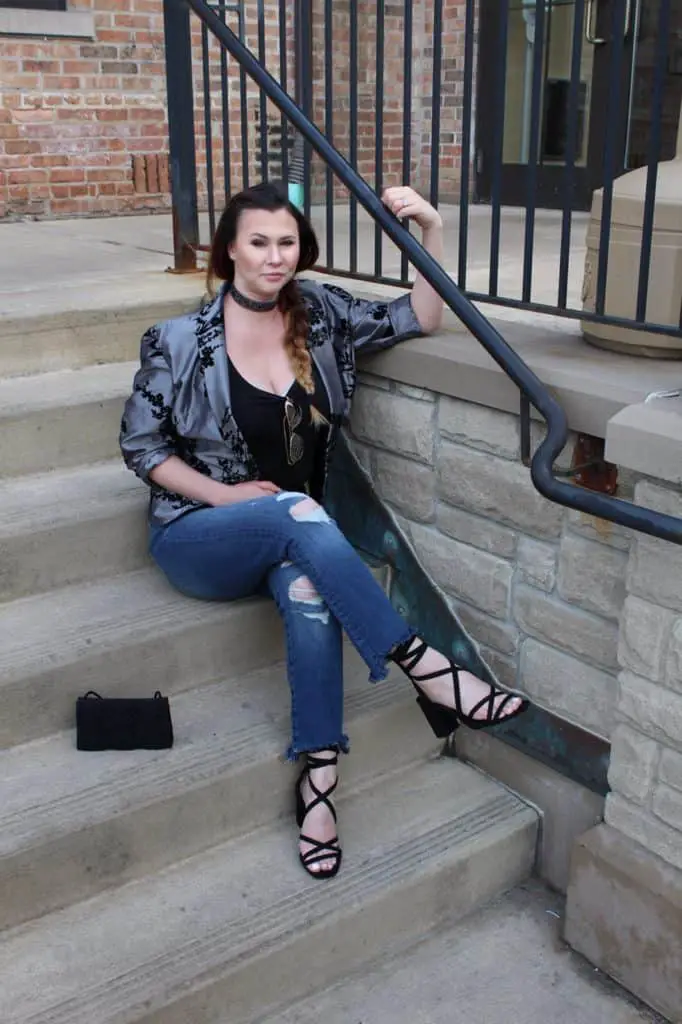 Since this blazer makes quite a statement on its own, I wanted to keep the rest of the outfit pretty simple. The blazer is a little bit big for me but I like that slightly over sized look. I went with a simple black tank underneath it. My jeans have just enough distressing and raw hems which add a little interest as well.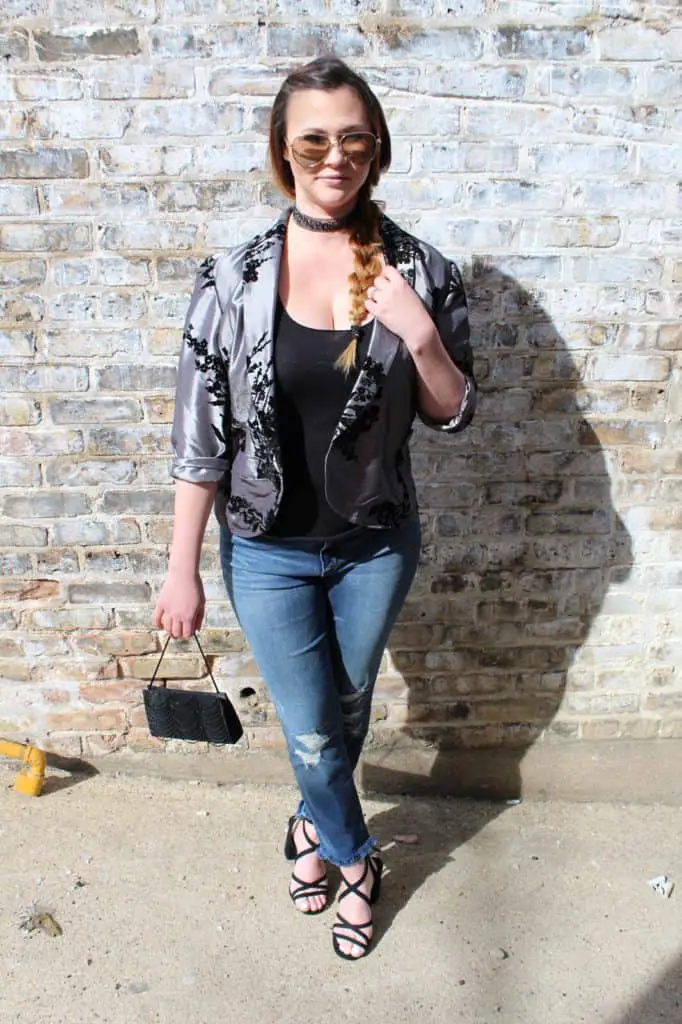 To accessorize I went with this really pretty black lace choker which is beaded. I thought it played well off the jacket. I love these lace up heels. They're faux suede and super comfortable. That little black evening bag is another thrift find. I love little bags like this to glam up a more casual look and I love the beading on this. I tossed on some shades since it was super sunny and I like how they finish off the look.
I forgot how much I love styling my thrift finds! You never know what you might see in the store and initially think yikes that's weird, and then take it home and style it to make it into a wow that's cool. I'm going to need to find some time to get a new thrift trip in because I sure do miss it. What did you think of this look? See you next time. ☺