How To Create A Capsule Wardrobe At The Thrift Store
Capsule wardrobes are becoming more popular, especially for those who are trying to simplify their homes and lives. With second hand shopping also becoming more popular, it makes sense to combine the two. Let's talk about how to create a capsule wardrobe at the thrift store.
What is a capsule wardrobe?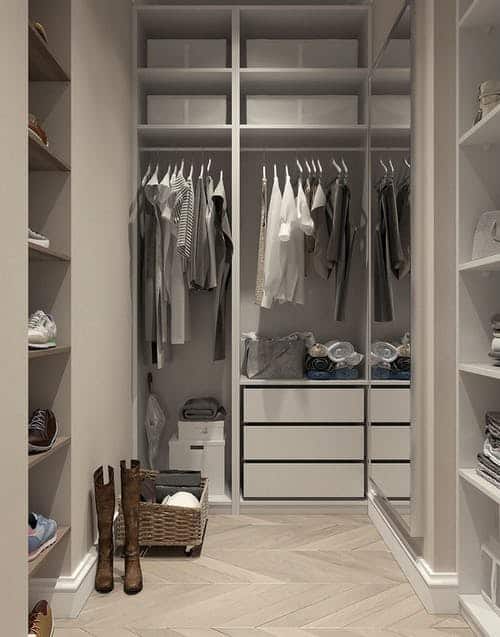 First of all, let's go over what exactly a capsule wardrobe is. A Capsule wardrobe is a small collection of clothes that are similar in color and style which can all be worn together. Typically they are made up of mainly wardrobe staple pieces but some people also choose to switch out a few trendy pieces each season. The size of your wardrobe will depend on how simple you want it to be. If you like having more options you may opt for a few pieces of each category versus only 1 or 2. That part is up to you. 
Many people choose to go this route to make getting dressed in the morning much easier since there is less to choose from, they like the way everything fits, and everything goes together so it's easy to put outfits together. It also can be a much more sustainable choice since you are not constantly buying new clothing. 
Shopping at the thrift store for your capsule wardrobe is not only cost effective but also another way to make more of a sustainable capsule wardrobe. I've written about the benefits of shopping secondhand so be sure to check that post out if you haven't already. 
But the main point is, by buying something secondhand you are making a much better choice for the environment than you are by buying something new. So buying less clothing by having a capsule wardrobe and then also buying that clothing secondhand, makes for a very sustainable wardrobe.
You can find amazing brands and high quality pieces that will be perfect for your capsule wardrobe at the thrift store. Many times I even find things that are brand new with their original tags attached. So I highly recommend checking out your local thrift stores first when putting together your capsule wardrobe. 
First thing's first, clean out your closet.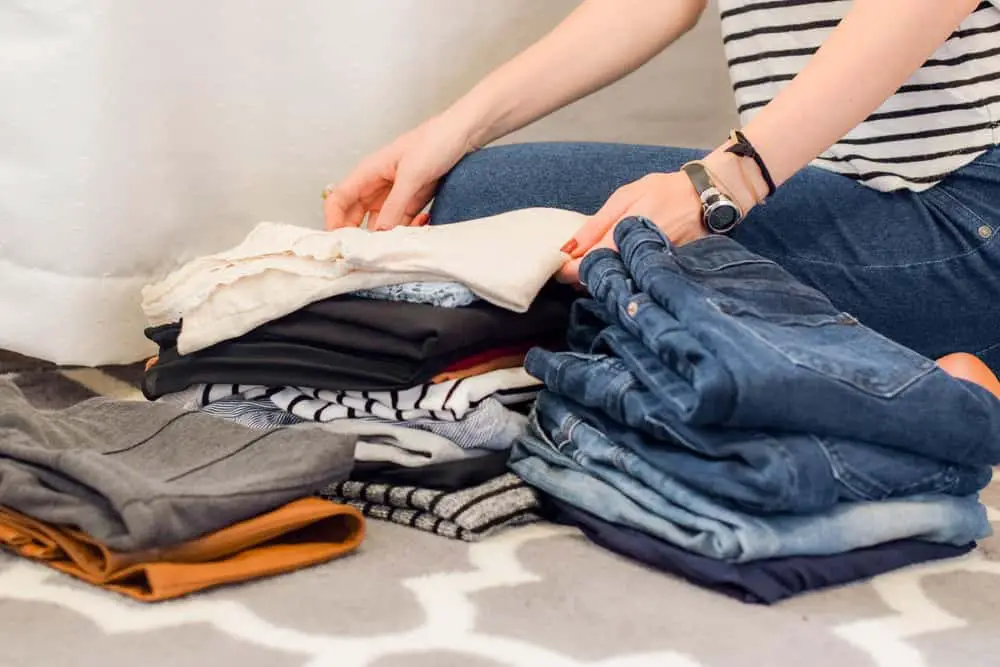 Before heading to the thrift store you need to do a closet audit. This closet organization post lists my favorite methods to clean out my closet. The only difference is that since we are making a much smaller capsule wardrobe, you will need to get rid of a large portion of what you own (assuming you have a pretty full closet.) 
Begin by emptying out everything in your closet and drawers. Anything that doesn't fit or that you don't like the way it fits automatically goes in the donate pile. Anything you always skip over and never reach for goes in the donate pile. Anything that has stains or needs mending that you haven't tended to in a significant amount of time (meaning you probably never will) either donate or if it is beyond repair or very stained then toss it. 
Pull out the pieces you wear all the time and that make you feel really good and place those in your closet or drawers. Make sure you are paying attention to color schemes. What colors do you have a lot of in your closet? You don't want to have more than 6-9 colors (including neutrals) to begin your capsule warble with so that your wardrobe will be able to be much more versatile. 
The exception to this would be if you have pieces for different seasons. We tend to wear certain colors during certain seasons so don't count those as a whole. I would count 6-9 colors per season.
Assess what is left, if anything. Do the items you have left go well with the items (color and style) you have put away? If not, they need to be donated. If they won't work with your capsule wardrobe, they won't end up being worn and could potentially make building outfits more challenging which is exactly what we don't want. 
How many pieces do you have in your closet and drawers? Is it still an excessive amount? Really think if a capsule wardrobe is what you want and if it will work for you. If so, you need to further edit your closet. 
Pull out the things you don't wear very often or that you like but don't necessarily love. These items are not the best things to have in your capsule wardrobe. You want every piece to be something you really love to wear to make the outfit selection process a breeze. 
Now reassess and decide what holes you have that need to be filled and make a list, that will help simplify your thrifting trip.
How to create a capsule wardrobe at the thrift store.
Now, let's get into the pieces to shop for to help build a capsule wardrobe. As I mentioned earlier, the size of capsule wardrobe you would like to have as well as what you already own, will dictate the amount of items you purchase from each of these categories. 
These are just the main categories of a capsule wardrobe so you want to be sure you have something for each of these, unless there is something listed that you never wear. Don't forget to keep your color scheme in mind while shopping!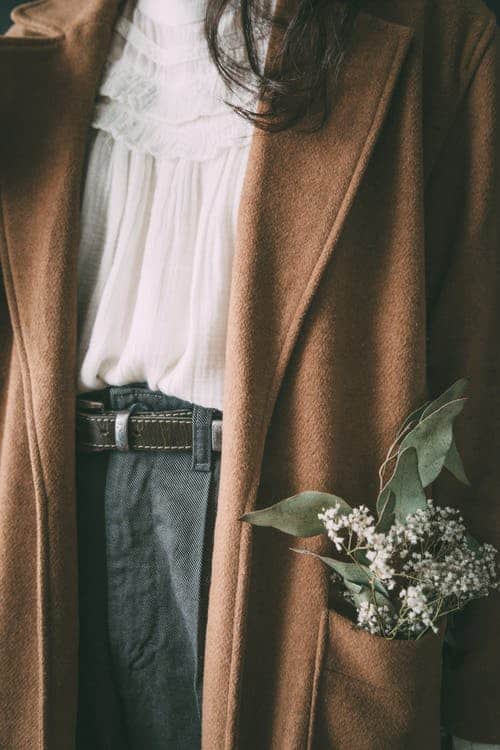 This may vary depending on the type of climate you live in, but assuming you live somewhere with all 4 seasons, you will need at least 1 jacket for each. I would suggest no more than 2 per season. 
For fall you may want something lighter for the beginning of the season, such as an anorak, and something a little warmer as the weather turns cooler. 
For winter you may want something for snow and cold weather in addition to more of a warm pea coat or other more formal jacket. You could get away with the same warmer coat for the end of fall and winter if you don't want 2 fall coats in addition to 2 winter coats. And if you don't have much use for a more formal jacket, then you only really need 1 jacket for winter. 
For spring you may want a lighter pea coat in addition to a more casual light jacket option. Again, if you don't have much need for a more dressy jacket, then a simple casual jacket will be all you need.
For summer you may not need an actual separate jacket and can just opt for a light layering piece which I will discuss next.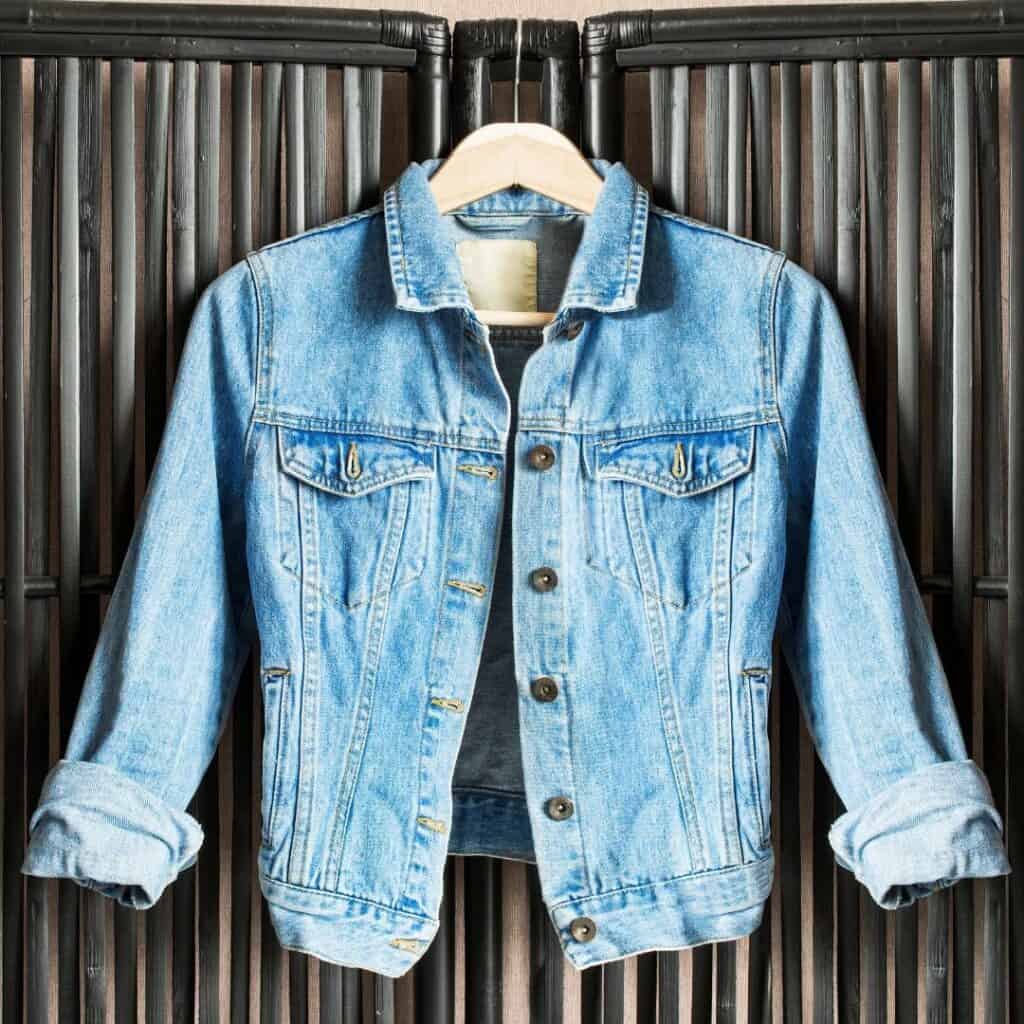 These can be worn as outerwear in warmer weather and can be used as an extra layer in colder weather making these year round pieces which you will want to keep in timeless silhouettes and neutral colors.
I would suggest getting the following for this category: a cardigan, a blazer, a leather jacket, and a denim jacket. Again, if you want a few more options perhaps grab 2-3 cardigans and 2 blazers, one solid and one patterned would be a good choice. Just remember to keep the pattern subtle such as a pinstripe or plaid. 
I don't suggest getting more than one leather jacket and denim jacket unless you want 2 different colors of each or maybe if you want one to be more fitted and one more oversized. If you know you would really wear them, then pick up 2.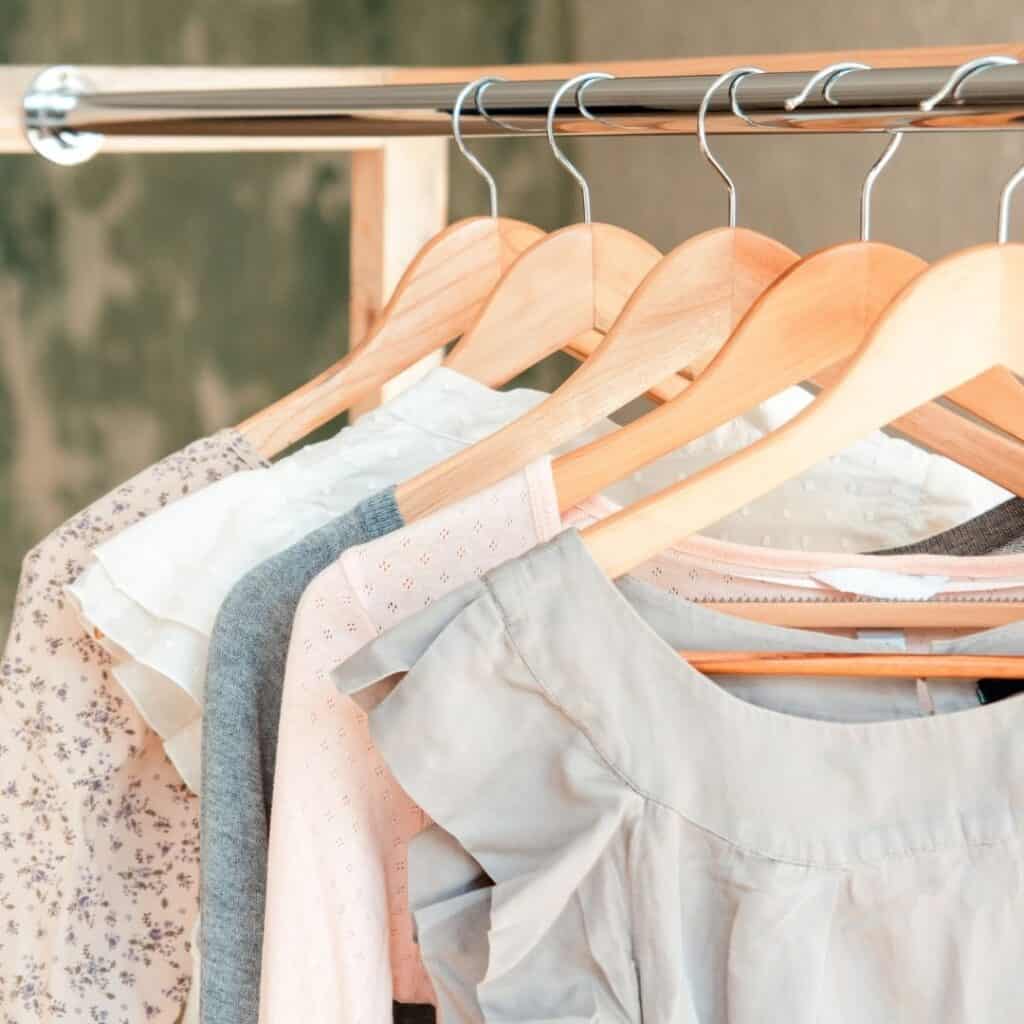 This is quite a broad category so I suggest again selecting a small variety of styles based on the seasons.  Some tanks and/or sleeveless, some short sleeve tops, and some long sleeve tops in different types of fabrics is a good place to start. If you live in a climate with cold weather then you will also want to pick up a few sweaters. 
The main thing to keep in mind while shopping, is to look for more timeless styles in neutral colors or colors that fit your capsule wardrobe and subtle patterns.
That being said, if you really love, for example, floral prints, don't think you can no longer wear them. Pieces that fit your defined color scheme that you know you will wear because you really love them, are perfect for your capsule wardrobe. Capsule wardrobe does not have to mean boring wardrobe.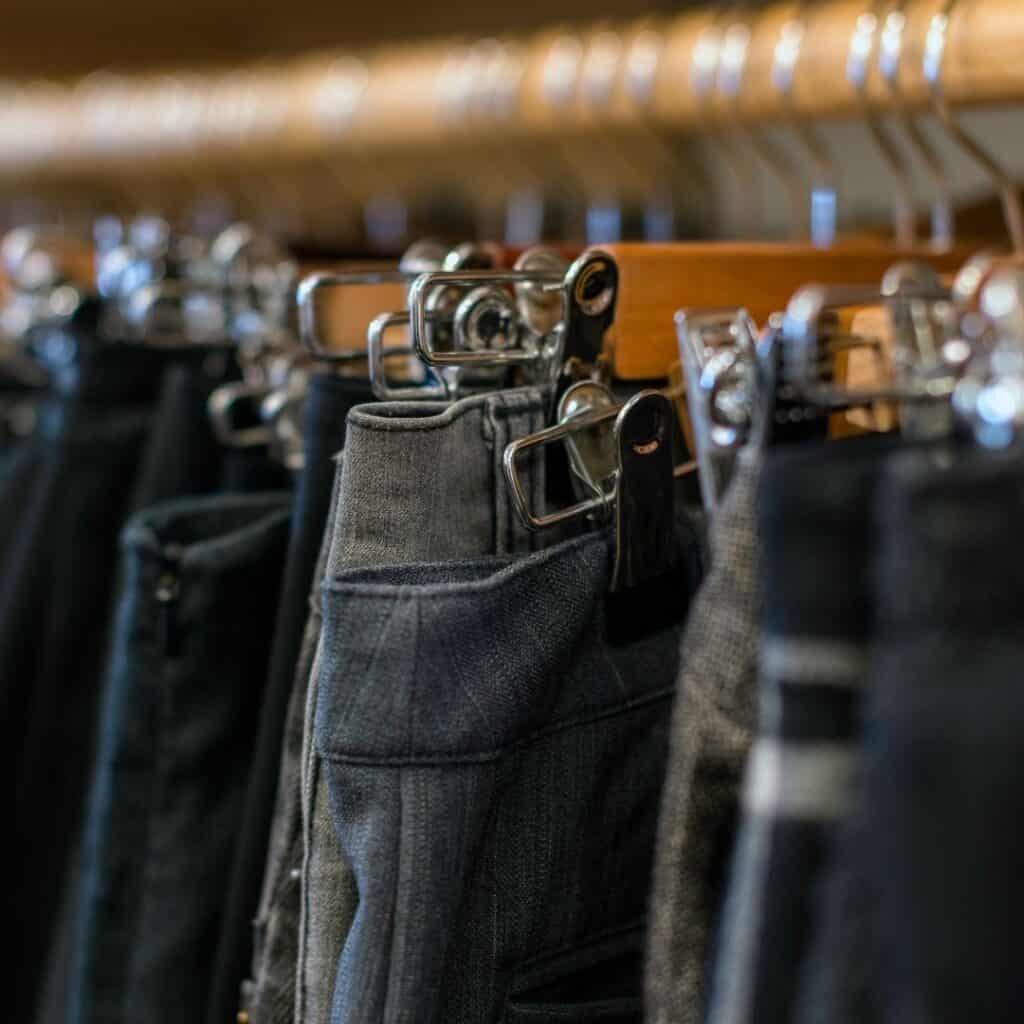 There are really just 4 categories to focus on here: jeans, trousers, shorts, and skirts. I would recommend 1-3 pairs of jeans in different cuts and colors, depending on how often you wear jeans. You could do blue, black, and white, or you could do skinny, straight leg, distressed, or whatever variety you prefer.
Trousers could mean something for work or dressier occasions or it could be a casual pant for everyday wear, or both. If these are for work I suggest getting 2-3 pairs (or more if you never wear dresses or skirts to work,) for casual wear I would say 1-2 pairs should be sufficient. Again, if you wear them often or want a little more variety, do 3-4 pairs instead.
Shorts are typically a seasonal thing, unless you live in a warmer climate and it's more year round. So the amount of shorts you have is dependent on that. For just 1 season I would say 2-3 pairs would be a good starting point. Especially if you also wear dresses and skirts.
For year round I would buy less jeans and trousers (maybe only 1 pair of each,) and more shorts. 5-6 pairs would be good since this is most likely your most worn bottom. 
The types of shorts you buy is entirely up to you and your own personal style. Just be sure they are all entirely unique from one another. 
Skirts can be worn during most seasons or year round, depending on where you live, so depending on how often you wear them, I would say aim for 1-3. Short, midi, maxi length, patterned or solid. Those choices are up to you and your style, I just reiterate to pick more timeless styles in a color palette that fits your capsule wardrobe.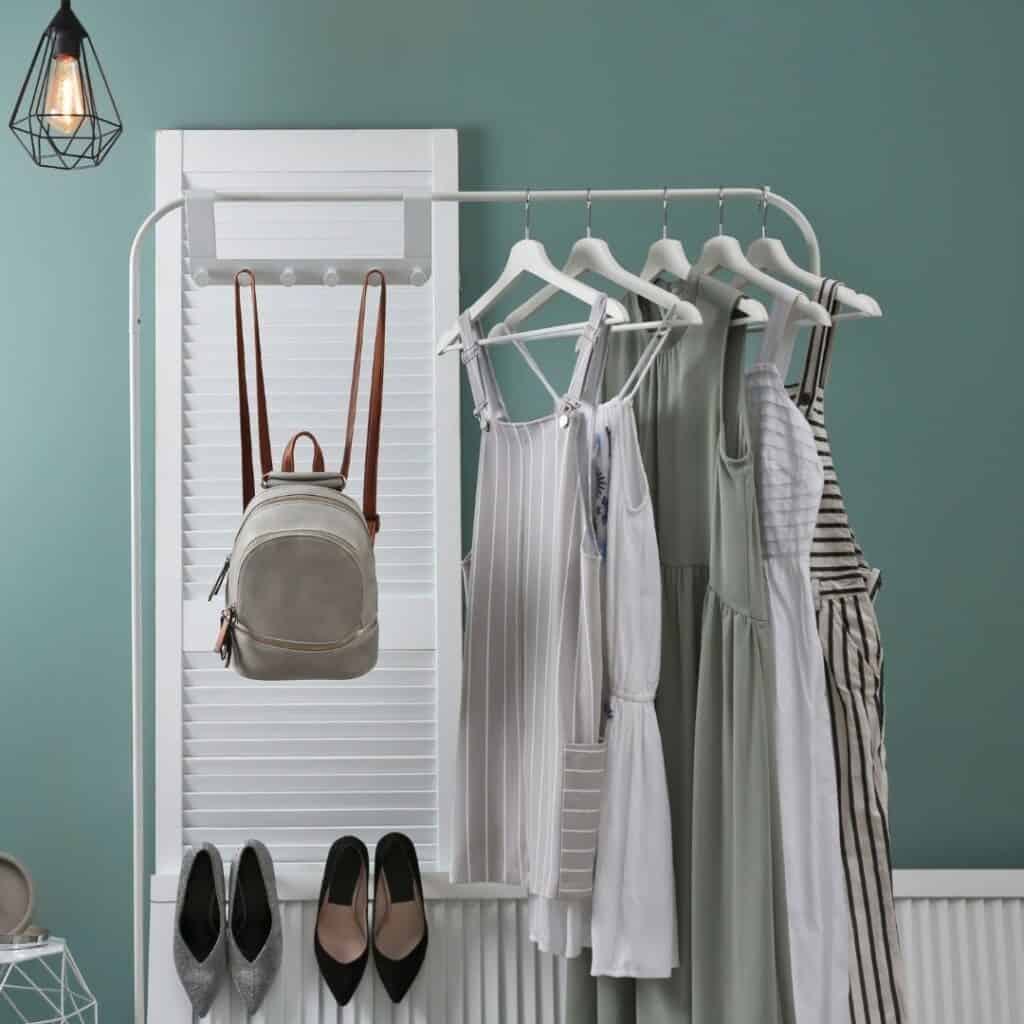 There are mainly 3 categories of dresses to consider: casual, work, and dressy. Casual could mean a sundress, something you wear over a swimsuit to the beach or pool, a maxi dress, or any other style dress you would wear as an everyday outfit. If you wear dresses during the daytime often, I would suggest getting 1-2 of each of those kinds of styles so you have more options. 
As for work dresses I would suggest starting with 1-3 dresses. Get them in different colors and styles if you purchase more than 1. Lastly, You probably will only need 1-2 dresses for more formal or night out events. Keep in mind you can also layer with these dresses to make a whole new outfit.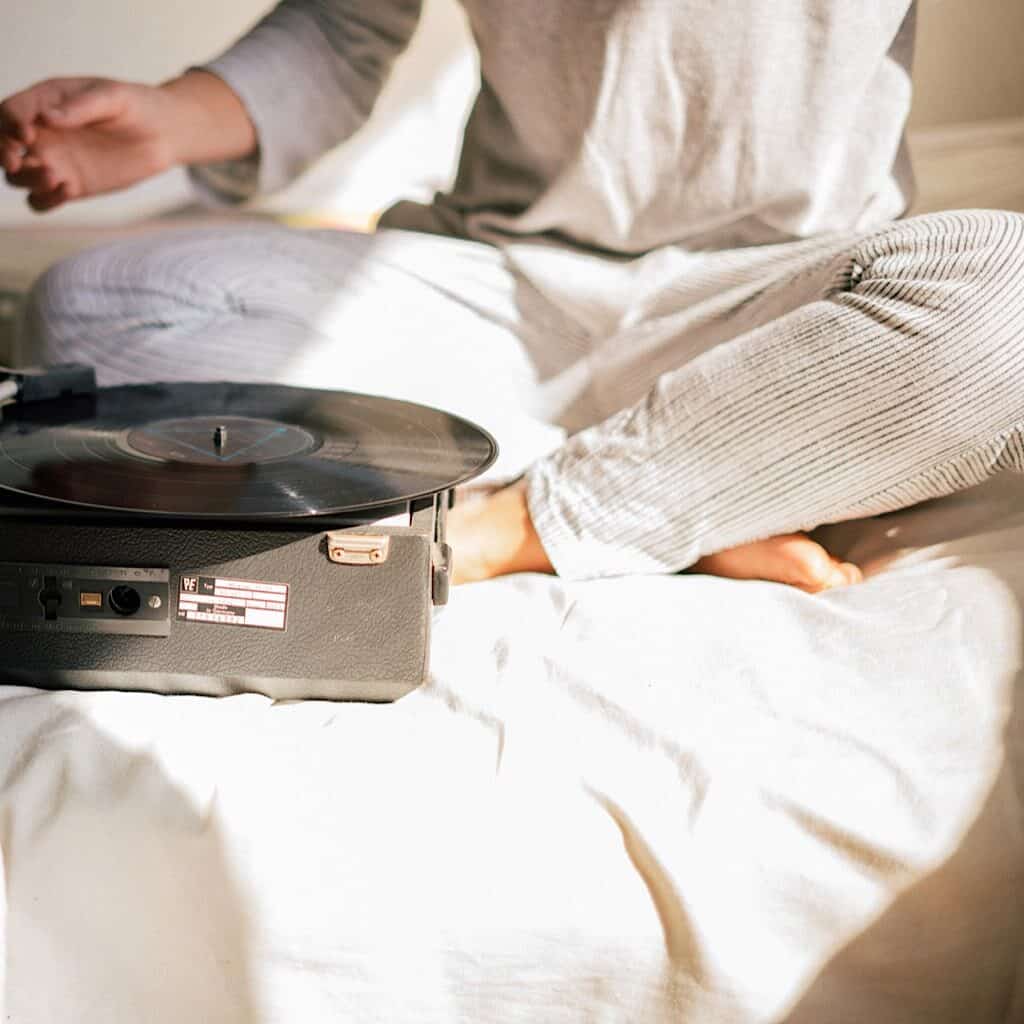 This last category is an important one to keep in mind. Some people might not consider their loungewear as part of their capsule wardrobe since it is mainly just for home. But if you truly want to simplify your wardrobe, simplify the entire thing.
Things you may like to include are athletic wear, pajamas, comfortable separates such as sweatshirts, sweatpants, and leggings, or cozy sweater sets, and any other style of loungewear you like to wear. 
Since these are items you will wear at some point everyday, give yourself at least a week's worth of options here so you aren't constantly having to do laundry. I would say at least 7 sets of tops and bottoms that can also be mixed and matched with each other. 
If you are someone who works out and wears athletic wear for more than just lounging, then be sure you have enough to cover a week's worth of workouts at the very least.
So now that you have a pretty good idea how to create a capsule wardrobe at the thrift store, get started on your closet and get the base of your capsule wardrobe built. Fill in the missing pieces with thrifted items and start making your mornings a little simpler. Remember that nothing here is set in stone, use this as a guideline and tweak it to fit your own needs. 
I will see you next time.