Transforming A Window into A Mirror
Hello friends!
Today I come to you with an awesome DIY I did turning an old window into a mirror. Let's first talk about the window. There is an amazing place called The Re-Store which benefits Habitat for Humanity and it is sort of a thrift store for building materials and household fixtures. You can find things such as windows, doors, lighting, appliances, furniture, bathroom fixtures, building materials, and the list goes on. Many items are donated left overs from contractors so they are brand new while others are items that were used but are still in good condition. I love going there because you just never know what you will find that you can use for projects. I found this cool old window for only $5!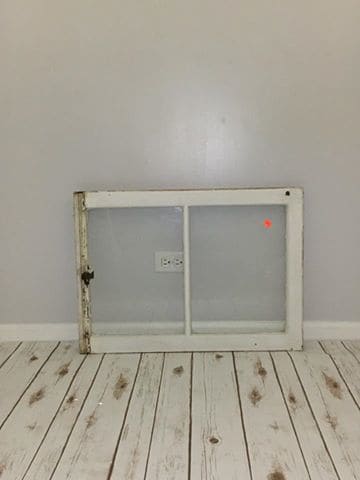 Now you have to be careful with these types of older items because as in my case, they often were painted with lead paint so they will need to be repainted or sealed which is what I chose to do. I liked the look of the chipped paint so I used Polycrylic to seal it as opposed to repainting it. I like polycrylic because it does not yellow over time like polyurethane will. It does come in a few different finishes, I chose a satin finish. You can find it here.
Now onto the DIY process. This spray paint is probably one of my favorite things to use. There are a few different brands that make a mirror like spray paint but my favorite is Krylon Looking Glass. It can be purchased at most stores but I find it is often sold out so you can use the link below to purchase online at the cheapest price I could find which is $11.99 at Hobby Lobby. You can also use their 40% coupon when purchasing to get it at an even cheaper price. Here is the link to purchase.
 When using this product, it is best to do several light coats allowing the product to dry in between coats which only takes about a minute. Keep in mind that the side you want to show should be opposite the side you are painting because this product dries dull on the side you are painting and then the opposite side is reflective. The second photo shows how it will look after 6 coats of paint.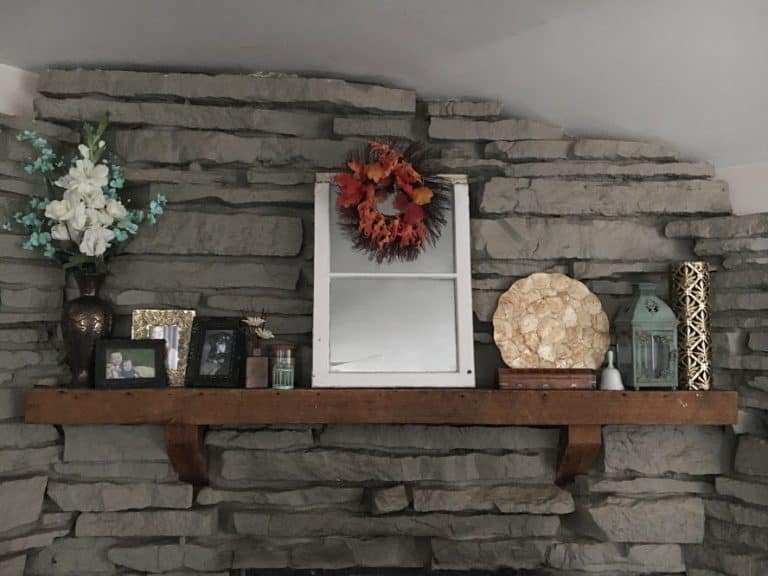 After it has dried this how the finished product looks. It kind of has an antiqued mirror finish and looks so cool with the chipped paint. I love how it turned out. I decided it would be perfect on my mantle.
I hope you guys enjoyed this DIY and let me know if you decide to try something yourself! As always, thank you so much for taking the time to read and any shares or likes are very helpful and appreciated.