Hearth and Hand Spring Collection Favorites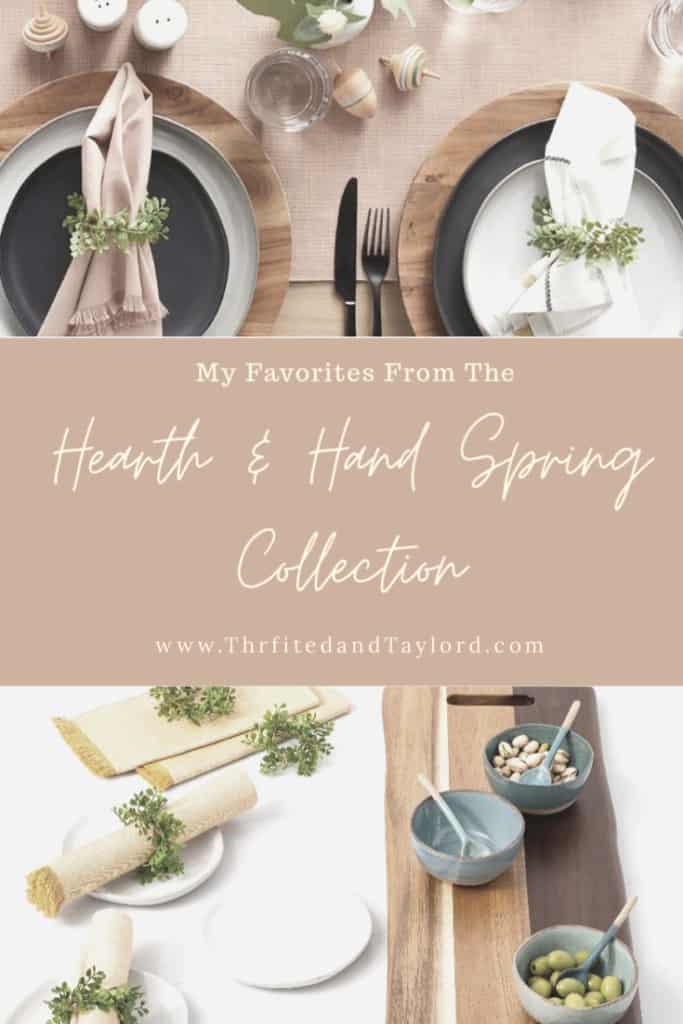 We finally started getting some nice spring weather around here. Only to get a little snow mixed in here and there in the next few days (or so they're calling for.) Gotta love Chicago weather! But a little crappy weather does not take away from the fact that it is, in fact, spring.
I was browsing some of the new Hearth and Hand with Magnolia line at Target (online of course) and there are so many beautiful new pieces that are giving me major spring vibes!
It's hard not to fall in love with everything but I definitely had a few that stuck out more than others. I figured I would share them with you, if you haven't had a chance to check out the new stuff yet. So these are my favorites from the Hearth and Hand spring collection.
Hearth and Hand Spring Collection Favorites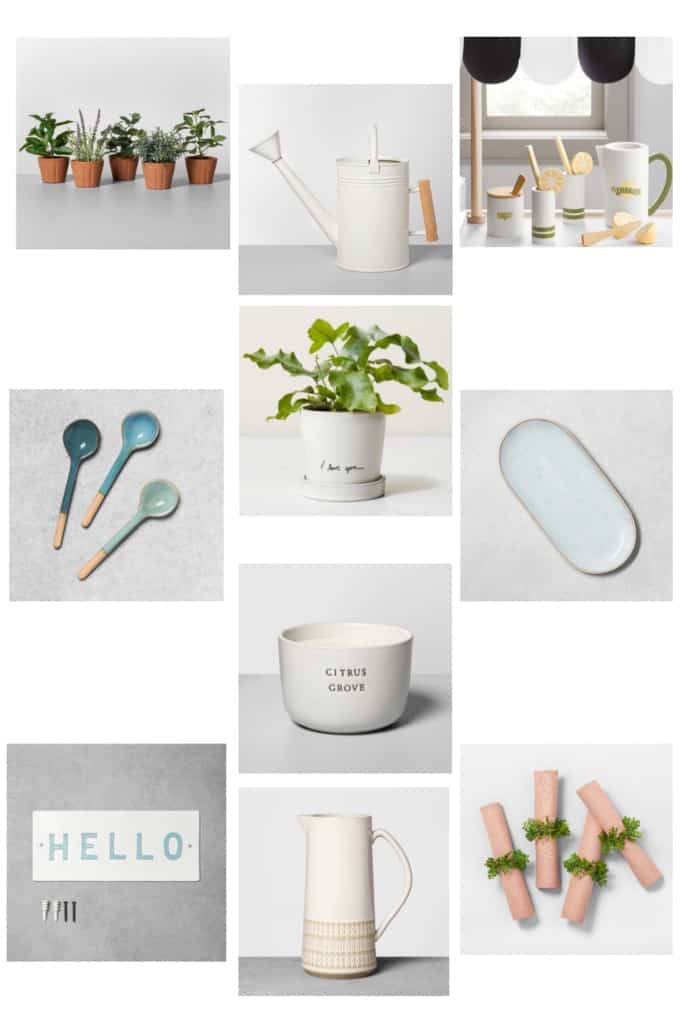 Starting off with some greenery, because nothing says spring more than new life growing. There is this new collection of faux plants in some cool textured terracotta pots, perfect for those of you who have a black thumb (guilty.) I particularly love the lavender. 
I saw this "I love you" clay planter which is the perfect Mother's Day gift! You can plant some flowers or whatever kind of plant your mom likes and it will be sure to make her smile. And if you are more of a green thumb, how about this adorable metal water can to water all your plants? I feel like it could also make a really cute piece of spring décor.
How cute are these faux locust napkin rings?! They would be the perfect addition to your Easter table place settings. You don't have to save pretty place settings just for when you have company over, especially with what we are experiencing in the world currently.
We won't be seeing our families in person for Easter because we are firm believers in social distancing (you should be too!) but that doesn't mean we can't still have an Easter dinner and a pretty table if that was something we really wanted to do.
There are a ton of new dish sets and serving ware in the Hearth and Hand spring collection. Many of them were these great spring colors. I was particularly drawn to these blues. This pale blue stoneware serving tray is just gorgeous. There were also lots of different types of bowls and these awesome serving spoons which would make a great set.
Spring also makes me think of having guests over and serving them ice cold drinks out of a pretty pitcher. No idea why, but it just feels like such a spring activity. 
Maybe not THIS spring, haha, but that won't stop me from serving my husband and I some ice cold lemonade out of a pitcher while our little man is playing outside. Anyways, I love the texture on this clay pitcher and there were some other really pretty pitchers in the collection  as well. 
And speaking of lemonade. I just had to include this freaking adorable wooden lemonade toy set. I just think this is the cutest little spring toy. 
These last couple items from the Hearth and Hand spring collection are some general home décor pieces that felt very spring to me. First up is this adorable little "Hello" sign, I love the color! This would be such a cute addition to an entryway. And I cannot pass up on a candle. 
First of all the clay pot this candle comes in is amazing, this is one candle container I would absolutely reuse. You can only find so many uses for those glass cylinder candle containers. This one is unique and I love that! Secondly, citrus grove sounds like the most delicious, fresh, and springy scent out there. Well maybe other than flowers. But I am here for a yummy citrus candle! 
Alright, those are a few of my favorites from the Hearth and Hand spring collection. Have you had a chance to check out the new line? What are your favorites?! Let me know in the comments or hit me up on Instagram or Facebook and let me know there. I will see you next time. ☺