5 Trendy Summer Outfits Under $50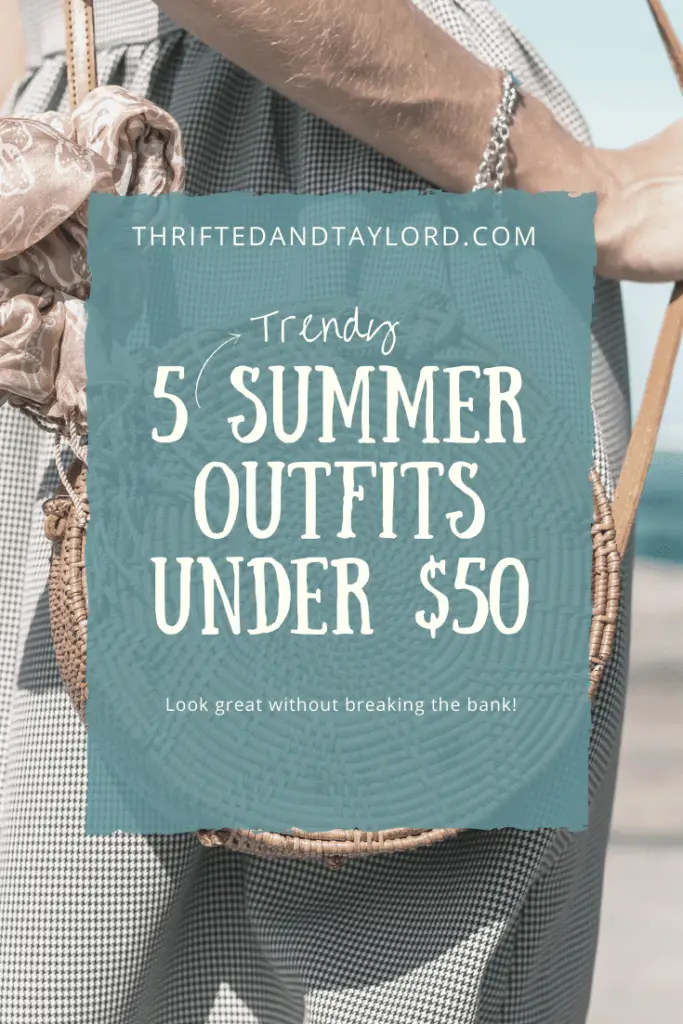 This post contains affiliate links for which I earn a small commission at no extra cost to you, should you purchase through them. Learn More.
Minus all the rain, this weather we have been having where I live is beautiful and I am here for it! How has it been where you live? 
This sun and warmer weather is getting me all hyped up for summer. I am ready to break out my shorts and sun dresses, how about you? 
Sadly the thrift stores are not opened yet here in Illinois so I have been finding other places to shop online and get some pretty good deals. If you happen to be in the market for some new summer items to add to your wardrobe then you are in the right spot. 
I put together 5 trendy summer outfits which are each under $50 (ok I need to be honest, 1 outfit is $51 🤷🏻‍.) I love all 5 of these and how easy they are to toss on and go. Let's go check them out!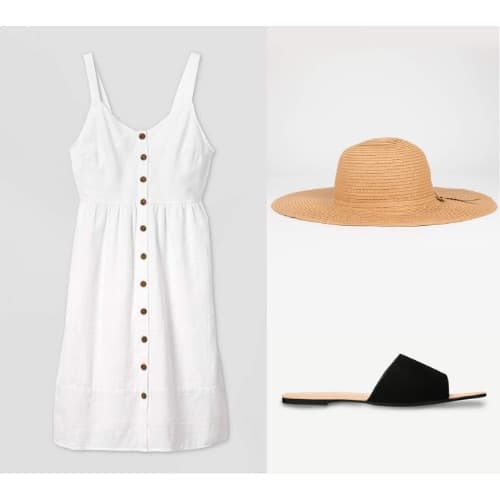 First up, this really cute button front sundress from Target which you can totally wear casually or dress it up a little if you have somewhere to go. I found this adorable straw hat from Tillys and these great black slides from the brand Ardene, which look so comfortable, to pair with this dress for a more casual look.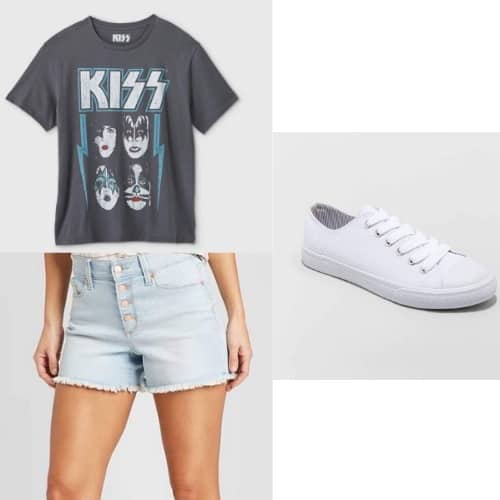 Next outfit is this summer staple (for me anyways,) a graphic tee and some shorts. I have been hunting for some really cool band tees at the thrift (well I was when they were open) but it is so hard to find good ones. So this Kiss one from Target is a great find! I love the colors in it.
Paired with these high waisted button fly jean shorts (which I actually own) also from Target. To finish it off I found these classic white sneakers (another Target find!) which I love.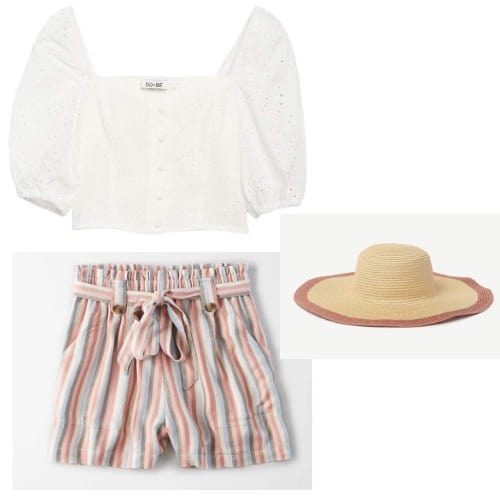 The third of these trendy summer outfits is like a feminine, boho style look (which is one of my go to types of styles.) This white eyelet top from Do + Be is just gorgeous. I love the sleeves and the length is perfect to wear with some high waisted shorts like these stripe paper bag style ones from American Eagle.
I love the idea of a big floppy hat with this outfit and the stripe around the brim of this straw one is such a perfect fit, it's like it was made to be worn with this outfit.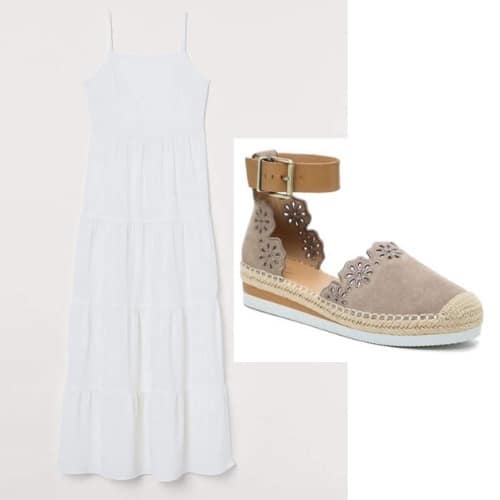 The next one is simple yet full of style. I live for maxi dresses like this white tiered one from H&M. There are so many things you can layer on top to change up how you wear it. And it also is super cute on its own. I found these really pretty espadrille wedge sandals from DSW which really are the star of this outfit. I love the floral cutouts on them. So sweet.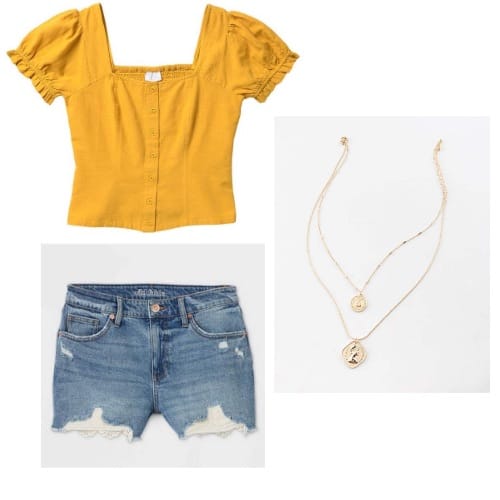 For the last summer outfit I wanted to do another more casual but still trendy kind of look. So I found this amazing yellow top from the brand Abound and paired it with these cool high rise, distressed jean shorts. To accessorize I found this cool coin necklace from Tillys. The necklace puts you $1 over $50 but it's such a cute accessory I had to include it!
There you have it, 5 trendy summer outfits that are affordable and ready to toss on and go about your day. Let me know which one you would totally wear down in the comments and I will see you next time! ☺