Perfect Decor for A Farmhouse Front Porch
I have a love for front porches. Especially impeccably decorated front porches. That's one of my favorite things to browse through on Pinterest. I, sadly, do not currently have a front porch so I live vicariously through those who do. But believe me, it is high on the list of must haves for when we move. Until then let me help you decorate the porch of my… errr your dreams.
In case you're new around here, I live for all things Fixer Upper and farmhouse. So obviously that is the direction I went. I channeled my inner Joanna and put together three big ole lists of adorable farmhouse porch décor. Let's go check them out!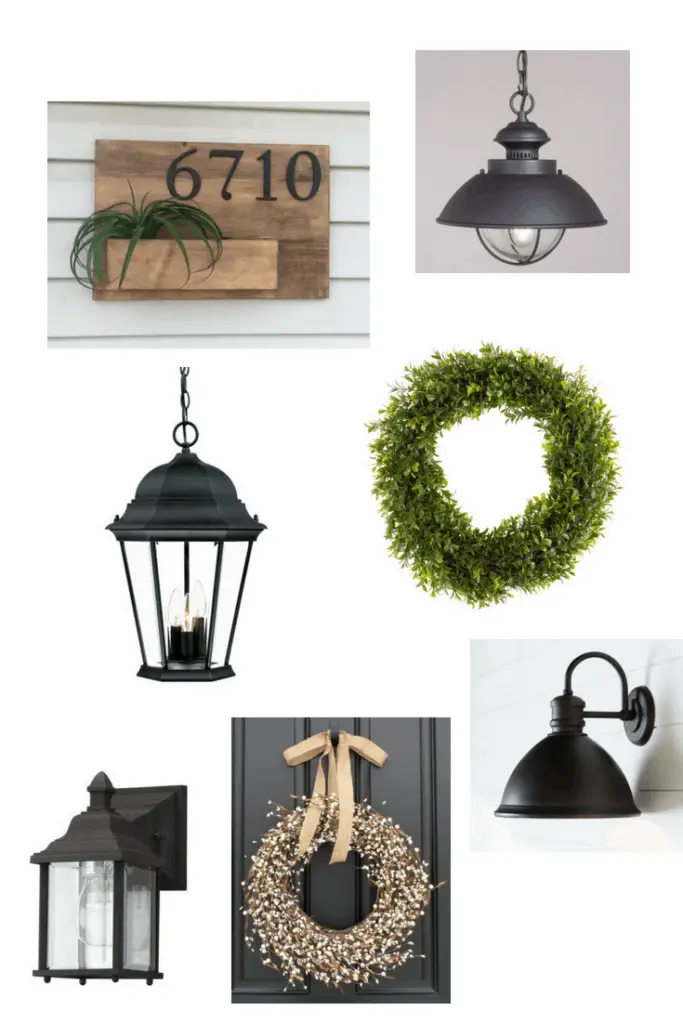 Lighting can really change the look of your front porch. There are many, many amazing options. I love wall mounted lights on either side of the door like this lantern or this barn style. If you want to have hanging lights, I found another lantern one or I love this pendent light as well!
A wreath is kind of a must have. You can go with something green or switch it up and try something like this cream berry wreath. And I absolutely love the look of this wooden address planter.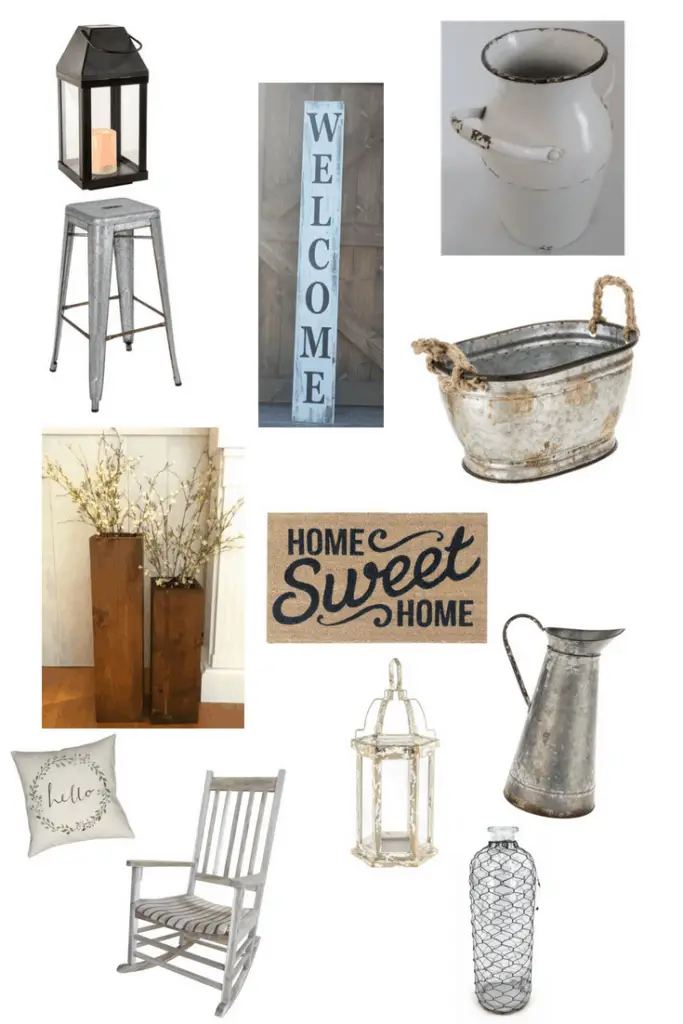 As for your décor there are literally thousands of options, I just narrowed it down to a small fraction. Which was next to impossible by the way.
If you're lucky enough to have a big porch, a swing is a must have. If it's on the smaller side, I love this rocking chair with that adorable pillow. I'd probably get 2 with a small table in between; on which you could have a small vase to house a plant or flowers. Some great choices for that would be this galvanized steel pitcher, that chicken wire wrapped glass vase, or that white milk can.
If your space is too small for seating, you could do a combination of planters and décor. I love the idea of that metal stool as a little table for a lantern like that black one or this white distressed one. Those wood planters would be great to add some depth and varying heights. I also love that metal tub as a planter. That would be so cute on a step! A door mat is a must, I love this home sweet home one. Then you can stand that wood welcome sign near the door.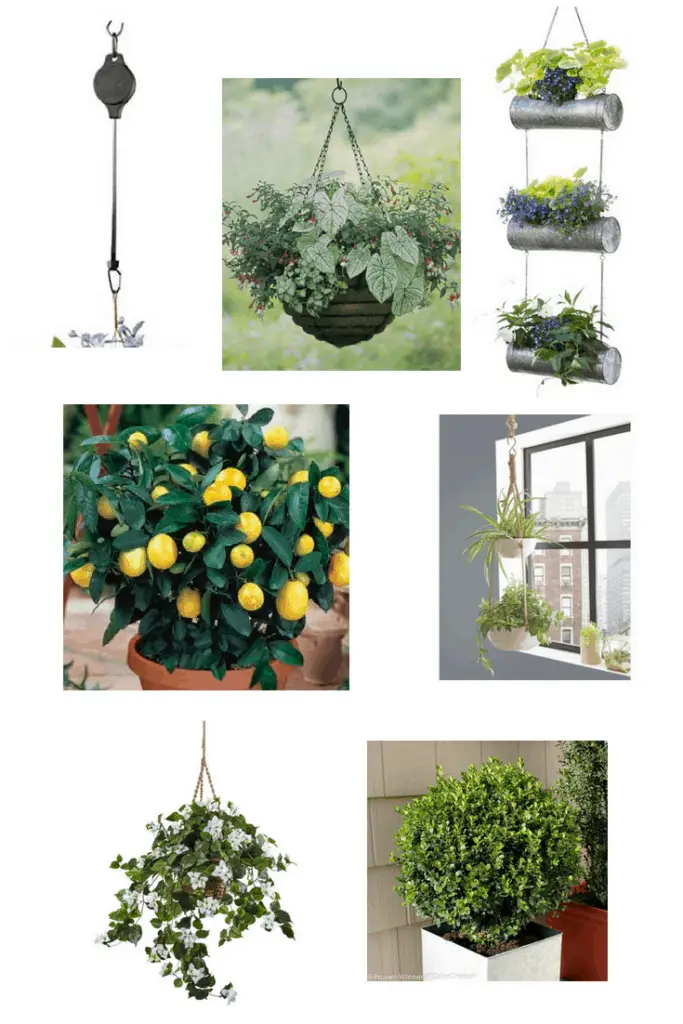 Plants are kind of necessary to complete your porch. I think this little pulley system is perfect for a farmhouse style porch! I also found several hanging plants which would work in so many areas of your porch. You could hang a few of them along the front railing or simply hang one near the door or whichever spot works for your space.
I love the look of all the different greenery in that one with the burgundy buds. I am obsessed with the way the white floral one sprawls over the edges. Those would work great in multiples. If you just want one statement try one of these tiered ones. The two tiered one is a bit more simple. But I love that galvanized steal one so that would probably be my first choice!
In addition to planting flowers I love the look of greenery. I think lemon bushes would be amazing on a front porch. It is such a refreshing pop of color. I feel like a boxwood plant is a staple of farmhouse décor so this would fit right in.  
I could keep going and going but I gotta cut it off somewhere right? If you could use some help with your porch I hope this helps give you some inspiration. What other areas would you like to see me decorate? Let me know in the comments. See you next time. ☺