Monthly Favorites | Beauty, Home, Recipes | June 2019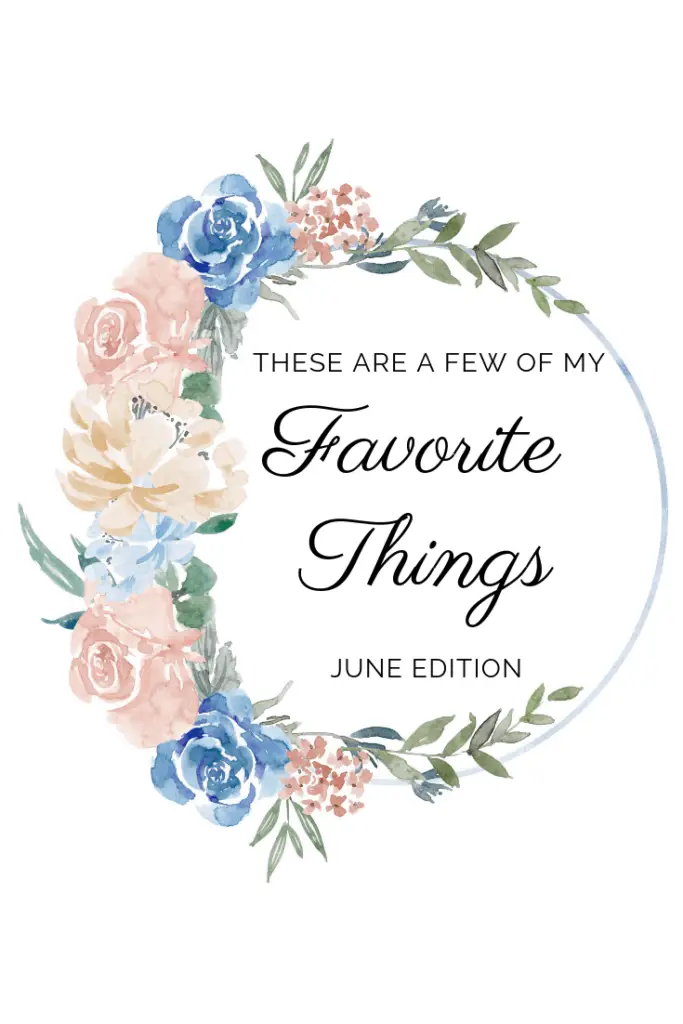 This post contains affiliate links for which I may earn a small commission at no extra cost to you. Thank you for your support! Learn More.
Wait, what? This is the last week of June? How in the world…..? I seriously need a slow mo button for time, this is getting ridiculous . Also, I don't know about where you live, but here in the Midwest summer is only half way here.
Like today is beautiful and 80 something degrees. Just last week I was freezing my little buns off at the beach with a cloudy 60 degree day. It is very weird. Not what you expect for the end of June. Let's hope it's here to stay this time!
This month I have been enjoying some new beauty products to help my skin get that summer glow (since summer is refusing to come and all) as well as a cool all natural product. I found some awesome things to use around the house and some seriously mouth watering recipes. Ready to check them out?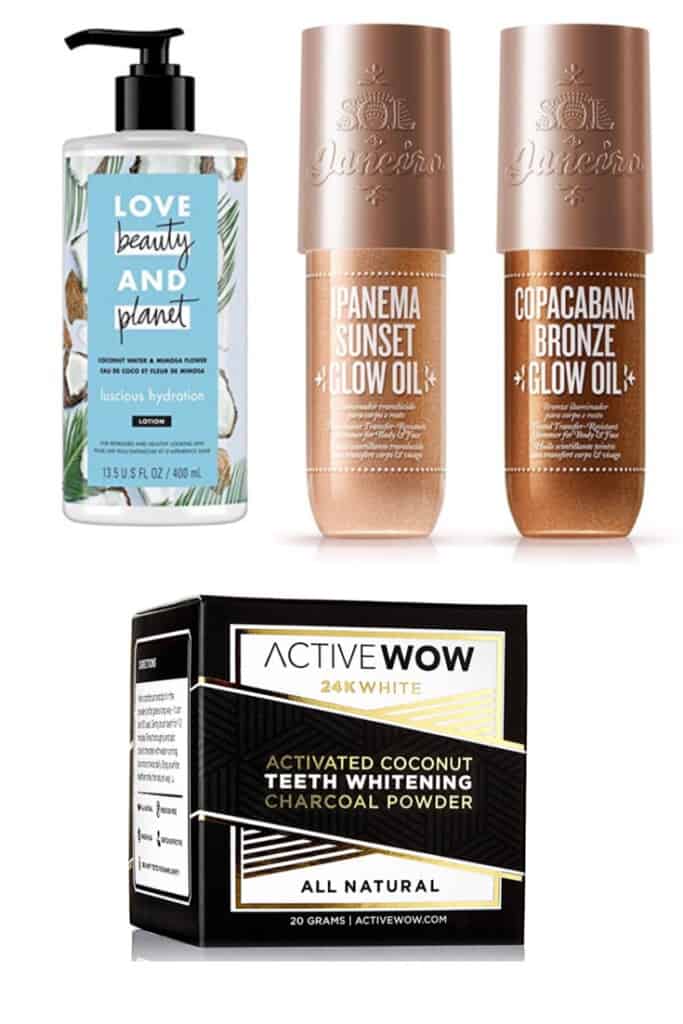 Let's talk beauty first. I tried out this new body lotion from the brand Love beauty and planet. I really love it. The smell is amazing but definitely strong and sweet so if you're not into that, you might not like this. It totally is a mix of a light coconut scent with like a sweet citrus scent. Reminds me of vacation.
The one thing I did not realize is that there are some very small flecks of glitter in this which isn't really all that noticeable, but it's there. So again, if that's something you're not into, this might not be for you. But on the positive side, it absorbs quickly, leaving behind no residue and leaves the skin seriously so soft and hydrated. 
It also is made from natural ingredients and their bottles are made of recycled materials and are recyclable when you are done with them so it's good for the planet as well!
Then I have also been using this glow oil which I mainly use on my pale little legs. I have both colors ( thank you to Sol de Janeiro for sending me them to try out!) and they are both gorgeous. It gives your skin a subtle bronzy glow. 
The only thing I don't love is that it is pretty sticky so you will need to wash your hands after applying it. I don't notice it being as sticky once it is on my legs but it does rub off a little so beware of that. 
The positives are that it smells delicious and looks so pretty. It is kind of pricey but a little goes such a long way so this huge bottle will last you a very long time. 
Last beauty product is this charcoal teeth whitener from Active Wow. It has been amazing. It is all natural (I mean that's kind of obvious I guess) and very effective. I just use my toothbrush and brush for 2 minutes, rinse really well and then I like to follow up by brushing with some toothpaste. It really does brighten your smile. Highly recommend this if you're looking for an all natural teeth whitening product!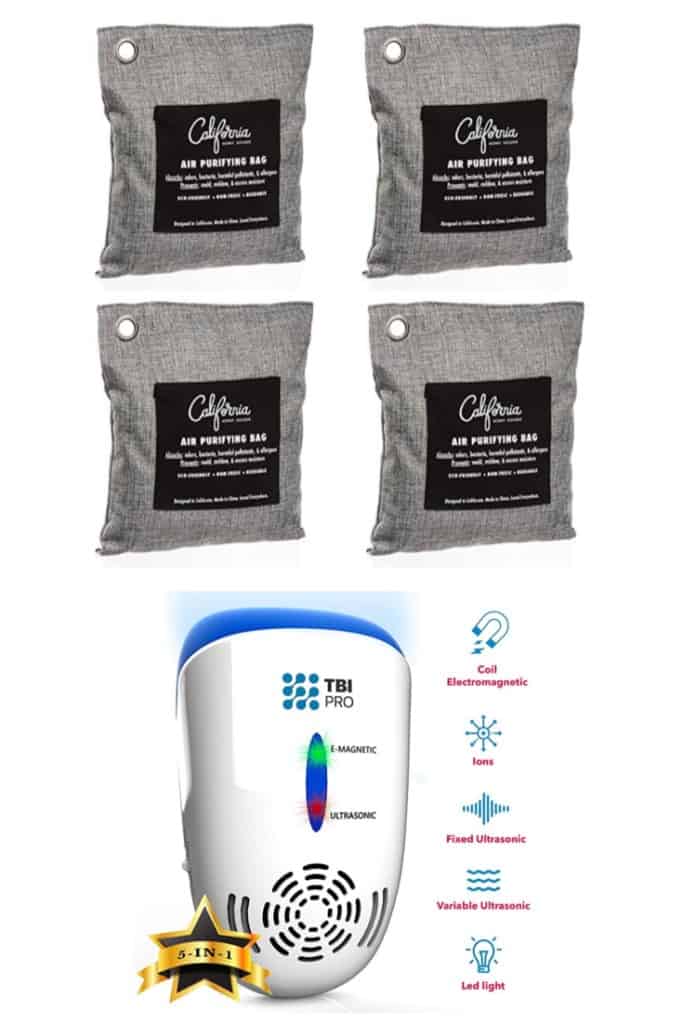 Moving on to some home items. As I mentioned in my April favorites, I have been trying to switch to more natural products for cleaning and things like that. So I decided to try out these bamboo charcoal air purifying bags.
They clean and freshen the air in your home removing bad smells and bad stuff like mold, mildew, and air-borne pathogens. There's other great things about these as well that you must go check out to see for yourself how great these are. I like that I don't have to use chemical fragrances to mask any scents that might be lingering (we have a doggie plus our house is a little on the older side so sometimes it can get a little musty in here.)
I love that you can just set them out in the sun for an hour or so, once a month to clean them out and they last for 2 years. Then when you're done with them, you can dump them out into your garden! So awesome. I can't recommend this enough!
This ultrasonic pest repellent is no joke, one of the best things I've ever bought. My mom originally recommended one to me and after a little research I decided on trying this one. And you guys. This thing really works!
We live in a somewhat wooded area and, as I mentioned, a bit of an older home so we always have bugs and mice in our house. (Internal scream) This one covers 2,000 sq ft, so our entire house, which is amazing. And I have definitely noticed a decrease in bugs and haven't heard any mice in the walls like I used to! Game changer!!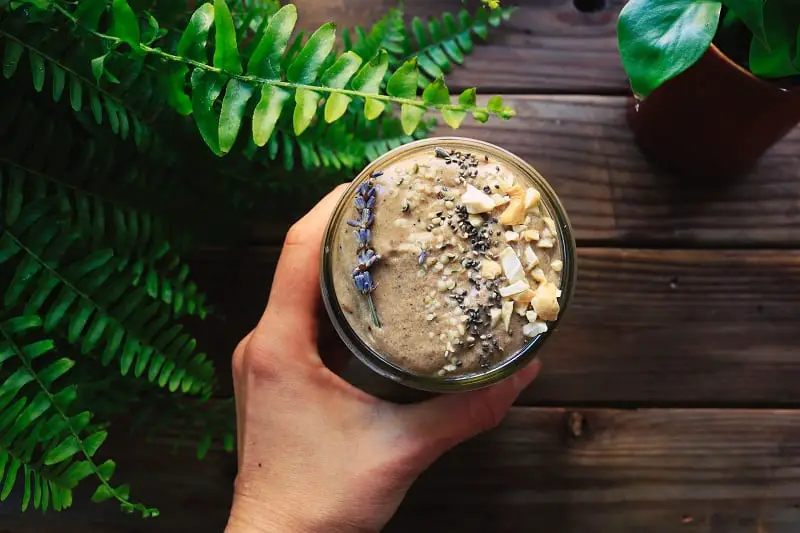 Last up, the best part. Food. Well this time half of this is a bunch of smoothies. I have recently decided I wanted to try adding smoothies into my diet to try to get more servings of veggies plus some extra protein in. I have been doing a lot of these as my lunch and then I'll usually also have some hummus and veggies or something like that along with it. This list has 11 super delicious recipes. I add a bunch of frozen spinach, my protein powder, chia seeds, and flax seeds to all my smoothies as well.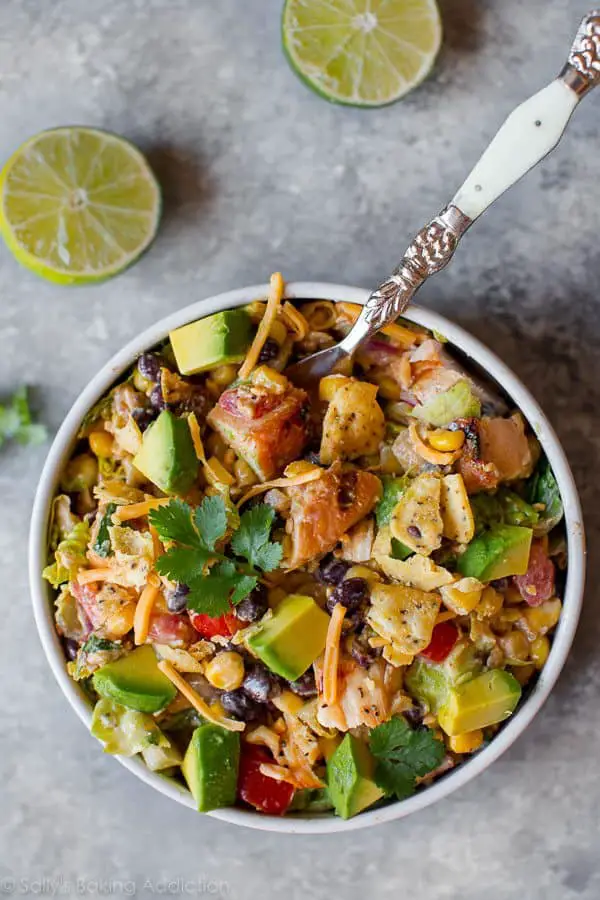 This southwest salad I just made the other night for dinner and it is so so good. It's basically like a taco salad. And if you know me well, you know how much I love tacos. (I mean who doesn't love tacos?) I love that this is easy to customize based on what you do or don't like and it's perfect for these summer nights. 
That sums up this month's favorites. Let me know if you end up trying any of these and what you think of them! See you next time. ☺