How to Wear A Plaid Blazer
Plaid is a fall staple. And this season, plaid blazers in particular are super in. The best thing about that is that it is so easy to find plaid blazers at the thrift store so if this is something you want to try out I definitely recommend hitting up the thrift store to see what you can find! I found one for only $3.50!!
Sometimes it can seem a little daunting to rock a plaid blazer but it doesn't have to be! There are tons of ways to wear a plaid blazer that represent all different styles. I went ahead and put together 6 different looks for all different styles to help inspire you. Whether you go for a second hand gem or one of these new retail scores, you are bound to turn some heads in these outfits.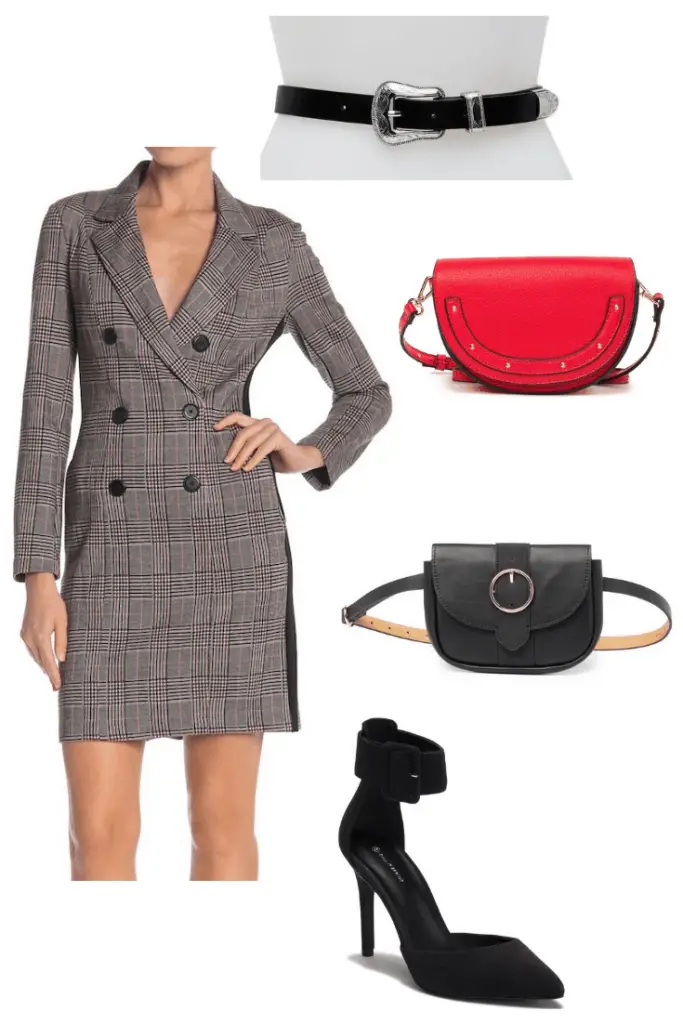 Try wearing a dress version! Or you could even wear a very oversized blazer as a dress which would be so cute. You could either belt it with something like this western style belt and rock a cool bag like this bright red cross body. Or try out one of these waist bags which are also super trendy right now. Then pair it with some sexy heels like these black ones with that super chunky strap and buckle.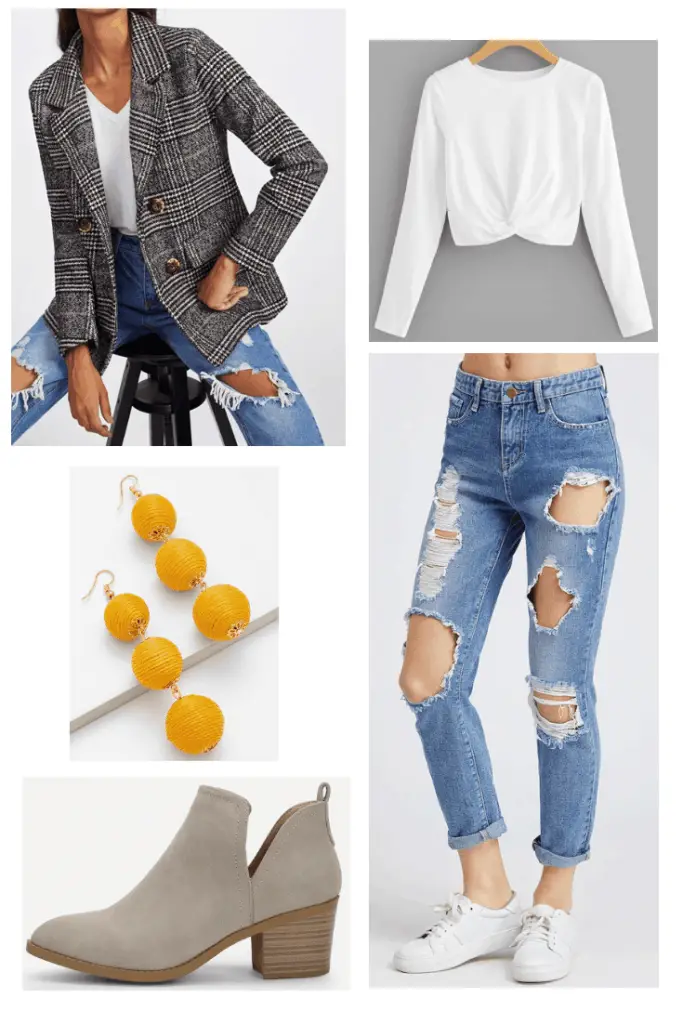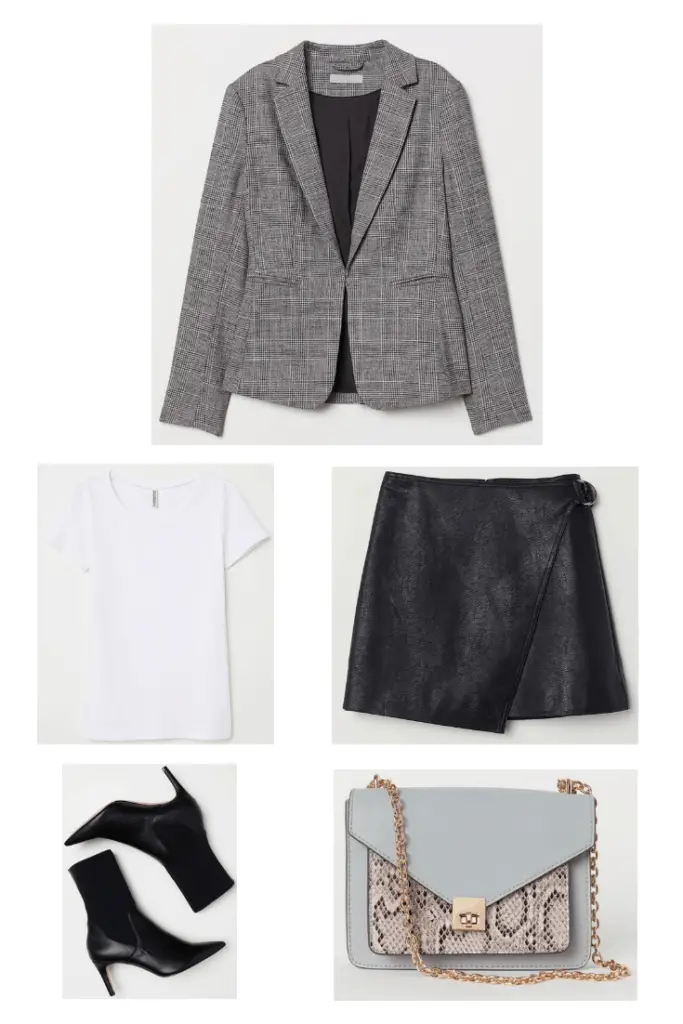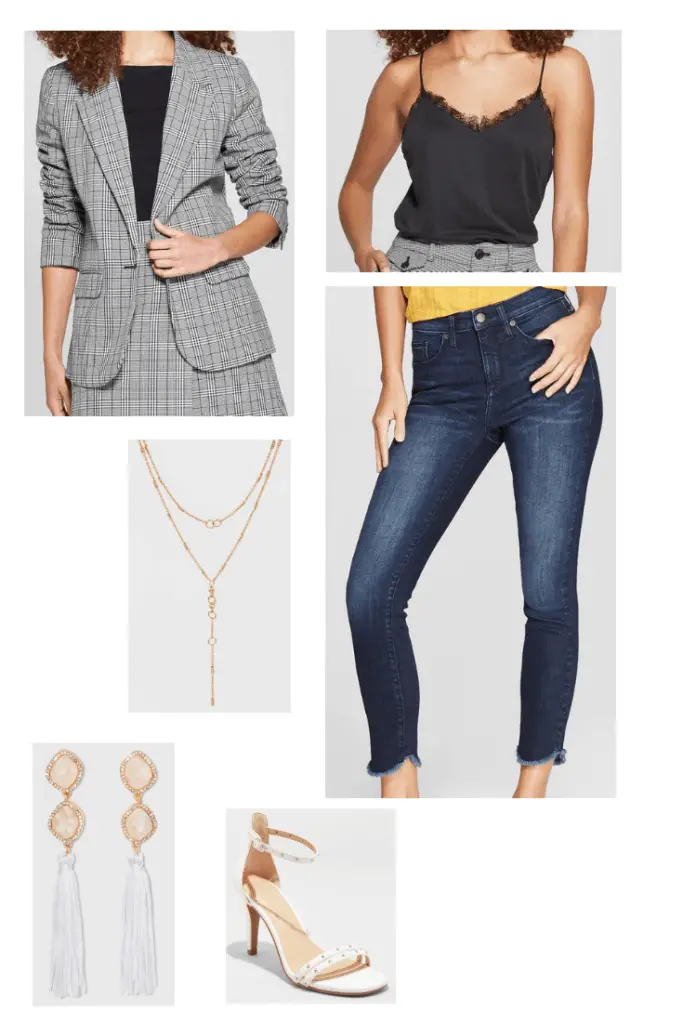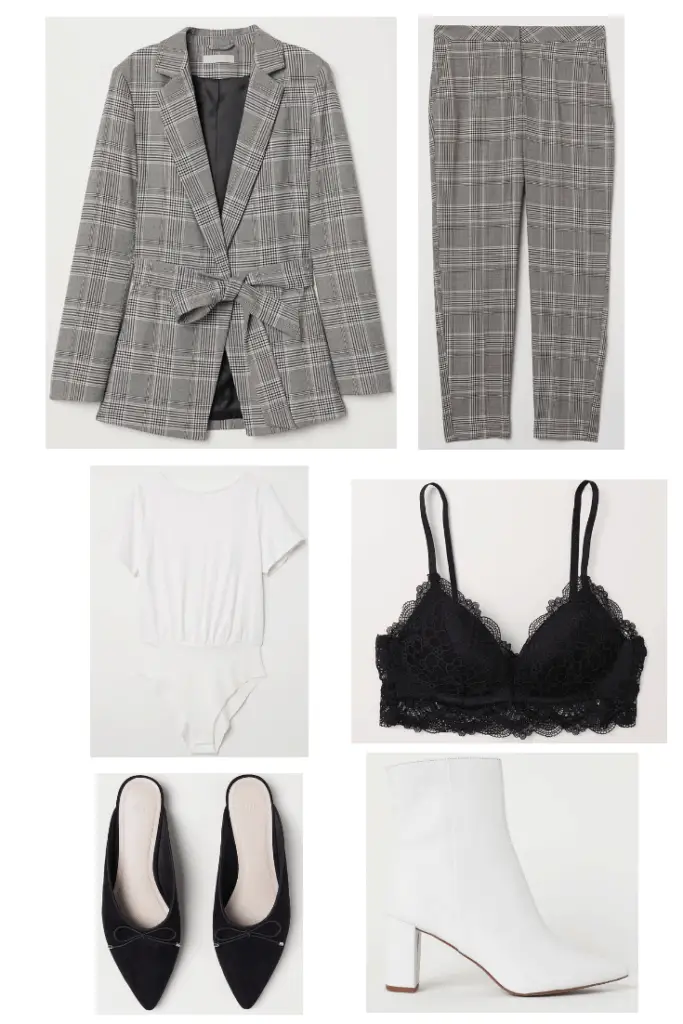 Rock that power suit! You can go a couple different ways with it. One easy way is to make it a little sexy by pairing a blazer and pants with a bralette or you could do a bodysuit, too. I love these white ankle boots with it. If you want something more office appropriate try a T-shirt bodysuit and pair this with some classic flats like these mules.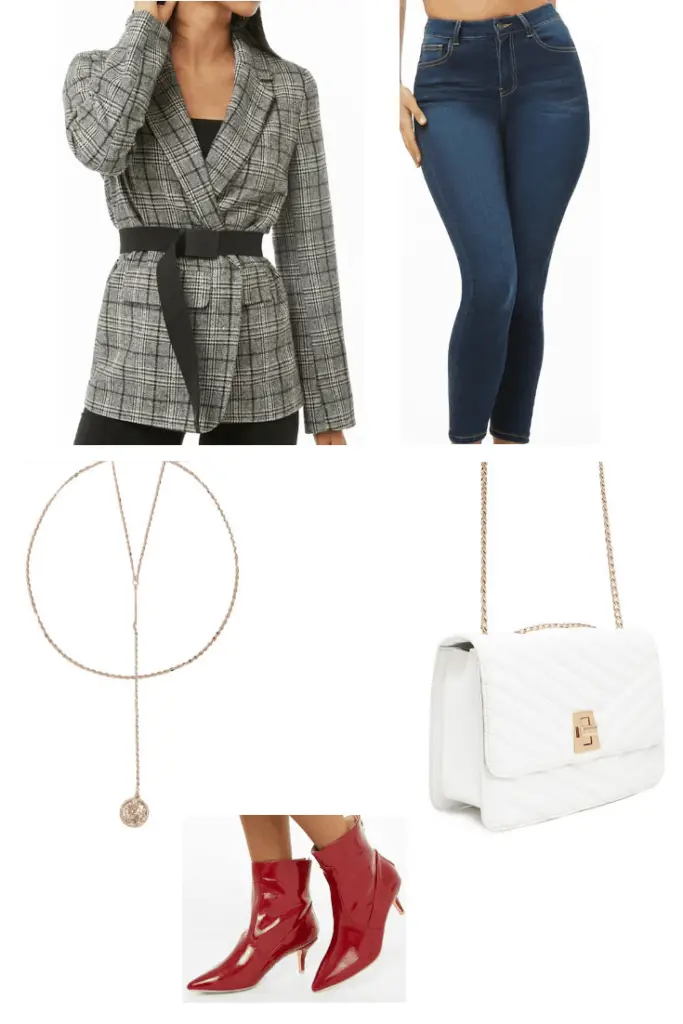 Wear it as a shirt. Button your blazer up, even try it with a belt if you want! Pair it with some dark, simple skinny jeans and some really fun boots for that cool girl vibe. You can rock a long layered necklace and I love this white bag with it! 
See how easy it is to wear a plaid blazer?! Your turn! Let me know which look is your favorite down below. See you next time. ☺