5 Cheap and Easy Halloween Costumes | All Under $20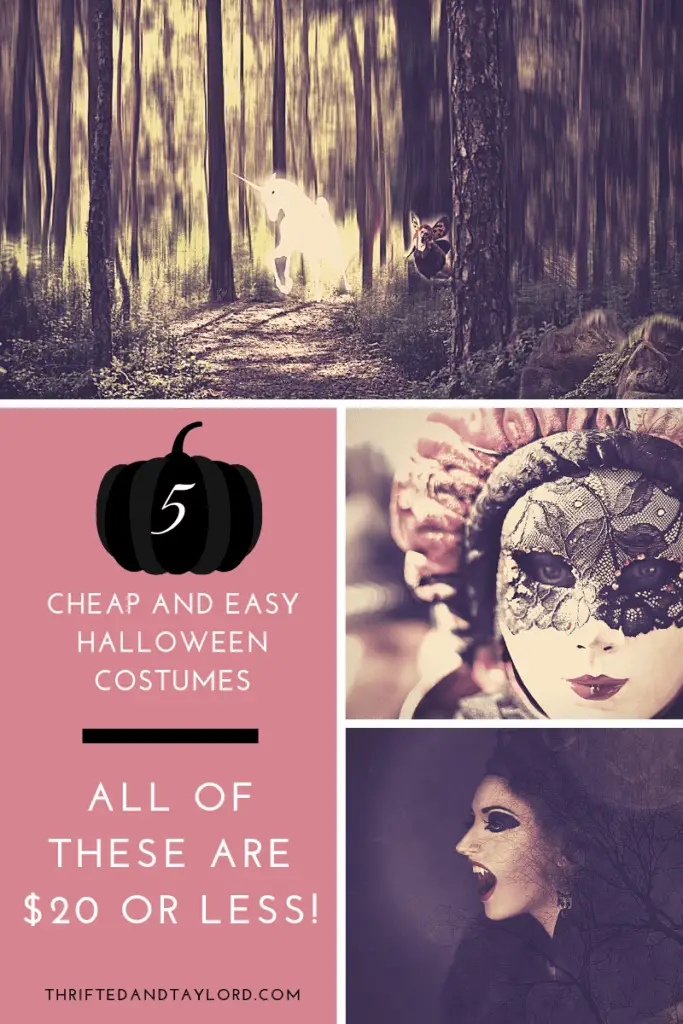 This post contains affiliate links for which I may earn a small commission at no extra cost to you. Thank you for your support! Learn More.
October is here and you know what that means, Halloween is just around the corner! Are you a go big type of Halloween costume person or a last minute, cheap and easy Halloween costumes person? I'm kind of both. Or rather, I have been both. 
My husband and I used to love coming up with cool costumes to do together, I think my favorite was when we were Bob Ross and a happy little tree. (See below for that amazingness.) Pretty much everything was thrifted too!
But now that we have little J, I've found myself more focused on just his costume and then we kind of just wear something to go along with him. Like this year he is going to be Mickey Mouse (his obsession) and then I just got some Minnie ears and these funny Goofy face glasses for my husband and I. 
But if we end up going to a kid free Halloween party, our costumes are not going to be up to par. I don't feel like spending a ton on a second costume that I only need for one night so I came up with 5 cheap and easy Halloween costumes, each of which are $20 or less. (The prices I am including are as of the date of this post, so they might change slightly over time.)
The main part of these costumes can be items you already own in your wardrobe, I simply found the finishing accessories. I have included outfits in the pictures just to give you a full idea of how the costume will look, with links to everything should you decide you wanted to pick something up. But the accessories are all you will most likely need to pull off these 5 costumes!
I also have this post on cool Halloween makeup looks and this post using makeup and items from just your closet for some other last minute Halloween costumes to give you even more ideas.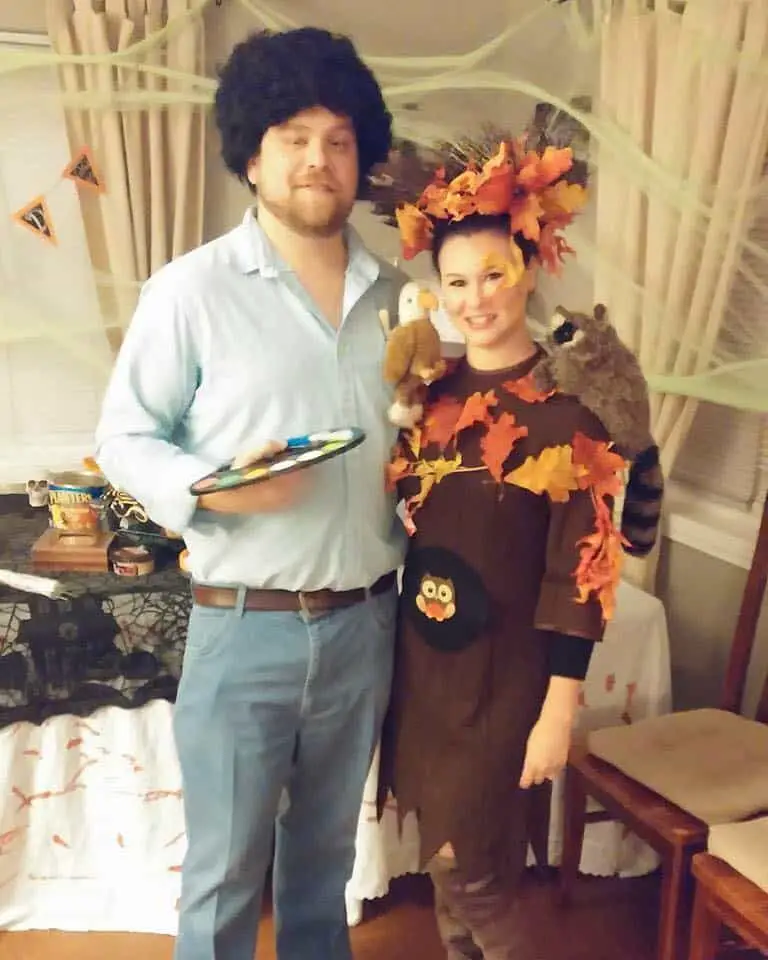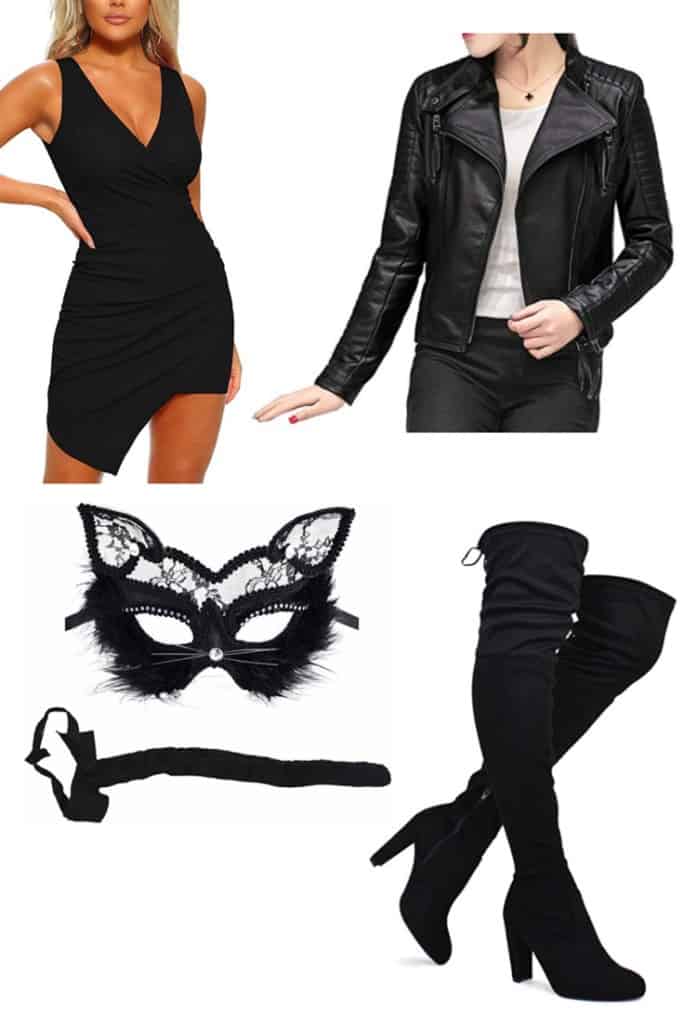 This costume can be as sexy, cute, or comfortable as you'd like. All you need is this adorable set of a cat mask and tail which is just under $14 and then a black outfit from your closet.
You can do a little dress and leather jacket like I put together with some thigh high boots. Or a black top and black jeans with some flats. Seriously, any black outfit would work!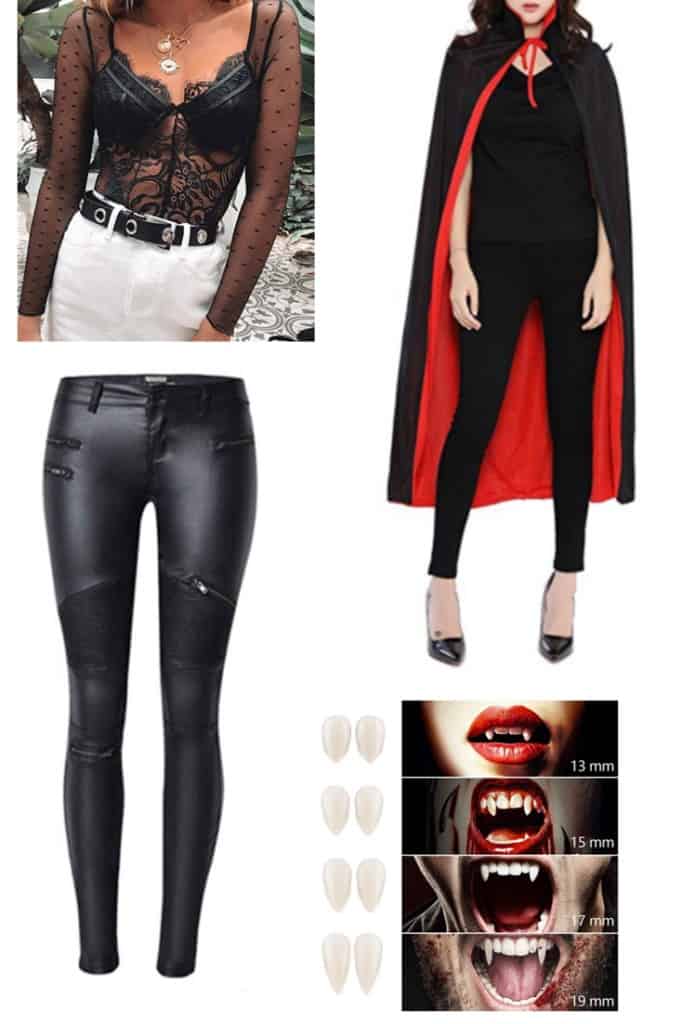 This vampire costume is perfect for a quick and easy spooky costume. Again, this can be however sexy or comfortable you would like. All you need is this cool reversible cape, some faux fangs, and an outfit of your choosing. I personally am partial to black so that would be my choice but a whole red outfit could also be really cool!
The cape comes in a few different lengths, so depending on the length you choose, it will be between $10 and $13  and the fangs are $8. So you might end up $1 over the $20 if you end up picking the longest cape length. Figured I should toss that out there.
I love the idea of a little sauce for this costume. So I found this sexy black bodysuit and paired it with these amazing faux leather pants.
A black or red dress would also be great options. Or for something a little more comfortable, you could just do black jeans and a black top.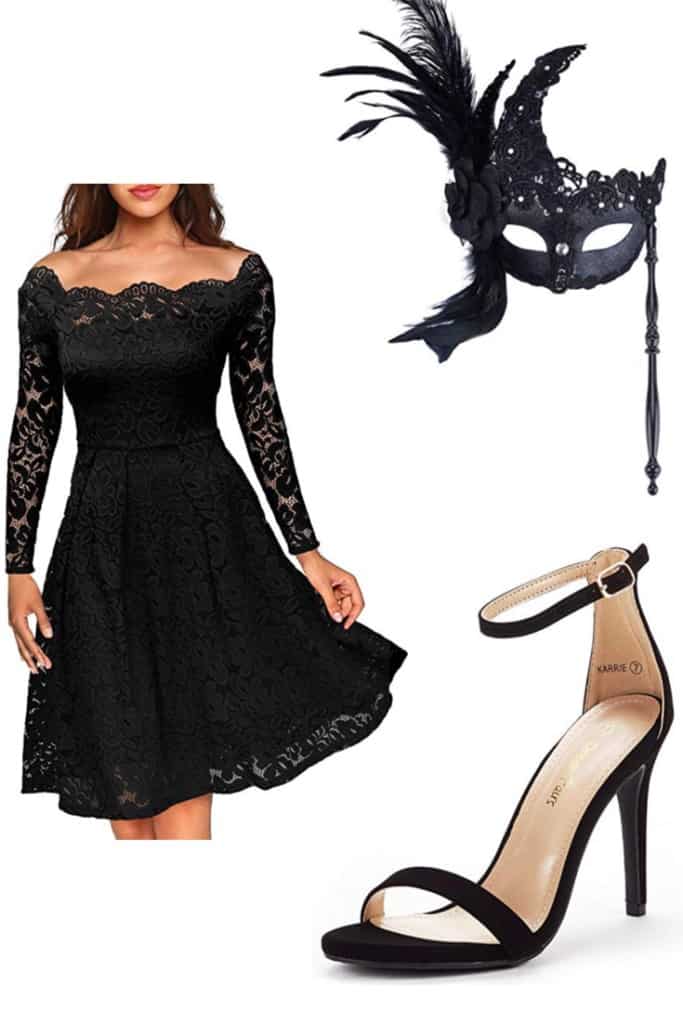 This one might be the most simple of them all. This gorgeous mask is all you need to purchase coming in at just under $20. There are actually a ton of these kinds of masks on Amazon, so if you wanted to go with something more colorful, check out some of their other options! Pair it with any dress that is a little more formal and some heels and that's it!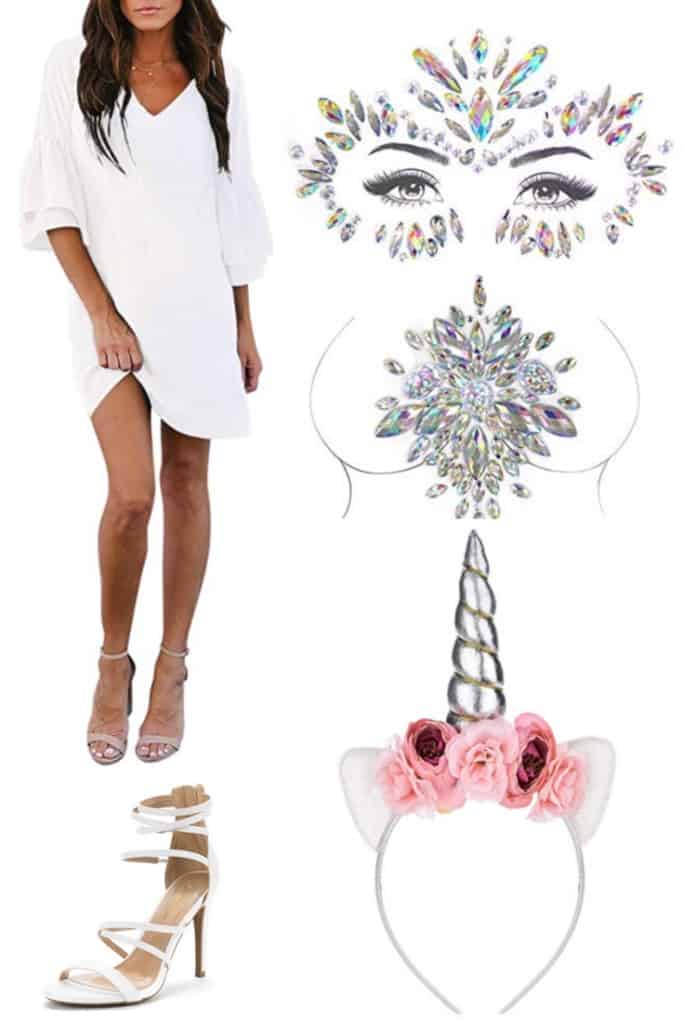 Ok, this one might be my personal favorite. It's so pretty and also adorable at the same time. You just need this mega cute unicorn headband which is $10 and these gorgeous face and body gems which are $9 and any white outfit from your closet.
I love the idea of a pretty white dress and some strappy white heels for this costume. But if you're looking to keep it a little more comfortable, a white top and white jeans would be equally as cute!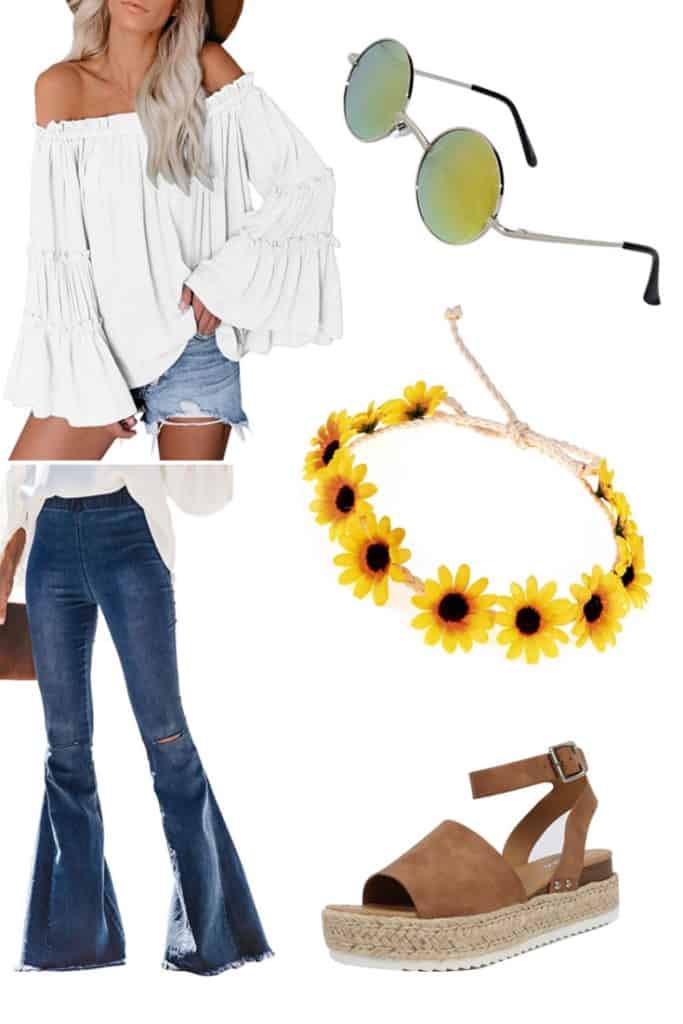 For something that's a tried and true classic, this adorable hippie costume is perfect. Just grab this super cute daisy headband for a little over $7 and these fun round sunnies for just under $7 and pair them with any sort of boho, hippie style outfit from your closet.
I love a flowy boho style top with some big old flare jeans and platform sandals for this look. If you don't happen to own any flare jeans, with that extra $6 you have left, I bet you could find a pair at your local thrift store! Or instead of flare jeans you could do some cut off shorts or a denim skirt too.
A fun sundress would also be really cute. Tie-dye is another great option for this costume. Also, any sort of boot or bootie would work for shoes as well. There are so many different options, there is definitely something you can work with in your closet!
And there you go! 5 cheap and easy Halloween costumes you can choose from to have an awesome costume without spending a ton of money. Let me know in the comments which one is your favorite, and let me know what you're going to be this year! See you next time. 😊