Dressing the Bump: The Flowy Maxi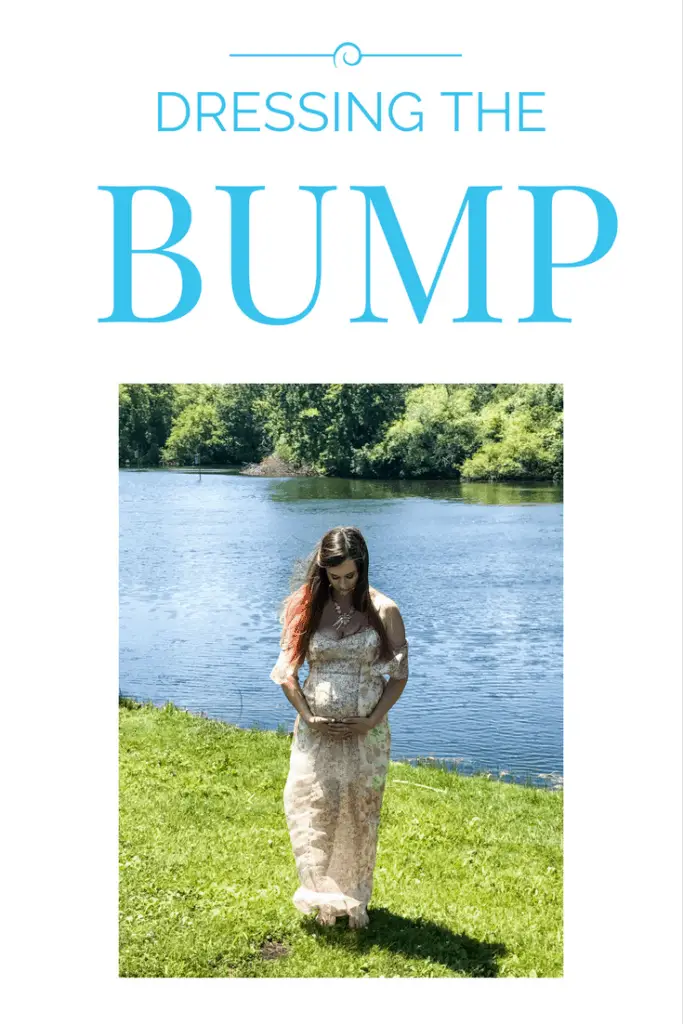 If you didn't know, my husband and I are expecting our first little family member this December and we are so excited for this journey. So…. Meet the bump! There is no hiding it any longer, and that is A OK by me. It is such a hard secret to keep, let me tell you. It is also really hard not to slip and say "he" before everyone is informed that we are in fact having a baby boy. So it is a big relief to finally be able to show it off and talk about him. 
So I actually started showing pretty early on, probably around like 10-12 weeks I would say. So I stopped fitting in my normal bottoms over a month ago. Luckily, I still fit into most all of my tops and dresses. It has been super fun finding new things to dress this bump though! 
I figured I would start out with one of my summer time staples: the maxi dress. I have several causal cotton ones that I regularly work into the rotation which work perfectly for work and on comfy days. I also went and picked up some new maxi dresses that are a little more dressy for the numerous summer time events such as weddings and showers we have. 
I haven't had a ton of luck finding maxi dresses while thrifting so I went to my next favorite store, TJ Maxx and I found a few really cute ones I am in love with. I will try to find the links for my outfit but if I can't find the exact things then I will like similar items!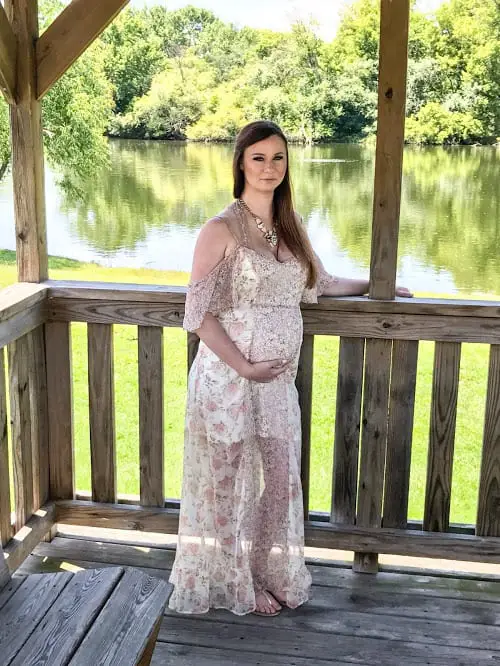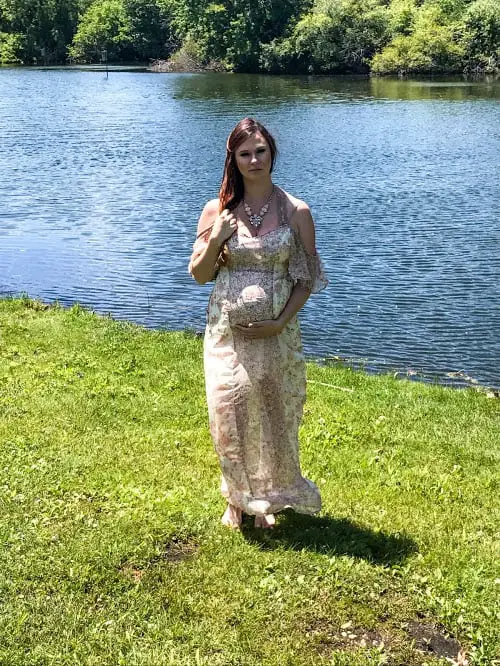 This dress is such a perfect mix of my styles. Totally boho but yet a little romantic with the floral print and slightly ruffled sleeves. I just adore this. Would you believe this isn't even a maternity dress?
I love that there is a tie in the back of the dress, totally why it perfectly hugs that bump. Look how cute the little ruffle at the bottom of the dress is too!
For my accessories I went with some simple gold sandals, similar ones here on sale! I did more a of a statement necklace (similar here) but you could totally pair a little dainty necklace like this or even a layered necklace like this, with this dress as well.
I'm glad I finally got to share my growing little belly with you, stay tuned for more in this dressing the bump series! Also keep an eye out for some of the adorable baby clothes I will undoubtedly be finding and sharing and later on I will be sharing all things baby boy nursery! Be sure to let me know in the comments below what you're most excited to see!
FTC Disclaimer: This post contains affiliate links. To learn more, click on my "About" section.