Get The Look: Embroidered Denim
Hey Guys!
So I was browsing the internet the other day looking for some cool embroidered denim because I am really in love with that trend right now. I came across the pants you see on the left but sadly they were out of stock so I set out on a mission to try to make them myself. As you can see from the picture on the right, they turned out almost exactly the same except the color was a little different. I was so excited with how they turned out. If you want to see how I achieved this Get The Look, just keep reading!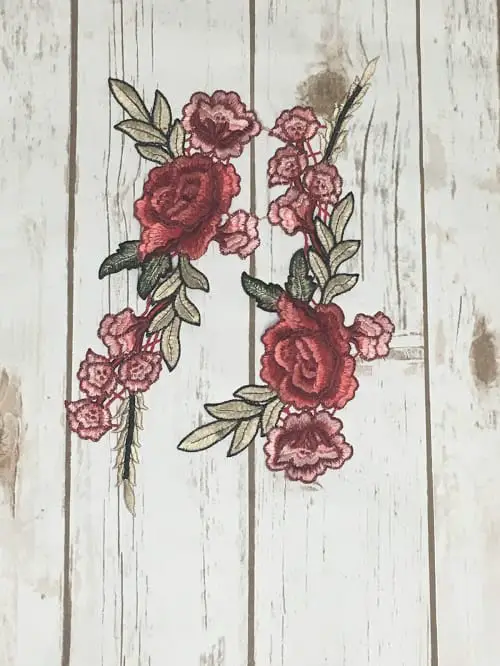 I scoured the internet to try and find a similar patch because I was so obsessed with those jeans. I finally stumbled upon this one
 on Amazon and I just about leaped for joy because it was nearly identical to the patch on those jeans except that patch had a little more black in it. But I loved it and I snatched it up!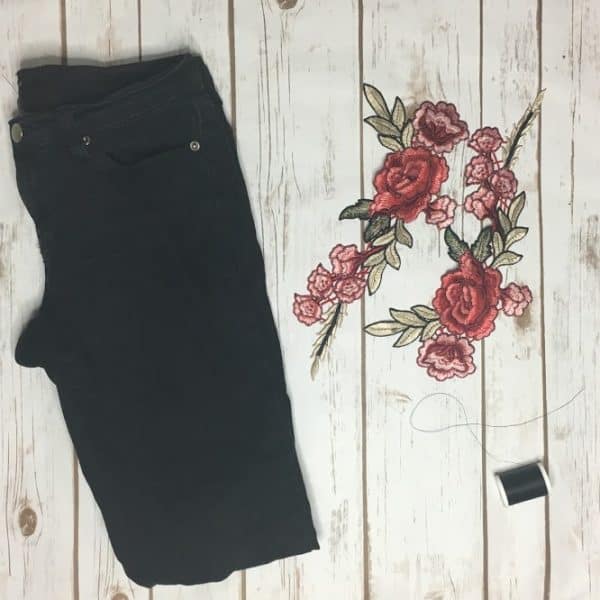 I hand sewed the patch with black thread since this was not an iron on patch, I actually liked the way it looked better. I also sewed it so that the pockets were still usable which was a nice touch.
Here is the finished product! I absolutely love them and am going to be wearing them all the time. Let me know if you want to see a post on how I would style these! 
FTC Disclaimer: This post contains an affiliate link.