Easy Ways To Create A Spa Like Bathroom
We just finished getting our bathrooms remodeled and let me tell you, a brand new bathroom gives off a whole new vibe. It's funny how cosmetic upgrades can instantly make something feel different. Like it's a bathroom, but the appearance of it is so much more inviting to me now that it looks different. I don't know, seems funny to me.
Anywho, now that I have these new bathrooms I want to really give them a spa like feel. Sometimes you just need a place to retreat and relax. A nice hot shower or long bath sounds perfect. But the rest of the room needs to feel the part to fully get the experience. Because you go to the spa for the experience right? So I have a few easy ways to create a spa like bathroom which I will be sharing with you today!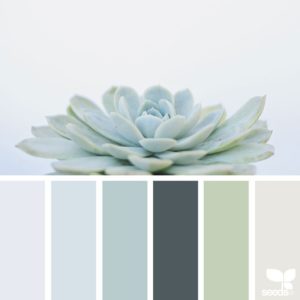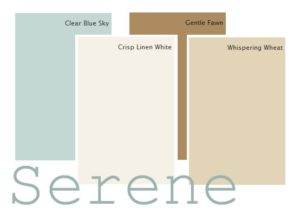 So first the thing that can really transform your bathroom is paint. Pick a color that is calm and serene. Blue tones are really good for that feel. Also warm tans or browns can feel warm and comforting. I'm more of a cool tone kind of gal so I personally would do a blue toned grey, but of course it mainly depends on the other colors you have in your bathroom.
Another cosmetics update you can do to get more of a spa like bathroom is the hardware. I love these clean, modern pieces. Totally something you would see in a modern spa. I also suggest getting some modern looking accessories like those simple white ones. That bamboo mat is another cool touch that really gives off those spa vibes.
Adding real plants to your bathroom is a great way to make it feel like a spa. If you are lucky enough to have a pretty large bathroom you could opt for a large plant for the corner. If not I found several different small plants you could put on the countertop or shelves.
Aloe and ferns are both great plants to use in a bathroom. They like the humidity and can survive in an environment that is both humid and cool (when you are not showering. ) They also can survive with little to no sunlight in case your bathroom has small or no windows at all.
If you are more of a flower person I found two flowers that have the same qualities as the aloe and fern plants. Orchids are one of my favorite flowers so I love that they would work. The second is the peace lily which would be really pretty to use. There are lots of other options as well these were just a few of the ones I found.
Ok what spa like bathroom doesn't have candles? None. These are a no brainer. I personally love scented candles to really help set the mood. Especially calming fragrances like lavender or eucalyptus. If you aren't much for scented candles you could totally just get some plain ones just to set the mood.
If you do opt for those unscented candles I would suggest trying an oil diffuser. Essential oils serve many purposes and can set whatever mood you are going for!
I love this rainfall shower head. If that doesn't scream spa shower I don't know what would! Have you ever stood under a perfectly warm stream of water dripping from the ceiling? You haven't lived yet if you haven't. Try it. You won't regret it.
Some finishing touches you can do to spruce up the bathroom are to purchase an accessory like this ladder rack which you could use for towels and other bath supplies. I also suggest picking up some amazing towels. If you don't have room in your bathroom for a big rack like that then try storing your towels on shelves. Typically you would  have the little hand towels on your counter top. For your towels, I recommend rolling them instead of folding them while on display to really up that spa look. You also could invest in a towel warmer so you have a fresh hot towel to wrap yourself in after you get out of the bath.
The last things you can add to really hit home are things to use in your bathroom that will make it feel like you are getting a spa treatment instead of a regular old bath. I love this tray to use while in the bath. You can line up all your goodies plus your phone or tablet to watch a show or listen to music.
Some things you can use are body exfoliation, either with a scrub like that lavender one, which has amazing reviews on Amazon by the way. Or one like that body shop one which I actually have and use everyday. It's a more gentle exfoliation so you can use it with your body wash every day. Or you could use a dry skin body brush before you get in the bath. Those help so many things in addition to removing dry skin like stimulating blood circulation and helping to improve the lymphatic functions.
Use body oil to seal in moisture and leave your skin looking soft and healthy. This one also has amazing reviews on Amazon! You could even give yourself a nice massage on your hands, feet, arms, and legs as you are applying it. Or maybe if you're lucky, you can get your significant other to do it for you!
Now you have tons of awesome ways to create a spa like bathroom. Pick and choose whichever ones work best for your space. Or chose them all if you're lucky enough to have a large luxurious bathroom. Then all that's left is to enjoy and treat yourself to an at home spa day. Let me know down below which of these you would love to incorporate into your bathroom. Enjoy! ☺