10 Things You Need From The Hearth & Hand Fall Collection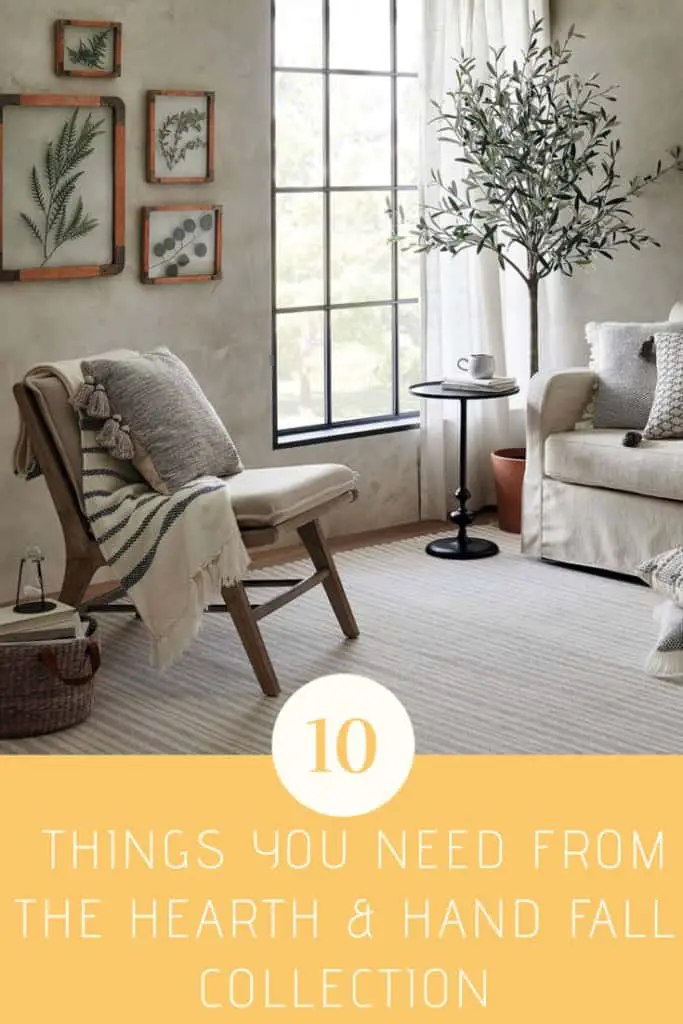 This post contains affiliate links for which I may earn a small commission at no extra cost to you. Thank you for your support! Learn More.
Do you guys love the Hearth & Hand line at Target as much as I do? I have to browse it every time I'm there, and yes I often walk away with something I just couldn't possibly have said no to. The Target effect. It gets the best of us.
Well the new fall line just came out and of course I took a peek online at some of the goods. And man are there so many things I am drooling over. Is that a gross visual? Probably. I mean, obviously I'm not physically drooling but you know. Like. I'm obsessing. 
So in case you haven't had a chance to check it out, I went ahead and put together this list of [a few] of my favorite things. If I did all of my favorites, we would be here for hours. And I know no one has that kind of time. So let's call these my top 10. Let's check out this Hearth & Hand fall collection!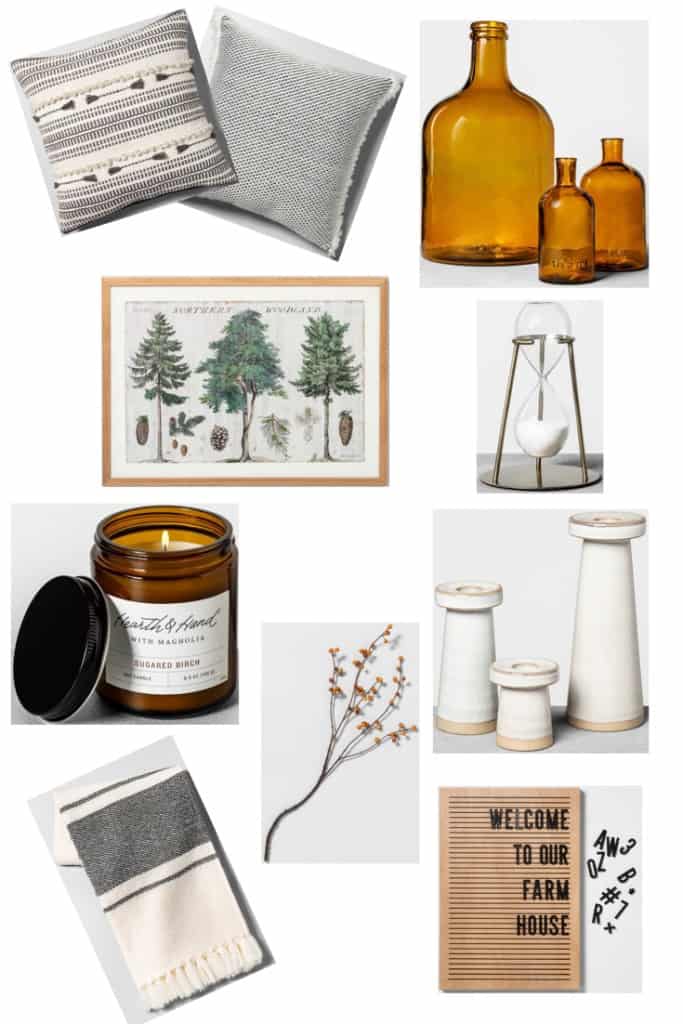 With fall comes the cooler weather so that means it time to add some cozy to your home. I love all of the pillows Hearth & Hand has to offer but these 2 are among my favorites. I love all the different textures of this one and I think it pairs well with this two toned knit pillow. You could add in some solid color pillows too if you want a pop of color. 
A cuddly throw blanket is also a must. I love the simple stripe design on this one. And it looks so inviting! I am on the hunt for a small throw blanket to put on my old ladder I got at an antique market during our weekend away earlier this summer. This one might be the perfect find!
I really love these amber glass jars for vases. The warm toned color really adds some warmth to your space. I think these orange berry stems are also a great pop of warm colors. These would look great in a white ceramic vase paired with some greenery. 
There are a ton of new candles which come in all kinds of different containers. These amber jars are one of my favorite, again to bring in that warm toned color. It's a great way to add pops of fall throughout your home. 
Brass is another great way to add some warmth. The gold metal gives off more of a cozy vibe feeling. I absolutely love it on this hourglass which would be the perfect addition to a shelf mixed with some white pumpkins and greenery. You could also add in one or two of those amber pieces with it as well. That would be such a cute fall shelf set up!
For your mantel you could add these white and beige ceramic candle holders and this really cool framed woodland print. I love the look of stacked artwork on a mantel. You could stack this picture with maybe some old sheet music in a frame or a wooden sign. Super cute! You could get some little pumpkins and put a couple on top of the candle holders which would be cute too. 
Last up is this cool take on those letter boards that you see everywhere. I love that this one is wood with black letters! Wouldn't this be so cute in the kitchen with what's for dinner listed on there?
There are so many more cute things available so be sure to head on over and check the rest out. Don't forget to let me know what you plan on picking up! See you next time. ☺