Easy and Adorable DIY Halloween Costumes
Somehow September virtually didn't exist and we are already in October. That's nuts. But you know what that means? Halloween is coming! Do you already know what you're going to be? I always try to come up with my costume idea well in advance so I can start scouring through the thrift stores to find pieces I need.
Sometimes though, I just forget. Then I'm in a hurry to come up with something that won't cost an arm and a leg, because I am not that person who spends $50+ on a Halloween costume that I will only wear once. I mean nothing against with those who do, those costumes are amazing! It's just not my thing.
Enter these adorable DIY Halloween costumes that are both budget friendly and easy to do. A lot of these have items which you probably have in your closet so that could make them even easier and cheaper to do. But even if you do end up buying these things to make your costume, they are things you can actually wear again so it won't feel like you're spending money for a one time thing.
Some of them have optional makeup you can do if you are so inclined but you can absolutely go without if that's not your cup of tea. I went ahead and linked all these items in case you still need a costume and love one of these ideas. Let's check them out!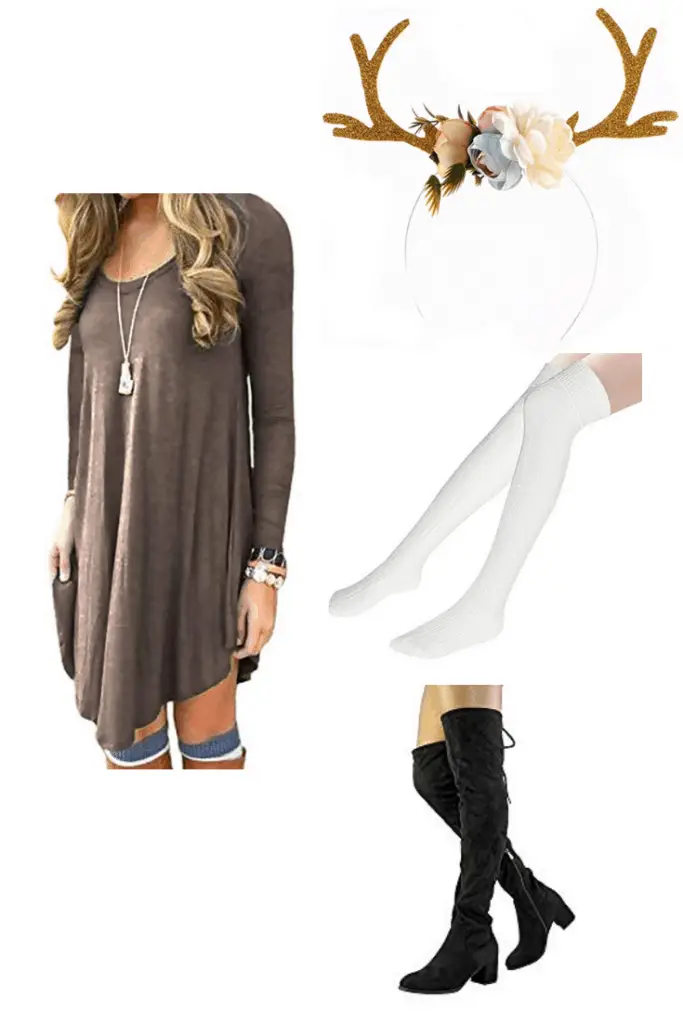 First up, any animal is perfect for this. No matter what you will be adorable. Two of my favorites are the deer and the teddy bear. I did a makeup tutorial last year for an adorable deer face if you want to give that a go. But all you really need for this is a brown outfit and a cute antler headband. I absolutely love this beautiful floral one! I feel like a brown dress would be really cute with this. Then toss on some over the knee socks and boots and you're good to go!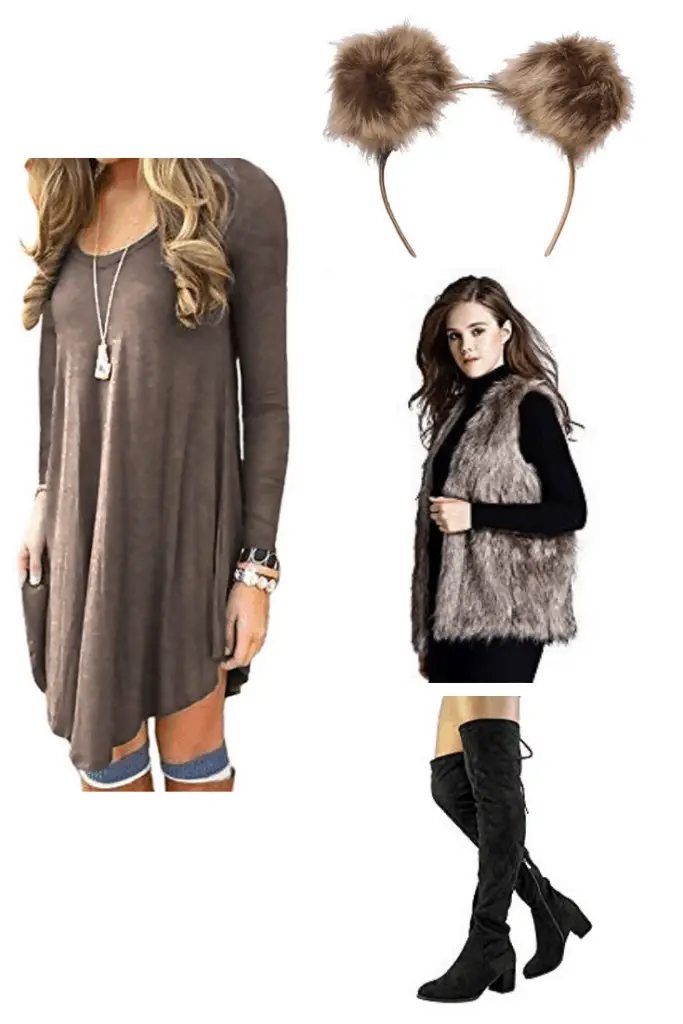 For the teddy bear, you can literally do the same outfit and then just add a fur vest and teddy bear ears! Super easy.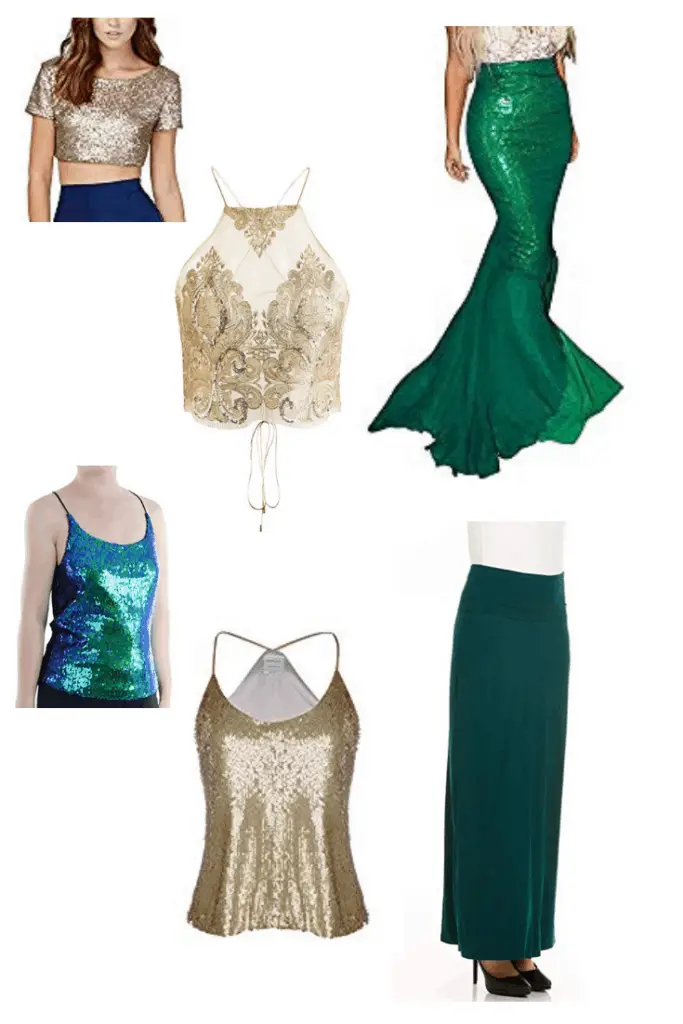 Next up is a mermaid. I loved the makeup tutorial I did for this, it's actually not even all that hard! Again, not necessary, but a cool finishing touch. As for the clothing, there are a few different ways you can go. I love this really pretty mermaid style maxi skirt. I know what you're thinking, I won't ever wear that again. Fair enough. If you're looking for something you could get more wear out of then opt for a simple green maxi skirt like this one. I just thought it would be fun to include that other one because it's super mermaid-y!
On top you could also go a few different ways. My favorite is this gorgeous gold top, but it's a little scandalous. If you want a little more cover try this crop sequin top. You could wear the skirt as a high waist so you won't show much skin. The other option for even more cover is a pretty sequin tank. This one comes in a ton of different color options too like this gold color or this iridescent green.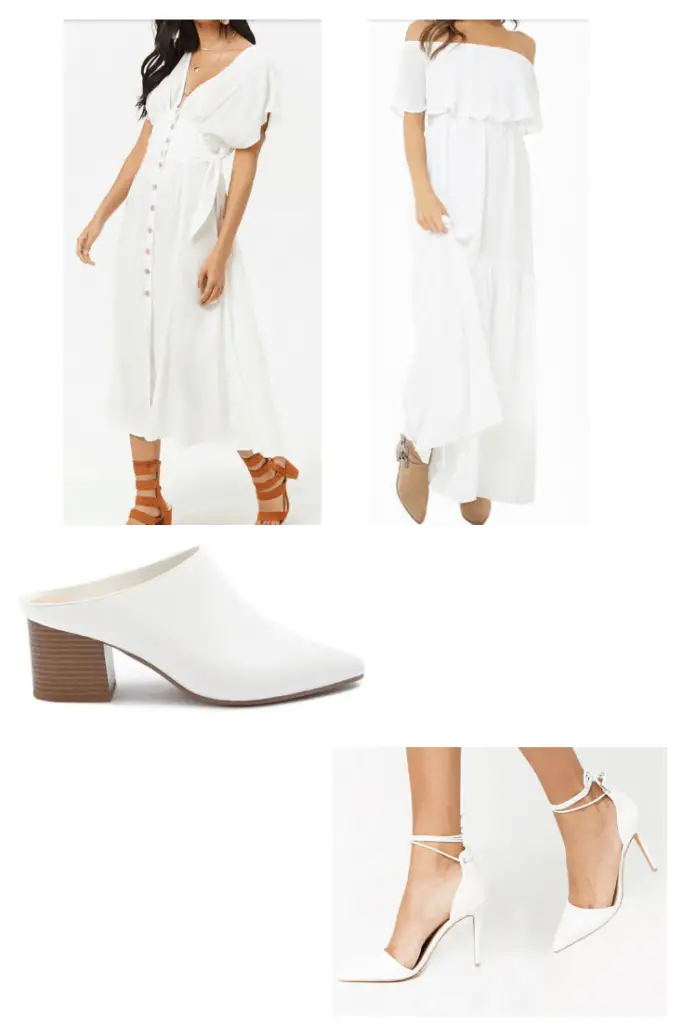 The last one is kind of a Halloween staple but done in a fun way. A ghost! You could do a pretty Smokey eye and black lipstick if you wanted, or you could paint your face white and do black around your eyes and mouth. Then just find a flowy white dress like this off the shoulder maxi or this button down one and some white shoes like these mules or these ankle wrap heels and that's it! This might be the easiest one and it would be super cool with the right dress.
Hope that gave you some inspiration for some easy and cute costumes. Be sure to let me know if you try any of these and tag me in your pictures on social media! If you aren't following me already, click those buttons below and let's be friends! See you next time. ☺