Woodland Adventure | Our Baby Shower
Oh my goodness. You guys. We had our baby shower this past weekend and it was everything I'd hoped it would be and more! I am so thankful to both my mom and my mother-in-law, both my sisters, and sisters-in-law for all their hard work. This was entirely their doing so I take no credit for it! But I figured you would enjoy taking a peek at how everything turned out. 
The theme went along with what babe's nursery will be which was perfect. I call it an adventure through the woods. It's a woodland theme mixed with like a little explorer theme. Many of the decorations are items we will also be using in the nursery, so stay tuned for that reveal. In case you are curious, I am keeping his name a secret (except for some friends and family members) so keep an eye out for that once he arrives! 
So if you're ready for this woodland theme baby shower, go ahead and keep scrolling!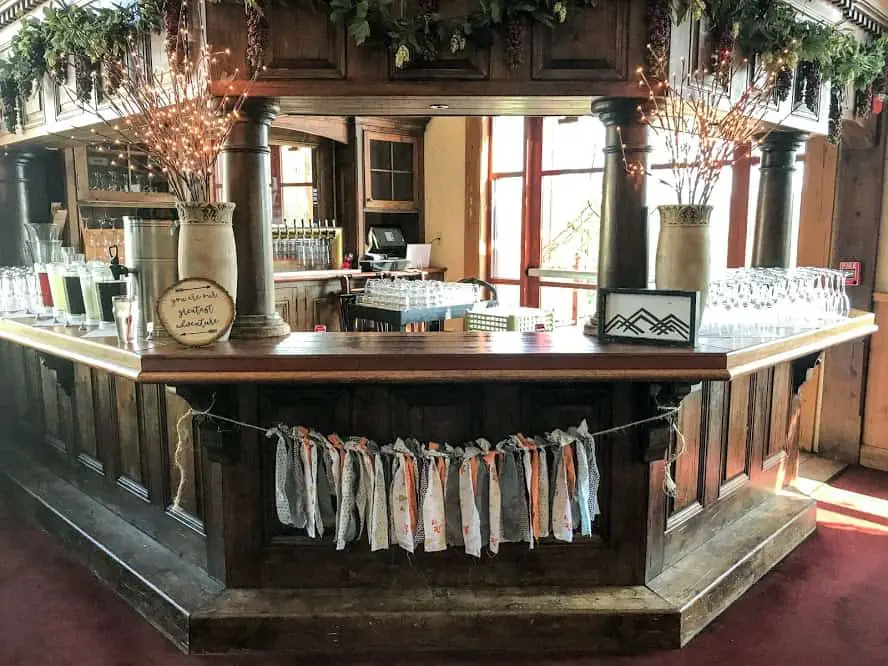 The bar featured a couple handmade items. One being that adorable rag garland my sister made. The other being that hand painted "You are our greatest adventure" sign made by one of my very dear friends. The mountains picture is from Hobby Lobby.
This adorable fox mobile is another made by hand with love piece from my sister. I am completely in love with it. I can't wait to hang it over little man's crib!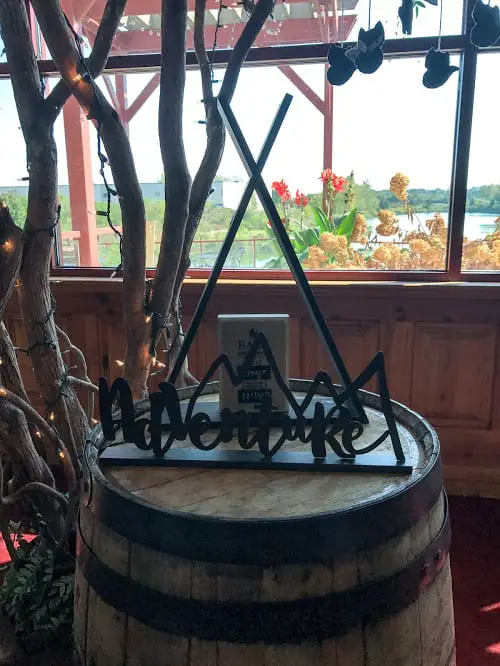 Just below the mobile was this awesome metal "Adventure" sign, a wooden tepee (sorry it's no longer available online), which are both from Hobby Lobby. And that super cute baby announcement wood sign my mom found.
Oh my. Can we just take a moment to appreciate this cake?? How adorable right? And the little woodland buddies hanging out with it? So stinkin' cute.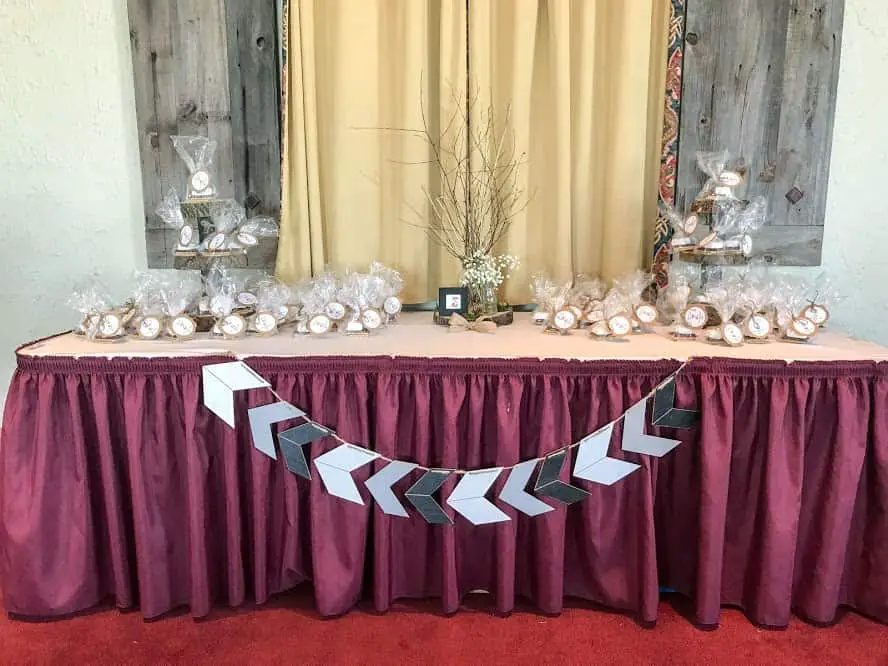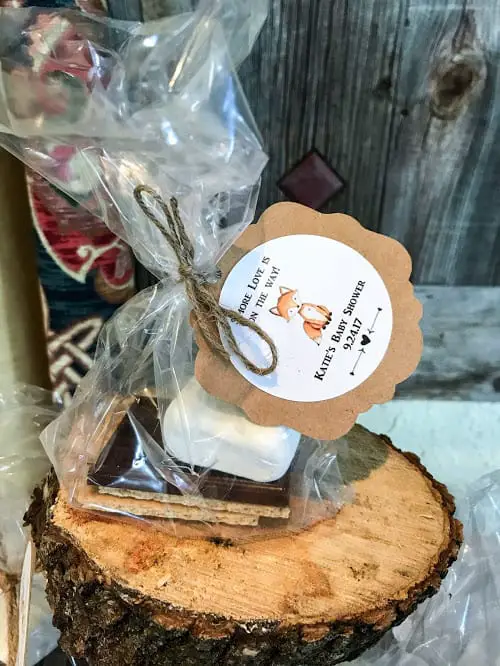 These were the favors, little s'mores! Such a cute idea right? The wood stands are so cool too! The same gal who made that hand painted sign gave them those stands to use and they fit in perfectly! That wooden chevron arrow banner is also from Hobby Lobby. I just love the little tags on the s'mores.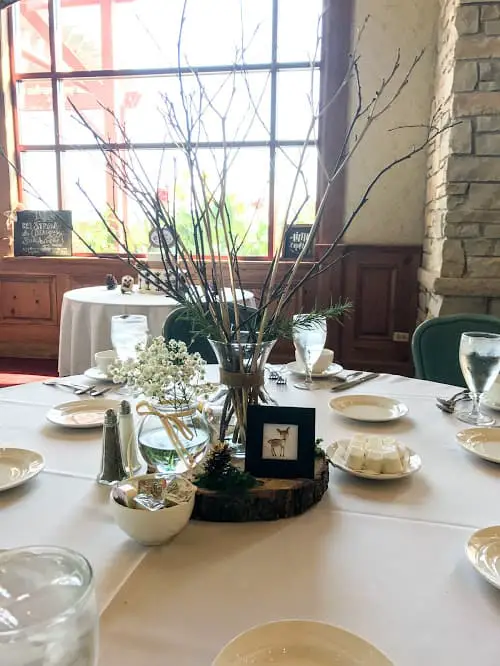 Then let's just take a moment to admire these centerpieces. They couldn't have been more perfect! Look at that precious little baby deer. Doesn't get better than that.
Here is what I wore. I love this floral maxi dress and am so glad it still fit over my bump! The little lace detailing along the sleeves is my favorite part. I wore a simple black and gold layered necklace and some espadrille wedges. They are incredibly comfy I must add. A necessity for this Momma-to-be's feet.
Hope you loved this peek at my shower! Maybe you got some great inspiration for your own or for someone you might be throwing it for. Let me know your favorite part down in the comments. Don't forget to share away! You never know who might need ideas for their own woodland theme baby shower. If you're not already and would like to be, follow me on my social media below for extra goodies!
This is not a sponsored post. Some links are affiliate links. To learn more, visit my "About" section.