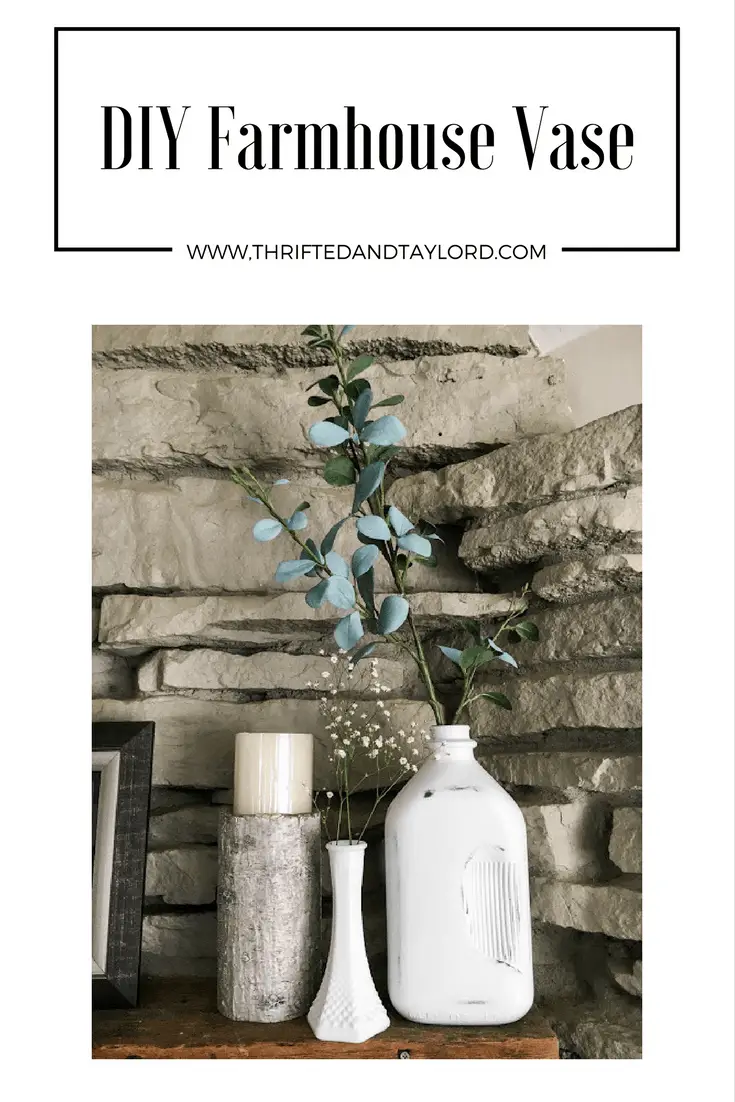 It has been a little bit since I have done a DIY and the perfect project came up recently! I wanted to rework my mantle (yes again, I know, there might be something wrong with me.) But recently I have decided my style has changed and evolved and so now I am slowly starting to incorporate new things to my home to get this new look I am going for. I plan on doing a future post all about how to determine your style so keep your eyes peeled for that! I have been getting lots of inspiration off Pinterest (follow me here!) and came up with a fun and easy idea. It is a DIY farmhouse vase! I have a new found obsession with the show Fixer Upper, and all things Joanna Gains designs. So with my new found style inspiration I was ready to start incorporating some new pieces into my home decor. I had some glass milk jugs that I had been saving for the perfect project, yep I sure am that chick who saves random things for a "to be determined project" which were perfect for this DIY. To see how I transformed these milk bottles into distressed farmhouse style vases, just keep reading!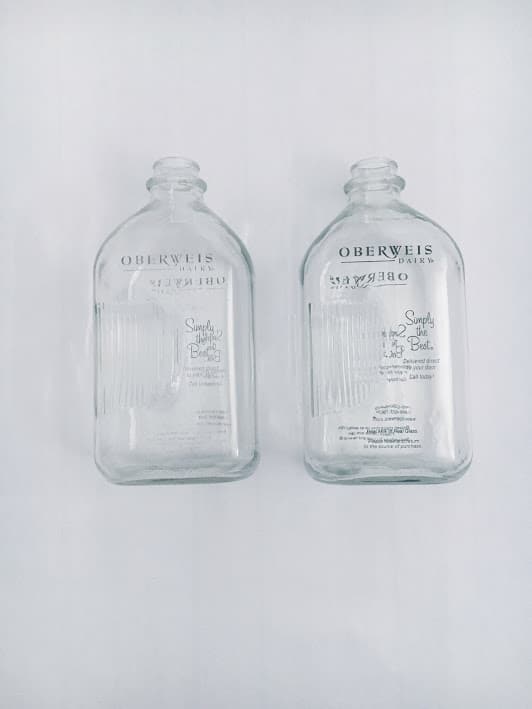 Anyone ever have Oberweis chocolate milk? Because it's DELICIOUS. So that's where I recycled my milk bottles from, you can also buy these
which have a super cute handle!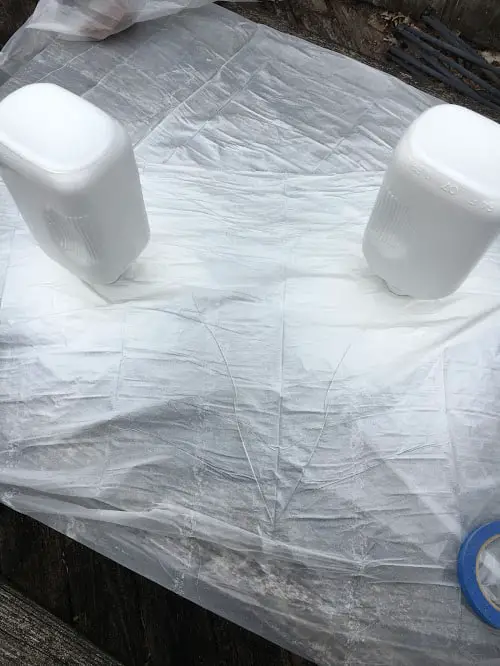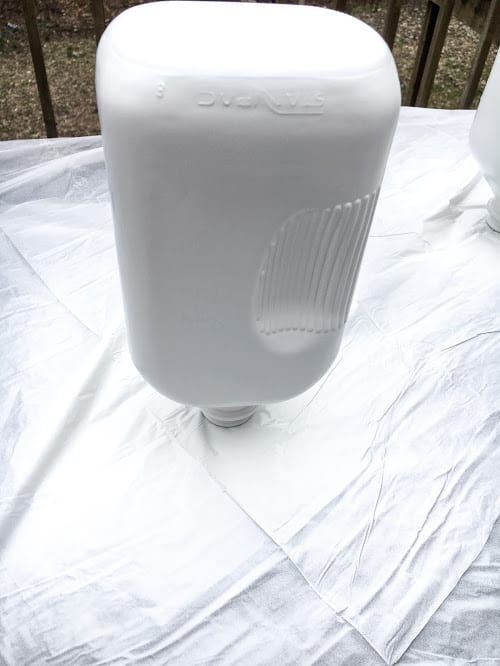 To start, I lightly sanded down the lettering so it would have a smooth surface. I spray painted the bottles with this. I ended up using 4 coats to make sure I covered the black lettering. If you end up buying the clear bottles, you won't need this many coats. I actually really like this spray paint, it was pretty cheap and I really like the finish. I chose to get a satin finish because I didn't want it to be too matte and I didn't want a glossy finish.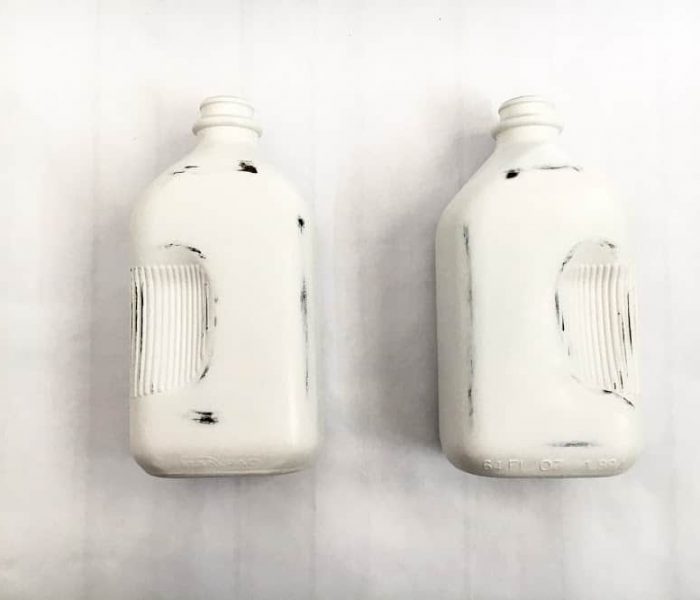 Once it was entirely dry and had sat for several days, I moved on to distressing. Using the same fine grit sanding block from before, I started sanding down random areas of the vase using varying speed and pressure to get different kinds of distressing. I made sure to work slowly so I wouldn't accidentally over distress an area. And that is it! Super easy right??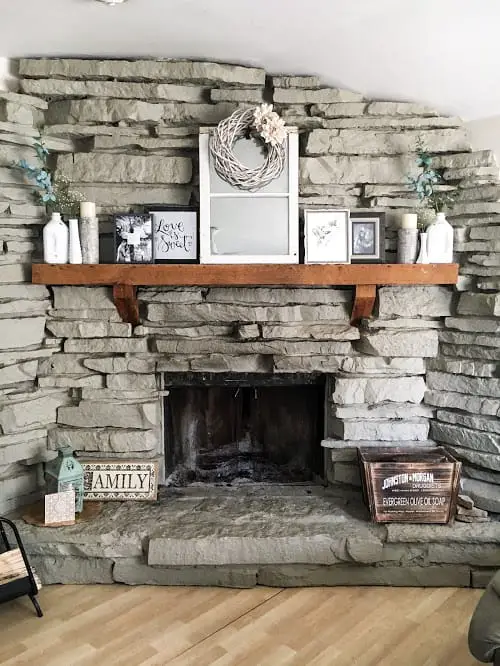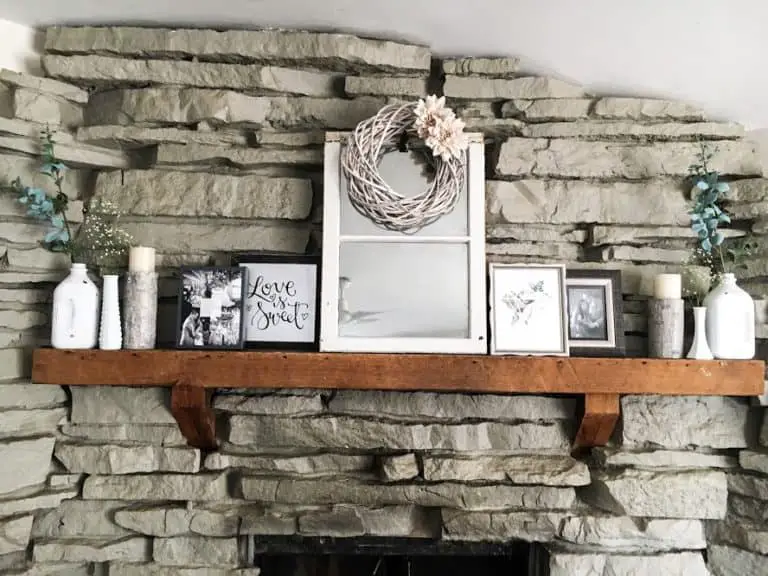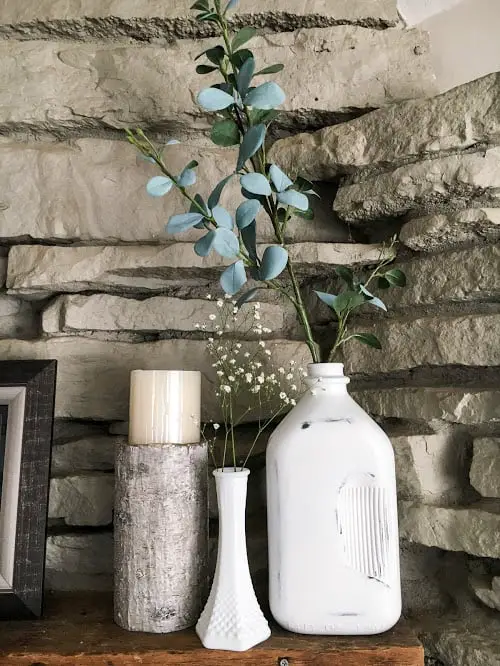 Here they are styled! I put some faux eucalyptus leaves in the milk jugs, some baby's breath in these pretty milk glass vases
I thrifted, and then I found those super cute log candle holders (big, small) and candles at Hobby Lobby. The rest of the items are the same pieces from my Home Decor Refresh post. I love how it looks now and I am slowly transitioning my home decor so keep your eyes peeled for more styling refresh posts!
Hope you loved this DIY milk bottle post as much as I loved how it turned out! If you decide to give this paint distressing project a try, be sure to tag me in your pictures so I can see what you came up with! 
FTC Disclaimer: This post contains affiliate links.