Decocrated Subscription Box Review | Home Decor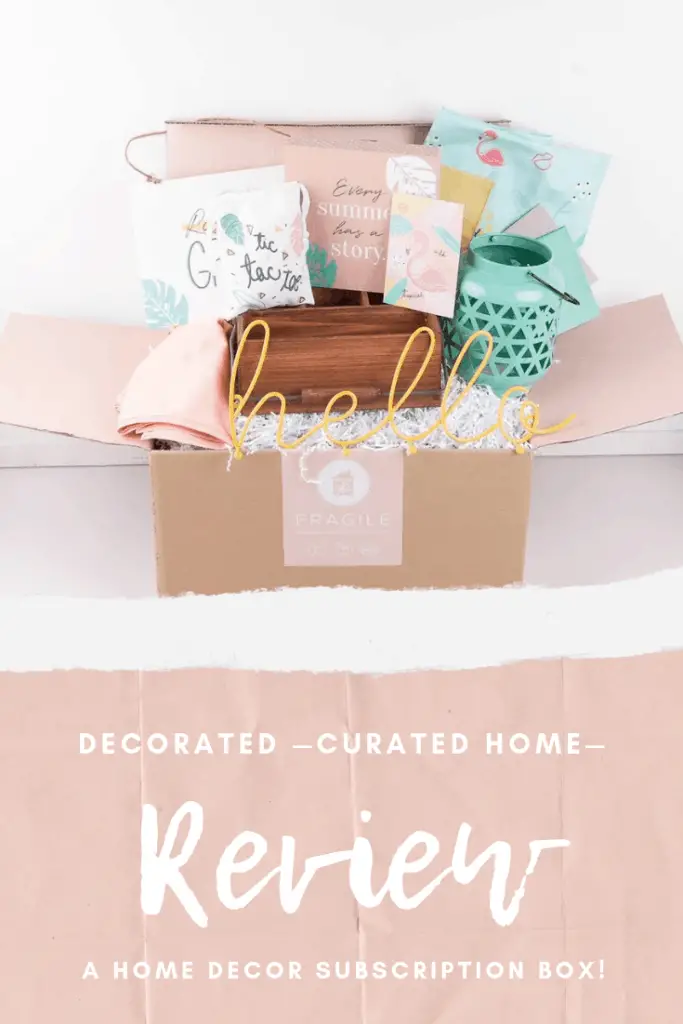 Thank you to Decocrated for sponsoring this post. As always, all opinions are 100% my own and I only recommend products I have used and enjoy. Learn More.
Wow it's been a long while since I last did a review, like almost a year. Well this is certainly overdue! Last review was a makeup one this time its home décor. A home décor subscription box to be exact. I have done beauty subscription box reviews for Ipsy, Glossybox, and Boxycharm  but I've never tried a home décor one! So I was super excited to see what this was all about.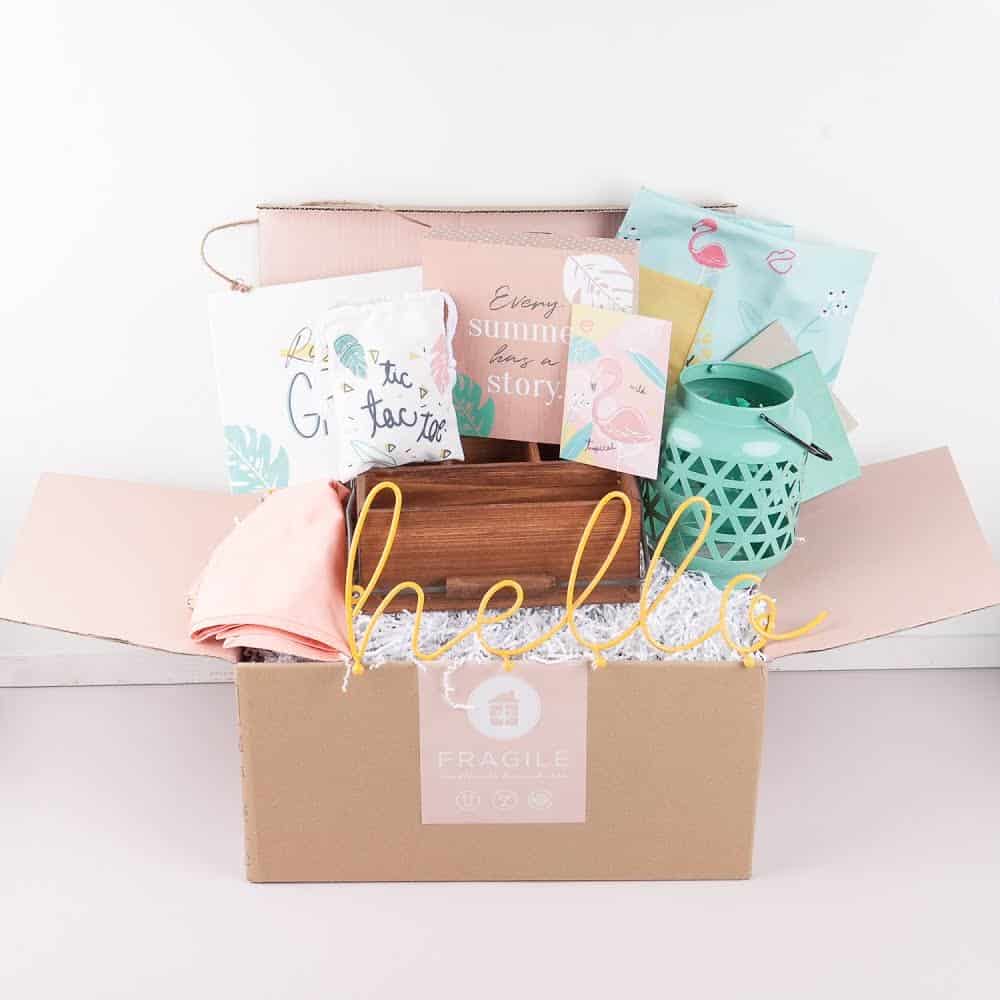 This is the Decocrated subscription box. It is a curated seasonal box which comes quarterly (every 3 months) and it contains on trend home décor items. The boxes include many different kinds of items ranging from tabletop décor to textiles and wall accents. The boxes often incorporate holiday options based on the seasons as well which is always cool! This is a really fun way to refresh your décor each season.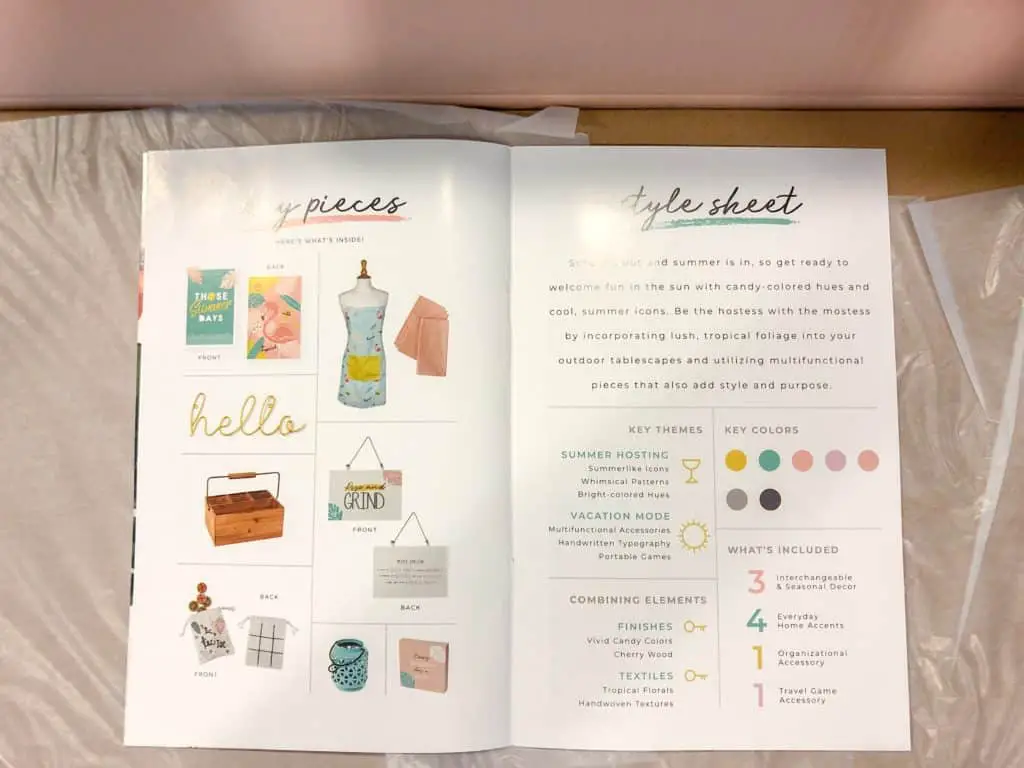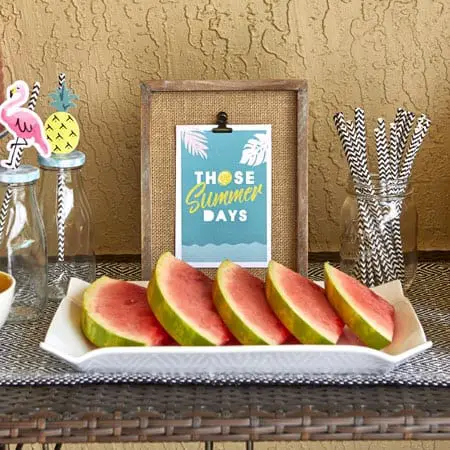 Included in the box, Decocrated also offers tutorials, DIY projects, and pro decorating tips in a cute little magazine which comes with every shipment. This is super helpful to those who have a hard time decorating their spaces. The box also includes a small card with original artwork on both sides which can be framed to use in your home.
I first want to touch on the packing. The box arrives very well packaged and all the items inside are individually wrapped and boxed to ensure nothing gets damaged in transit. There are also some cute touches like little notes written on the inside flaps and stickers. I'm a sucker for cute packaging. 
The box I received is the summer box and it is still currently available! It is packed full with brightly colored and super fun pieces that are great for both your indoor and outdoor spaces. These are perfect for hosting parties or even just serving dinner to your family as well as a few fun summer décor additions for your home. Let's take a peek at everything that comes in the summer box.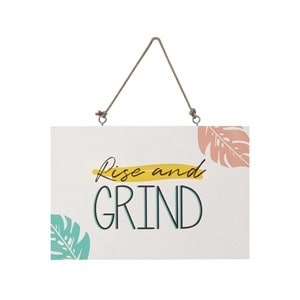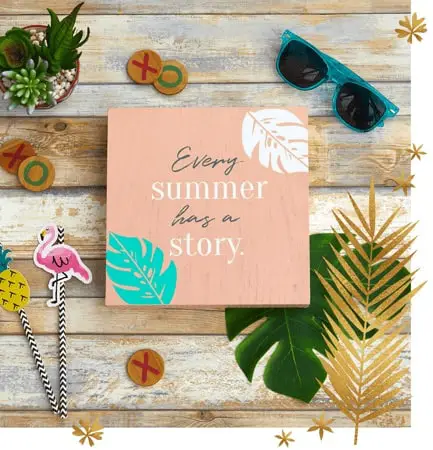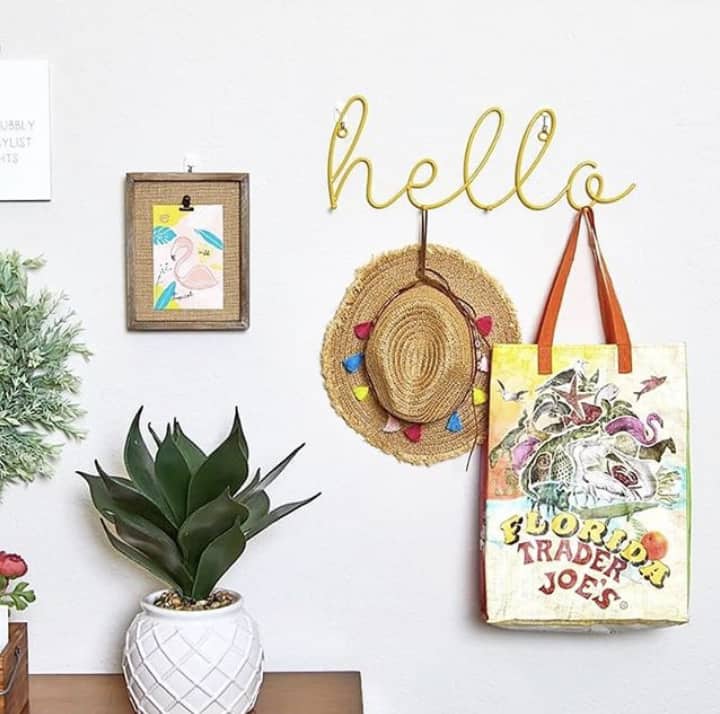 For your walls, there are these two different signs you get. I love the twine for hanging this "Rise and Grind" sign plus it is double sided so you really get two signs in one. The flip side is a "recipe for fun." Super cute!
The "Every summer has a story" sign is so tropical and makes me think of warm, sandy beaches. How cute is this bright yellow "Hello" wall hook sign?! It is the perfect spot to hang keys, hats, totes, or even your apron after you're done cooking.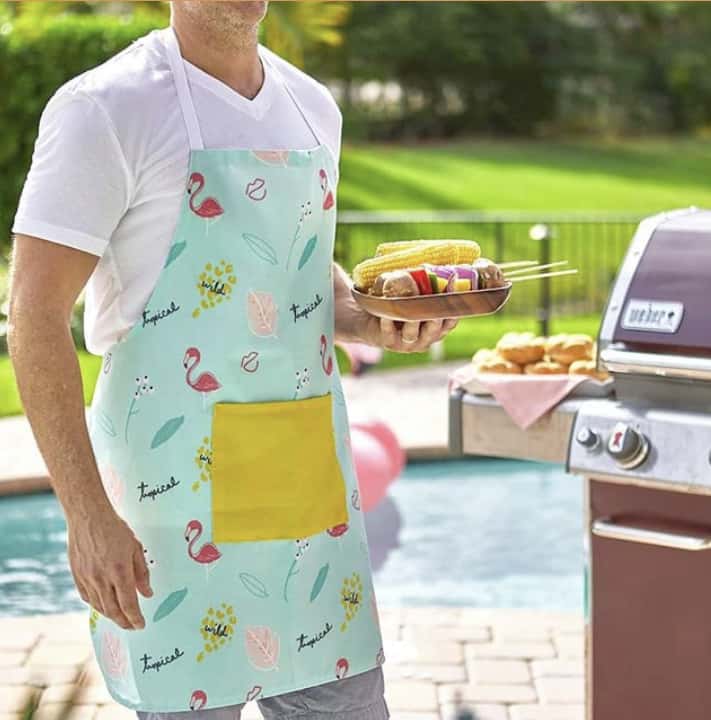 Speaking of aprons, this summer ready, brightly colored apron is the perfect addition to your cooking attire. Nothing screams summer cookout like this bad boy. Anyone have a hubby who would proudly rock this?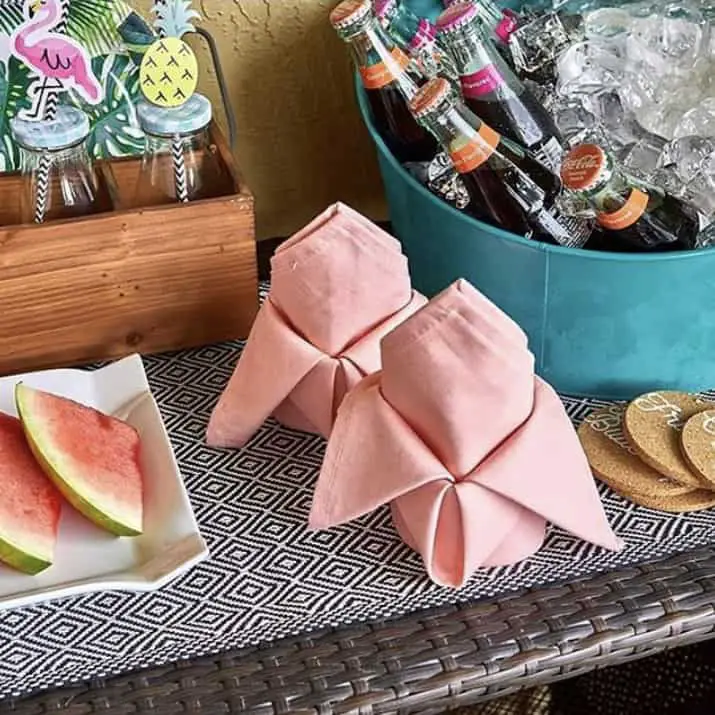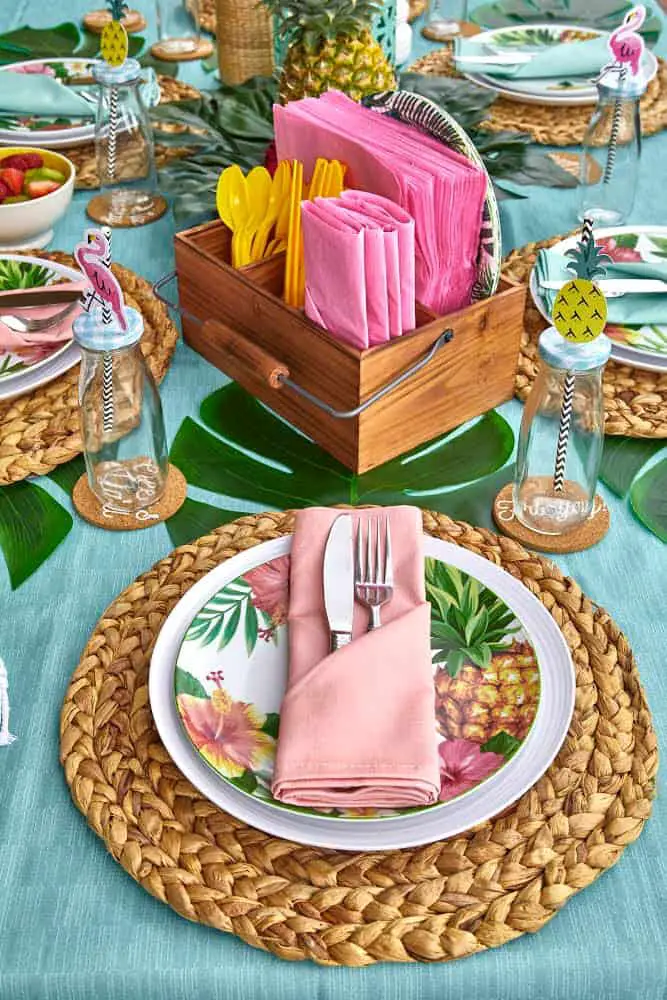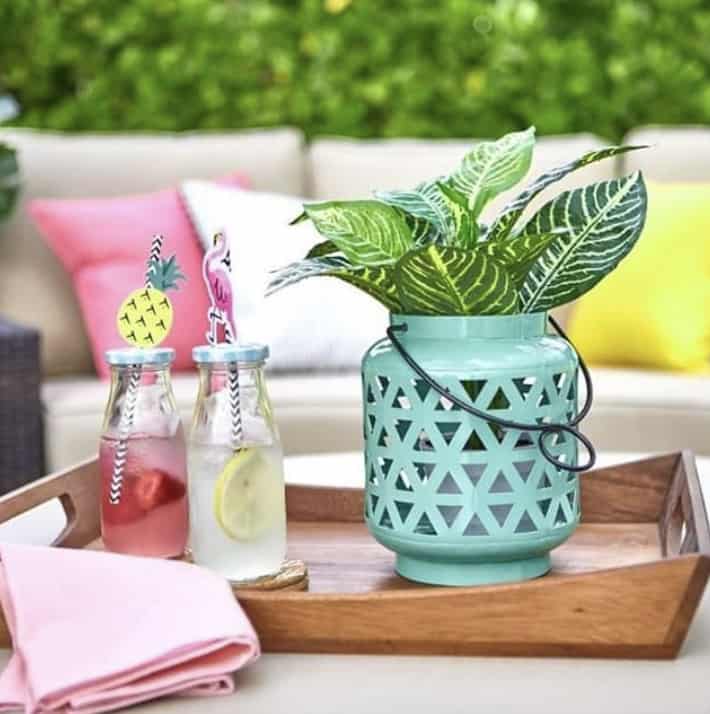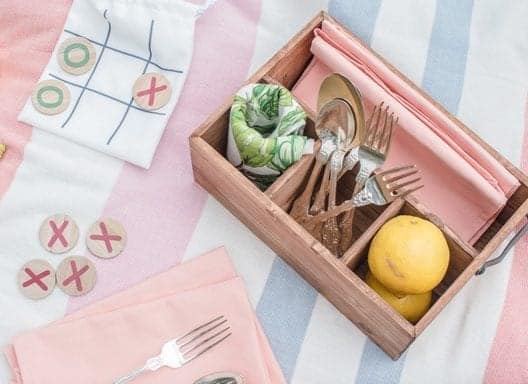 You can put these gorgeous coral napkins with some silverware in this wooden caddy alongside some ice cold drinks to make it easy for your family or guests. This teal lantern is the perfect centerpiece for your table outside! You can pair it with other candles or use it as a planter on a tray. So so cute!
Then while people are chatting and waiting on the food to be ready, they can play a few rounds of Tic Tac Toe with each other. You can even add to the fun by making it into a drinking game. I love how small and adorable this little set is. Makes it so easy to bring places for a quick, simple way to have some fun.
Ready To Try The Decorated Subscription Box?
Let's talk cost. Keep in mind this ships quarterly, so every 3 months. You can chose to pay quarterly or annually, for which you will save 10%. The quarterly payment option is $79.99 and annually is $287.96 for the year (versus paying $319.96 which is what you pay total if you go the quarterly route.) Considering how much comes in these boxes, that's a pretty amazing price.
This box contained 8 items so if you average that out it's basically $10 an item (or less if you go for the annual payment option!) I am totally down with that! Plus I have a coupon code for you that gets you $10 off your first box! Just type in TAT10 at checkout. And as an added bonus, you get a free gift with your subscription.
I also want to throw the idea out there that if you don't 100% love everything that comes in the box, there are ways to up-cycle them into new things that are more your style. For example the signs, if you don't totally love them check out some ways to DIY them into new signs in this post. If you don't love the color of something, like the hello sign or the wooden box, paint them! There are many ways to alter things to make them work for your home. 
Alternatively, you could gift items that might not fit your personal style but would fit that of your gift recipient. You could also gift someone the subscription! 
Subscription boxes are a fun way to step outside your comfort zone a little and try new things for your home. You never know what might end up surprising you. I love the excitement of not knowing what's inside, it's like getting a gift 4 times a year. And who doesn't love getting gifts?! 
Let me know what you think of this fun new subscription box and if you end up trying it out! I'm greatly looking forward to the fall box!! See you next time. ☺