Baby Shower Gifts She'll Really Use (And Love!)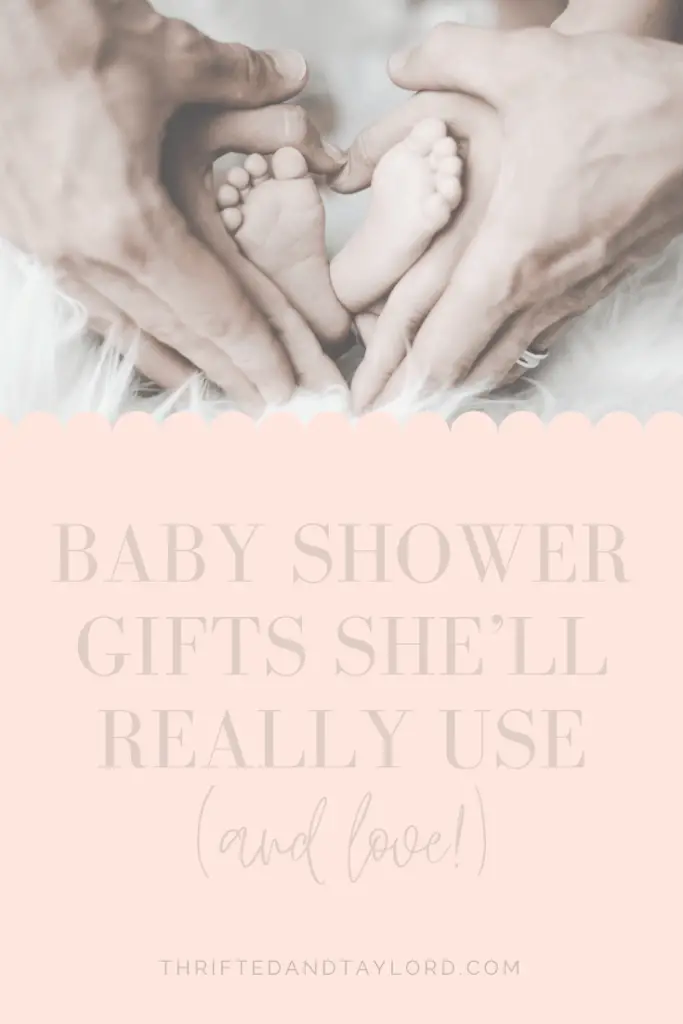 This post contains affiliate links for which I earn a small commission at no extra cost to you, should you purchase through them.                 Thank you to Happiest Baby and A Couple Puns for providing products for this post.  Learn More.
Since we just had Mother's Day to celebrate all the wonderful moms in this world, I thought it would be nice to celebrate all those moms-to-be. Although baby shower gifts tend to be all about the baby, it isn't a bad thing, because that's what those mommas really need! But sometimes they end up with lots of things that might be cute but end up getting put into a drawer or closet and never really used. 
Now don't get me wrong, I love an adorable outfit or tiny baby shoes and hats, but practicality is really your best bet when it comes to baby shower gifts. Maybe put a cute outfit in there with some other items you know she will really need.
Nowadays a lot of moms have baby registries which is super helpful for both the moms and the gift givers, because you know exactly what she wants and needs. But if you find yourself in need of a gift with no registry to go off of or maybe you're a mom-to-be and need some ideas for your registry, this is for you. I put together this baby shower gift guide including gadgets, essentials, and clothing items that are things she will really use and really love. Let's check them out.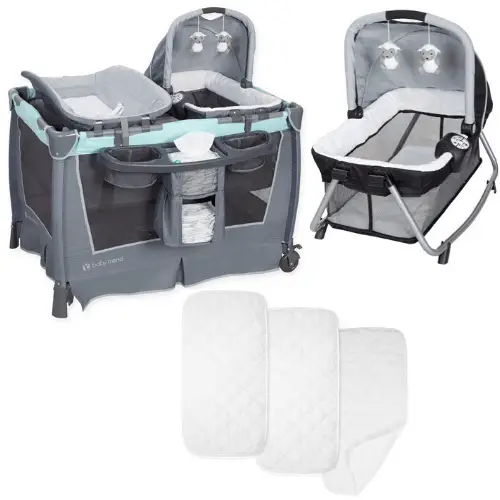 Let's start with some gadgets. There are many different gadgets out there to help make life easier for new parents. These are a few that I personally used a ton so I feel like they make great gifts. Starting out with a pack n play which has a diaper changing station and a removable bassinet. I still use this with my 2.5 year old (minus the bassinet) and it will be great for whenever our next baby happens. 
The changing table, technically, you aren't supposed to use past a certain weight that I'm certain my 2.5 year old has exceeded so I shouldn't really say I condone using it with an older child, but it has continued to work just fine for my babe so I am just being honest! Haha. 
You could also toss in some of these waterproof changing pad liners. They're machine washable so when the baby has an accident while getting changed it's super easy to toss it in the laundry basket and put on a new one. 
I am an advocate for safe sleep so having a bassinet like this which has a flat sleep surface and breathable sides is something I personally would look for. I love that it can be removed and placed wherever I need it to be so I can keep baby right by me as I get things done around the house.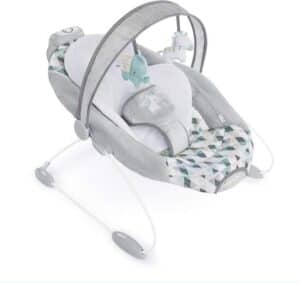 As baby gets bigger and outgrows the bassinet, it is nice to have something that's portable in which mom or dad can set baby so they can still be by them and be able to be entertained. So something like this bouncer is perfect for that. This one actually has an automatic bouncer which is pretty cool. The little toys and even just watching their parents or other family members will keep them entertained.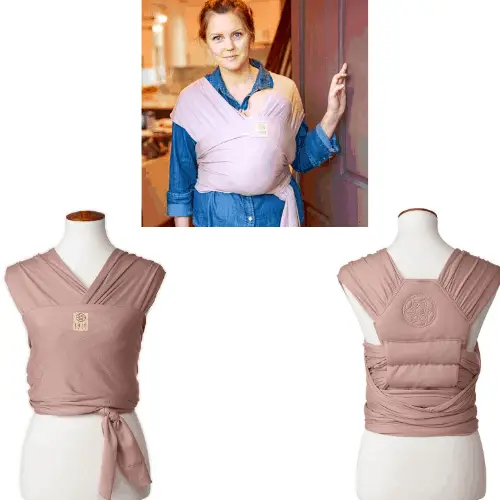 Baby wearing is another great way to keep baby close when trying to get things done around the house. One I really like and would like to get for my next baby is the LilleBaby carrier. This one is the dragonfly wrap carrier. I already have an Ergobaby 360 which I also really love but having a wrap carrier is great for younger babies.
These activity gyms are awesome for tummy time and just to have a place to set baby to play. They also can grow with baby so you can use it as a playmat as they get a little older too which is nice. How cute is the farm stand theme of this one?
Speaking of playmats, we have this large foam mat and I absolutely love it. It's so easy to keep clean, folds up if I want to put it away, and provides a comfortable play space for both baby and parents. I love the design on this one too, so cute!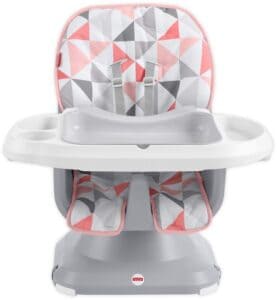 Next up is another item I own and love. This space saver high chair from Fisher Price is so great. It sits on one of our kitchen chairs and is one less item to take up space since it's not a separate high chair.
It's nice that it has lots of adjustments to be able to use it with infants who are just starting to eat solids up through the toddler years and it is very easy to clean. The whole seat cover and straps can go in the wash and the rest is plastic which can easily be wiped clean.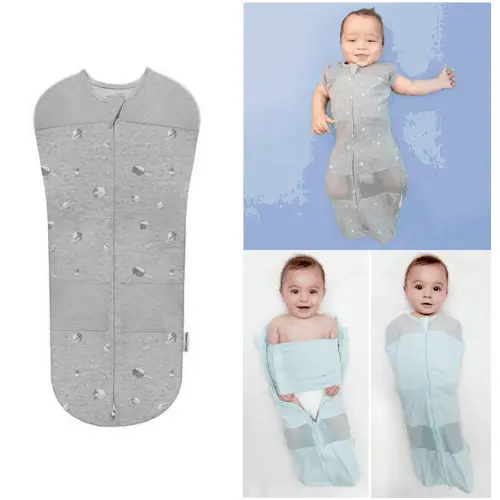 Last up is not necessarily a gadget, but it is something that can be used every time their baby sleeps for the first few months of life. A swaddle sack. Babies (most babies) love to be swaddled. But having to wrap them up in a blanket can sometimes be a nuisance (or they might be baby Houdini's and can bust right out.) So using a swaddle sack is a huge time (and sanity) saver.
The Sleepea 5-second baby swaddle from Happiest Baby is award winning. It has an inner arm wrap to keep baby's arms swaddled, a zipper which zips both up and down (makes for easy diaper changes), breathable mesh inserts to reduce overheating, and also has arm openings which snap for when baby no longer wants or needs their arms swaddled (particularly once they can roll.)
It also is shaped for proper hip placement and development which is very important. You can purchase directly from their site or off Amazon too which is nice!
Essential Baby Shower Gifts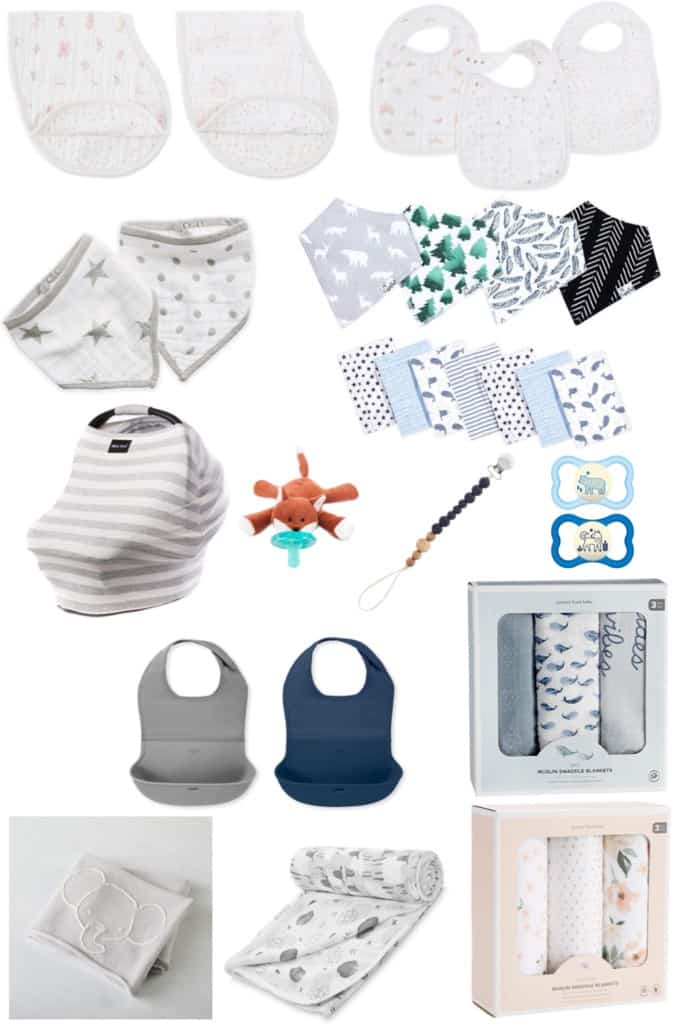 This next set of baby shower gifts are essential items every new mom will need. You can't go wrong including some of these in your gift.
Bibs, burp cloths, swaddle blankets, and pacifiers are some of the big winners. Not all moms want to use pacifiers but it doesn't hurt to gift one just in case. My babe loved his little fox WubbaNub, having a little animal on the end helped keep it in his mouth and gave him something to hold onto when he got a little older. 
Then we switched to MAM pacifiers and I got one of these little wood bead pacifier clips to keep it near him so they wouldn't get lost. Every baby is different, so they may like different brands but this brand is great for oral development because of its shape. It also feels more like "mom" so it's great for breastfed babies. 
Let's talk bibs. My favorite for smaller babies who are just breastfed or bottle fed are these Aden + Anais bibs. They're super soft and absorbent. As they get older and start on solids I love silicone bibs. We have these roll up bibs from OXO which I actually use for my diaper bag since it's so small once it's rolled up. They're so much easier to clean and having the little pocket to catch any messes is a game changer!
Bandanna bibs are great to put on while not eating to catch all that drool so mom won't have to constantly change baby's outfit. It also is nice to catch spit up post eating, again, much easier to switch out than an entire outfit. Aden + Anais also makes this set of 2 which is great, again, because they're really absorbent. The only con is that they're not the biggest. I like the size of the ones in this 4 pack and the variety of patterns is fun too!
Burp cloths are a must have. I love these Aden + Anais ones by far (ok if you haven't noticed this is one of my favorite baby brands.) They're really big and fit perfectly over your shoulder plus with how well they absorb, they're just the best in my opinion. 
But I will say I also love the smaller ones that come in larger packs like this (really adorable) 7 pack from Hudson because they make great hand and face wipers for when they get a little older, especially if they get a runny nose. That way you aren't going through a bunch of tissues. They still work well as burp cloths too, they're just not fast absorbing so that's not always ideal.
Next item, which is another product I own and used a whole bunch for the entire first year and then some. It is this multi-use cover. It can cover the car seat, a cart, mom can use it as a nursing cover, it could even be a light stroller blanket in a pinch. 
I loved this for nursing because it is super stretchy so I could actually stretch it over my knees to be able to use my hands underneath without worrying about exposing anything since it isn't open on the sides at all. Plus it's lightweight enough that my babe never got over heated while nursing or if it was over his car seat. 
These last few items are blankets. There are so many things I use blankets for and it's nice to have a few different ones so I don't have to worry about constantly washing them.
I'll start off with swaddle blankets. I used them every day for the first few months and I still use them now in my son's crib. I also have one I keep in his stroller and one in my diaper bag (not my everyday one, just for when we are going somewhere for an entire day or longer.) 
I love both this pink set and this blue set from Pottery Barn Kids. They are muslin cotton which are my favorite kind because they are more breathable and they're really large. I'm sure you won't be surprised to hear that the Aden + Anais swaddle blankets are my favorite. They're the same as these Pottery Barn ones.
These other two are considered stroller blankets, they're thicker without being like a thick winter blanket. They're great to lay down on the floor while baby plays or to toss over the stroller or car seat on a cooler day. I love the little embroidered elephant on this knit one from Crate & Barrel, so sweet. The double sided pattern on this Aden + Anais one would make for super cute photo backgrounds!
Clothing Baby Shower Gifts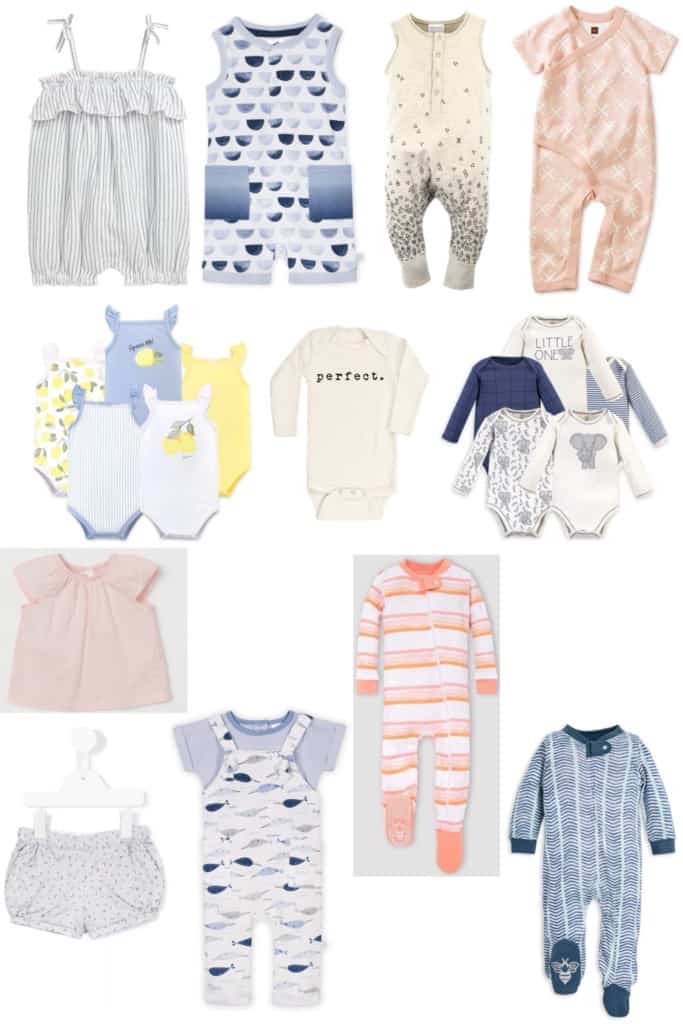 Moving on to the last and (most certainly) my favorite section of baby shower gifts, the clothes. Because I would be lying if I said anything other than baby clothes are freaking adorable and most definitely a necessity. I picked mostly all practical clothes but I had to toss in a couple cute outfits too because every mom likes to dress up their baby every now and then (or a lot if they're anything like me.) 
So let's just start practical. Sleepers. They are what most babies spend the majority of their time in for the first month or two, or more! Burt's Bees makes some of my most favorite sleepers. The blue and the peachy pink stripe ones are both that brand. So stinking cute, right?
Up at the top you'll see some rompers which are also great outfits that are easy and comfortable. I love the pattern and color of that wrap style peach one. The cream and black one is perfect for a cool little dude. For warmer weather that striped ruffle romper is to die for, I'm obsessed. And I love the adorable half circle pattern on the blue one. 
Then we have all the onesies or bodysuits. Whatever you would like to call them. This is another one that any mom will tell you is essential for at least the first year if not longer. I love getting multi packs like these adorable yellow and blue lemon themed ones (again, I'm absolutely obsessed with those) or these super cute elephant themed ones. But I also love finding ones that have a really cute saying or pretty design on it like this "perfect" one. 
And to finish it off we have a couple really cute little outfits. I can't even handle this baby girl outfit. That sweet little pink top pairs perfectly with these little floral shorts. And don't get me started on these little whale overalls. Come on. So freaking cute!! The rolled sleeves on the top?! I need to stop before I end up buying things for my future baby whom I am not even pregnant with yet…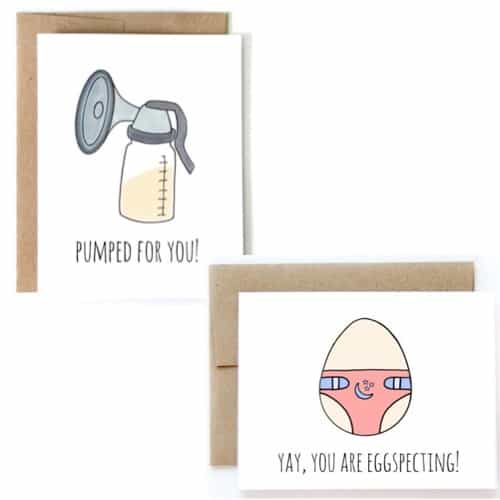 That brings us to the end! I hope you found some great baby shower gifts to give from this list. I want to quickly add in this finishing touch which will absolutely get a little chuckle from your momma to be. These cute little cards from A Couple Puns are so cute and unique, plus it's a great way to support a small business. Check out all their cards here. 
I definitely have more products for baby which I use and love so if you like these kinds of posts let me know and I can certainly do more baby related posts! What are some of your favorite baby products if you're already a mom? What kinds of things do you love to gift? Let me know in the comments or hit me up on Facebook or Instagram and let's chat. See you next time. ☺