Amazon Valentine's Day Gifts For Him & Her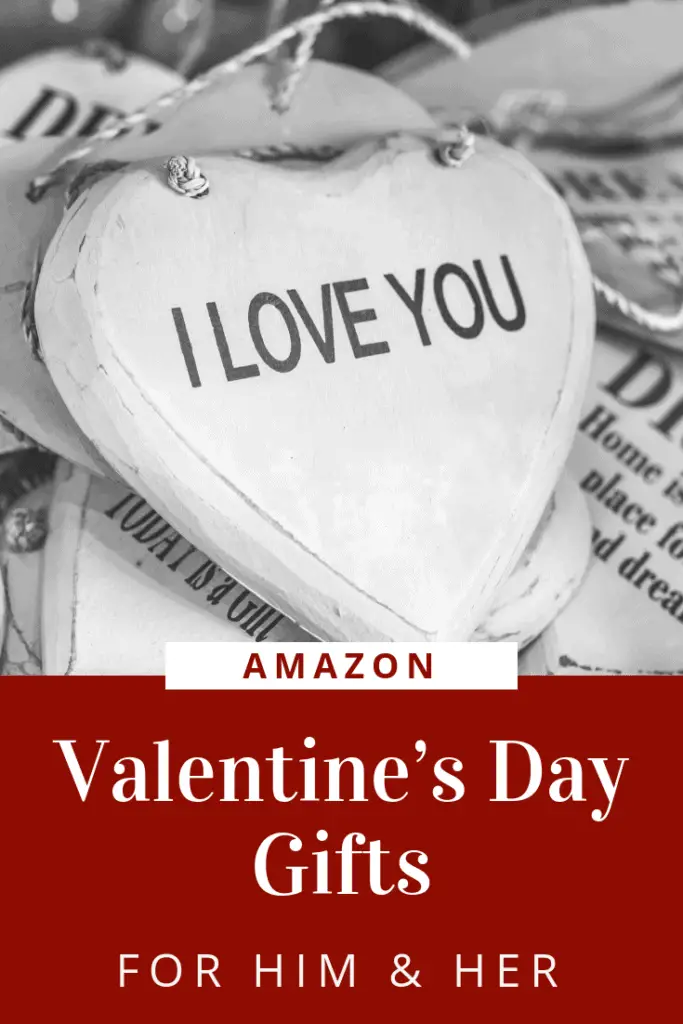 This post contains affiliate links for which I may earn a small commission at no extra cost to you. Thank you for your support! Learn More.
I'm going to be honest here, I'm not a huge Valentine's Day gal. It just never has sparked much excitement for me. It doesn't feel like a real holiday. But getting a gift or 2 for this uneventful holiday is never something I will say no to. I mean, who is going to say "don't buy me anything" and actually mean it? Ok maybe there's some of you out there who have more will power than I do and can just say no to unnecessary gift giving. You are a stronger human than I.
I do like the idea of celebrating love though. I love the relationship my husband and I have, he is my very best friend and I think it's sweet to celebrate that. So in that sense, Valentine's Day is definitely worth celebrating. If you're stuck on what to get your significant other, or maybe you want to drop some hints to him for yourself, check out these Amazon Valentine's Day gifts I rounded up for both him and her. These are all under $50 but a good majority of them are under $25 so that's a bonus!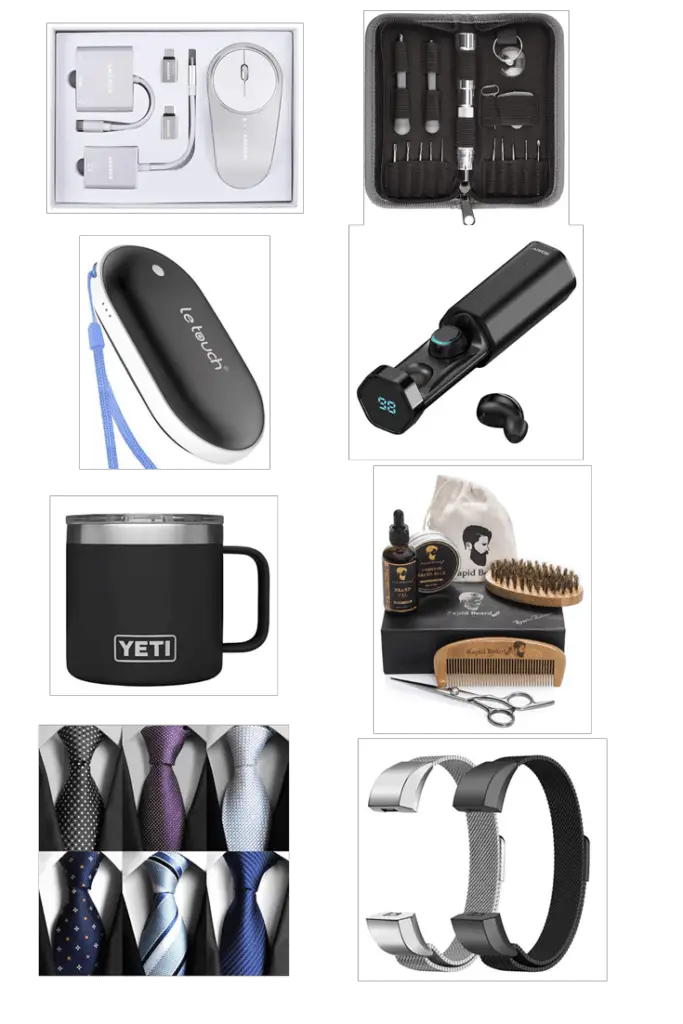 I feel like most guys are more practical in what they like to receive as gifts. There are totally sentimental dudes out there but I feel like the vast majority of guys want gifts they can get good use out of. I found a few cool gadgets like that electronic office supply kit which has tons of awesome things for the businessman on the go who doesn't want to tote a bunch of wires when he's away from the office.
How about that mini repair kit which can be used to fix all kinds of things from eyeglasses to smartphones. Perfect for the mr. fix it and/or techie in your life! I also found this electric hand warmer which would be great if your significant other works outdoors or enjoys winter activities like snowboarding or skiing. Then I spotted these Bluetooth earbuds which I feel like anyone would love really.
It you want to get super practical, how about this Yeti mug? Those things are seriously amazing and it's something you know he will use every day. Another super practical gift that he would love (if he has facial hair) is this awesome grooming kit. I'm pretty sure most any guy who has a beard loves to take care of it so this would surely be a hit.
If you have a guy who likes to look good then maybe some accessories would be a good gift for him. I found this set of 6 neckties which have really cool colors and patterns. Love these. Then last up are these cool metal bands for a Fitbit. He could switch up his bands to make them a little classier for work or going out.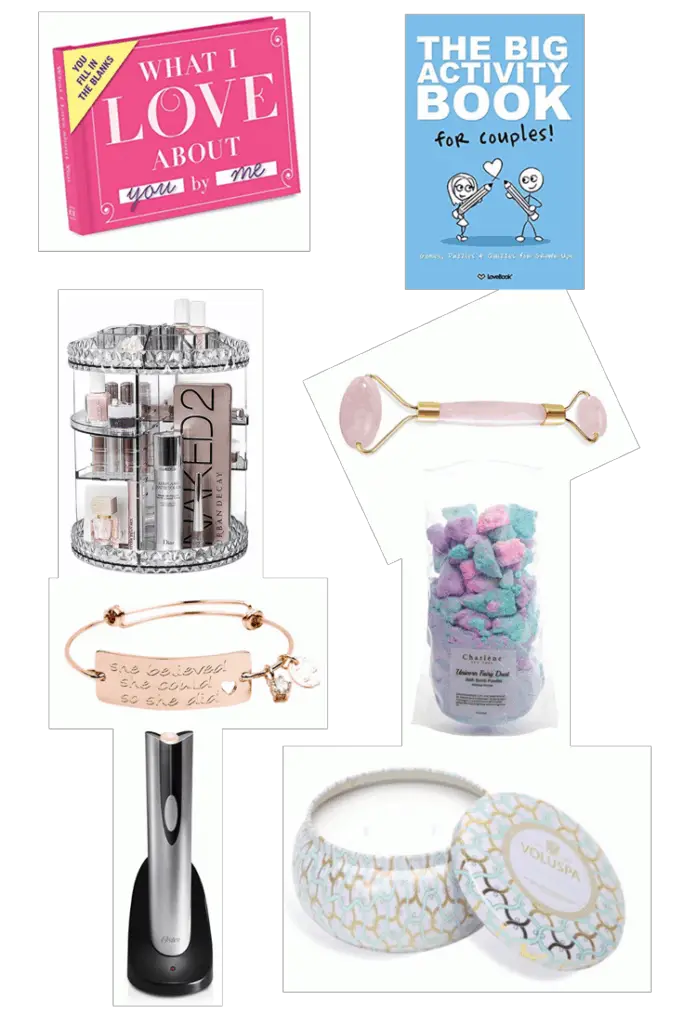 If you are shopping for a gal, be it your significant other or maybe a gal pal. Or even if you are looking to drop some hints for gifts for yourself, I found some items you or your gift recipient will absolutely love.
If you are the sentimental type or love books and/or puzzles and games then check out these two books I found. This first one is for your significant other to fill out for you, it would be so so sweet to see what they have to say. The other one would be cute for like a date night in or just to spend some time together. It's filled with puzzles, games, and quizzes for you to do together. So fun!
If you or her are into beauty, this makeup organizer is gorgeous and a great space saver! Face rollers are all the rage right now so this pink quartz jade roller would be an awesome gift! How cute are these unicorn bath fizzies? A nice soak in some unicorn bath water sounds divine.
Jewelry is kind of a no brainer Valentine's Day gift but I did find this really adorable bracelet that I figured I would include. I love the quote on it. Very inspiring, go get it girl!
Then I found a couple things for the home. This electric wine opener seemed like an obvious win to me. I don't know if I've met a gal who didn't enjoy wine. Then last up is this scented candle. Voluspa candles are one of my favorites. They smell so good and I love that it comes in a beautiful tin.
Be sure to let me know how you plan to spend your Valentine's Day, and if you end up picking up any of these gifts! See you next time. ☺