Out Of The Box Father's Day Gifts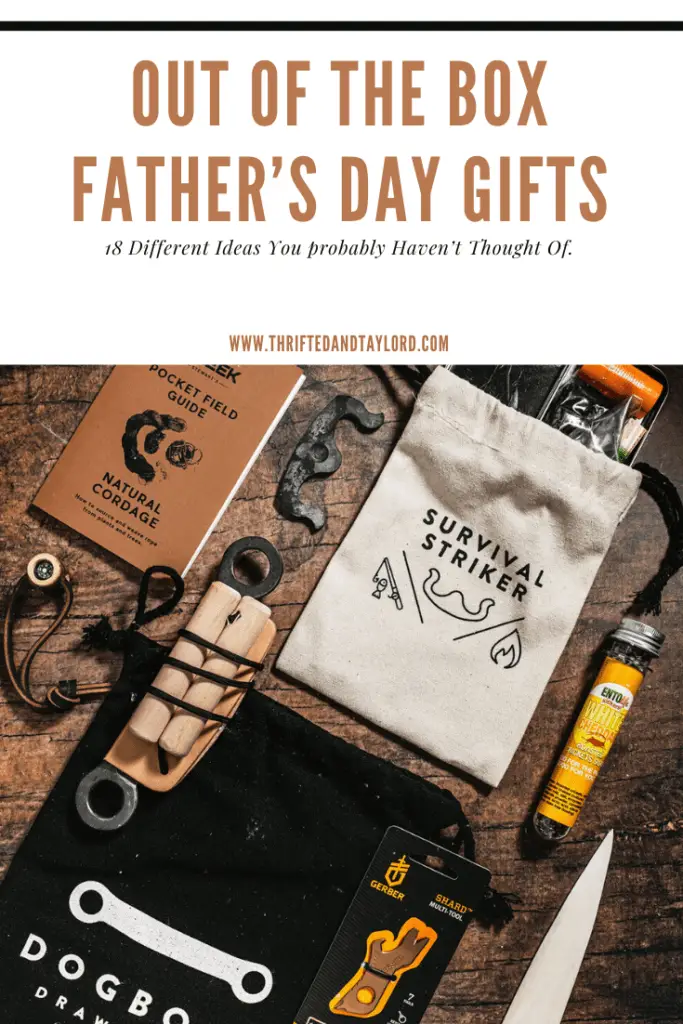 This post contains affiliate links for which I earn a small commission at no extra cost to you, should you purchase through them. Learn More.
Anyone else feel like men can be incredibly hard to buy gifts for? They almost always "don't need anything" or they're the type who just buys things for themselves when they do want or need it so they have all the things. 
I did some searching. Like so much searching. I wanted to find some out of the box Father's Day gifts that would be something he most likely wouldn't have or wouldn't have bought for himself. So I came up with 18 ideas to make your Father's Day gift buying that much easier. Plus almost all of these are on Amazon, so being able to get them in plenty of time for Father's Day won't be hard. 
I tried to find different types of gifts in a wide price range so there would most likely be something perfect for any dad. So let's check out these out of the box Father's Day gifts and hopefully you'll find the perfect fit for the dad in your life.
I'll start off with a few electronics, the first one being this external battery which can be used on the go to keep his devices charged. This is so great if he travels a lot or works on the go.
Next up is this cool back massager. I don't know about you but my hands are not strong enough (according to my husband) to give a good back rub. Lol. So something like this would be ideal to be able to pay back all the times hubby dishes out one of his world class back rubs. 
Ok, this last one I had my dad in mind because he loves to keep his car immaculately clean and I feel like this gift he would 100% love and use regularly. And I know there are plenty of other guys out there who love to keep their cars the same way. So this portable vacuum cleaner with all these different attachments is one of the most fantastic out of the box Father's Day gifts because, like, who buys a vacuum as a gift? 
Smart people who know how much their husband or dad loves their car. That's who. 😏
The next couple items are perfect for outdoor parties and barbecues. Starting off with this really cool bottle top which instantly gives you cold beer and you can use it to keep it cold while you're out in the sun. Genius. 
The second gift idea is this ridiculously fun looking outdoor game which is a combination of golf and bags (or corn hole, what do you call it? I call it bags.) This one is bound to be a hit.
This list wouldn't be complete without some kind of cool grilling gifts because more men than not, love their grilled meats. So to start this off, how about this set of grilling cookbooks that will give him all kinds of new ideas for things to make. 
Or get him a wood smoking kit so he can try out a new way to grill his meat and get some yummy smokey flavor in there. You could also get him this grill spices kit that has a nice variety in spices and rubs which might be flavors he hasn't thought of. 
For something different, how about this really cool attachment you place on the grill to turn it into a pizza oven! What!? So freaking cool!
For the Beer and Whiskey Guys
Is the dad in your life a guy who loves good beer or whiskey? I found this cool beer brewing kit which I think would be a fun and unique gift idea. Or if he's more a whiskey guy, get this personalized oak aging barrel. He will not be let down.
These next two I just thought were really cute if you wanted something a little more thoughtful or personal. They would especially be cute coming from a kid. There is one that is for Dad and one that is for Papa (they also have ones for Grandpa.) They are fill in the blank books which have little prompts such as "my favorite thing we do together" and other stuff like that. I just think these are really sweet.
Gift Boxes and Subscriptions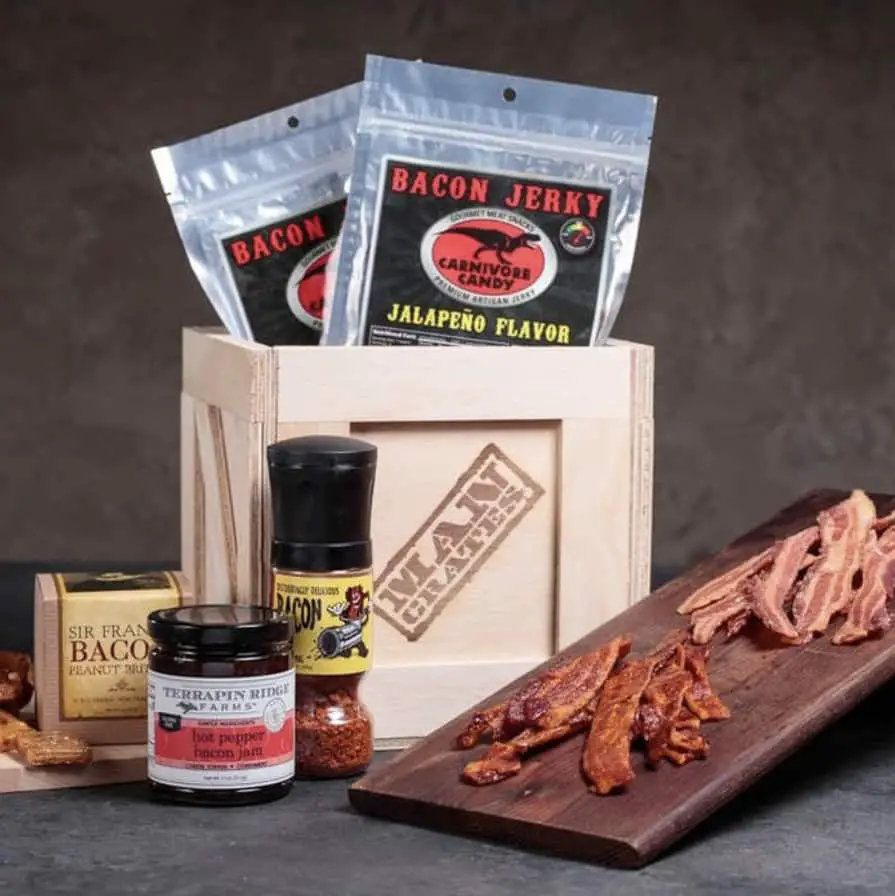 The last 4 gifts are subscription boxes. Well this first one is like a one time box but it's kind of a similar idea. This is the bacon crate from Man Crates. It's a one time gift box that you have sent to their house, they get to pry open the crate with a crowbar and inside it's filled with a delicious assortment of bacon.
Freaking yum. Can I get one of these?? They have lots of other kinds of crates too so if there's something you think he would like more then send that one his way instead.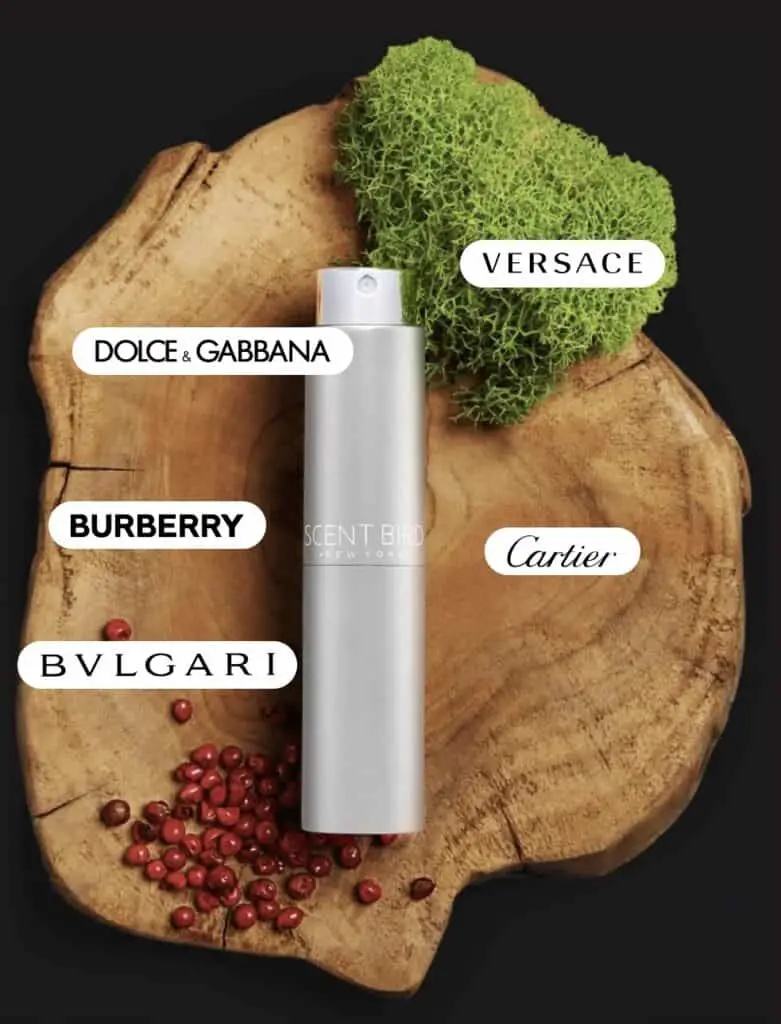 For the monthly subscription boxes I found a few options. First up is this cologne subscription box from ScentBird. He can pick a new cologne to try each month which is a cool way to discover new scents. He can also customize his shipments so if he doesn't want a new one every month he doesn't have to get one.
This next one is the APOCABOX which comes every other month and is a survival skills box. He will get a handpicked collection of survival tools and gear plus information to expand his survival knowledge, such as a wild edibles guide. It also includes a survival skills challenge, designed to teach him a specific survival skill. How cool!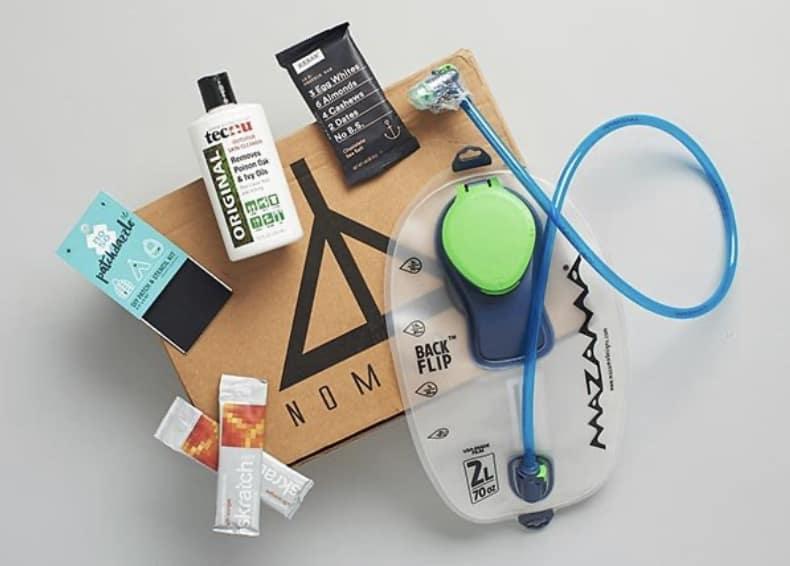 Last one is another outdoors lover kind of box. This one is The Nomadik. It is an adventure box delivered monthly. He can fill out a profile detailing his interests and will receive the latest outdoor gear accompanied by a monthly outdoor challenge which will give him a cool trip idea to try out on his own. I love this one, such a cool idea. 
So there you have it, a whole bunch of out of the box Father's Day gifts for those guys who have it all, who don't need anything, or who simply would love any of these. I hope I helped make your Father's Day gift buying process a little easier with these ideas, let me know if you end up gifting any of them! See you next time. ☺